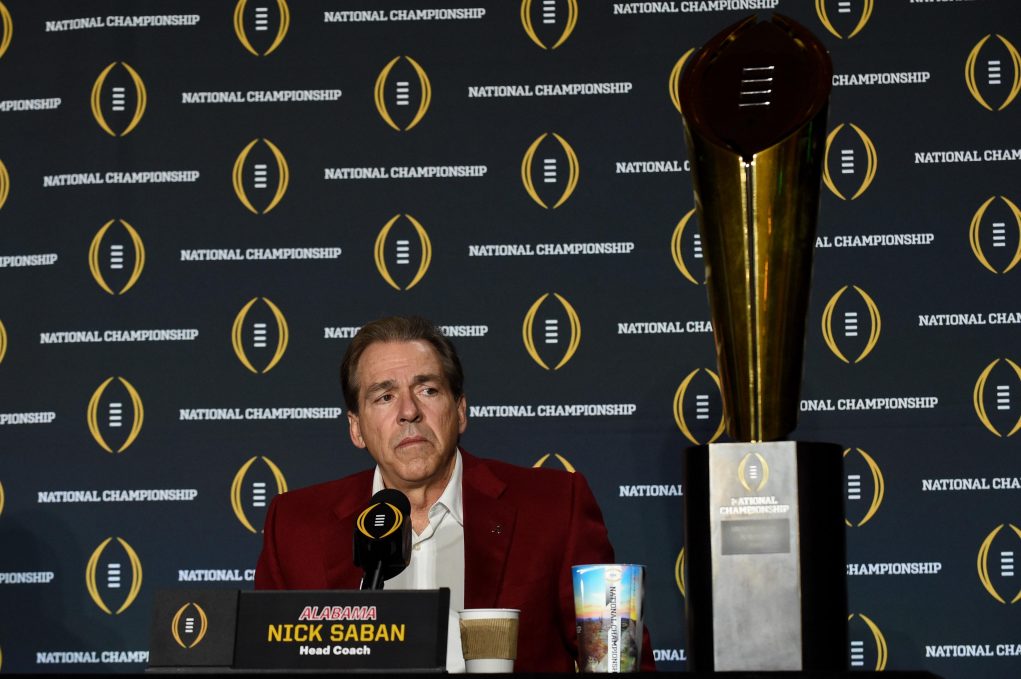 On Saturday, the CFB Playoffs will begin starting with the Peach Bowl followed by the Fiesta Bowl on New Year's Eve. 
T
hree years ago,
Urban Meyer
and the Ohio State Buckeyes became the first National Champions to win two games in the Bowl Season.
The following year, Nick Saban and Alabama fought off a very capable Clemson Tigers team to claim the second Playoff National Championship.
The Bowl Season, which starts in mid-December and continues into January, can at times, feel excessive. Though, for the players, families, and schools involved, it can mean everything. A chance to end their college careers with one very special moment.
The four teams that were selected by the Committee will get the opportunity at College Football immortality.
The field includes three conference champions, and a one loss Ohio State team that ran the gauntlet in the toughest conference in the country. Alabama (SEC), Washington (PAC-12), and Clemson (ACC), all claimed their conferences, with No. 1 seeded Alabama completing an undefeated regular season.
On New Year's Eve, the Peach Bowl and Fiesta Bowl will play hosts to the two semi-final games while the National Championship game will take place on January 9, in Tampa, Florida at Raymond James Stadium.