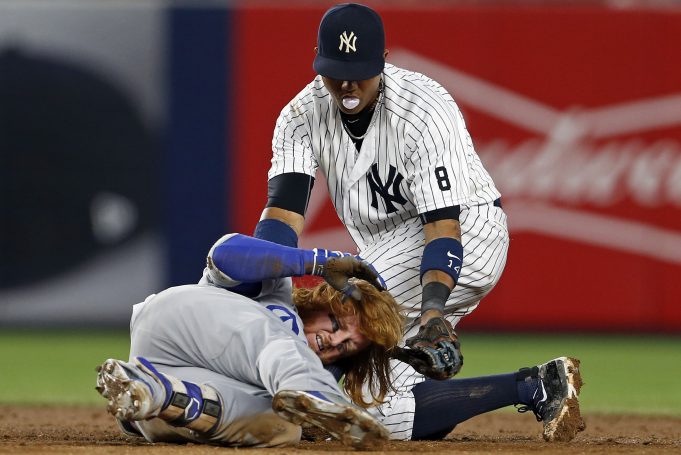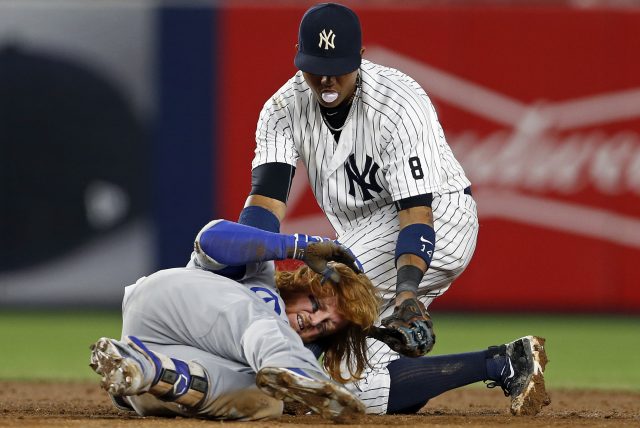 Starlin Castro is a wonder at second base. He has been the answer to a position in questions since Robinson Cano's departure to Seattle.
We've all seen him chomping on his gum during the game. In fact, that was his signature back in his time in Chicago. However, with the gum, he made some stellar plays, including this game-saving double play.
So, if he wants to blow bubbles, that's fine. If he'll make great plays while doing so, more power to him. We'll support that habit.