Despite not finding the Uggs and injuring himself, fan winds up a winner from Facebook hunt thanks to Tom Brady's generosity.
Mentioning Tom Brady's name in the greater city of Boston is similar to Ace Ventura saying "shikaka" in front of Wachati tribe. So, it should come as no surprise that when Tom Brady has something to say on social media, the masses take notice. Brady took to Facebook on Thursday to have a little fun with his fans living in the Boston area.
Tom Brady found himself with no shortage of interested fans, as over 7,000 comments were left. Some fans may have been more dedicated than others, however. One specific fan in fact, seemingly sacrificed his body to obtain a pair of used, but signed boots by Mr. TB12 himself (above).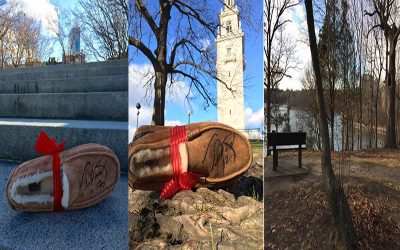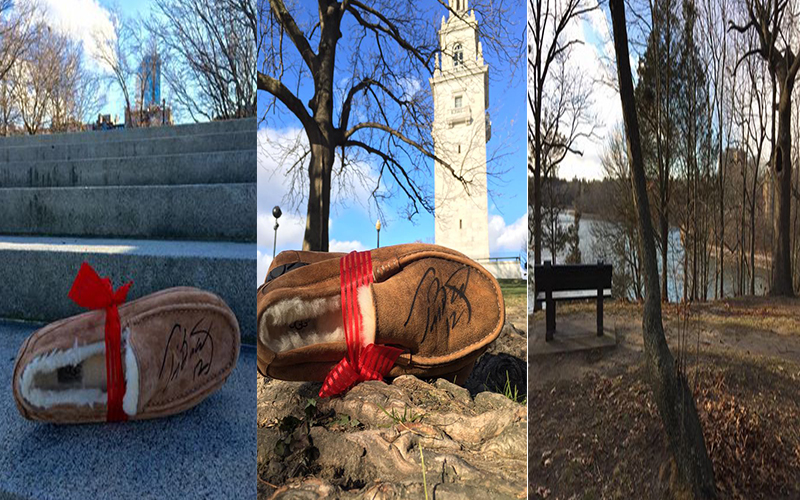 After seeing the clues left by Tom Brady on his Facebook page, Luke Barosky set off in hopes of finding Tom Brady's used footwear. What he found instead was a terrain that fought back and appeared to win.His response to Tom Brady's second clue was all in good taste. The post read:
Saw your posts about signed slippers. Three of my fav things rolled up into one package. I needed to have it. To be mine. My precious. Sprinted like the wind. Fell like the stone. End result: 1 missing tooth. 2 cuts. 0 ugg slippers signed by Tom Brady. So if anyone is up at Dorchester Heights. The slippers are gone but my tooth is still there.
Tough break, but the story didn't end there. Tom Brady took notice of the effort that Barosky put forth to find his signed Uggs. Brady told him to send him an email to a very humorous email address Brady created just for the occasion, [email protected], and upon verifying himself, he would send him his very own pair of signed Uggs.
The pair of signed Uggs Luke Barosky receives may not even be used, making it an even bigger win for him. On second thought, with the pedestal Brady is held on, maybe the used smell is what they were looking for.