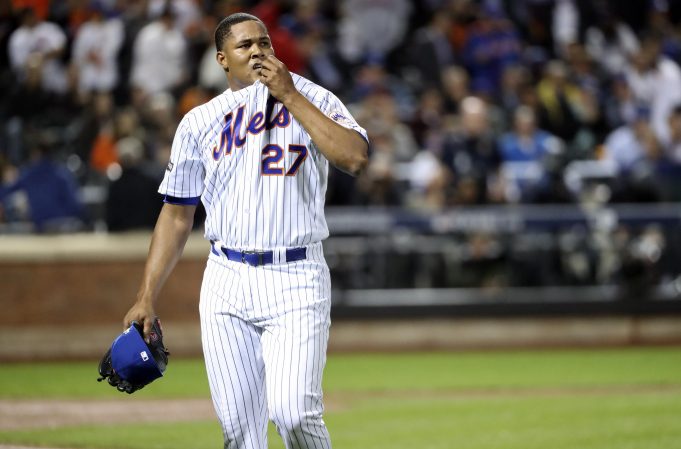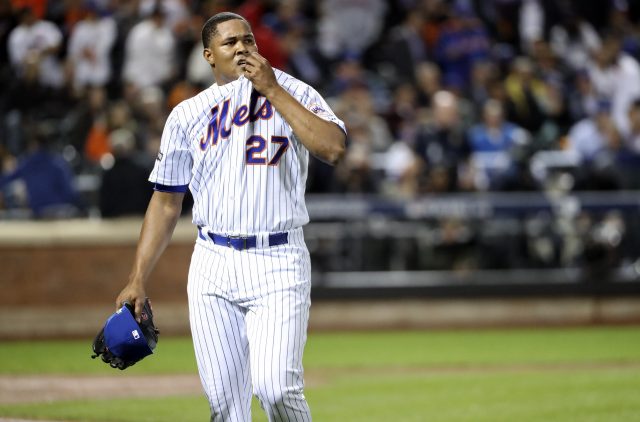 Bullpen
Sure, he lost it in the NL Wild Card Game but that alone shouldn't determine his overall season, which was really good again. After 43 saves last year, Familia saved a team-high 51 saves in 56 attempts with a 2.55 ERA and 84 Ks in 77.2 innings, once again proving to be one of the best closers right now.
Grade: A-
Clearly, Addison Reed was the best and most consistent reliever in the Mets pen. His numbers said it all: 4-2 with a 1.97 ERA and 91 Ks in 77.2. Unlike Familia, he rarely had a stressful inning and mowed down hitters with ease as the setup man.
Grade: A+
The former No. 1 pick was brought in at the end of the year and showed a little something. Smoker got lefties out at times in big spots.
Grade: C
The main lefty in the Mets pen, Blevins actually did better vs. righties overall. But he still was capable at times vs. southpaws. The biggest moment was saving a crucial game in Washington on September by striking out former Met Daniel Murphy with the bases loaded.
Grade: B-
The former closer for the Los Angeles Angels of Anaheim and the St. Louis Cardinals,  Salas was acquired at the end of August and quickly became a fixture as the 7th-inning man down the stretch.
Grade: B
Hansel Robles was pretty similar to his rookie year in 2015. When he was on, he was dominating with his hard stuff and striking out hitters but when he wasn't, he was erratic and constantly put baserunners on. So overall, it was another inconsistent year for him. His good stuff gives him the potential to be a dominating reliever someday but he definitely needs to have a better mentality especially things get tough.
Grade: C+
Impressed early with hard-throwing stuff but went on the DL with shoulder issues in June. He came back in the end but didn't fare as well as he did in the start.
Grade: C