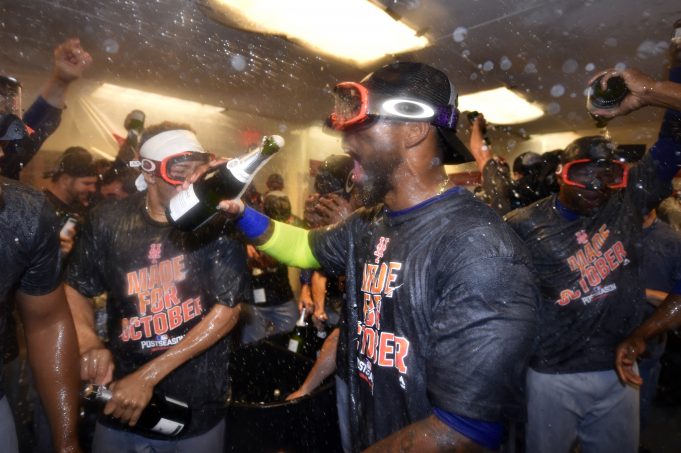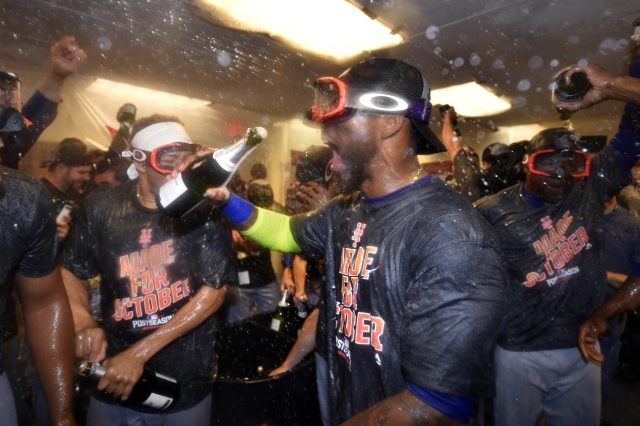 Infield
James Loney was also brought in from the scrap heap after Lucas Duda went down and quickly became the Mets everyday first baseman. Became a capable defensive first baseman and showed some offensively, even displaying some pop in his bat. Slumped in the middle of the year but finished strong in the last week offensively, including the go-ahead bat flipping home run in the Mets wild card clinching victory in Philly.
Grade: B-
Acquired in a trade with the Pittsburg Pirates last offseason, Neil Walker got off to a terrific start, hitting nine home runs in the first month of the season and making Mets fans forget Daniel Murphy for a little while. However, he too slumped in the middle of the year but also finished strong before his season ended at the end of August with a bad back.
Grade: B
Young T.J. Rivera was brought in from Triple-A in August and all he has done is hit, hit and hit while also driving in some big runs as well. Also displayed better than expected defense at second base, considering he is normally a third baseman. His play could give the Mets thought that he can man second base next season if Walker doesn't come back.
Grade: A-
The team's offensive MVP down the stretch was Asdrubal Cabrera. He provided an upgrade at shortstop with his stellar defense but also surprisingly became an offensive force too power wise. He finished the season with 23 home runs, which is the most that any Mets SS tallied.
Grade: A-
Jose Reyes was also brought in off waivers and raised a lot of questions in relation to not only his legal matters but whether he still had it. Reyes proved all the doubters wrong on the field, quickly becoming a sparkplug at the leadoff spot, providing much-needed speed at the top of the order and providing offense too with some power. He has also adapted well defensively at third base, too, considering he hardly played there.
Grade: A-
Wilmer Flores struggled mightily at the start of the year as a bench player but started picking things up near the middle of the year with his epic 6-for-6 game with two home runs vs. the Chicago Cubs back on July 3. Became one of the Mets hottest hitters in August and the beginning of September and was capable of playing all the infield positions. Unfortunately, his season was cut short in September, hurting his wrist in a home-plate collision in Atlanta.
Grade: B
Was re-acquired from the Atlanta Braves once again and just like last season, provided a lot of versatility in the infield and outfield, while getting big hits as a pinch hitter. His most notable moments came when he hit a pinch-hit grand slam against the Phillies and then a week later, came off the bench against hit the go-ahead bases-clearing double against the Miami Marlins.
Grade: B+
Once again, Eric Campbell was a non-factor offensively for most of the year, hitting under .200. Not so bad as a first baseman, though.
Grade: D
Matt Reynolds was on and off in the minors and majors but when he was in Flushing, he was a versatile utility player in the infield. He didn't show too much at the plate, though.
Grade: C-