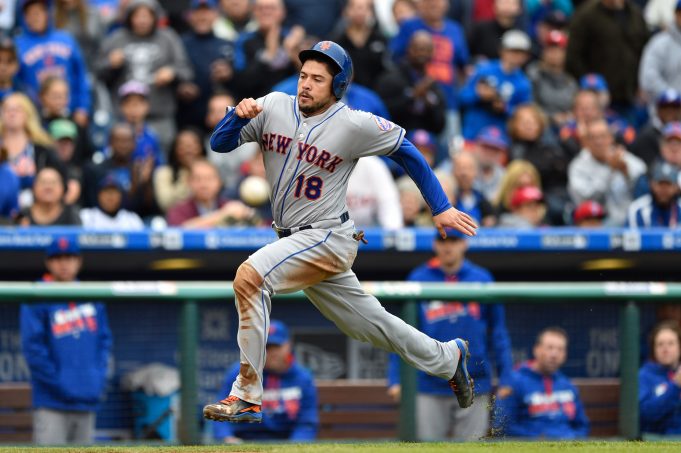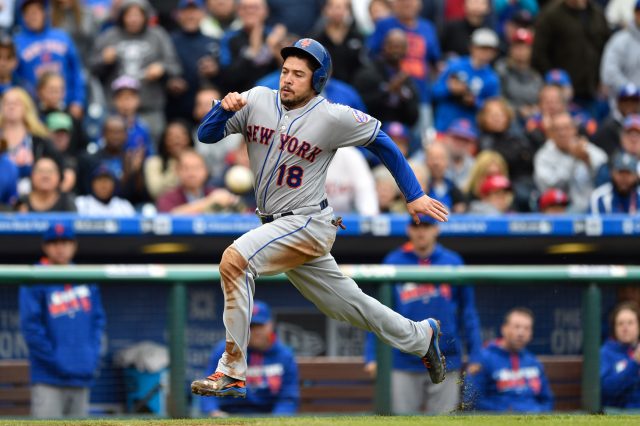 Catcher
Clearly, Travis d'Arnaud was a disappointment this season. He continued to struggle defensively throwing runners out but even regressed offensively this season especially in the power department, only hitting four home runs in 251 at-bats after hitting 12 home runs in 239 at-bats in 2015. Plus, he got injured again and spent some time on the DL. His disappointing year just raises the question of whether d'Arnaud is the long term answer as the Mets starting catcher.
Grade: D
Rene Rivera as brought up from the scrap heap and quickly fit as the backup catcher, supplanting Kevin Plawecki. Rivera wasn't much of an offensive force, either, although he displayed some pop with six home runs in limited at-bats. In the end, Rivera was clearly a better defensive catcher than d'Arnaud and threw out a respectable 29 percent of base stealers. He quickly became Noah Syndergaard's personal catcher during the season. Rivera should definitely be bought back as a backup, at least.
Grade: C+
He was just awful all around, maybe even worse than last season. Hit under .200 and wasn't much better defensively throwing runners, not putting much separation between him and d'Arnaud's.
Grade: F