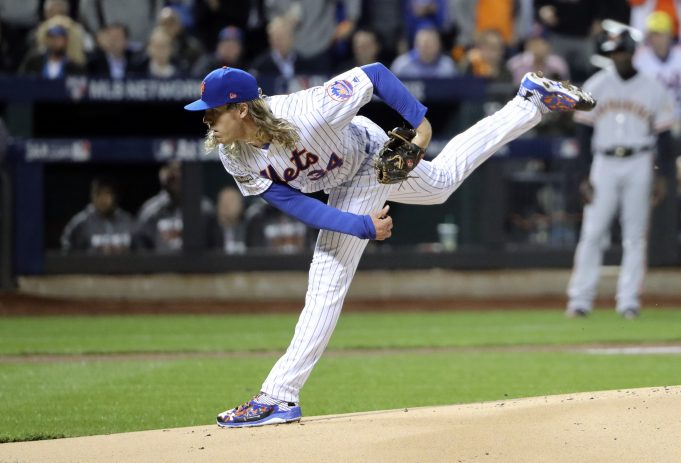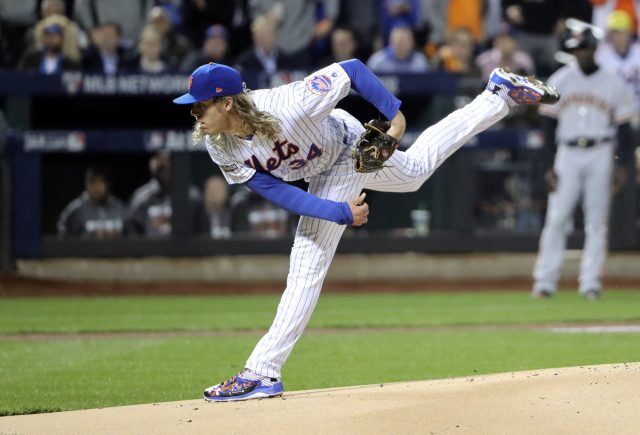 Starting Pitching
Noah Syndergaard
After an impressive rookie year in 2015, Noah Syndergaard took a step up in 2016. He quickly became the ace at the start of the year and finished at 14-9 with a 2.60 ERA and 218 Ks, which was fourth in the league, despite pitching with bone spurs in the second half. With his hard-throwing stuff, as long as he's healthy, there's no reason why he can't be even better moving forward.
Grade: A
Jacob deGrom had some physical issues early with his lower back but settled in and pitched like an ace again near the middle of the year. However, the physical issues flared up and he struggled in his last three starts before shutting it down, having elbow surgery.
Grade: B
Got off to a great start in April and May, going undefeated in a two-month stretch. But the bone spurs flared up for Matz as well in June and he was never consistent the rest of the way. Finished his season with a bang, taking a no-hitter into the 8th-inning against the San Diego Padres before shutting it down with a shoulder impingement.
Grade: B-
The Dark Knight suffered through a nightmarish year from start to the finish before ending his season with shoulder surgery. His velocity was down throughout and was as hittable as he ever was.
Grade: D
What can you say? This ageless 43-year-old wonder continues to amaze. Bartolo Colon won 15 games, which is the most by a Mets starter this year, to go with a 3.43 ERA, very impressive considering his age and him throwing only fastballs that don't even reach 90 m.p.h. at times. Not only did he marvel on the mound but his bat produced highlights, as we all saw with his epic home run in Sand Diego in May. Just like Cespedes, Colon is also a must re-sign.
Grade: A
Gsellman and Lugo came in at the end of August and both of them provided a huge boost on the mound, saving the rotation and the season as well. In limited duty, Gsellman went 4-2 with a 2.42 ERA while Lugo went 5-2 with a 2.67 ERA.
Grade: A-
Both of them made some spot starts and neither of them impressed.
Grade: F