When everything rides on your quarterback, the New York Jets should feel insecure about Ryan Fitzpatrick's losing track record.
The unequivocal truth of Ryan Fitzpatrick's scope of NFL work — an 11-year career with six different teams — is that it is stained with mediocrity.
Fitzpatrick has lost 18 more games than he's won and has never reached the playoffs, even with last year's 10-6 run with the Jets, which was his first winning season.
Fittingly so, the man is not a winner.
The reason lies in nothing extraordinary or abnormal; it's not hidden in the depths of advanced analytics and understood by only the greatest football minds.
Fitzpatrick doesn't win simply because he's average at best, singularly unimpressive in skill and possessing little standout ability on his own merit.
In a cohesive, well-managed unit, however, Fitzpatrick has demonstrated an ability to provide a steady hand over an offense equipped with receiving and rushing weapons. His approach under center, one absent of flashy skill but comfortably stable, was seen consistently in the Jets' 17-week schedule last year, over which the Jets won 10 of 16 contests.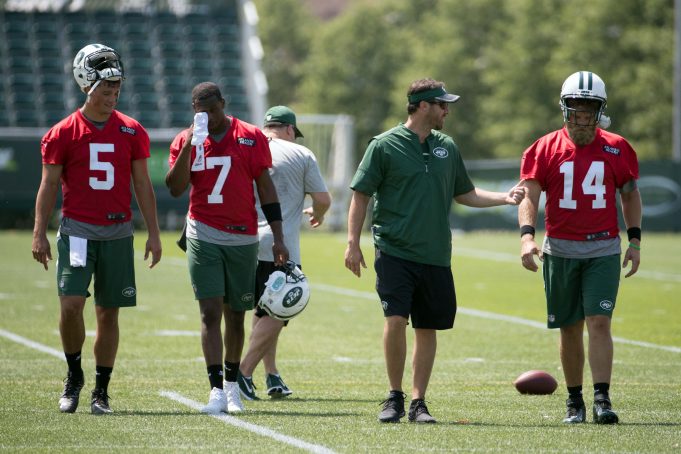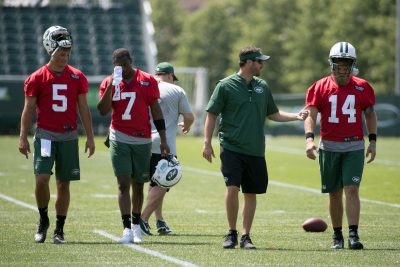 No so bad for a guy who is, after all, so mediocre.
To illustrate this thematic characterization, which you'll soon see to be less like a theme and more like an undeniable reality, it's best to look towards last season's stats — his first year in New York.
2015 was Fitzpatrick's undoubted career year as he broke highs in yards, touchdowns, and QBR. He led the Jets to a 10-6 year.
Yet, despite his tapping, touching and eventual breaking of his career ceiling, he was the 25th most productive quarterback in the National Football League. Brian Hoyer, Alex Smith, Matthew Stafford, and Eli Manning all graded out better than Fitzpatrick, according to Pro Football Focus' compacted and reliable rankings.
Meaning, even in his best year, Fitzpatrick was still considered a quarterback in "tier three."
But, as alluded to above, this negativity is not to say Fitzpatrick is incapable of winning and leading a team, albeit one with a good deal of surrounding talent, to a playoff-worthy season, which is what a 10-6 record deserves to be considered — because he did it last year.
It is to say, though, that repeating such an aberration from his losing ways — as viewed by the disgruntled faithful of five other teams — is unlikely.
Because, despite having one successful season under his belt, Ryan Fitzpatrick is still the quarterback whose track record fits so snuggly into the definition of "mediocre."
One season in which the right pieces were healthy, the offensive line's age was surprisingly not exposed, the strength of schedule was favorable, and, most importantly, Fitzpatrick outplayed his decade-long establishment should not be a beacon of hope, nor should it be a source of promise for repetition of last year's success.
Ultimately, football is a game won and lost at the quarterback position. And when Fitz inevitably reverts to the true low-tier signal caller that he is, along with a myriad of variables which may or may not go south at the same time, the Jets' 2016 offensive operation holds a distinct ability to go haywire.
At that point, Jet fans will remember that — to repeat — football is a game won and lost at the quarterback position.
Those fans, sored by the poor play of Geno Smith and Mark Sanchez in recent, seemingly unforgettable memory, should be prepared for a season likened closer with those of Smith and Sanchez than the atypical display of Fitzpatrick last season.
While mediocrity is not a bad thing by any rate, especially in a game in which most careers don't last more than three seasons, it doesn't scream security either.
For the New York Jets, Ryan Fitzpatrick fits the bill: insecure and, thus, untrustworthy.