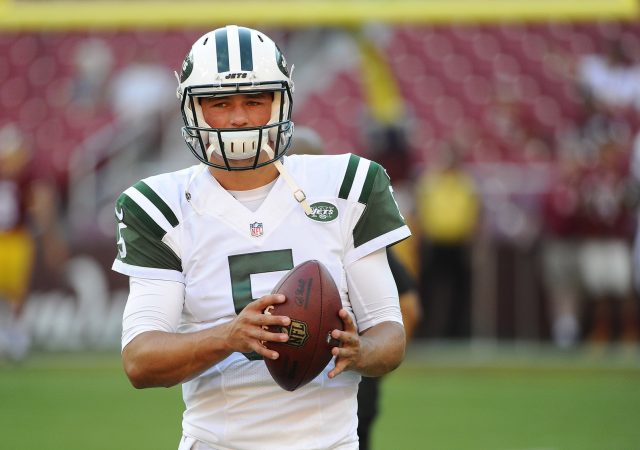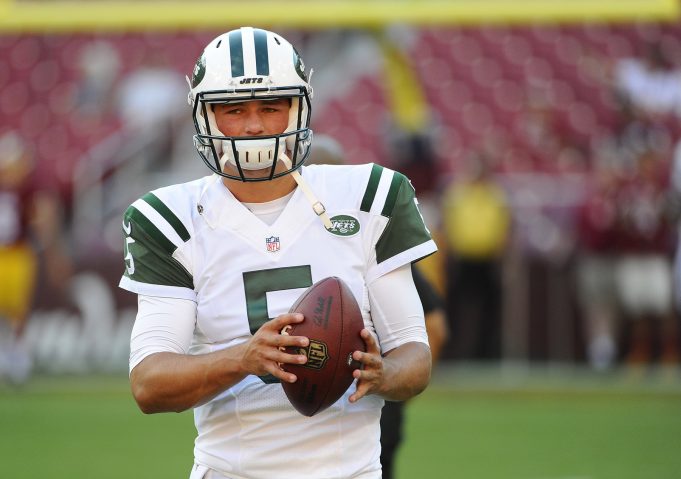 New York Jets' rookie quarterback Christian Hackenberg threw the first touchdown pass of his NFL career.
When the New York Jets selected Christian Hackenberg in the second round, we knew it would be a work in progress. All training camp long, we've heard how Hackenberg isn't ready and his accuracy isn't there.
Tonight against the New York Giants, he didn't start off so hot. He began with a couple of poor passes and a delay of game penalty.
Then, he had some nice passes which showcased his arm strength. It was capped off with a nice floater to Robby Anderson in the end zone for his first career NFL TD pass.
Pretty good first drive for No. 5, huh?#Jets 17, Giants 14. #NYGvsNYJ pic.twitter.com/ucOehPhGBx

— New York Jets (@nyjets) August 28, 2016
Overall, I was pleasantly surprised with Hack's first NFL drive. The raw talent is definitely there and it's simply just a waiting game for him to actually develop. Congrats, rook.