It's no secret that the New York Rangers will be facing a variety of challenges this upcoming season. Will they overcome these issues?
The
New York Rangers have multiple hurdles that they will need to clear if they are going to prove the nay-sayers wrong this season.
Some fans are eternal optimists, you know the type.
They believe that this team will always have a chance to win the big prize as long as Henrik Lundqvist is between the pipes.
And then there are the pessimists.
This team is doomed, they have no shot at a Cup, and Jeff Gorton needs to be fired because he didn't buy out Dan Girardi or Marc Staal (which would have made zero sense financially, by the way).
But with training camp about a month away and preseason on the horizon,  one thing is for sure.
Everything must go perfectly for the Rangers to be Stanley Cup contenders in 2016-17.
And therein lies the biggest problem surrounding this team.
The Rangers will need to collectively bat 1000 in every aspect of their game this season.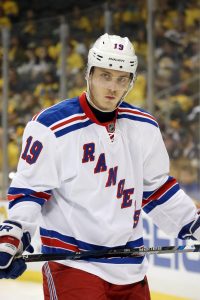 First off, young players will need to step up
Players like Kevin Hayes, Jesper Fast, and Oscar Lindberg will need to be upper-tier players, not just good.
As for Chris Kreider, he will need to overcome some of his own self-inflicted barriers before he can really become an elite player. Kreider visited a sports psychologist last summer. He had this to say to Larry Brooks of the New York Post back in 2015.
"As for the sports psychologist, I think a majority of guys at this level have visited with one, and from what I know, that can be a great resource, so I'm going to see what I can learn about myself that can help me be the player I want to be."
It certainly looked like Kreider was lost at times last season. You have to wonder if he is his own worst enemy.
The players that have been at the core of this team for the past few years will need to be consistent.
Mats Zuccarello, Derek Stepan, and Rick Nash will need to step up on a nightly basis as this team will not be able to afford disappearing acts throughout the season.
Do they all need to score 40 goals? Of course not, but they will need to consistently make the score sheet.
Then there are the new acquisitions. Players like Michael Grabner, Mika Zibanejad, Nathan Gerbe, and Nick Holden. While it will indeed take some time for these players to gel with their new teammates, it can't take seven months.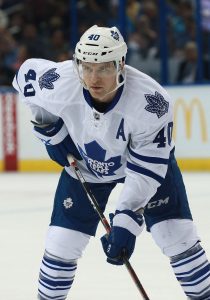 We can only hope that these players acclimatize to the Rangers like Derick Brassard, John Moore, and Derek Dorsett did back in 2013.
And then there's the defense.
Help us all.
Kevin Klein will need to be the Kevin Klein who scored 9 goals, Dylan McIlrath will need to "make the next step", and Brady Skjei will need to up his hockey IQ.
And yes, we're all thinking it.
Dan Girardi and Marc Staal. Both of these players will need to be scads better than they were last season. Even if Girardi is serviceable, it will be an upgrade from whatever it was that we witnessed last year.
Ryan McDonagh needs to be the undisputed captain of this team. He needs to stay healthy (fingers crossed) and lead b example on the ice.
Am I stating the obvious? Sure, but there were plenty of times last season in which McDonagh looked like just another player on the blue line with an extra letter stitched onto his jersey.
Henrik Lundqvist and Antti Raanta will need to be what Lundqvist and Cam Talbot were back in 2013-14.
Brick walls.
Not only do all of these players need to perform, but they also need to stay healthy. Health has derailed this team time and time again throughout the past few years.
Whether it be Zuccarello's head injury or McDonagh skating on a bum foot, injuries have plagued this team.
Don't forget about good ole' Alain Vigneault either.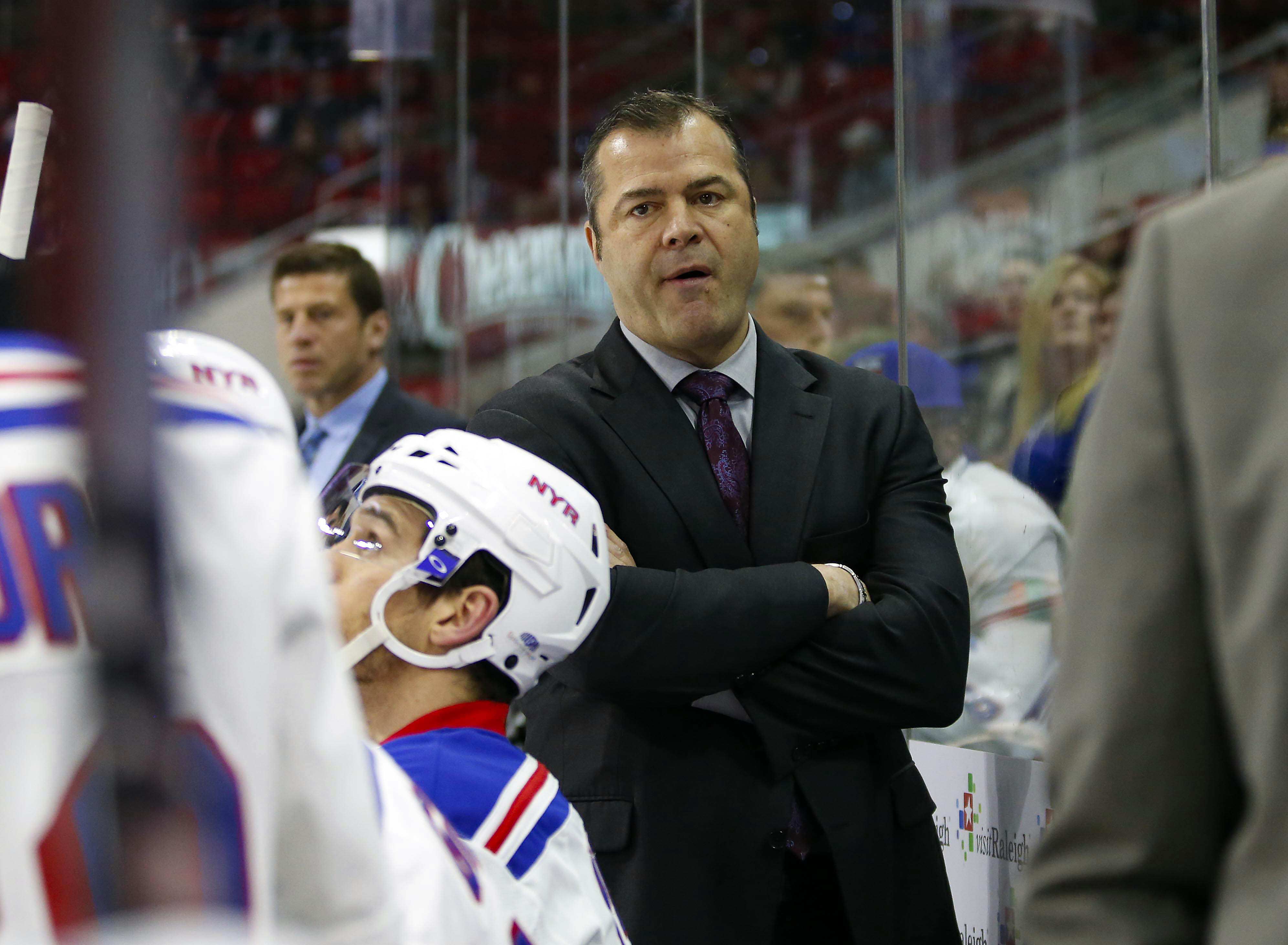 AV demonstrated his stubbornness last season when he simply refused to adapt his systems to the players that were on his bench.
He was running the 2014 systems with a 2016 team, and it didn't work. The team was not fast enough to play man-to-man on the defensive side, yet nothing changed.
Those lack of adjustments simply can't happen moving forward.
Hey, I'm not trying to be all doom and gloom here. But the simple fact is that what he witnessed this season may just be a band-aide for what are several infected contracts.
In the end, there is only so much that Jeff Gorton can do. Everything will need to be perfect in 2016-17  for the Rangers to have a shot at the Cup.