Stephen A. Smith is not done.
"The only thing worse than James Harden was that sorry trifling ass Ben Simmons," the ESPN star declared on his "Know Mercy" podcast, trashing the Nets' mercurial guard yet again for his Instagram Live shade during the 76ers' disastrous Game 7 playoff loss to the Celtics.
Simmons posted a photo of his living room, complete with a glass of wine on the coffee table and his old team's ugly defeat playing out on his television.
"I tried to be nice to Ben Simmons," Smith continued. "I tried to give him the benefit of the doubt. How the hell are you talking about a basketball player when you treat putting on a basketball uniform and dribbling, when you treat that if somebody asked you to get on the front lines in Ukraine to fight Russia? That's how scared he is to play basketball."
MORE: Carton says Kay, Sterling 'at war' over dinner brouhaha
Smith also dropped the Ukraine war reference on Monday's edition of
"First Take," so you know he means business.
"It's all of these excuses not to play," said Smith, recounting Simmons' comments about mental health struggles and his back and knee injuries. "But that brother never missed a check, though. He always made sure the check is in the account."
And then the rant reached its zenith.
"Boy, I better not see him," Smith said. "All I'm going to do is look at him. It's going to be one of these."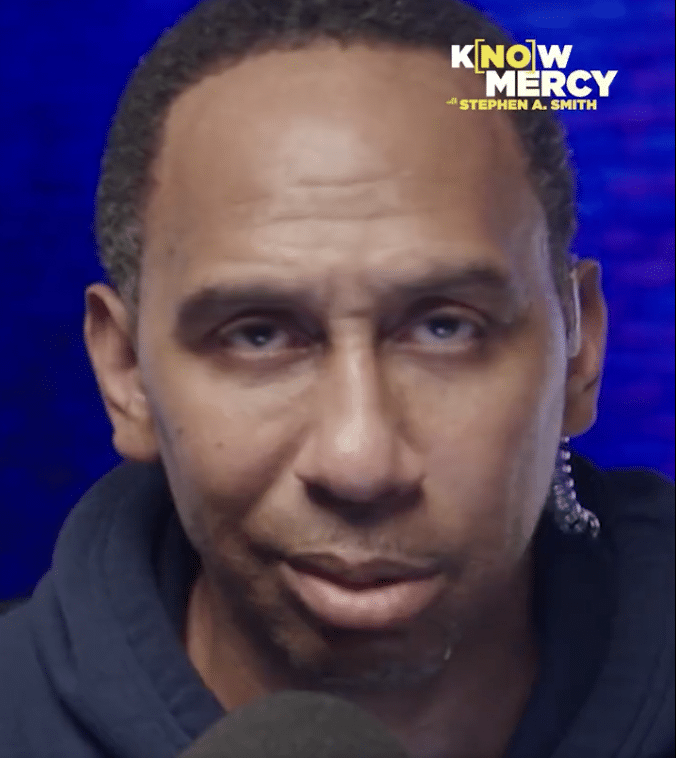 "Sorry ass."
MORE ON ESNY:
• Yankees fans are stuck with Aaron Boone, says Hal Steinbrenner
• Mets promote Mark Vientos, who should play every day
• Knicks have reached fork in road. Can they get to next level?
• Gleyber Torres has become net-negative for Yankees
• WFAN is still kicking ESPN Radio New York's ass
James Kratch can be reached at [email protected]. Follow him on Twitter @jameskratch.