The prospects in the Yankees' system have upside for days and days, but how some of them fit into the team's future isn't quite clear.
As we wrap up our 2021 season preview series for the New York Yankees, it's time to shift our focus to the farm system.
The New York Yankees' minor league system can be defined in one word: upside. The farm has plenty of players who absolutely have MLB potential, but just how high remains unknown. In fact, only a select few of the Yankees' top prospects can be considered sure things in MLB, and even then there are some caveats.
Furthermore, some don't have a clear path to the Yankees and aren't quite yet far along in their development to be called good trade chips.
Simply put, the Yankees' farm system presents more questions than answers headed into 2021.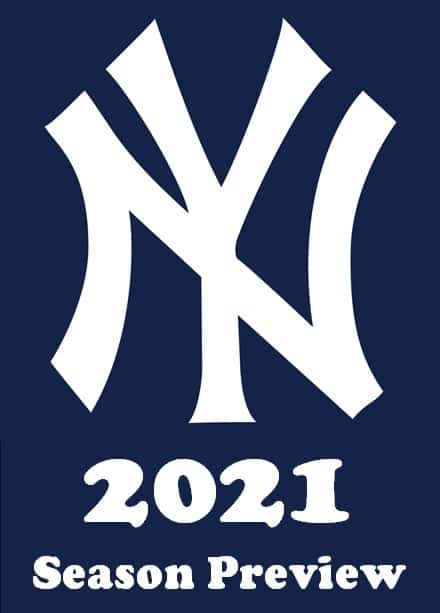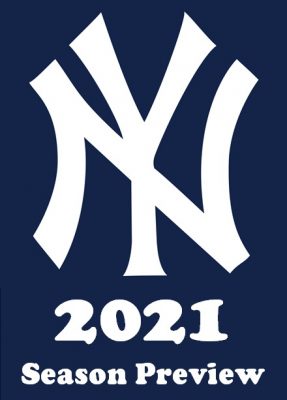 1. Jasson Dominguez, OF
Jasson Dominguez is an absolute enigma among prospects. He's a switch-hitter from the Dominican Republic who the New York Yankees signed for $5.1 million in 2019. At the time, Dominguez was a 16-year-old catcher.
As for player comparisons, Dominguez has already drawn high praise. MLB.com listed him as a mix of Bo Jackson, Mike Trout, and Mickey Mantle. It's no wonder he's been dubbed "The Martian," and not because he's a Matt Damon fan. Dominguez's talent is simply not of this world.
The pandemic wiped out Dominguez's first year of minor league ball, and now he'll play his first professional game at 18 years old. That's right, he's considered the New York Yankees' No. 1 prospect, has drawn ridiculous comparisons, and hasn't played in a single professional game.
He's a few years away from the majors but make no mistake. Jasson Dominguez will be on everyone's radar for the foreseeable future.
2. Clarke Schmidt, RHP
It's clear Clarke Schmidt can pitch. He turned lots of heads in spring training last year before the pandemic. Schmidt also made three appearances in the majors in 2020 and pitched to a 7.11 ERA.
But don't write Schmidt off as a bust just yet. He was rushed to the majors when the pitching staff was exhausted, not to mention he lost a year of development in the minors. The pandemic canceled the minor league season, so all Schmidt had for much of 2020 was working out at the alternate site in Pennsylvania.
It's also important to remember Schmidt has never thrown above Double-A, and even there he only pitched 19 innings in 2019. Depending on how he does in spring training, he'll begin 2021 at either Double-A Somerset or Triple-A Scranton/Wilkes-Barre.
He's 24, throws three solid pitches, and can now look forward to game action for the first time in two years. If someone gets injured, he could easily be called up for a spot start. And if Schmidt does well in the minors, perhaps there will be a spot for him in the New York Yankees' rotation in 2022.
3. Deivi García, RHP
We all knew García would have some growing paints in 2020. He rocketed through the minors the year before, pitching at three different levels. He struggled at Triple-A, but still had 165 strikeouts in 111.1 innings.
Still just 21, García now figures to compete for the fifth starter's job in spring training. He throws four pitches and absolutely has a future with the New York Yankees. The only question is as what?
He has the stuff to be a starter, but is small for a pitcher at 5-foot-9, 163 pounds. He's drawn some comparisons to Hall of Famer Pedro Martínez, but García also struggled with walks in the minors. Throw in that he's still learning how to pitch, and the argument to make him a reliever is there.
He's a high-upside arm and still young enough that he's an unfinished product. One way or another, the sooner the Yankees decide on his definitive role, the better.
4. Oswald Peraza, SS
Peraza is only 20, but the New York Yankees will have their eye on him this year. Gleyber Torres is back as the starting shortstop, but is under the microscope after being out of shape last year. If he struggles at the plate and deals with injuries again this year, Peraza could soon find himself in pinstripes.
Oswald Peraza has decent speed and slick hands in the field, and can use the whole field as a line drive hitter. He hit .263 across two levels of A-ball in 2019 and swiped 23 bags.
Peraza was also named FanGraphs' #67 prospect, and his added strength was noted as to his increase in exit velocities. He's not the hitter Torres is, but is absolutely a better fielder at shortstop. If Torres doesn't bounce back, count on Yankees Twitter dropping Peraza's name left and right.
5. Luis Gil, RHP
In their assessment of Gil, MLB.com described his fastball as "the best fastball in a system full of power arms."
This would make sense as Luis Gil's primary pitch can touch 98 mph, and sometimes the triple digits. As is typical for many young power arms, his high K/9 are paired with a problematic number of walks. Pitching across two levels of A-ball in 2019, he posted 11.5 K/9 and 4.4 BB/9. In his young career, Gil's BB/9 is a high 5.4.
It all comes down to Gil's reliance on his fastball while learning to control and develop his curveball and changeup. If he can become a solid three-pitch righty, then he might have a future as a starter. Otherwise, he could be in the mix as a Dellin Betances-type bullpen arm. The difference is that unlike Betances, Gil might actually make it as a closer.
6. Austin Wells, C
If Austin Wells ever plays a single MLB game at catcher, I'll wear a Red Sox hat in the bleachers at Yankee Stadium. Even though he was a reliable backstop at the University of Arizona, the Yankees definitely like his hitting more.
The most common pro comparison has been Kyle Schwarber, and Wells could work as an outfielder or first baseman. It's more likely that he'll be a designated hitter unless he seriously exceeds expectations in the field. Given his lefty swing and Yankee Stadium's short porch, he could prove a reliable middle-of-the-order bat.
It also helps that Wells isn't strictly a pull hitter. He uses the whole field. He was only just drafted last summer, but don't be surprised if he gets the call to the show in the next couple of years.
7. Estevan Florial, CF
Like Clarke Schmidt, Estevan Florial is a high-upside New York Yankees prospect who was rushed to the majors last year. He only played in one game, but had never played above High-A Tampa before then.
Despite his inexperience, Florial has a high ceiling as an outfielder with a strong arm who can play all three outfield positions. He has a smooth lefty swing and good raw power, though his swing is long and makes him prone to strikeouts.
Florial's biggest issue has been staying healthy. He's broken his wrist twice and has never played more than 110 games in a season. He's also 23 now, and the Yankees have Aaron Hicks in center field and signed to a long-term deal.
Estevan Florial figures to get some at-bats in spring training this year, but will probably begin the season at Somerset. If he can stay on the field and perform well, he is absolutely a future asset in multiple fashions.
8. Alexander Vizcaino, RHP
As of now, Alexander Vizcaino has two paths to the majors. One has him developing a proper breaking pitch to go with his fastball and changeup and eventually becoming a mid-rotation arm. The other has him sticking with his two main pitches and becoming a bullpen arm.
It also helps that for someone who turns 24 in May and hasn't pitched above A-ball, Vizcaino has decent control. He only has a 3.4 BB/9 for his career and while that's not great, it's not to the point of concern.
Count on Vizcaino to begin the season at Double-A. If he impresses, he could be in MLB as soon as next year.
9. Yoendrys Gomez, RHP
Yoendrys Gomez is in an excellent position to make a grand impact for the New York Yankees in the near future. The tall and lanky Venezuelan is 21 and already has three plus pitches: a fastball, curveball, and changeup.
Gomez has made just six appearances above Rookie ball, but posted a 3.99 ERA in 2019. He's already worked to cut his walks down and his velocity touches the mid-90s. As he works his way up the system, it could still increase even more.
MLB.com lists his estimated MLB debut as next season, but that seems optimistic. He's barely played any A-ball. 2023 is much more realistic, at which point the Yankees' rotation might need a fresh young arm.
10. Anthony Volpe, SS
Volpe grew up in New Jersey and is living the dream as someone who grew up rooting for the New York Yankees. His path to the majors is blocked by Torres and, potentially, Peraza, but the front office still loves his potential.
Anthony Volpe isn't quite known as a hitter, but Brendan Kuty of NJ.com reported he put on "serious muscle" to improve his power. His exit velocities are higher, so the work is clearly paying off.
Otherwise, Volpe has a strong arm and quick hands, and has the range for the infield. More than a few factors are in play regarding his future, but the upside is there.
Honorable mention: Luis Medina, RHP
That's right, folks. We're making like the MCU here at ESNY and having a post-credits scene! Our big reveal is the 21-year-old Luis Medina, whose upside is most curious.
How Luis Medina shakes out in the majors is unpredictable. His curveball has a good drop, and his fastball hit 100 mph when he was a teenager. The only problem is he could never harness proper control, and has a career BB/9 of 7.1 in four minor league seasons.
Yet, FanGraphs listed him as their #97 prospect and noted his control issues could be from losing his mechanics later in games. Medina has also improved his changeup.
In this case, Medina's upside has two paths. He'll either get his command under control and be a potentially devastating starter, or be a dominant late-innings reliever a la Betances.
One way or another, his development will be watched with keen eyes this season.