New users can sign up for a FanDuel Sportsbook account in Michigan ahead of the official launch this Friday.
On Tuesday, Michigan state regulators announced that they would give the go ahead for nine different online gambling operators on Friday to launch both online sports betting and online casinos.
FanDuel and its top competitor, DraftKings Sportsbook, will, of course, be among this first group out of the gate.
What's better, new users don't have to wait for things to go live to sign up. In fact, they're being rewarded for pre-registering. New users who sign up for FanDuel Sportsbook Michigan can get a $100 bonus when they click here.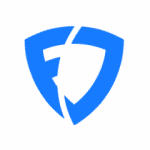 FANDUEL SPORTSBOOK
States: NY, NJ, PA, CT, AZ, CO, IA, IL, IN, MI, TN, VA, WV
GET THE APP
How To Sign Up for FanDuel Sportsbook in Michigan Ahead of Its Launch
Even though you can't make an official bet in Michigan until this Friday – conveniently ahead of the NFL conference championship games and the release of 2021 Super Bowl odds – you can still set up your online account.
And for doing so, FanDuel will reward you with a $100 bonus once you make your first deposit on Friday.
You simply need to click this link, select your state (Michigan) and fill out your registration info.
Once signed up, your account will be given a $100 bonus when FanDuel Sportsbook launches in Michigan.
Why is FanDuel doing this? Well, with nine operators out of the gate, competition will be fierce, and a pre-registration bonus is one way for FanDuel to get new players into its funnel before the official launch.
FanDuel Sportsbook and Michigan, A Unique Sports Betting State
Unlike some other states which have seen a shotgun start to online sports betting, Michigan has decided to give the go ahead to nine different operators on the same day, this during the middle of the NFL playoffs.
This means there will be a furious competition to bring new players into the fold.
Typically, DraftKings Sportsbook, FanDuel Sportsbook, and Rush owned BetRivers have been among the first to launch in other states, with others, such as FOX Bet, William Hill, and BetMGM trickling behind.
But Michigan will be different.
Now that legal sports betting in the United States has been a thing for two and a half years, operators have their game plan and playbook for how to launch in new states.
Regulators, on the other hand, have a blueprint to follow from other markets. The testing of the apps, geo-locating, and bank payments have seen the kinks ironed out, which means states can confidently give the go ahead to the likes of FanDuel to launch without a trial period.
But this will be on another level.
With the Super Bowl just around the corner, expect a massive influx of bets in Michigan.
In addition to its sports betting app, FanDuel also offers an online casino which will also be available on Friday in Michigan.
Another unique wrinkle to Michigan is that it will launch online casino games on the same day as sports betting.
Only two other states even have online casinos: New Jersey and Pennsylvania— and PA online casinos rolled out a month after sports betting.
Pre-Registration Bonus
FanDuel Sportsbook is arguably the most popular sports betting app, and that should be the case for Michigan.
FanDuel Sportsbook has simplified betting and brought it to the masses through its well-known brand and approachable easy to use user interface.
Though their app isn't quite as robust or complex as DraftKings', it is highly approachable and will accept large bets so experienced bettors can feel at home in placing big action.
Still, besides DraftKings and BetMGM, FanDuel Sportsbook Michigan will have to compete with the likes of Barstool Sportsbook, which will launch its second state in Michigan.
New users who sign up for FanDuel Sportsbook in Michigan here can get a $100 bonus.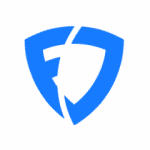 FANDUEL SPORTSBOOK
States: NY, NJ, PA, CT, AZ, CO, IA, IL, IN, MI, TN, VA, WV
GET THE APP