With the NFC East on the schedule this year, ESNY's Michael Nania breaks down the New York Jets' upcoming showdown with the Dallas Cowboys.

The New York Jets seem like they'll be forced to run through a gauntlet at the start of the 2019 season. After two games to start the year against the up-and-coming Buffalo Bills and Cleveland Browns, the Jets will have four straight contests against teams that won playoff games in 2018.
Sandwiched between two meetings with the New England Patriots in games three and six, the Jets will clash with a pair of formidable NFC East foes. Following a matchup against the Philadelphia Eagles in Week 5, the Jets will come home to host the Dallas Cowboys in Week 6.
Before the Jets host the Cowboys for their quadrennial meeting, let's take a peek behind the curtain of Dallas' 2019 offseason, and the recent history between them and Gang Green.
RECENT MEETINGS
The Jets won only two of their first 11 games against the Cowboys, with all of their losses coming by multiple scores. However, New York has turned things around in its last two meetings with Dallas.
Sept. 11, 2011 (Week 1): Cowboys 24 @ Jets 27
The Jets entered the 2011 season with sky-high hopes, coming off an 11-win season and their second straight trip to the AFC Championship Game. They were chosen over the Giants to host a Sunday Night Football game on the tenth anniversary of September 11th, 2001.
Things got off to a rocky start for the Jets. With under four minutes to go in their first half of the season, the Jets were trailing the Cowboys 10-0, as they punted on their first four drives and gained a total of only 57 yards on those.
New York would find some juice late in the first half, as they put together a nine-play, 87-yard drive capped off by a Dustin Keller touchdown to get on the board.
The Jets would not be able to build on that momentum, as to start the second half they went three-and-out before allowing a 36-yard touchdown pass from Tony Romo to Miles Austin on Dallas' first drive of the half.
A few drives later, Mark Sanchez was picked off by Sean Lee for what nearly became a pick-six, but Lee was ruled down near the goal line. Felix Jones would run it in two plays later, and the Jets found themselves down 24-10 with just under 15 minutes remaining.
Luckily, Sanchez and the Jets would respond. Immediately following Jones' touchdown, the Jets would go on a seven-play, 84-yard drive, featuring big plays by Santonio Holmes and LaDainian Tomlinson before Plaxico Burress capped it off with a 26-yard touchdown reception.
Later in the fourth, the Jets got a huge spark as they blocked a Dallas punt and took in for the game-tying score.
With under a minute to go and the game tied, Darrelle Revis picked off Tony Romo and returned the pass 20 yards inside the Dallas 35-yard line. A few plays later, Nick Folk would put the Jets ahead for good with a 50-yard game-winner.
The ups and downs showcased by both teams was a sign of things to come. Both squads finished the 2011 season at 8-8.
Dec. 19, 2015 (Week 15): Jets 19 @ Cowboys 16
In the spirit of their 2015 luck, the Jets caught the Cowboys at the perfect time four years ago. Dallas was in the midst of what would become a 4-12 season, their worst record since 1989 and their only season with a losing record in the past 14 years.
The Cowboys' season was derailed by the health of Tony Romo. Dallas got off to a 2-0 start, but Romo would be forced to hit the sidelines following those two games. The team would then lose its next seven games, falling to 2-7.
Romo returned in a rainy game against the Dolphins in Miami, as the Cowboys won to move up to 3-7, improving to 3-0 with Romo on the field.
However, Romo didn't quite look himself in that game, and those question marks came to a head the following week against the Carolina Panthers. Romo threw three interceptions and posted a passer rating of 27.2 before leaving the game prior to the start of the fourth quarter. Dallas suffered a 33-14 defeat on Thanksgiving Day, falling to 3-8 in what would go down as Tony Romo's final start in the NFL.
Dallas entered their game against the Jets led by Matt Cassel under center. Despite their 4-9 record, they still had fleeting hopes in the NFC East, as each of their three rivals entered Week 15 each holding a record of just 6-7.
The Jets were on fire, entering the game on their first three-game win streak since 2011. With the AFC Wild Card race heating up, the Jets needed to keep the flame burning to keep pace.
It was a sloppy dogfight under the Saturday Night lights, but the Jets ended up pulling it out by a score of 19-16. Randy Bullock missed a field goal and an extra point in the game, but he would make the go-ahead kick with under 40 seconds to go as the Jets prevailed.
Cassel was pulled in the first half for Kellen Moore. The two Cowboys quarterbacks combined to throw four interceptions into the hands of the 2015 takeaway-machine Jets defense.
Ryan Fitzpatrick threw for 299 yards, his third-best total in a road game as a member of the Jets.
The Jets would defeat the Patriots the following week for their fifth straight win, putting together their first five-game win streak since 2010.
Sadly, as Jets fans are all too aware, everything came crashing down in Week 17, on a chilly afternoon in Western New York.
DALLAS' OFFSEASON
Key Additions:
Randall Cobb, Wide Receiver (FA: Green Bay) — The Cowboys lost a slot receiver they had relied upon for a long time (who we will get to), so they went out in free agency and snagged a productive vet whose stock was low following an injury-plagued season. Cobb, who will turn 29 before the start of the upcoming season, played each of his first eight seasons in Green Bay. He played only nine games in 2018, and averaged only 42.6 receiving yards per game, the lowest total he posted since his rookie season.
Cobb has seen a steady decline in his production since his early career peaks. From 2012-15, Cobb produced about 85 receptions, 1,085 yards, and nine touchdowns per 16 games. Over the last three seasons, Cobb has still been a respectable slot weapon, but far from his fantasy-dominating days of the past. From 2016-18, Cobb averaged 71 receptions for 712 yards and four touchdowns per 16 games. It will be interesting to see what the Cowboys can get out of Cobb playing alongside Amari Cooper. Can Cobb recapture the magic of his early career? The Cowboys would love nothing more than to see that, but even if it doesn't happen, Cobb still provides steady reliability and solid big-play upside.
Jason Witten, Tight End (Formerly retired) — Following a momentary retirement and one-year stint with Monday Night Football, Witten surprisingly announced he would be coming out of retirement to rejoin the Cowboys.
It remains to be seen what Witten will be capable of providing on the field, considering he's 37 years old and was out of the league for a year. However, the Cowboys were in need of a jolt to a tight end room that was without much juice last season. The Cowboys got only 56 receptions for 594 yards and four touchdowns from their tight ends in 2018. In his last season, at 35 years old, Witten alone posted 63 receptions for 560 yards and five touchdowns.
Robert Quinn, Defensive End (Trade: Miami) — Dallas had a strong defense last season, but they did rank only 18th in sack percentage. The addition of Quinn could provide a boost. Quinn had 6.5 sacks and 16 quarterback hits for the Dolphins last season. He has a total of 69.0 sacks and 123 quarterback hits over the course of his eight-year career, the first seven years of which were spent with the Rams. On average, he has produced about 10.0 sacks and 18 quarterback hits per 16 games.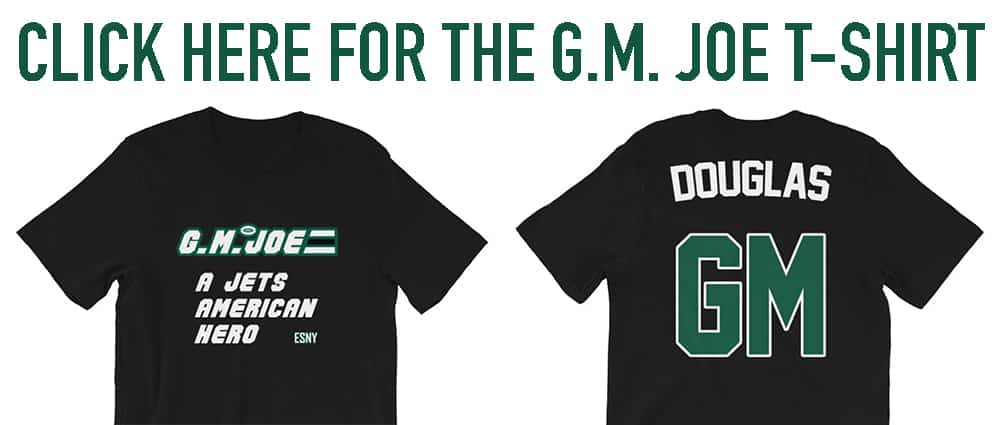 Key Losses:
Cole Beasley, Wide Receiver (FA: Buffalo) — Randall Cobb was signed to take the place of Beasley, who signed a healthy deal with the Bills. He had 65 receptions for 672 yards and three touchdowns last season. Over seven seasons in Dallas, he accumulated 319 catches for 3,271 yards and 23 touchdowns, in addition racking up 15 catches and 189 yards in the playoffs.
IMPORTANT NUMBERS FOR THE COWBOYS
Need to maintain: #2 in time of possession
The Cowboys ate up an average of two minutes and 59 seconds per offensive drive last season. That ball control helped them rank sixth in total scoring defense, despite placing only 15th in points allowed per drive and 16th in takeaways.
Dallas did play well defensively last year, ranking ninth in defensive DVOA, but they weren't quite elite just yet. Their ball securing offense (only 17 turnovers, fifth-fewest) helped dictate the pace of games, and in turn, allowed Dallas to play to its strengths. The Cowboys went 9-3 in one-score games last season, helping them to beat their "expected" win total (based on net points) of 8.4.
Need to improve: #29 in red-zone offense
Dallas overachieved last season. They won more one-score games than any other team in the NFL, and were the only team in the bottom 10 of offense DVOA to make the playoffs. There's no question that, while they are a talented team capable of making a return the playoffs, some improvement needs to be made if they are to match or beat what they did last year.
That all starts on the offensive side. While I mentioned previously that the Cowboys did a good job of controlling the football last season, what they did not do a good job of was actually putting it in the end zone. Dallas scored a touchdown on only 48% of their red-zone trips last season, ranking them 29th in the NFL.
Clock control can be a good thing, but it's more important to rack up points on a consistent basis. The way Dallas won games last season isn't very sustainable. If the Cowboys can trade off some time of possession for a much-improved performance in the red zone, it can go a long way towards pushing their offense into the upper echelon of the league — and helping them repeat as NFC East champs.