ESNY's Michael Nania continues his series on New York Jets opponents with an in-depth look at the Philadelphia Eagles.

The New York Jets will run through a difficult slate of opponents in the early portion of their 2019 schedule, but to break it up, they will get a very early break as they'll have a Week 4 bye.
Following their bye week, the Jets will play their second of four consecutive games against 2019 playoff teams, and their first game against the NFC East, as they head south on I-95 to take on the Philadelphia Eagles.
To get you locked and loaded for Jets-Eagles here in July, let's run through a few crucial facts behind Philadelphia's offseason and their recent history with the Jets.
RECENT MEETINGS
Sept. 27, 2015 (Week 3): Eagles 24 @ Jets 17
The two green teams of the Northeast last clashed in September of 2015.
Philadelphia entered the season with lofty expectations, with an over/under of 10 wins set by Vegas. However, their season got off on the wrong foot, as they entered their Week 3 contest with the Jets sitting low at 0-2.
The Jets, on the other hand, saw their season start off on the opposite foot. New York entered the game carrying a 2-0 record, having shocked the Colts on Monday Night Football the week prior.
With Todd Bowles in his first season as head coach, Ryan Fitzpatrick at quarterback, and the team coming off of a 4-12 season, expectations were not sky-high for the Jets. However, they did have a splashy offseason, bringing back Darrelle Revis and Antonio Cromartie while also adding Brandon Marshall, so the internal expectations were certainly higher than those coming from the outside.
Gang Green was delivering on their lofty goals early in the season. Fitzpatrick was overachieving on the strength of a tremendous connection with Marshall and Eric Decker. The defense was thriving, forcing 10 turnovers over its first two games.
However, things balanced out between the two teams in Week 3. Philadelphia scored the first 24 points of the game, leading 24-0 with over two minutes to go in the first half. The Jets would claw back into it, scoring 17 unanswered, but they would, unfortunately, lose their first game of the Todd Bowles era.
Ryan Fitzpatrick threw a whopping 58 passes in the game, which tied his career-high. They weren't fruitful, however, as Fitzpatrick only picked up 283 yards on those passes. That resulted in a paltry yards per attempt rate of 4.9.
The Jets would rebound after the loss, winning their next two games against the Dolphins and Redskins as they improved to 4-1.
Philadelphia would lose its next game to the Redskins, falling to 1-3. They would get back to .500, reaching records of 3-3 and 4-4 later in the season, but they were never able to get over the hump and finished a disappointing 7-9.
The Eagles defeated the Jets that afternoon while gaining only 231 yards of total offense. It was the fewest yards the Eagles had gained in a victory since 2005, in a 17-16 win over the St. Louis Rams. The starting quarterback for St. Louis in that game?
Ryan Fitzpatrick.
Dec. 18, 2011 (Week 3): Jets 19 @ Eagles 45
2011 was a roller-coaster season for the Jets. They entered the year with Super Bowl expectations, coming off of an 11-5 season that resulted in their second straight trip to the AFC Championship Game. Unfortunately, the Jets couldn't avoid alternating between winning and losing streaks, and entered the final stretch of the season needing to catch fire in order to make the playoffs. The Jets were getting hot at the right time. After a 5-5 start, they won three straight games to reach 8-5 heading into their trip to Philly. They were in a good spot to make another playoff push.
Philadelphia entered the season with similarly lofty expectations, earning the nickname "The Dream Team" with their offseason acquisitions. They didn't come close to living up to the moniker, as an early four-game losing streak dropped them to 1-4. The Eagles couldn't rebound, as they got back up to 3-4, fell back down to 3-6, and then down further to their doom at 4-8. Entering their contest with the Jets, Philadelphia was 5-8, with their playoff hopes sunken.
In a way, the Jets' trip to Philadelphia was the beginning of a downfall that they still have not escaped. The team went into Southeast Pennsylvania on a hot streak and seeming prepped to make the playoffs for a third straight season—with a Super Bowl chase in legitimate sight.
Then, everything crashed down at Lincoln Financial Field. The Jets found themselves trailing 28-0 only 20 minutes into the game, and lost brutally by a score of 45-19. The loss was their first of three straight to close the season, and they would miss the playoffs for the first time in what it is currently an eight-year drought.
Of the other 31 current NFL franchises, the Eagles are the only one the Jets have never beaten, losing all 10 of their all-time meetings. The Jets have only averaged 17.1 points per game in their meetings with the Eagles, but seven of the 10 losses were by one score.
PHILADELPHIA'S OFFSEASON
Key Additions:
Malik Jackson, Defensive Tackle (FA: Jacksonville) — The Philadelphia defensive front was already loaded, but it added even more firepower with Jackson, a Pro Bowler with the Jaguars and Super Bowl champ with the Broncos. He signed a three-year, $30 million deal with Philadelphia.
Jackson's sack total dipped to only 3.5 in 2018, but he has provided very consistent durability and pass-rushing production in his career. The 29-year-old is one of only four defensive linemen to play 16 games in each of the past six seasons. He's one of only 13 players to post 10-plus quarterback hits in each of the past six seasons. Jackson has also racked up 10 quarterback hits over 11 playoff games, placing him eighth among active players in career playoff quarterback hits.
DeSean Jackson, Wide Receiver (Trade: Tampa Bay) — The Eagles brought back their homegrown speedster, grabbing him from the Buccaneers in a pick-swapping trade. Jackson, the 49th pick in the 2008 Draft, spent his first six years with the Eagles. In 87 regular-season contests with Philadelphia, Jackson accumulated 6,117 receiving yards (70.3 per game) and 32 receiving touchdowns, while also rushing for three scores. Since leaving Philadelphia, Jackson has maintained his status as an elite deep threat. Jackson led the NFL in yards per reception in 2018 (18.9), the third time in five years he has led the league in that category.
Vinny Curry, Defensive End (FA: Tampa Bay) — Philly reunited with another one of its prodigal sons, as Vinny Curry signed a one-year deal to return to the team he spent the first six years of his career with. Curry battled injuries and a dip in production as a Buccaneer in 2018, but he was a core part of the Eagles defense in their 2017 Super Bowl season. Curry racked up a total of 22 quarterback hits over 19 regular season and playoff appearances that year. 2019 will be the New Jersey native's age-31 season.
Jordan Howard, Running Back (Trade: Chicago) — The Eagles sent a Day 3 draft pick to the Bears for Howard, who is set to become their new lead back. Over the last three seasons, Howard rushed for a total of 3,370 yards, which ranked third in the league over that span behind only Todd Gurley and Ezekiel Elliott. Howard, a fifth-round pick out of Indiana in 2016, is known for his downhill, bruising running style.
Zach Brown, Linebacker (FA: Washington) — Brown is a tackling machine. His 372 tackles over the past three seasons with the Bills and Redskins is the second-largest total in the league, behind only Bobby Wagner. He joined the Eagles on a one-year deal.
Key Losses:
Nick Foles, Quarterback (FA: Jacksonville) — One of the greatest heroes in the history of the great city of Philadelphia decided to make a move south. Foles received a handsome deal to become the new face of the Jaguars, ending his short but illustrious second stint with the Eagles.
Michael Bennett, Defensive End (Trade: New England) — Bennett had a successful lone season in Philadelphia, collecting nine sacks and a whopping 30 quarterback hits, fourth-most in the NFL. The Eagles sent him to New England for a mere upgrade from a seventh-rounder to a fifth-rounder. Bennett is going to turn 34 this November.
Golden Tate, Wide Receiver (FA: NY Giants) — The Eagles parted ways with a 2019 third-round selection to acquire Tate midway through 2018. The trade was ultimately not very successful, as Tate only picked up 342 yards and two touchdowns in 10 regular season and playoff games as an Eagle. Tate, who will be 31 this season, moved on to the division-rival Giants, taking a four-year, $37.5 million deal with $22 million guaranteed.
Jordan Hicks, Linebacker (FA: Arizona) — Hicks played in a total of 45 regular season and playoff games as the Eagles' starting middle linebacker over his four years in Philadelphia. He was third on the team in tackles last season, with 91.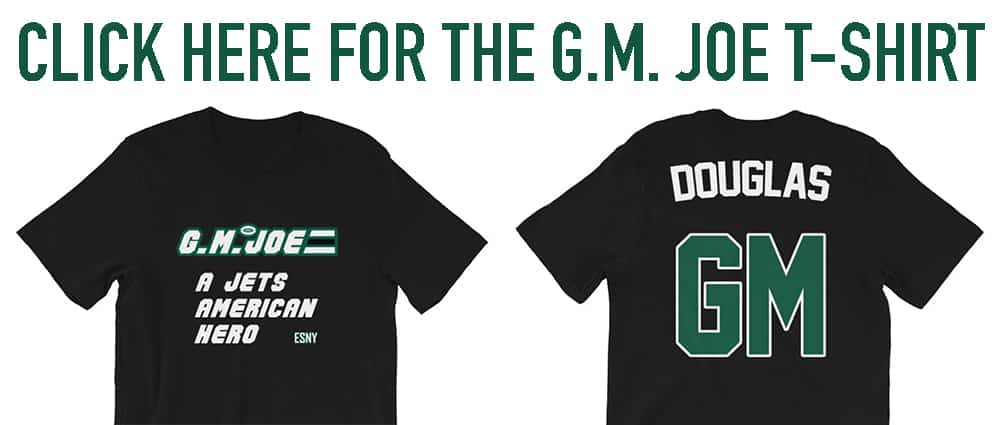 IMPORTANT NUMBERS FOR THE EAGLES
Need to maintain: #1 in red-zone defense
Philadelphia's defense wasn't nearly as dominant in 2018 as it was in the team's championship-winning 2017 season. In 2018, the Eagles ranked 15th in defensive DVOA, and only 22nd in takeaways. However, they did do a great job holding up in the red zone, and that helped them survive on numerous occasions. The Eagles allowed a touchdown on only 44.6% of their defensive red zone trips, the lowest rate allowed in the NFL. Because of that, while Philadelphia ranked only 25th in yards allowed per drive, they ranked 18th in points allowed per drive. Red zone defense is often unsustainable year-to-year, but the Eagles have the talent to remain among the league's best in that category.
Need to improve: #30 in rushing yards per attempt
The Eagles run game wasn't very intimidating last season. Philadelphia ranked 30th in yards per rushing attempt (3.94) and 27th in overall rush offense DVOA. Injuries to Jay Ajayi, Darren Sproles, and Corey Clement hampered the running back room, as the team leader in rushing yards was Josh Adams with only 511 yards. Could the addition of Howard turn things around for this unit? Carson Wentz is going to need all the support he can get as he looks to stay healthy and productive for a full season. He's obviously got the talent to be in the MVP conversation—a sturdy running game could help push him to the forefront of that race.