ESNY's Michael Nania cooks up his second New York Jets 2019 opponent quick look, the Baker Mayfield-led Cleveland Browns.

After kicking off their 2019 season at home, with a divisional clash against the Buffalo Bills, the New York Jets will have an extra day of rest to prepare for a second consecutive home game. In Week 2, the limelight will be on MetLife Stadium as the Jets play host to a Monday Night Football showdown with the Cleveland Browns.
Cleveland will be bearing the national spotlight for the first time with their new-look roster, one stacked with talent and appearing capable to make a run into February.
Before the Dawg Pound makes its way into New Jersey this September, let's dig into some of the most essential facts you need to know as per the quickly-progressing Browns.
RECENT MEETINGS
Twenty-nineteen will be the fifth consecutive season the Jets and Browns have met up, marking the first time in history that has occurred between the two teams.
Sep. 13, 2015 (Week 1): Browns 10 @ Jets 31
So much has changed for these two franchises since the first of their five consecutive meetings way back in 2015. In that season-opening battle, future Jet Josh McCown made the start for Cleveland, while Ryan Fitzpatrick made his debut for the Jets.
McCown was knocked out of the game after being spun like a helicopter at the goal line by future teammate Demario Davis. Davis would make a helicopter spin of his own following the season, as he would sign with Cleveland before being traded back to the Jets the following season in 2017.
Back to the game, McCown would be replaced by a quarterback who went by the name of Johnny Manziel. Less than six minutes after McCown's exit, Manziel bombed a 54-yard touchdown to Travis Benjamin. It was his first career touchdown pass, giving the Browns a 7-0 lead. Jets fans were already feeling that "how is this happening?" vibe only two quarters into the year.
The Jets would storm back following Manziel's touchdown. New York outscored Cleveland 31-3 over the rest of the game, as many signs of what was to come for the Jets throughout the 2015 season were flashed. Chris Ivory carried the ball 20 times, gaining 91 yards and scoring two touchdowns. Ryan Fitzpatrick posted a 95.7 passer rating as he completed 15 of 24 passes for 179 yards and two touchdowns—one each to Brandon Marshall and Eric Decker.
New York registered a whopping five takeaways on the afternoon, setting the tone for a 10-6 season in which their defense ranked third in takeaways.
Oct. 30, 2016 (Week 8): Jets 31 @ Browns 28
Things were very different in Northeastern Ohio on the eve of Halloween back in 2016. The Browns, who in the present day are among the betting favorites to win the Super Bowl, were 0-7. They were in the midst of a stretch in which they would eventually win only one out of 35 games over four seasons. The Cleveland Indians held a 3-1 lead in the World Series.
While it was far from the worst loss the city of Cleveland took that day, the Browns would lose to the Jets on a rainy afternoon as they fell to 0-8. Cleveland held a 20-7 halftime lead, but the Jets stormed back with 24 consecutive points to start the second half. The Jets won their second-straight game and moved to 3-5 with the victory.
Geno Smith was slated to start this game a week prior, as he took over the starting quarterback job heading into Week 7. However, he was knocked out for the season against the Ravens in his first game back as a starter. Ryan Fitzpatrick took over starting duties against Cleveland, which he would assume for three more weeks until yielding the job to Bryce Petty (who also got hurt, leading to Fitzpatrick started one last game against the Bills in Week 17).
Oct. 8, 2017 (Week 5): Jets 17 @ Browns 14
Josh McCown led the 2-2 Jets into his former home looking to push the team above .500 following an 0-2 start.
And he was successful. It was ugly as can be, as the Jets were outgained in the total yardage department 419-212, but somehow Gang Green still pulled it out. The Jets were penalized nine times for 80 yards, while no player on the team either caught for 40 yards or rushed for 20 yards.
Classic Browns futility definitely played a part, but the Jets eked it out, moving to 3-2 on the year. The one-week period following this game remains the only time the Jets have been above .500 post-September since 2016.
Sep. 20, 2018 (Week 3): Jets 17 @ Browns 21
A game that the Jets, and their fans, would love to forget.
The first-ever clash between Sam Darnold and Baker Mayfield wasn't even meant to occur on that warm night in Cleveland. Tyrod Taylor started the game for the 0-1-1 Browns, while Mayfield sat and watched without a clue as to when he might make his professional debut.
Sam Darnold struggled mightily against Gregg Williams' defense, but the Jets took a 14-0 lead midway through the second on the strength of their run game and an awful performance by Taylor.
Then, the balance of the league shifted a bit. Mayfield was called into the game and led a field goal drive before the half as he immediately looked ready upon entering the action.
Mayfield would lead the Browns back, picking up a 21-17 victory in relief as the Browns snapped their 19-game winless streak.
One year later, Jets fans can't wait to get a shot at revenge for that night. And it seems like a good bet that any Jet who was in Cleveland last September wants this Monday Night game just as badly.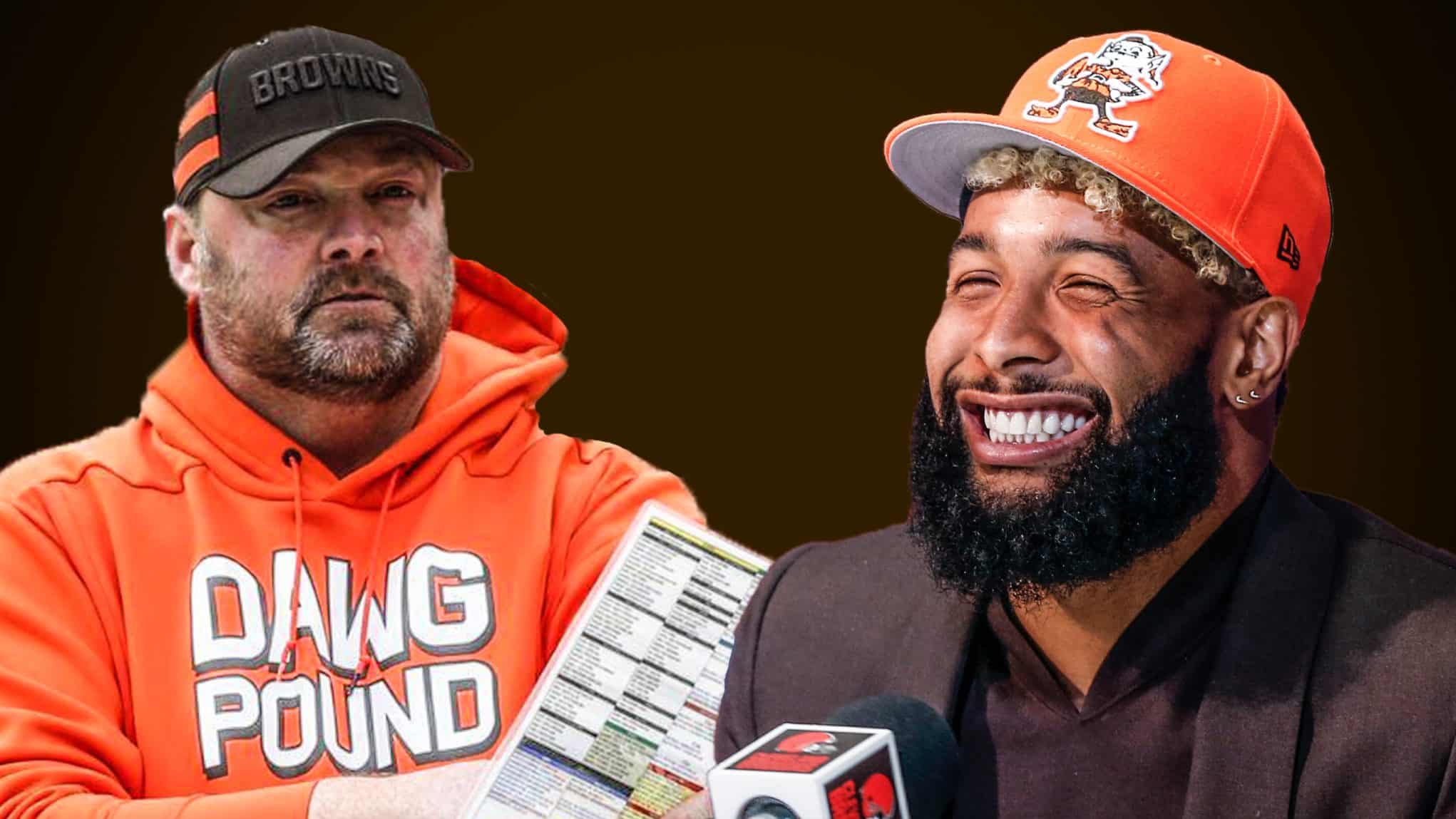 CLEVELAND'S OFFSEASON
Key Additions:
Odell Beckham Jr., Wide Receiver (Trade: NY Giants) — Unless you've been in hibernation throughout this NFL offseason, you probably know by now that Odell Beckham Jr. is a Cleveland Brown. In perhaps the biggest surprise move of the offseason, Cleveland snatched one of the league's best offensive players from the Giants in exchange for Jabrill Peppers, Kevin Zeitler, a first-round selection, and a third-round selection. Beckham's career average of 92.8 receiving yards per game currently ranks second in league history, behind only Julio Jones. If healthy, he's obviously a game-changing add for Baker Mayfield.
Olivier Vernon, Edge (Trade: NY Giants) — Accompanying Beckham Jr. in the Giants trade was Vernon, who has been a solid pass rusher. Vernon has racked up 92 quarterback hits since 2015, which ranks as the seventh-most in the league over that span.
Sheldon Richardson, Defensive Tackle (FA: Minnesota) — Odell won't be the only Brown making a return to MetLife Stadium in Week 2. Sheldon Richardson will have his second rematch with the Jets, as he visited East Rutherford with the Vikings last October. Richardson is joining a new team for the third consecutive season, following one-year stops in Seattle and Minnesota. He's an underrated quality addition for Cleveland. Richardson had 16 quarterback hits in 2018, which was tied for ninth-most among defensive tackles.
Kareem Hunt, Running Back (Free Agent) — The Browns already have a stacked group of running backs, but they could be getting another boost midway through the 2018 season. They decided to take a chance on Kareem Hunt, who has been suspended for the first eight games of 2018. Over the past two seasons, Hunt scored a total of 25 touchdowns, fourth-most in the league. He also ranked third among qualifiers with an average of 79.7 rushing yards per game. To boot, he has only fumbled the ball one time across 546 regular season and playoff touches.
Greedy Williams, Cornerback (Round 2, Pick 46) — With their first selection in the 2019 Draft, the Browns took talented LSU corner Greedy Williams. The lengthy and fluid 6-foot-2 Tiger could start opposite Denzel Ward in Week 1.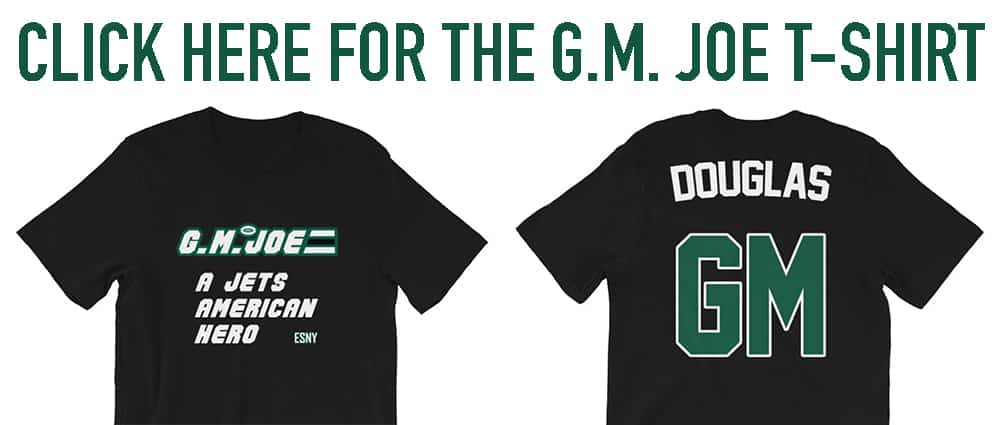 Key Losses:
Jabrill Peppers, Safety (Trade: NY Giants) — The Browns parted ways with their former first-round safety in the Giants trade. Peppers saw a slight bump in production this past season, but his role diminished. After playing about 94% of defensive snaps as a rookie, Peppers only took the field for about 65% of defensive snaps as a sophomore.
Kevin Zeitler, Guard (Trade: NY Giants) — Zeitler could be a key loss for the Cleveland offensive line. He was Pro Football Focus' sixth-ranked guard in 2018. Austin Corbett, a second-round pick by the Browns in 2018, could be tasked with filling Zeitler's shoes at right guard.
IMPORTANT NUMBERS FOR THE BROWNS
Need to maintain: #2 in takeaways
While the Browns defense can still get better overall (12th in defense DVOA last season), they were tremendous at forcing turnovers last season. The Browns forced 31 turnovers in 2018, which ranked second behind only the Bears. They forced a turnover on 15.4% of opponent drives, which ranked third-best. However, Cleveland's defensive coordinator last season has headed east, where he is now with … the New York Jets. Can Gregg Williams rub some of that playmaking off on the Jets? Todd Bowles' defense took the ball away on 9.9% of opponent drives in 2018, which ranked only 22nd in the NFL.
Need to improve: #25 rush defense DVOA
Cleveland struggled to defend the run last season. In 2018, they ranked 25th in rushing DVOA, 28th in fewest rushing yards allowed per game (135.2), and 31st in fewest rushing touchdowns allowed (20). One particular issue was Cleveland's inability to prevent chunk yardage on the ground. The Browns allowed 78 rushes for 10+ yards, most in the NFL. Could the addition of Sheldon Richardson help stiffen up the Cleveland run defense?
If the Browns can indeed take a big step in run defense, it would go a long way towards helping him fulfill their sky-high potential in 2019?