Julius Randle, Tobias Harris, Marquese Chriss, Jabari Parker, and Nikola Mirotic are bad fits for the Brooklyn Nets.

When Kevin Durant went down with an Achilles rupture on Monday, the landscape of the NBA changed. I don't even think that's hyperbolic to say.
With KD out of the picture for at least a year, many of his suitors have been severely affected: the Golden State Warriors, the New York Knicks, the LA Clippers …
But perhaps the biggest of all is the Brooklyn Nets. Just one week ago, the team sent Allen Crabbe and multiple first-round picks to Atlanta in a salary dump to make space for two major free agents. The plan was to clear room for Kyrie Irving and Durant. According to SNY's Anthony Puccio, that pairing is still very much Brooklyn's number one preference (even with Durant's injury).
However, if Durant was to have a change of heart about turning down his player option or if Brooklyn decided he wasn't worth the risk, the Nets are still left with $60 million in cap space and a whole lot of questions.
To quote rap icon Biggie Smalls, this may be a case of "Mo Money, Mo Problems." By mortgaging picks, Sean Marks and the front office have the immediate responsibility of building a contender. Each of Brooklyn's options come with their fair share of pluses and minuses.
If Durant's health situation is worse than expected, there's a good chance the team focuses on re-signing D'Angelo Russell, bringing Irving aboard (to test the pairing with Russell), and, perhaps, negotiating an extension with Caris LeVert.
While I'm not crazy about the Russell-Irving pairing, the potential benefits are certainly worth the risk. It's better than overpaying for talent that barely moves the needle.
Speaking of that, let's go over some names that Brooklyn should avoid this summer.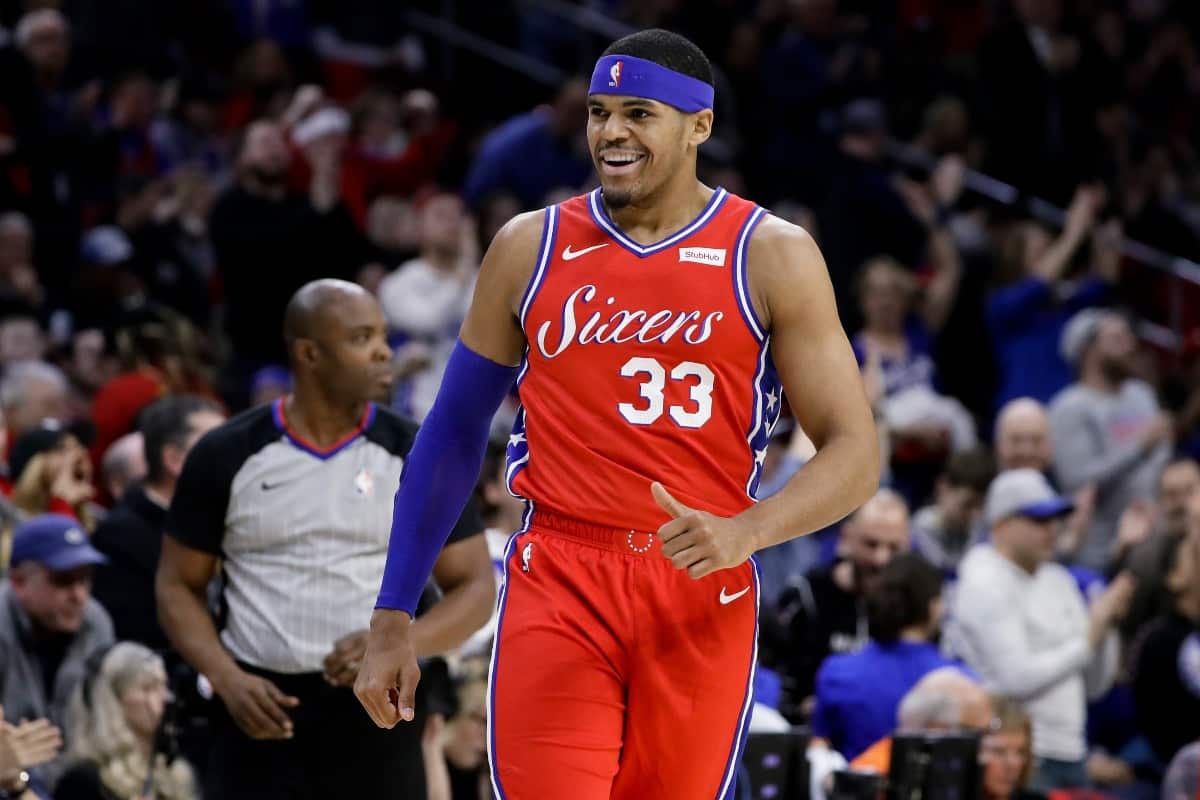 Tobias Harris
Let's get one thing straight: Tobias Harris is a damn good player.
Harris had himself a career year, averaging 20 points per game, 7.9 rebounds, 2.8 assists, shot 48.7% from the field, 86.6% from the line, and 39.9% from three. The guy is about as well-versed as it gets as an offensive force. He can create his own shot off the dribble, he's a spot-up threat, and he's very good around the rim.
Here's where it gets tricky. In October of 2018, Harris rejected a 4-year, $80 million extension from the LA Clippers in search of a more lucrative deal. After the season he had, it appears he will get his wish. According to Shams Charania of The Athletic, the Dallas Mavericks, Brooklyn Nets, Philadelphia 76ers, Utah Jazz, and Memphis Grizzlies will all be hot on his trail this summer.
Tobias is in line for a 4-year, $145.5 million max contract. It's more than likely that Harris will take up a third of someone's cap sheet by the start of next season.
What exactly does Tobias Harris project as? The third-best player on a pretty good team? A primary or secondary option on a 45-win organization? He just doesn't have the alpha personality to take over games. It has to mean something that the LA Clippers were more than happy to cut bait at the trade deadline.
Allocating superstar-level money to "pretty good" talent is a great way to damper Brooklyn's ceiling. In a way, a proposed Harris signing feels slightly Joe Johnson-ish. While he is very solid across the board, Harris isn't elite in any singular skill. He doesn't bring that superstar oomph that Brooklyn has needed. His underwhelming performance against the Toronto Raptors certainly supports that claim.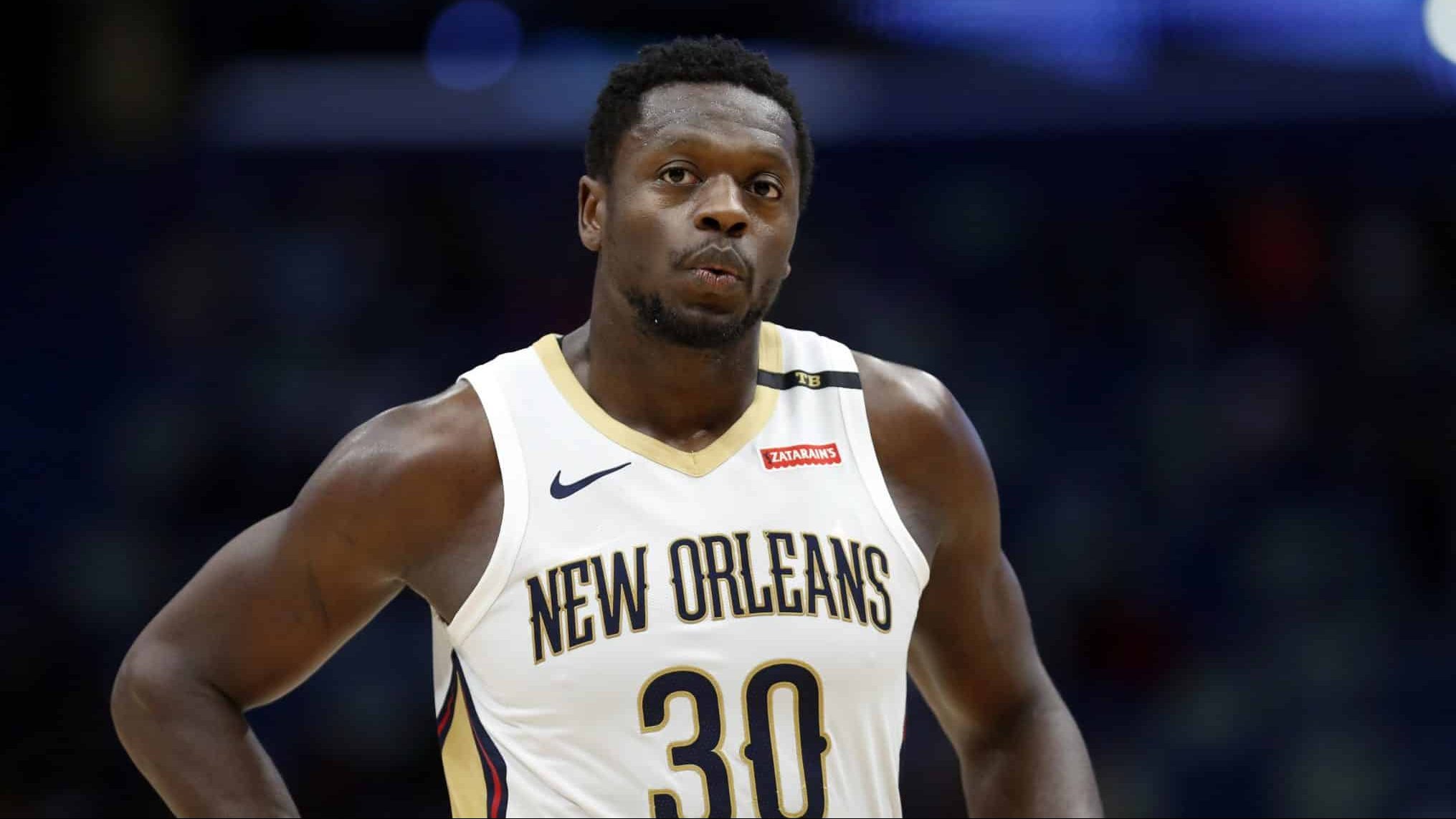 Julius Randle
Similar to Tobias Harris, when I say that Julius Randle is a bad fit in Brooklyn, it isn't because he's a bad player!
Randle had an outstanding year: averaging 21.4 points, 8.7 rebounds, and 3.1 assists. He's the definition of a "bully ball" forward who scores his points by bum rushing unsuspecting foes from the three-point line.
But let's make one thing clear: Randle was in the perfect situation as a Pelican. Randle's usage rate of 27.2% was a top-25 mark among players who participated in 40 games or more. Randle played next to Elfriid Payton and Jrue Holiday, two guards who aren't necessarily known as score-first guys. Because of this, Julius had free rein in the offense to do whatever he wanted.
That wouldn't be the case in Brooklyn. As it stands, the Nets have two players who rank within the top-50 for usage rate: D'Angelo Russell and Spencer Dinwiddie. There's a good chance they add a third—Kyrie Irving. Oh, and we can't forget about budding star Caris LeVert.
There are only so many touches to go around. What will Randle look like without the ball in his hands all the time? While he is improving as a shooter, 34.4% from three is still below average. On top of this, his precious driving lanes will be clogged by Jarrett Allen — a center who prefers to hang close to the rim at the left and right dunker spots. Offensively, I'm just not sure how he fits into what Brooklyn is building.
Most concerning of all is Randle's defense. With a 6-foot-11 wingspan, Randle has T-Rex arms. He'll never be much of a rim protector and he averaged just 0.7 blocks last season. At the same time, he doesn't have the focus to handle guys on the perimeter. Brooklyn needs a forward who can bring some toughness and IQ to the defense — an area of the floor where Randle is a net-negative (-0.4 defensive box plus/minus).
Julius Randle will be hunting for a contract worth around $18-to-$20 million annually. From Randle's perspective, I would actually argue that Brooklyn isn't the best route going forward. He's best suited on a team devoid of ball-dominant players (i.e the Dallas Mavericks or the Memphis Grizzlies). That way, Randle can take control of the offense whenever he wants. The Nets, well, they're kind of full to the brim with ballhandlers.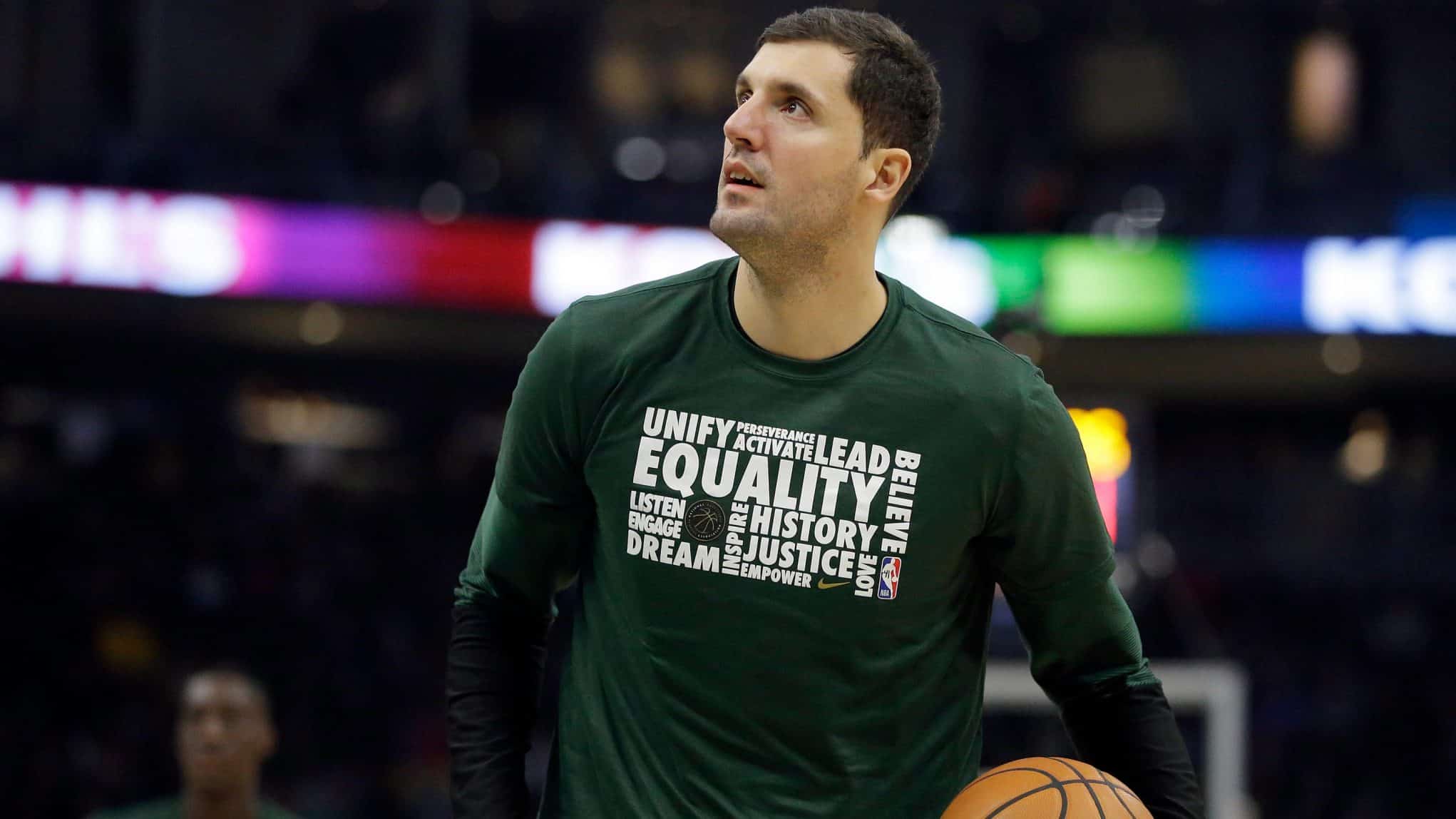 Nikola Mirotic
Two months ago, I was gung-ho about Nikola Mirotic. Then the Eastern Conference Finals happened. There's no other way to put this: Mirotic was a disaster during the most important stretch of Milwaukee's season.
The Bucks onboarded Mirotic halfway through the season to bolster their three-point shooting. Originally, Milwaukee's trade deadline deal seemed like a total steal.
The Toronto Raptors exposed Mirotic for who he really is: a streaky outside shooter. Mirotic has the perception of being a lights-out marksman from deep. But in reality, he's pretty iffy. Last season, Mirotic shot a combined 36% from behind the arc. When he's on, he looks like a Peja Stojakovic clone; Mirotic is a sweet-shooting 6-foot-10 Euro who can catch fire in an instant.
When he's off, Mirotic is unplayable. Nikola was a Game 1 starter during the Conference Finals. 25 missed threes later, Mirotic received a big fat DNP during Game 6 — potentially his final game in a green-and-white jersey.
Even Mirotic's driving game is reliant upon his shooting. If that three-ball isn't falling, his luck runs out as he futilely attempts to pump-fake defenders to avail.
Last but not least, Nikola is horrible defensively. Toronto killed him in switches to the point of no return. Unless his offense is humming, he's a liability on the floor because of his D. Brooklyn needs guys who can perform in all situations regardless of the opponent. Mirotic has proved he isn't capable of that. The dude isn't matchup proof.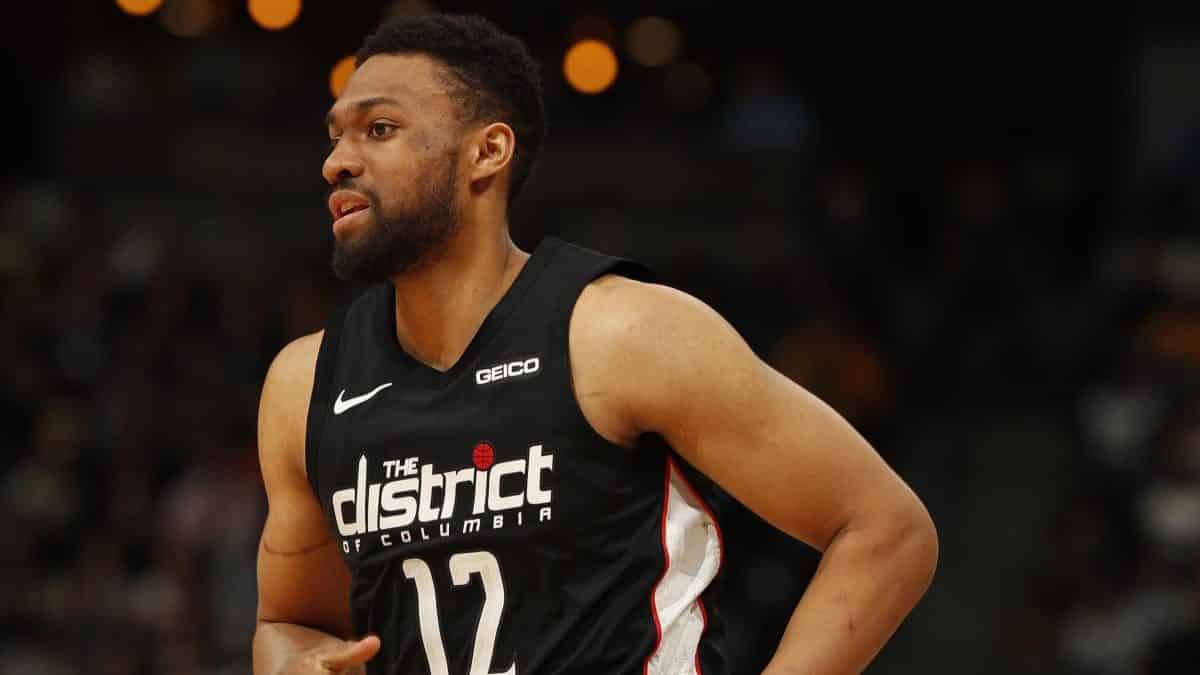 Jabari Parker
I've seen Jabari Parker's name thrown around for Brooklyn, so I wanted to shoot this down right now.
Yes, Parker played pretty well down the stretch. In 24 games with the Washington Wizards, Parker averaged 15 points on 52% shooting. But that's kind of who Parker is at this point: a scorer on a 32-win team. Similar to Julius Randle, he's a bully-ball bruiser who thrives off the drive. Except in Parker's case, he's even worse as an outside shooter (31.3% from three).
I still have hope for the kid's career. It's not his fault that two ACL tears sapped his lateral movement. Those injuries are why Parker cannot survive in a modern-day defense. His offense just isn't good enough to offset this deficiency.
Marquese Chriss
Marquese Chriss had perhaps the best performance of his young career during a February game against the Nets. Ever since then, his name has been listed as a possible option for Brooklyn.
For those of you who are in favor of signing Chriss, I have a question for you: why…?
Chriss was pegged as a 3-and-D player since being drafted in 2016. His best percentage from deep (32.1%) occurred during his rookie season. Since then, that percentage has somehow declined every single season. As a defender, Chriss has apparently never seen nor heard of the term "pump-fake." He averages 5.8 fouls per-36 minutes, suggesting that he would be eliminated from most games if given larger minutes.
The biggest thing he brings to the table is explosive dunks. Otherwise, Chriss is completely clueless on the floor. This young man earns the hardest of hard passes.