Any level New York Jets interest in Le'Veon Bell would equate to the act of spitting in the face of successful NFL salary-cap history.

One alarming aspect comes to mind when Mike Maccagnan is on the brain. It's a negative aspect that has the football gods rolling in their graves, listing the New York Jets general manager as public enemy number one.
The coffee football man spits in the face of conventional football team building.
Everything everybody seems to know about team building is quite simple. Football is a game first won within the trenches. It's the offensive line, which nearly accounts for half of the offense (5-of-11 players), and defensive trenches that allow everybody behind to prevail. It's not rocket science yet Mikey Mac finds a way to make the notion difficult.
Through four years as Jets GM, he's literally ignored the O-line. Sure, the below-average Kelvin Beachum was signed one specific offseason, but, for the most part, his team-building philosophy per the O-line is a complete joke.
He's drafted just two linemen in 28 total choices as Jets GM. This, by itself, is an inexplicable notion. Unlike quarterback or shutdown corner, the unit that is the O-line needs cultivation. It needs young talent making up its depth as, quite frequently, youngsters will sit a year or two prior to filling in at a spot.
Now, suddenly, the perfect formula equalling the most dangerous organizational time is currently active. Take a desperate GM who must win while attempting to do it in an unconventional way (without serious talent at the O-line position) and give him $100 million to spend.
Forget about it. Here comes Le'Veon Bell.
Reports are already surfacing that the leaders in the clubhouse for Bell's services, the Jets, are a foregone conclusion as his next landing spot. In addition to yelling and screaming about the lack of offensive line insight under the Maccagnan era, I've already gone on record as opposing Bell's services. Not only does the strategy continue the direction of spitting in the face of classical team-building, but it also does the same thing during the salary cap era.
Teams who pay for running backs generally never win. Period.
Look at the Champs; Who Pays for RBs?
Did the Philadelphia Eagles showcase a high-priced back a year ago during their Super Bowl run? Have the New England Patriots ever showcased one? (Corey Dillon was the closest they came yet he never made serious dough.)
Champion team-builders don't pay for the most devalued position in the history of the sport. Here are the league rankings per each Super Bowl team's highest-paid back:
2017, Philadelphia Eagles: Darren Sproles, 14th, $4M
2016, New England Patriots: Brandon Bolden, 33rd, $1.2M
2015, Denver Broncos: Ronnie Hillman, 44th, $942K
2014, New England Patriots: Shane Vereen, 41st, $1.1M
2013, Seattle Seahawks: Marshawn Lynch, 4th, $8.5M
2012, Baltimore Ravens: Ray Rice, 14th, $5M
2011, New York Giants: Brandon Jacobs, 7th, $6.75M
Look at the very first example, the champion Eagles from a season ago. Darren Sproles ranked 14th in the NFL in cap hit at the position, but didn't even play for the team once suffering a season-ending injury. Jay Ajayi ranked 139th with a paltry $325K salary. LeGarrette Blount's $1.25M hit ranked 43rd.
Over the last sevens seasons, never has a top-three paid back been a part of a Super Bowl team. Only once has it happened while the man sat in the top five and only twice in the top 10.
It's never worth paying that money.
Super Bowl Runner-Up
In digging a bit deeper, it's even more apparent paying running backs top dollar doesn't drastically correlate with possible championships.
2017, New England Patriots: Mike Gillislie, 15th, $3.9M
2016, Atlanta Falcons: Tevin Coleman, 53rd, $753K
2015, Carolina Panthers: Jonathan Stewart, 5th, $8.3M
2014, Seattle Seahawks: Marshawn Lynch, 5th, $8M
2013, Denver Broncos: Knowshon Moreno, 16th, $3.2M
2012, San Francisco 49ers: Frank Gore, 12th, $6M
2011, New England Patriots: BenJarvus Green-Ellis, 35th, $1.8M
Again, where's the value in paying for a stud back? If you hop on the Jonathan Stewart and Marshawn Lynch bandwagon as runner-ups, you're grasping at straws.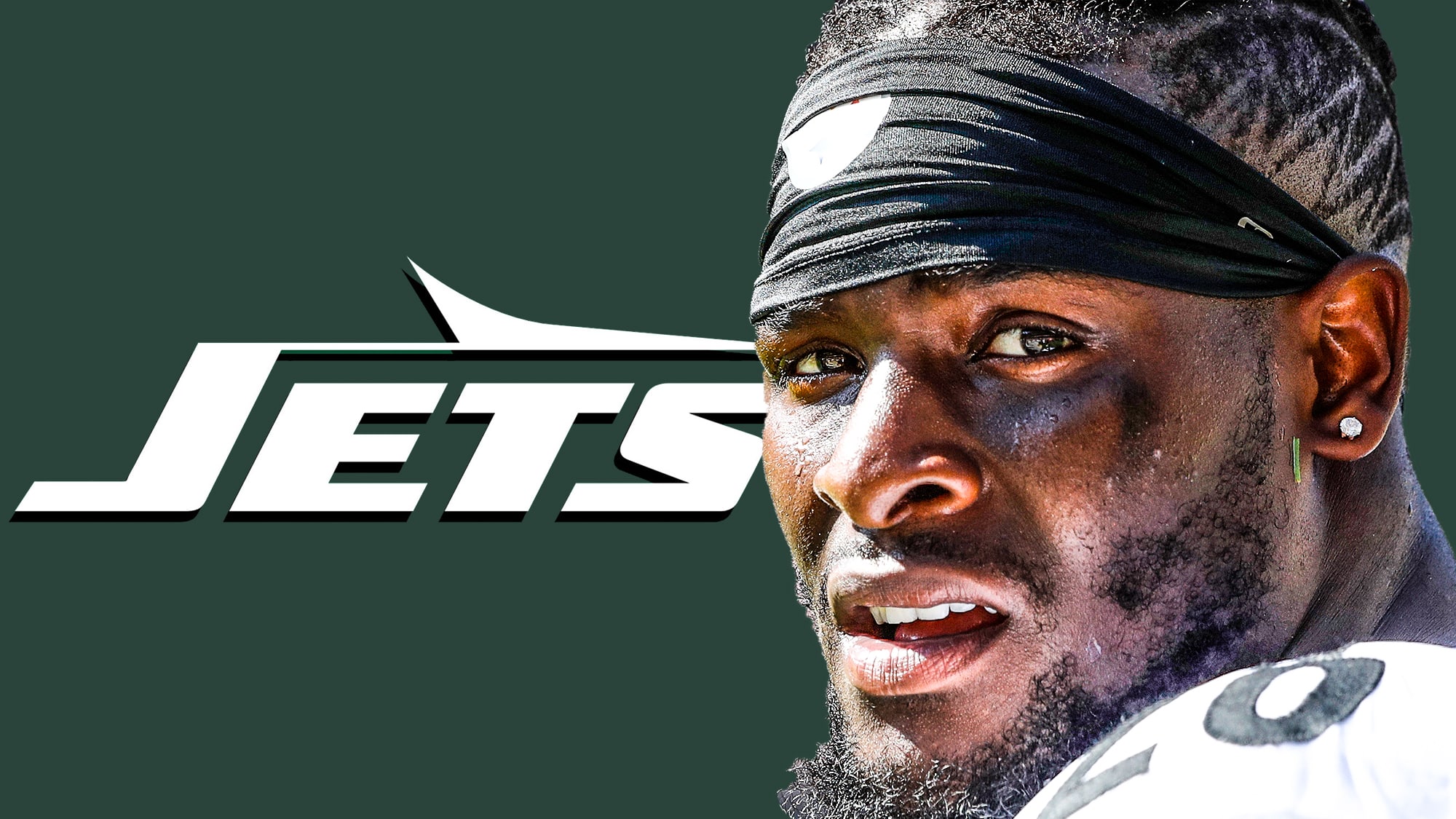 Failures of the Top 2 Paid RBs
If the Jets successfully corralled Le'Veon Bell this spring, he'd become one of the top two paid backs in the league (along with Todd Gurley). Gurley, the beast that he is to go along with tremendous talent around him, is an example of a positive high-priced back matching team success.
The problem is his example is few and far between.
If Bell was so valuable, how in the world are the Pittsburgh Steelers 6-2-1 and not missing a beat with little-paid James Conner? Here are the top two paid backs and each's team success for each of the last seven seasons:
2017

Le'Veon Bell, $12.1M, Steelers: 13-3, loss in Divisional Round
LeSean McCoy, $10.3M Bills: 9-7, loss in Wild Card Round

2016

Adrian Peterson, $12M, Vikings: 8-8
Jonathan Stewart, $9.5M, Panthers: 6-10

2015

Adrian Peterson, $15.4M, Vikings: 11-5, loss in Wild Card Round
Matt Forte, $9.2M, Bears: 6-10

2014

Adrian Peterson, $14.4M, Vikings: 7-9
LeSean McCoy, $9.7M, Eagles: 10-6

2013

Adrian Peterson, $13.9M, Vikings: 5-10-1
Chris Johnson, $12M, Titans: 7-9

2012

Adrian Peterson, $12.7M, Vikings: 10-6, loss in Wild Card Round
Chris Johnson, $11.3M, Titans: 6-10

2011

Adrian Peterson, $12.9M, Vikings: 3-13
Darren McFadden, $10.8M, Raiders: 8-8
So, seven years and 14 different teams that make up for the squads who employed one of the top two paid running backs in the league is our template. The result is more of the same concerning the overvalued position.
Only four times in those 14 instances does the team actually make the playoffs. Those odds are even worse than the normal 12 teams of a possible 32 making the tournament. So, in essence, possessing one of the two top-paid backs decreases one's chances of making it to January.
Final Thoughts
There's no conspiracy here. There's no motive. There's no slight agenda. All that's laid out in front of us (and, most importantly, Mike Maccagnan), are real-life numbers and recent history that suggest signing a big-money back is bad for business.
Well, let's rephrase that, for "business" to some organizations is completely different from the term "winning." Bell may be great for business. He'll be awful for championship seeking.
It's not rocket science, folks. Offensive lines are what win football games in this league after employing that stud quarterback. Until Mike Maccagnan figures this out and ignores the tantalizing idea of Le'Veon Bell, these New York Jets are going nowhere.