Mike Maccagnan and the New York Jets entertaining the idea of Le'Veon Bell would bring more of the same flaky football we've witnessed.

Four straight losses. A lowly, disheartening record of 3-7. Earth has shifted its usual course of standards for one such fanbase is wallowing in its despair.
New York Jets fans are back to comfortability—hopeless comfortability.
Now that the despair topic is out of the way, it's time to get on to the rougher scenario at hand: the actual act of fending off desperation.
It's that disheartening feeling that leads to desperate moves suited to fit an improper rebuild. It's a cycle, something that's graced the organization that calls Florham Park, New Jersey time and again far too often.
It's why the name Le'Veon Bell continues to be uttered.
Bell, who'll be 27 by the time free agency hits, is, no doubt, a player. He's one of the niftier, nastier backs in the league. And despite missing an entire season with an unconscionable holdout this season, he'll no doubt be back to star status.
One of the latest pro-Bell ideas comes from Manish Mehta of the New York Daily News. Not only does the man who helped boot Doug Marrone out before it happened love the Le'Veon idea, but he also suggests the Jets should overpay for his services (if negotiations took both sides there).
It makes for a terrific headline. It fulfills despair mode. It also shows us who knows his or her football team-building.
Stud or not, he's just not right for the New York Jets.
This is exactly where we separate the men from the boys. Which column does Mike Maccagnan fall under?
Thus far, he's fit right in with the "boys" pertaining to NFL team-building. Bell (or the likes of Bell at the running back position) isn't what they need. He's the cherry on top of a solid foundation. He's that extra luxury piece when attempting to finish that perfect depth chart puzzle.
In this situation, the Jets are back to square one. Why? Because the trenches have been irresponsibly ignored.
I, personally, have been screaming about this issue for the longest time. While It's true I believe the current roster isn't as bad as its 3-7 would indicate, it's been built in such an incorrect fashion that Mikey Mac has been dubbed public enemy No. 1 amongst the football gods.
You build from the trenches out. It's football 101. Without a solid offensive line, that young quarterback won't have a chance. Without a solid five-man run blocking unit, that free agent running back won't flourish. We're currently witnessing it, again, in 2018.
Do we actually believe Sam Darnold is this bad? We witness on a weekly basis—he's running for his life. The only reason the Jets rank near the middle-of-the-pack with 24 sacks relented is due to the fact their rookie QB does great awareness work in and out of the pocket.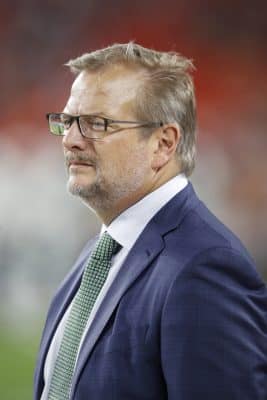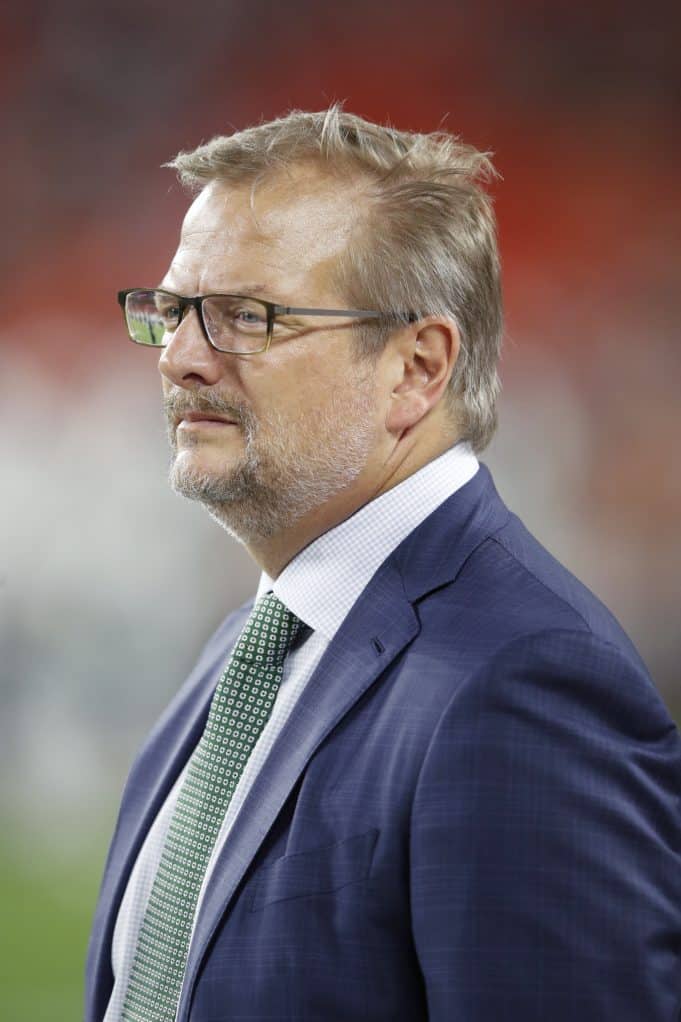 On the ground, the O-line should be better with a Rick Dennison zone scheme that was supposed to "fit" the veteran group. Instead, the team ranks 21st in the league with a 4.1 yards-per-carry mark (despite rushing the ball the 14th most times in the land). Worse yet, when their brilliant 323-yard ground game against the Denver Broncos is taking out of the equation, the Jets rushing attack moves to dead last with a porous 3.2 YPC.
We can bring in Joe Montana, Emmitt Smith and Steve Largent—the offense would still struggle behind such a five-man unit.
But what about signing Le'Veon Bell while also improving the offensive line?
Sure, that could work, in theory. Let's just make sure we're all on the same page in thinking about who we're dealing with here. Mr. Mike Maccagnan is a man who seemingly loves shiny toys. He'll sign a Terrelle Pryor or Trumaine Johnson or Darrelle Revis or even trade for a Brandon Marshall when creativity is needed.
Where's the urgency when the O-line is the topic?
Kelvin Beachum? Ryan Clady? Come on now, Mac. Those are plug-and-play options, making us all receive the impression that you don't believe top-notch talent is necessary at the position.
If you truly did believe great talent is needed upfront, why have only two offensive linemen been drafted under your direction? A mere two offensive lineman (Jarvis Harrison in the fifth round in 2015 and Brandon Shell in the fifth round in 2016) account for the only kids of a total 28 draft selections under Maccagnan's watch. That's four years, folks. That's a grand total of zero choices over the last two years.
This isn't the QB spot that sees one selection change everything. This is nearly half of the offense (five-of-seven players) finding itself completely neglected where it matters most (the bloodline of the depth chart, the NFL Draft).
Why discuss Le'Veon Bell? Simply due to the idea the Jets have a ton of money to spend?
With over $100 million in cap space (again), Jets onlookers have had enough. Maccagnan didn't spend it last offseason. Instead, he decided to take a flexible approach. In theory, this is great. It's terrific … as long as the team is improving.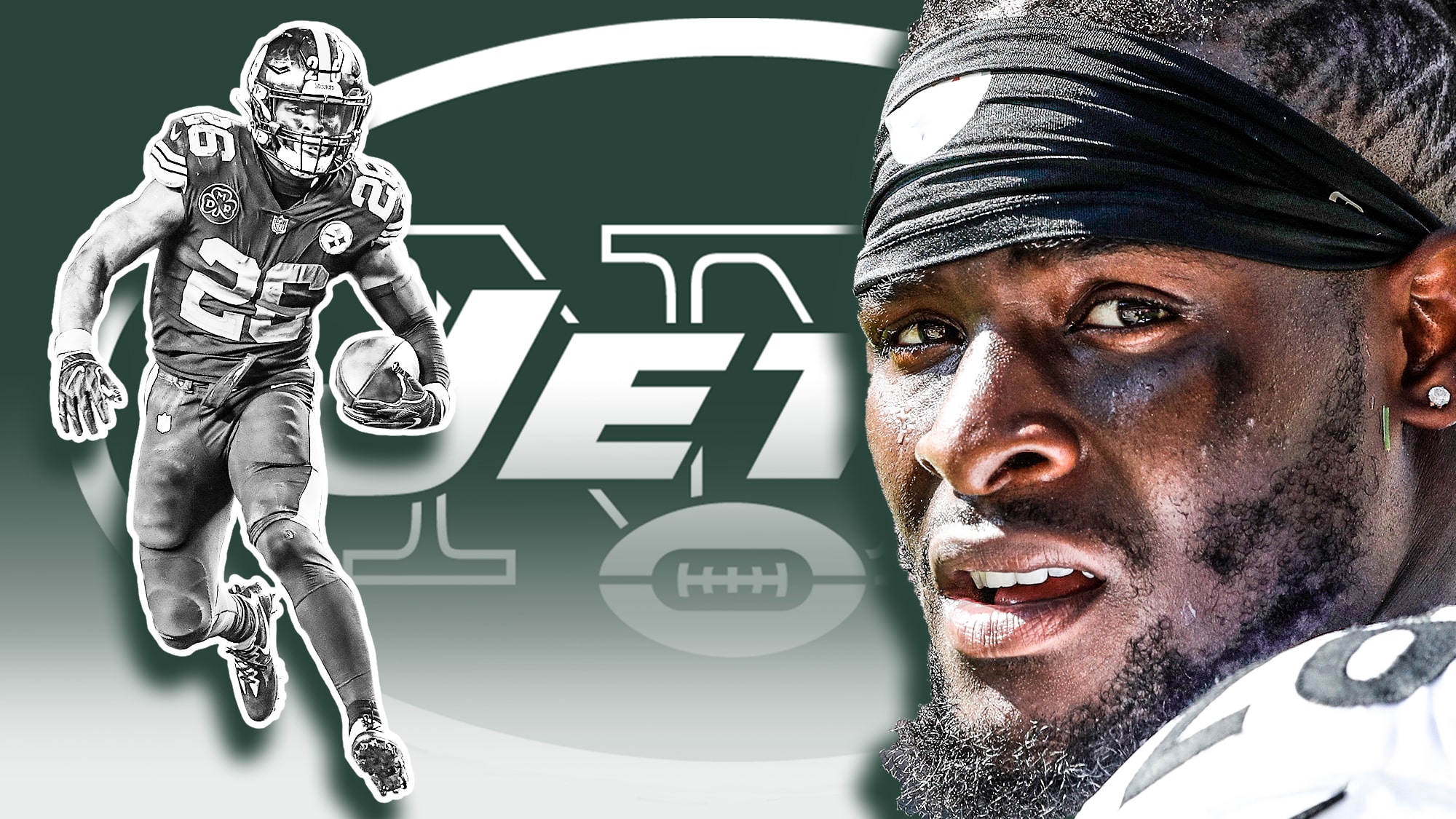 The infamous "rebuild" strategy Jets ownership placed on the fanbase two years ago worked like a charm. Woody Johnson echoed core values and youth as his new talking point (after the new GM's aggressive rebuild failed). Just two years later, we find ourselves in the very same situation, though the approach was very different.
Why? Young or old, teams don't work unless the trenches are straightened out first. This Jets roster isn't that far off at all. A serviceable O-line and one premier pass rusher lift the likes of literally everybody on the team. Jamal Adams would move from a great player to amazing. Robby Anderson would move from a home run hitter to a guy who receives double the targets. Sam Darnold would actually have a chance to scan the field and move through his progressions instead of running for his life.
Look around the league. Go ahead and look at Todd Gurley. You think Gurley is doing it without an O-line? His first two seasons with a much lesser O-line hasn't quite matched his recent couple. Go ahead and look at Ezekiel Elliott. What, has he suddenly dropped off talent-wise or could it be his O-line's taken a serious hit? The stellar Jacksonville Jaguars O-line gets banged up and suddenly that No. 1 unit from a season ago can't run the ball for three yards (with or without Leonard Fournette).
How in the world did the Philadelphia Eagles win the Super Bowl without a stud-like back? Or the New England Patriots all these years? Or the New York Giants, for that matter?
Get the idea yet?
It's not about phony rebuilds. It's not about youth. And it's certainly not about desperation during this familiar time in Jets world that'd bring calls for a veteran who plays the most devalued position in sports.
It's about building this football team the correct way.
It's about Mike Maccagnan or the next New York Jets general manager understanding that nothing else matters on offense until this offensive line is buttoned up (and on defense until the edge situation improves).
If they go after Le'Veon Bell, that'll simply mean they've wasted valuable money on more critical positions needing the most attention. More importantly, it'll mean the organization's football-building philosophy is still askew and that there's no hope for the future with this current regime.