The AL Rookie of the Year should go to Angels two-way star Shohei Ohtani, but a twist of fate makes New York Yankees 3B Miguel Andujar a contender.
Call it luck or Schadenfreude, but New York Yankees sensation Miguel Andujar went from backup to potential AL Rookie of the Year thanks in large part to his competition, including Shohei Ohtani, falling prey to injury.
I'm not saying Andujar has a voodoo doll, but it's probably a good idea to stay on his good side.
First, it was Brandon Drury, the Yankees' third baseman to start the season, who was struck with a curious case of migraines that sidelined him for weeks. By the time he got back, Andujar was permanently affixed to third base, hitting double after double.
The next person in Andujar's path to greatness was Ohtani. Swinging a hot bat and pitching to a 3.31 ERA with 10.97 Ks per nine innings, Ohtani was justifying his reputation as the Japanese Babe Ruth and quickly becoming a lock to win Rookie of the Year.
But then an elbow injury knocked Ohtani out. Andujar didn't stick the pin in the voodoo doll hard enough for Ohtani, though, because the pitcher/DH has returned and put on an offensive show down the stretch.
Now the award depends on how the voters weigh Ohtani's projected offensive output and pitching element against Andujar's yearlong production.
Ohtani has played better—when he's played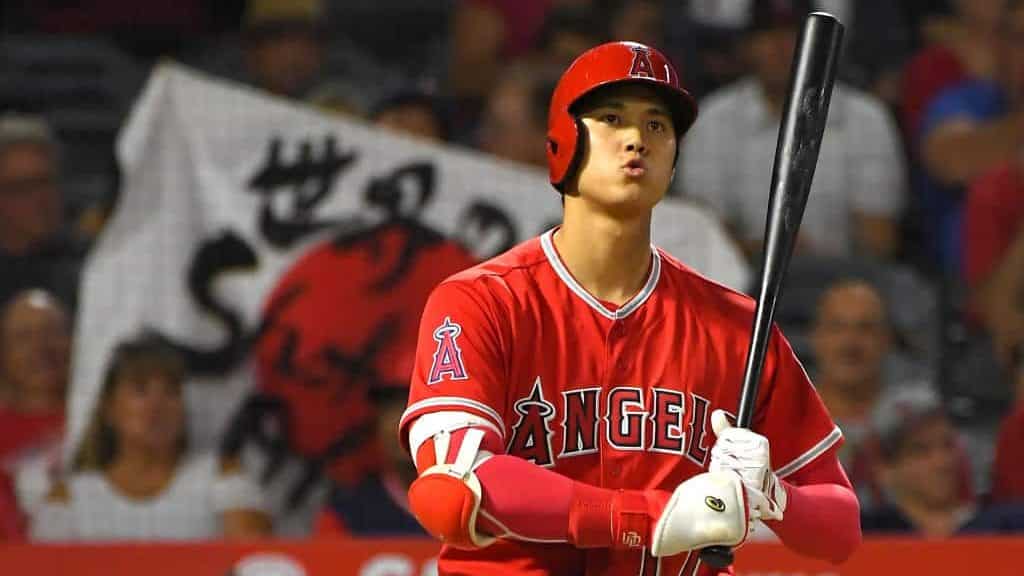 Ohtani has been objectively better than Andujar when he's played. You don't have to dig too deep into the numbers to see how that's true:
Andujar: 21.7 AB/HR, 6.4 AB/RBI, .854 OPS, 2.2 WAR
Ohtani: 15.1 AB/HR, 5.5 AB/RBI, .923 OPS, 3.8 WAR
The above home run and RBI averages put Ohtani's projections at ridiculous levels for a rookie Over the same amount of at-bats as Andujar has so far this season (543), Ohtani's projected output would include 36 home runs and 99 RBIs, similar to the numbers Cody Bellinger used to win the National League Rookie of the Year award in 2017.
Add to that his ace-worthy pitching prowess, and Ohtani is doing things that haven't been done since Babe Ruth did them nearly 100 years ago.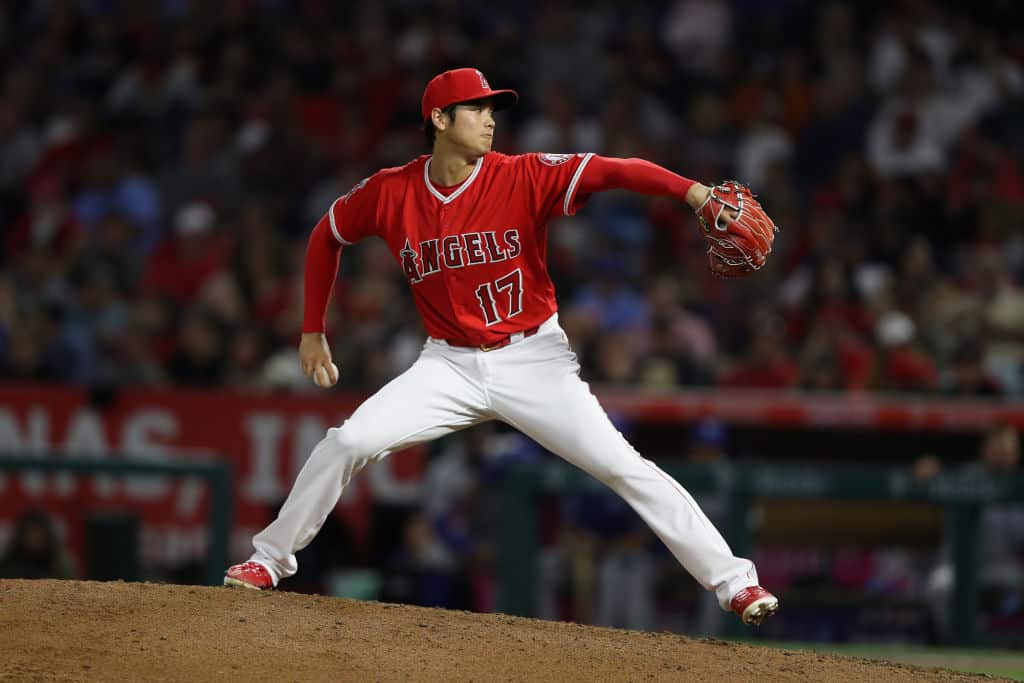 Ohtani is a shiny new sensational toy for the media, and it's going to be hard for the voters to ignore that.
Andujar has actually produced more
When it comes to projected numbers, there's no contest. The Yankees' young third baseman really only has a serious advantage over Ohtani when it comes to strikeouts and batting average.
The Angel's star import has struck out in 29 percent of his plate appearances, while Andujar has only struck out in just 16 percent of his. Also, Andujar sports a batting average 17 points higher than Ohtani's.
However, Andujar has accumulated much more actual production than Ohtani. He has accounted for 163 runs (85 driven in, 78 scored). Ohtani's limited playing time has held him to only 109 runs produced (55 driven in, 54 scored).
Another aspect worth considering is that Andujar, as an everyday third baseman, has to play all 9 innings of most games. Ohtani is a DH, and he didn't hit when he pitched.
That daily grind for Andujar makes his output all the more impressive, and it proves that he had a much greater impact on his team—which happens to be going to the playoffs and will end the year with close to 100 wins—than Ohtani had on the Angels.
Precedent favors Ohtani
To get an idea of how the ROY voters might be thinking, go back and look at the 2016 voting results. You'll see a similar situation to that of this year between Nomar Mazara's full-year stats and Tyler Naquin and Gary Sanchez's better stats in a fraction of the season.
Sanchez: 201 AB, 20 HR, 42 RBI, 1.032 OPS, 3.0 WAR
Naquin: 321 AB, 14 HR, 43 RBI, .886 OPS, 1.0 WAR
Mazara: 516 AB, 20 HR, 64 RBI, .739 OPS, 0.5 WAR
Mazara finished tied for fifth place in the voting, while Sanchez and Naquin finished second and third.
That situation shows the voters appreciating smaller samples of better numbers, especially when it comes to WAR.
That's a bad sign for Andujar, whose WAR is 1.6 lower than Ohtani's.
You have to go all the way back to 2010 to find a ROY winner with a WAR that much lower than the runner up's. Buster Posey edged out Jason Heyward with these numbers:
Posey: 406 AB, 18 HR, 67 RBI, .862 OPS, 3.9 WAR
Heyward: 520 AB, 18 HR, 72 RBI, .849 OPS, 6.4 WAR
Many voters that year probably looked at Posey's nearly identical home run and RBI numbers in 114 less at bats and gave him the nod.
That's another bad omen for Andujar.
Andujar deserves to win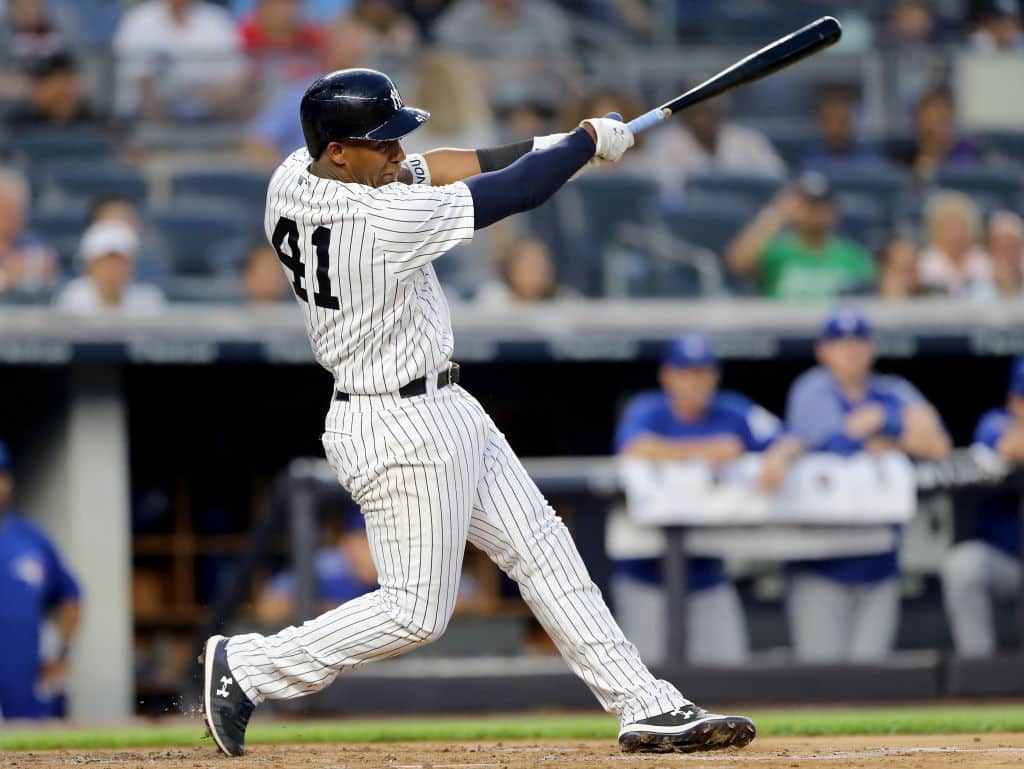 Despite his advanced analytics shortcomings and inability to pitch, Andujar's lead in actual production should be enough to get him the award.
After all, just because Ohtani's numbers look like he could have tried for an unheard of a 20-win/20-homer season, that's no guarantee he would have kept up the pace. Give the league more time to adjust to him, account for likely cold streaks, and maybe Ohtani's production turns out much different.
Another factor that works in Andujar's favor is that Ohtani has much more top-level baseball experience, so his performance isn't as surprising.
Ohtani had five seasons at the top level of the Japanese league—the best league in the world other than the MLB—before coming over to the US. Andujar had just 250 at-bats at AAA before tearing it up in the Majors this year.
There is a strong case to make for either rookie, so get ready for heated debates on all your favorite sports shows leading up to and following the announcement of the winner.