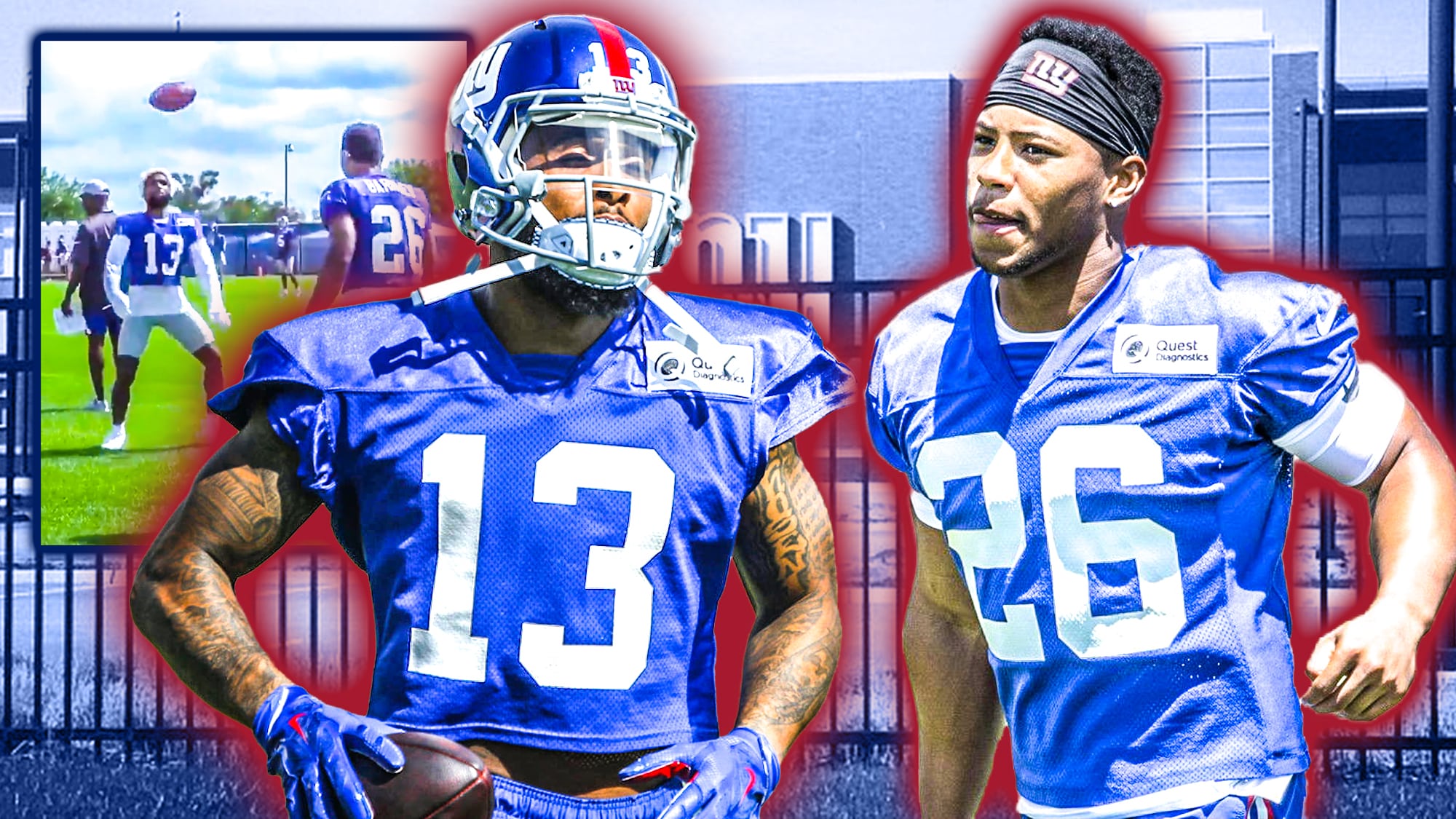 New York Giants stars Odell Beckham Jr. and Saquon Barkley kicked a football like they were playing soccer with no issue.
It's already been established that New York Giants wide receiver Odell Beckham Jr. is a very strong athlete, even outside of football. He has shown the ability to crank home runs during batting practice and can throw down a mean dunk.
Beckham is a talented soccer player as well, and he told Conor Orr of NJ.com several years ago that he was asked to join the U.S. National Team program at age 14. He showed his juggling skills with teammate Saquon Barkley at a training camp practice.
Friendship goals. #GiantsCamp@OBJ_3 @saquon pic.twitter.com/ZX2FOJHAPx

— New York Giants (@Giants) August 3, 2018
It's no surprise that Beckham Jr. has serious soccer skills, but to do that with a football?
Come on. That takes incredible hand … err … foot-eye coordination to pull that off. To then be able to pass the ball back and forth with a teammate is even more incredible.
Credit to Barkley as well, as he was able to keep up with Beckham in their game, keeping the ball up as well. While Barkley was not (that we know of) invited to play soccer with the US National Program, he does need to have good footwork playing running back.
In addition to his newly-revealed soccer skills, Barkley is a physical freak. His intense workouts are the reason that he is able to move as fast as he does while weighing 234 pounds.
It's also the reason Dave Gettleman was so excited to grab Barkley second overall and pair him with Beckham Jr. in a Giants offense that looks very dangerous to opposing teams. An offense with these two is almost impossible to stop.
The two appear to be clicking and enjoying being around each other early in camp. That can only mean good things for the Giants, and bad things for defenses.
Follow Billy on TWITTER