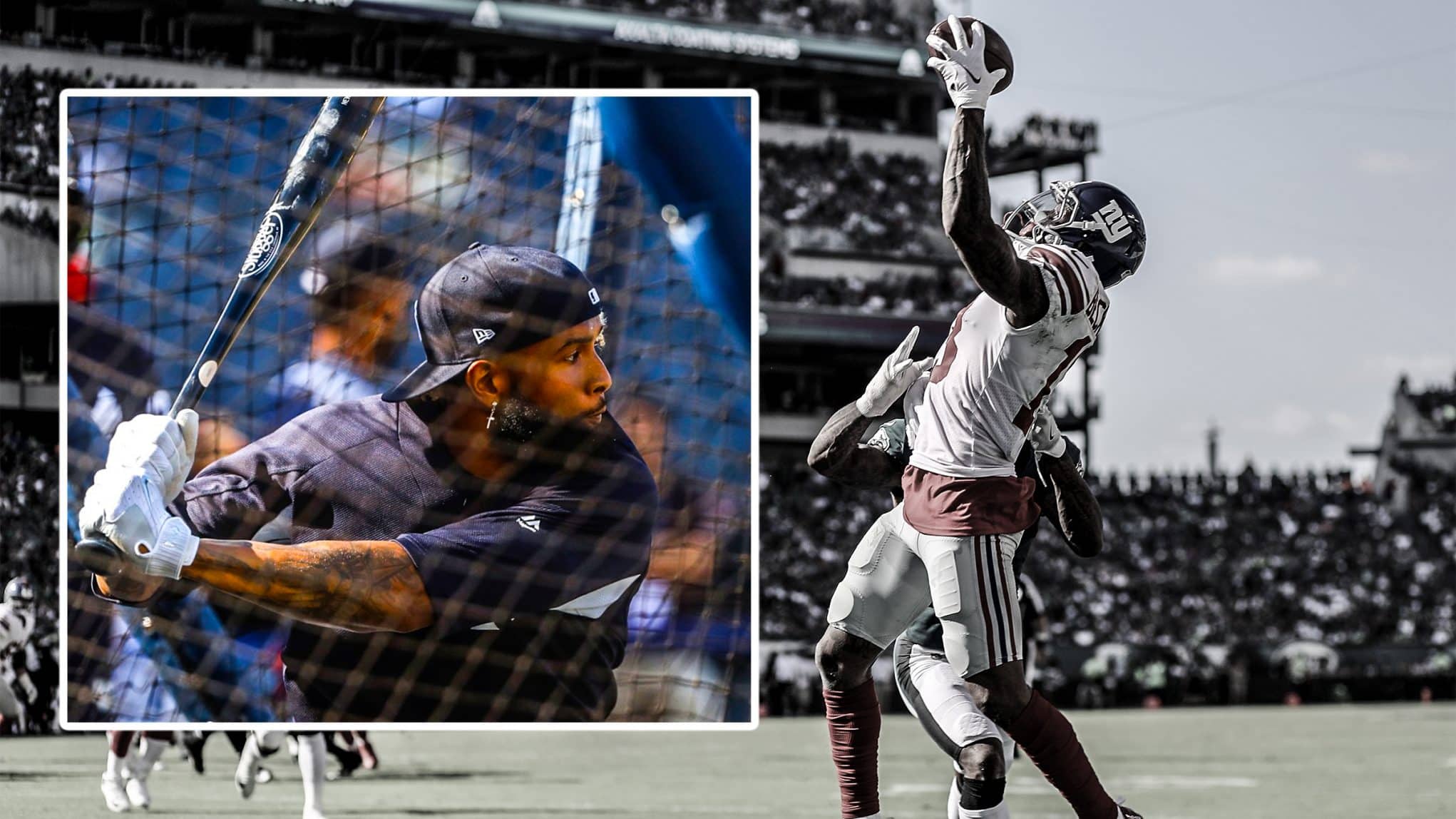 New York Giants WR Odell Beckham Jr. continued his wide summer of sports with a Friday visit to The Bronx, showing Judge-like power before the New York Yankees-Boston Red Sox game.
With Gary Sanchez injured, the New York Yankees might need an experienced catcher to help ease the workload on Austin Romine.
One took the plate on Friday night.
Prior to the Yankees' highly anticipated showdown with the Boston Red Sox, Beckham took batting practice with the Yankees and looked just as locked in at the plate as he does on the line of scrimmage.
The receiver took five pitches, and almost every one landed deep in left field. On the last, Beckham joined in the home run epidemic that has taken over the Bronx, leaving the batter's box after he launched a pitch into the bleachers, over the Stadium's auxiliary scoreboard.
Odell Beckham Jr. goes YARD ? pic.twitter.com/LY4MgcA3JJ

— YES Network (@YESNetwork) June 29, 2018
Beckham stayed behind after he was done to shoot some photos with two other guys known for home runs and plays in the field: star outfielders Aaron Judge and Giancarlo Stanton.
His pregame visit set the stage for the opening of a crucial three-game set in against the rival Boston Red Sox.
Odell Beckham Jr. in the house for tonight's Yankees-Red Sox opener! pic.twitter.com/LWs4zWLt4n

— YES Network (@YESNetwork) June 29, 2018
OBJ went yard in batting practice at Yankee Stadium ? pic.twitter.com/miyFOCafiy

— SNF on NBC (@SNFonNBC) June 29, 2018
This is just the latest of Beckham's non-football offseason activities that should get the New York sports area pumped for September.
Last weekend, for example, Beckham did anything but rest on Sunday, putting on an impromptu Knicks/Nets show as he showcased his dunking skills.
Previously, Beckham took the plate for another American League East squad, donning a Tampa Bay jersey when the Rays visited Anaheim in May.
Follow Geoff Magliocchetti on TWITTER