The New York Giants defense will have a new look in 2018 as for the first time in over two decades, they'll play a 3-4 under new defensive coordinator James Bettcher.
For the first time in over two decades, the New York Giants will play a 3-4 defense under new defensive coordinator James Bettcher.
Giants fans who are 35 and over will remember how dominant the Giants front seven was from the mid-80s to 1990 with Lawrence Taylor, Harry Carson, Carl Banks, Pepper Johnson, Leonard Marshall, Gary Reasons and Erik Howard. With the exception of Carson, each player was part of both Super Bowl teams (1986, 1990 seasons).
Of course, no comparison can be made between this Giants front seven to those Super Bowl teams, but witnessing the Giants move back to a 3-4 defense will evoke some great memories for Giants fans.
Bettcher has an aggressive approach to defense the 3-4 is designed to make it harder for offenses to identify where the blitz is coming from. The Giants defense will be creative and exciting in 2018.
Here's a look at what the Giants front seven could look like this season heading into mandatory minicamp next week: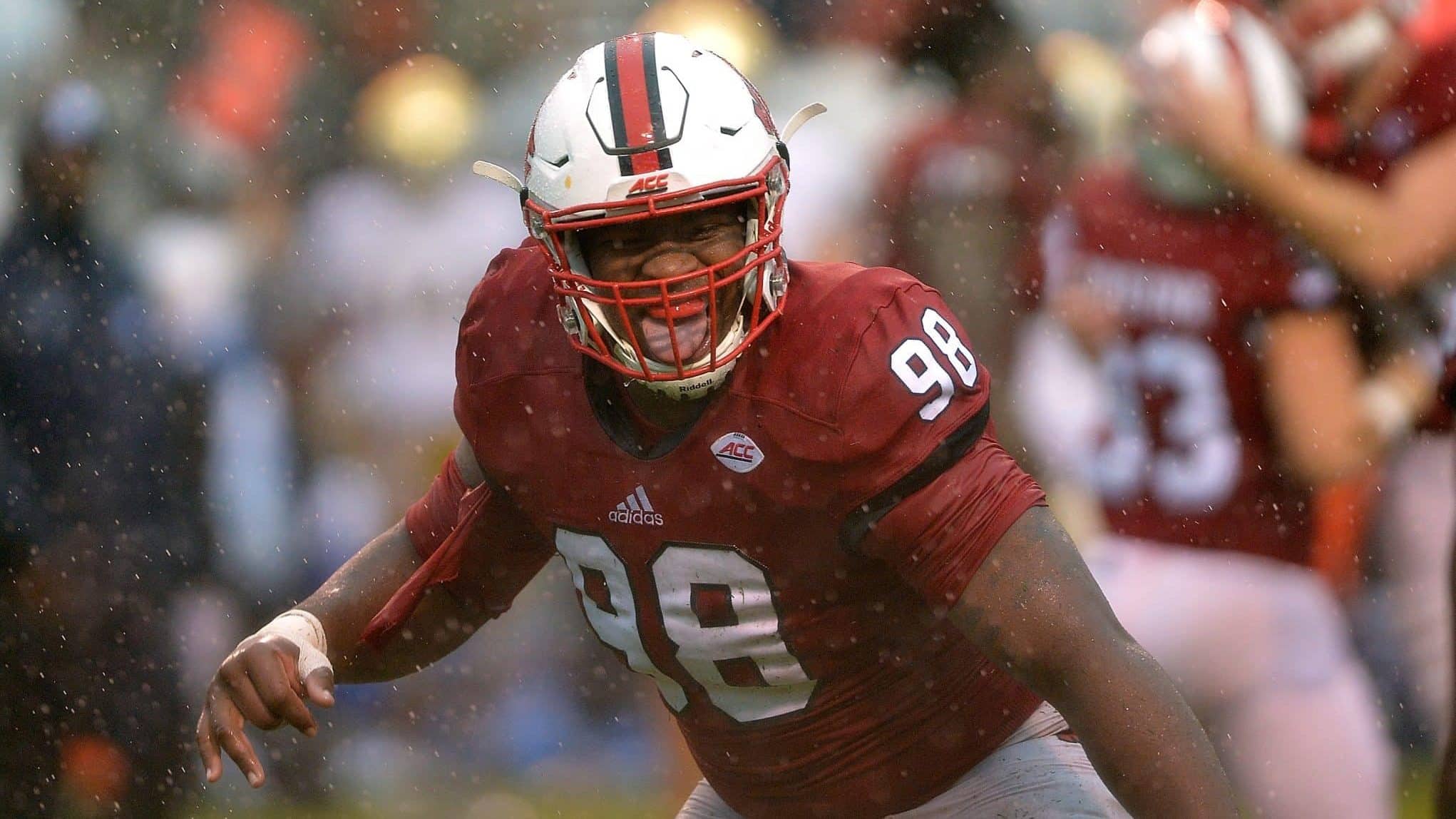 LE: B.J. Hill– One of the Giants two third-round draft picks (69th overall) has played with the first team defense during OTAs and has impressed coaches. The 6-foot-3, 311-pound Hill has the ideal size and physicality that you want from a defensive end in a 3-4 scheme.
He has the potential of making the All-Rookie Defensive team.
NT: Damon Harrison– Since coming to the Giants in 2016, Harrison has been the Giants best defensive lineman. He's recorded 106 tackles, four sacks and was named First Team All-Pro in 2016. He felt snubbed when not named to the NFL's Top 100 Players which will give him extra motivation heading into the season.
RE: Dalvin Tomlinson– Last season as a rookie while playing defensive tackle, Tomlinson recorded 50 tackles and was given the highest grade for a rookie interior lineman by Pro Football Focus.
The highest graded rookie interior defenders from the 2017 season! pic.twitter.com/Pe67EoiqVH

— Pro Football Focus (@PFF) February 14, 2018
Now he'll play defensive end, just as he did when he was at Alabama. He even mentioned that Bettcher's scheme is similar to the scheme he played in at Alabama.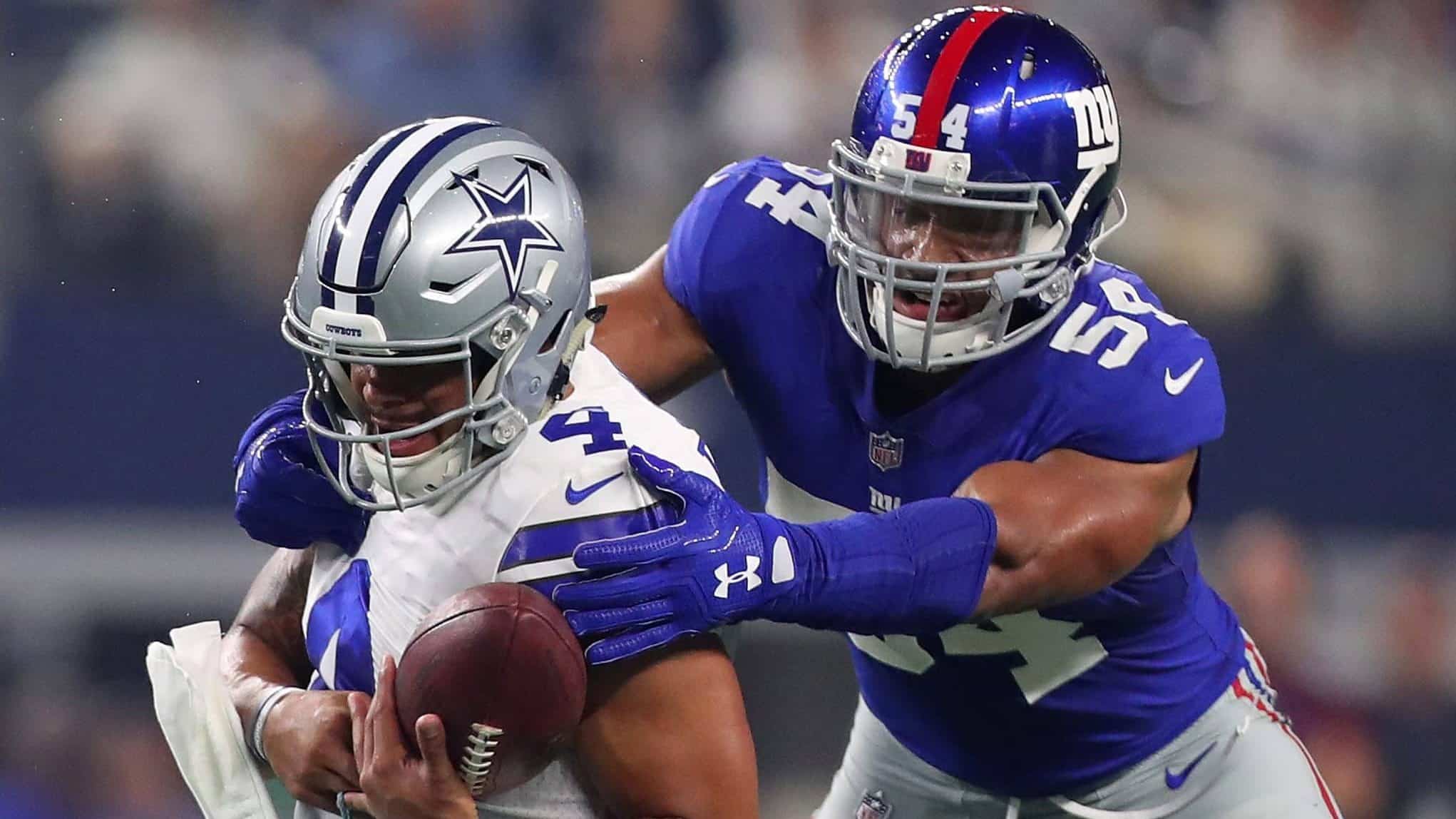 ROLB: Olivier Vernon– Vernon has been solid against the run since coming to the Giants in 2016, but has underachieved as far as getting to opposing quarterbacks. In his 28 games as a Giant, he has just 15.5 sacks.
There are questions on whether he has the speed and athleticism to make the transition from 4-3 defensive end to a 3-4 outside linebacker. But under Bettcher's aggressive blitz scheme, it should help free up Vernon and put him in favorable matchups to take down quarterbacks.
ILB: Alec Ogletree– One of the biggest moves general manager Dave Gettleman made this offseason was trading for the fast and athletic Ogletree. In his five years with the Ram,s he appeared in 67 games and amassed 501 tackles, six interceptions and five and a half sacks, and was voted second team All-Pro in 2016.
The Giants haven't had a linebacker like him that can make plays sideline to sideline since Antonio Pierce.
ILB: B.J. Goodson- Goodson got off to a fast start in 2017 as he had 18 tackles in the Giants season opener against the Dallas Cowboys. Injuries limited him to appear in just six games over the final 15 games of the season.
He's been impressive during OTAs and even showcased a pick-six on Eli Manning in one of the practices. If he can stay healthy, the Giants defense can be a special this season.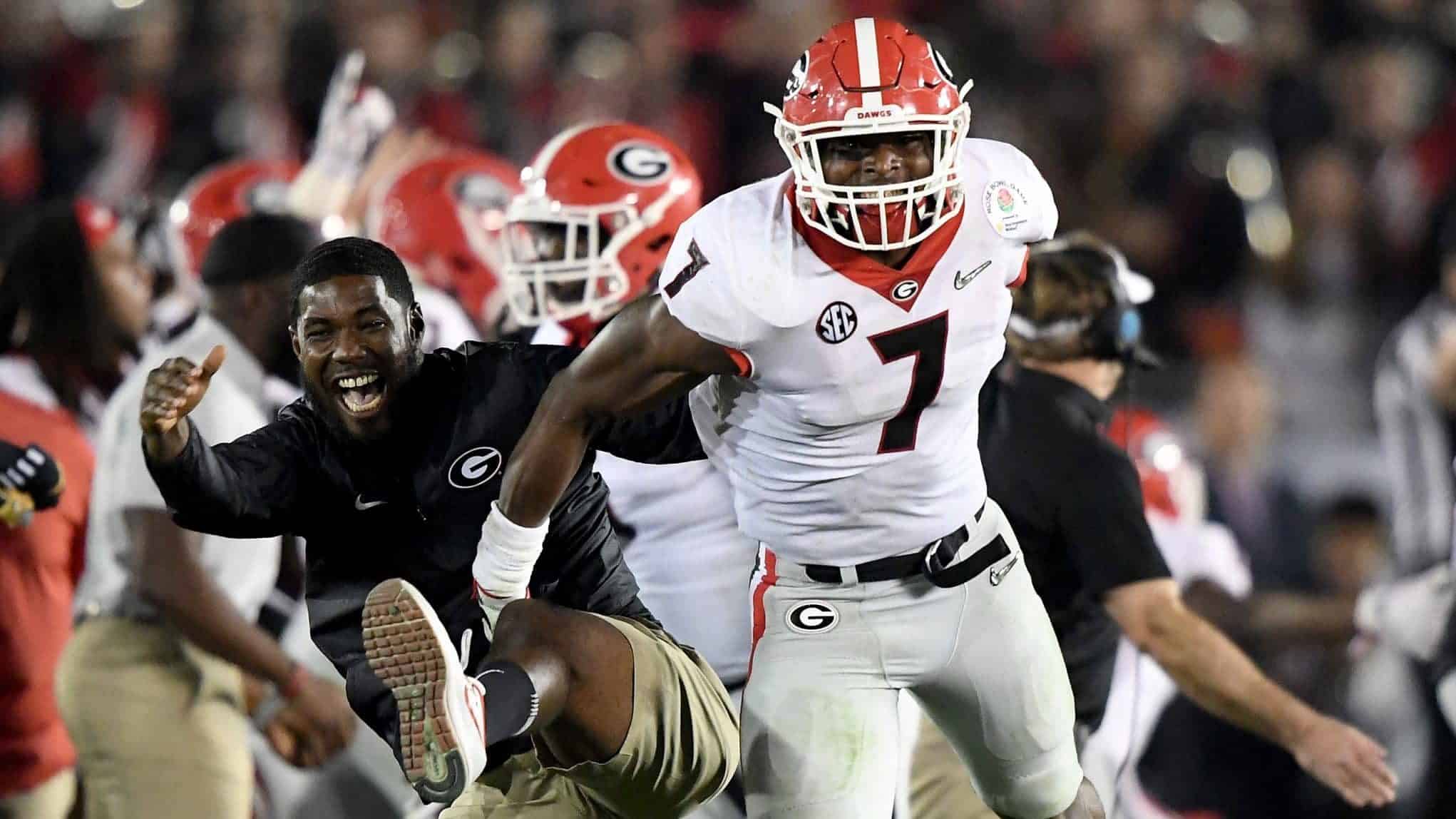 LOLB: Lorenzo Carter– The Giants other third-round draft pick (66th overall) is expected to make a huge impact as a rookie. The 6-foot-5, 250-pound Carter helped the Georgia Bulldogs reach the National Championship game last year and his dynamic playmaking on the outside is just what the Giants need in a 3-4 scheme.
Following one of the practices, Carter spoke about what he brings to the Giants.
"I feel I bring a lot of athleticism, versatility. I can do a lot of things out there, and just energy. I'm young, I have a lot of energy. I want to soak it all in, soak it in from the vets, soak it in from the coaches and just be a sponge."
Key reserve: Kareem Martin– Martin is familiar with Bettcher's scheme since their time together with the Arizona Cardinals. In his four seasons playing outside linebacker with the Cardinals, he's recorded 41 tackles 4.5 sacks and one interception.