It's Pro Football Hall of Fame wideout Cris Carter and many others who headline Bid Daddy Football Camp during the Summer of 2018.
It's one thing to go to a youth football camp to have some fun and get instruction on fundamentals, but to get that instruction from individuals who have reached the highest level of the sport is something special.
That's the experience that kids in grades one through eight will receive at the annual Big Daddy Youth Football Camp on Long Island later this month.
The camp takes place at New Hyde Park High School over three evenings from June 25 to 27 and features former and current NFL players and coaches as guest instructors. The camp was created in 2013 by Rich "Big Daddy" Salgado, the President of Coastal Advisors LLC Risk Management, a Life and Disability Insurance company with a client list that includes some of the biggest names from the NFL, MLB and NHL.
This year's event is shaping up to be the best in the camp's six-year history.
"I'm very excited because the camp is getting bigger and bigger," said Salgado. "There's a big excitement this year, especially at the high school."
The camp is run by Salgado's brother Jim who is a defensive assistant coach with the Buffalo Bills. They are both graduates of New Hyde Park High School and moved the camp to their alma mater last year after three years at the Mitchel Athletic Complex in Uniondale.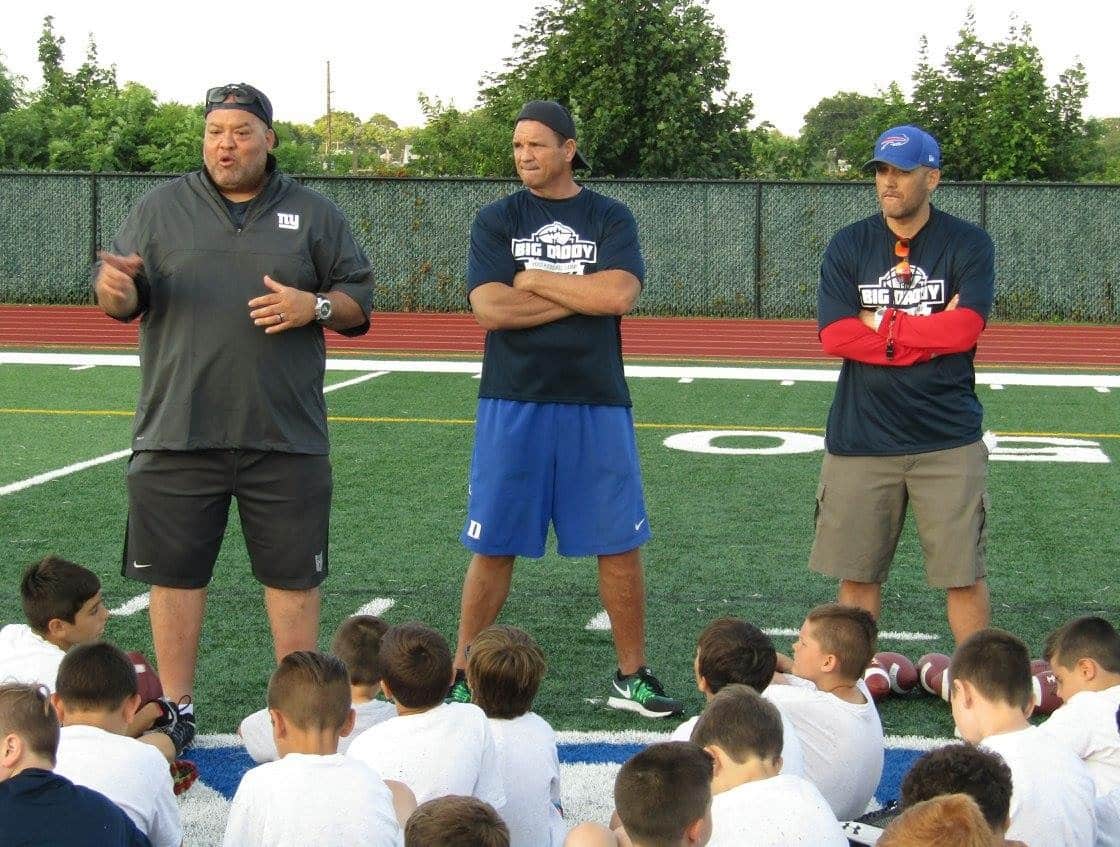 So far, this year's list of guest instructors include Pro Football Hall of Fame wide receiver Cris Carter, New England Patriots safety Devin McCourty, former Ravens running back Ray Rice, former Jets defensive end Marvin Washington, eleven-year NFL Veteran and Long Island native Brian Baldinger, former Giants offensive lineman Roman Oben, and former Jets safety Erik Coleman.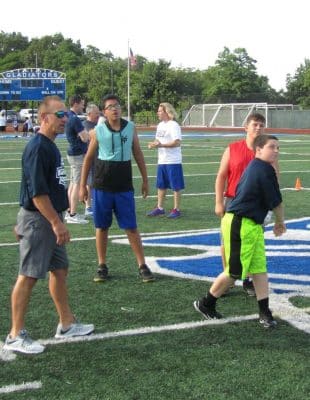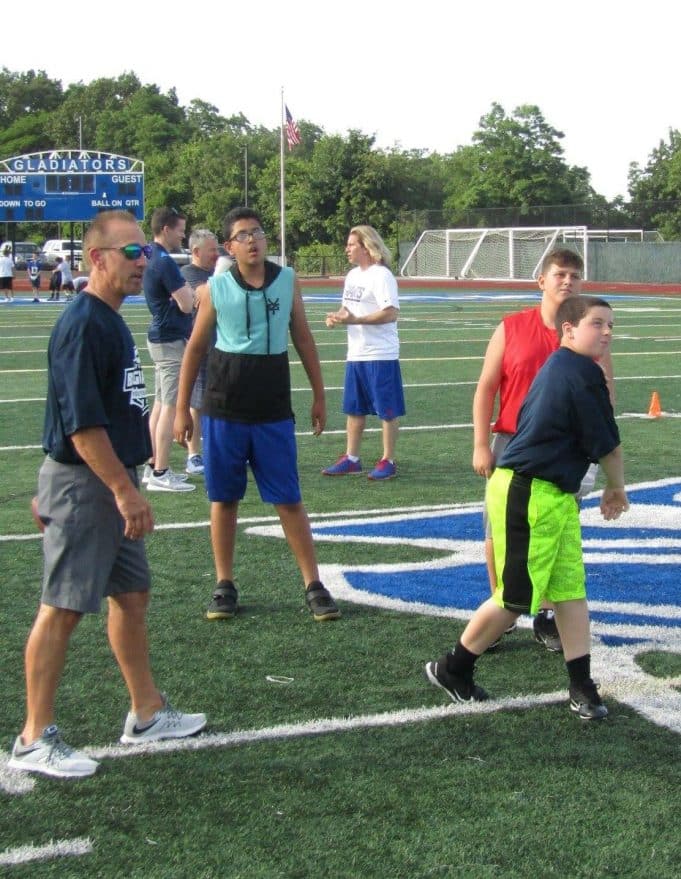 And there are more coaches and players that will be announced prior to the camp.
"It's great because when you have the relationships that I have where people see that you're sincere and you're giving back," said Salgado. "It's about kids. My brother Jimmy is at the highest level that you can be at being in the NFL and me being in my business for over twenty years working with athletes from all over the place. It's great that you can call on them and they'll return the favor."
Each night, the campers will take part in drills that will teach the fundamentals of football that can be applied to both tackle and flag and the kids will get to hear Coach Salgado and the guest instructors share their experiences in the game of football.
"We want to make sure that the campers play the game safely, correctly, and properly," said Salgado. "We give them every experience possible by coming to the camp."
The kids will get to learn from players and coaches that have reached the pinnacle of the sport include some who have played in the Super Bowl and some who have had the chance to lift the Vince Lombardi Trophy.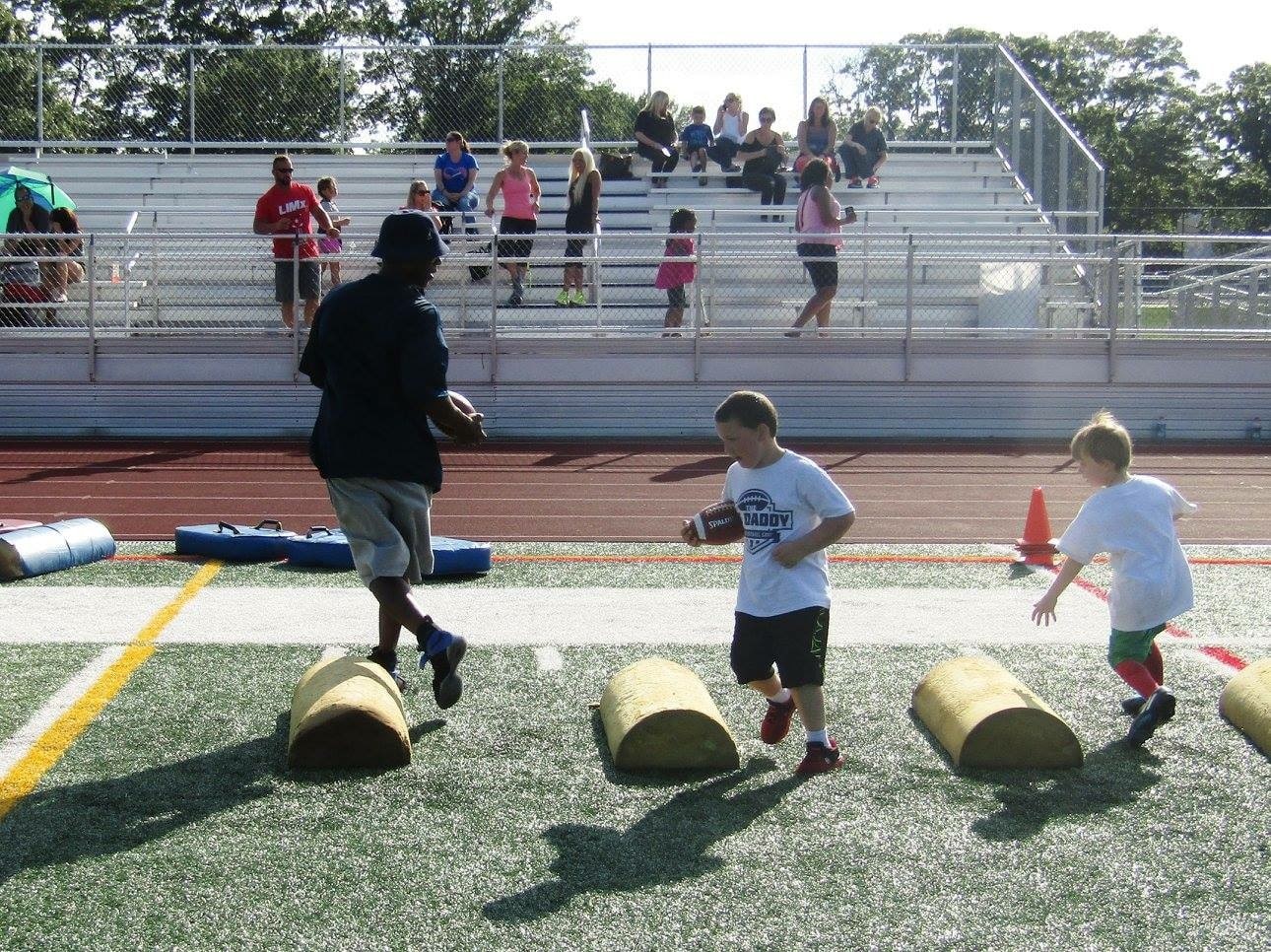 "The biggest thing that I've always wanted to do is give the campers an opportunity to get something that they can't get anywhere else," said Salgado. "I want the kids to get experience from people that have been at all levels of football. "Those are experiences that I don't think you find in too many places especially here on Long Island.
Arizona Iced Tea & Beverage Company will provide refreshments for the campers and the kids will be treated to a fabulous dinner after each session from Umberto's of New Hyde Park, Famous Dave's, and Ruby Divine Indian Dining, a new camp partner this year that will provide a vegetarian option.
"We make sure that the campers get fed and whatever is left over the parents get," said Salgado.
For three nights each June, youth football players on Long Island are able to have some fun learning about the game from those who have reached the top of the mountain in the sport. The Big Daddy Youth Football Camp gives these kids the opportunity to learn the proper fundamentals and to pick the brains of players and coaches that are more than happy to share their experiences.
To register your child for the camp, click here: Big Daddy Football.