Seven possible trade scenarios involving Odell Beckham Jr. that would be acceptable for the New York Giants if the wide receiver were to be let go.
Earlier this year in late March, a report that Odell Beckham Jr. was on the trading block came out. With teams such as the Rams and Browns showing interest, it became clear to New York Giants fans that the star wideouts time in New York could be finished. However, those reports were denied by the Giants. Time thus went on and it became certain OBJ would be in New York for at least one more year.
But, if the fifth year man out of LSU were to be traded, who would the Giants trade him for? It's evident they would need a top-tier player and at least a future first-round draft pick. But who would give that much away?
To answer those types of questions, here are seven possible trade scenarios involving Beckham that the Giants could undergo.
1. Beckham Jr. to the Detroit Lions for cornerback Darius Slay Jr. and a first-round pick.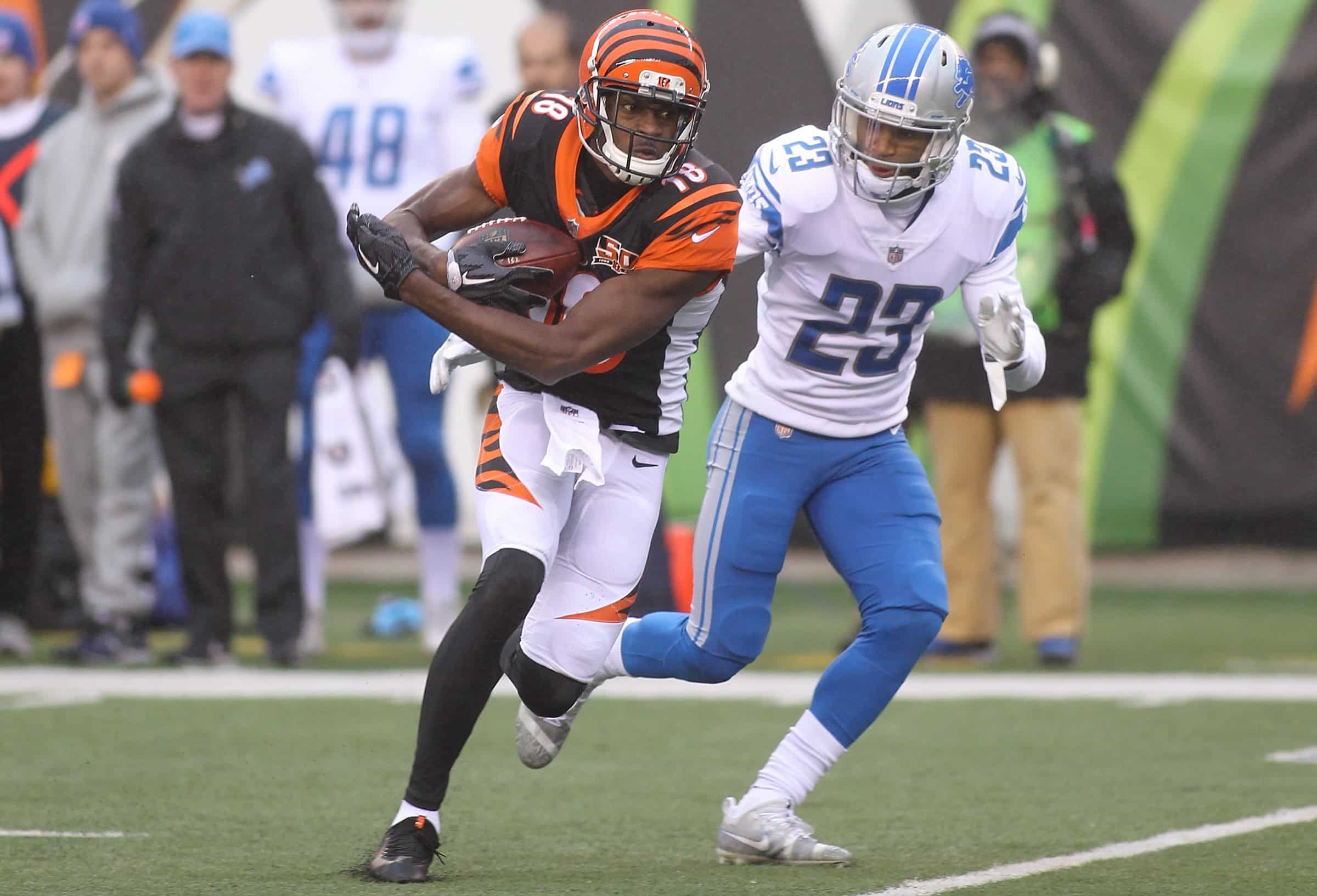 It's clear the Lions could very much use another wide receiver, especially a speed-oriented guy. Beckham and quarterback Matthew Stafford could develop into a great connection that would make for a dangerous air attack.
On the other side of the trade, the Giants would be getting a great cornerback that could play alongside Janoris Jenkins. Slay in 2017 had eight interceptions, 60 tackles, scored an 88.1 grade on Pro Football Focus, and was elected to the Pro Bowl.
This could fill a defensive void as well. Cornerback Dominique Rodgers-Cromartie was released this offseason, and there are still on-the-field and off-the-field troubles with cornerback Eli Apple.
2. Odell Beckham Jr. to the New Orleans Saints for defensive end Cam Jordan and a first-round pick.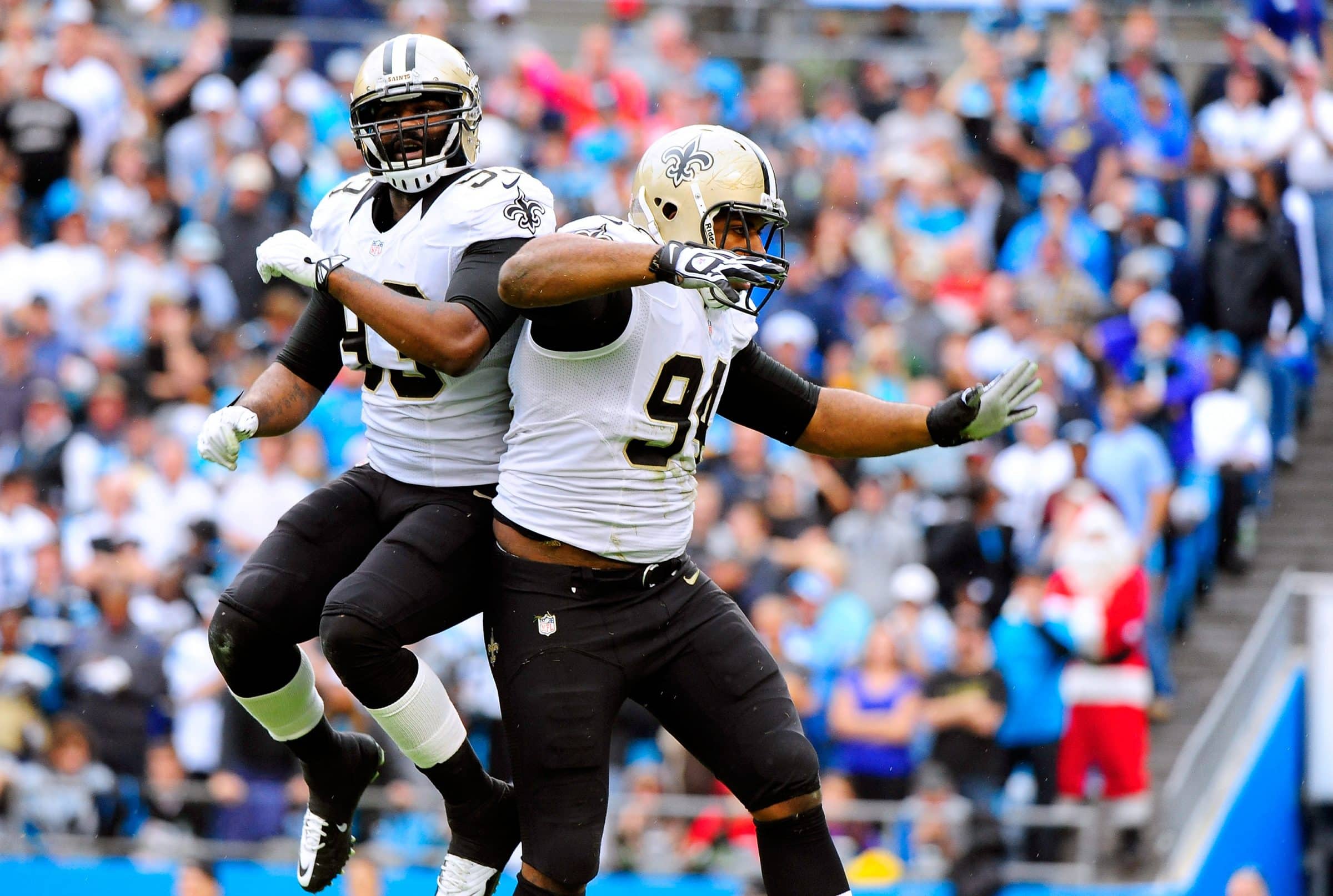 OBJ in this scenario could return home to Louisiana, where he grew up and played high school and college football.
Beckham thrived in the only game he played in the Super Dome as well. He posted a career-high three touchdowns in a loss to the Saints in 2015. The Saints could also use another big-play wide receiver. It would be a great asset for future hall of fame quarterback Drew Brees.
On the other hand, the Giants receive one of the best defensive linemen in the NFL to the play alongside Damon "Snacks" Harrison and Olivier Vernon in the new 3-4 defense.
Jordan posted fantastic numbers in 2017, as he racked up 13 sacks and 62 tackles, making the Pro Bowl. Jordan would also be a great replacement for Jason Pierre-Paul, who was traded earlier in the offseason to the Tampa Bay Buccaneers.
3. Odell Beckham Jr. to the Los Angeles Rams for defensive tackle Aaron Donald and a first-round pick.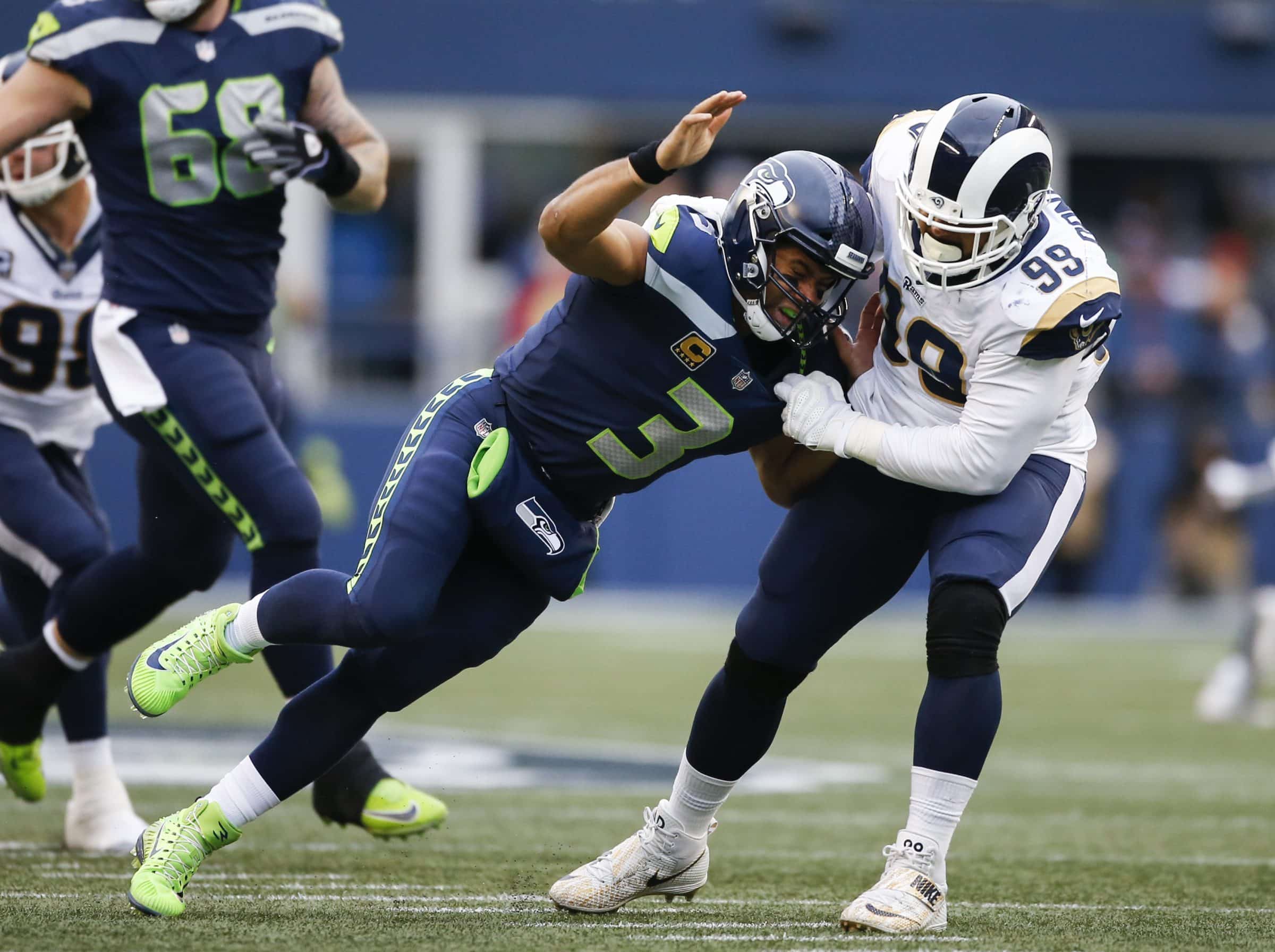 LA of course in the top two biggest media powerhouses in the country, along with New York. Therefore, OBJ could stay in the spotlight if he were to go to the Rams, and possibly work on a future career in film, especially if LeBron James were to sign with the Los Angeles Lakers this summer.
He would also be getting himself acquainted with a great, up-and-coming offense. OBJ would be playing alongside Brandin Cooks and Jared Goff, in an offensive set led by 2017 NFL Coach of the Year Sean McVay.
The Giants would be getting arguably the best interior lineman in the NFL out of the trade as well. Aaron Donald had a fantastic season in 2017. With 41 tackles, 11 sacks, 5 forced fumbles and a 99.7 PFF grade, Donald was selected to the Pro Bowl and was chosen as the AP NFL Defensive Player of the Year.
The 4th-year man would thus work alongside a defensive line unit that already has Damon Harrison and Olivier Vernon. This would make for a scary scene for many offensive lines.
4 Odell Beckham Jr. to the Arizona Cardinals for outside linebacker Chandler Jones and a first-round pick.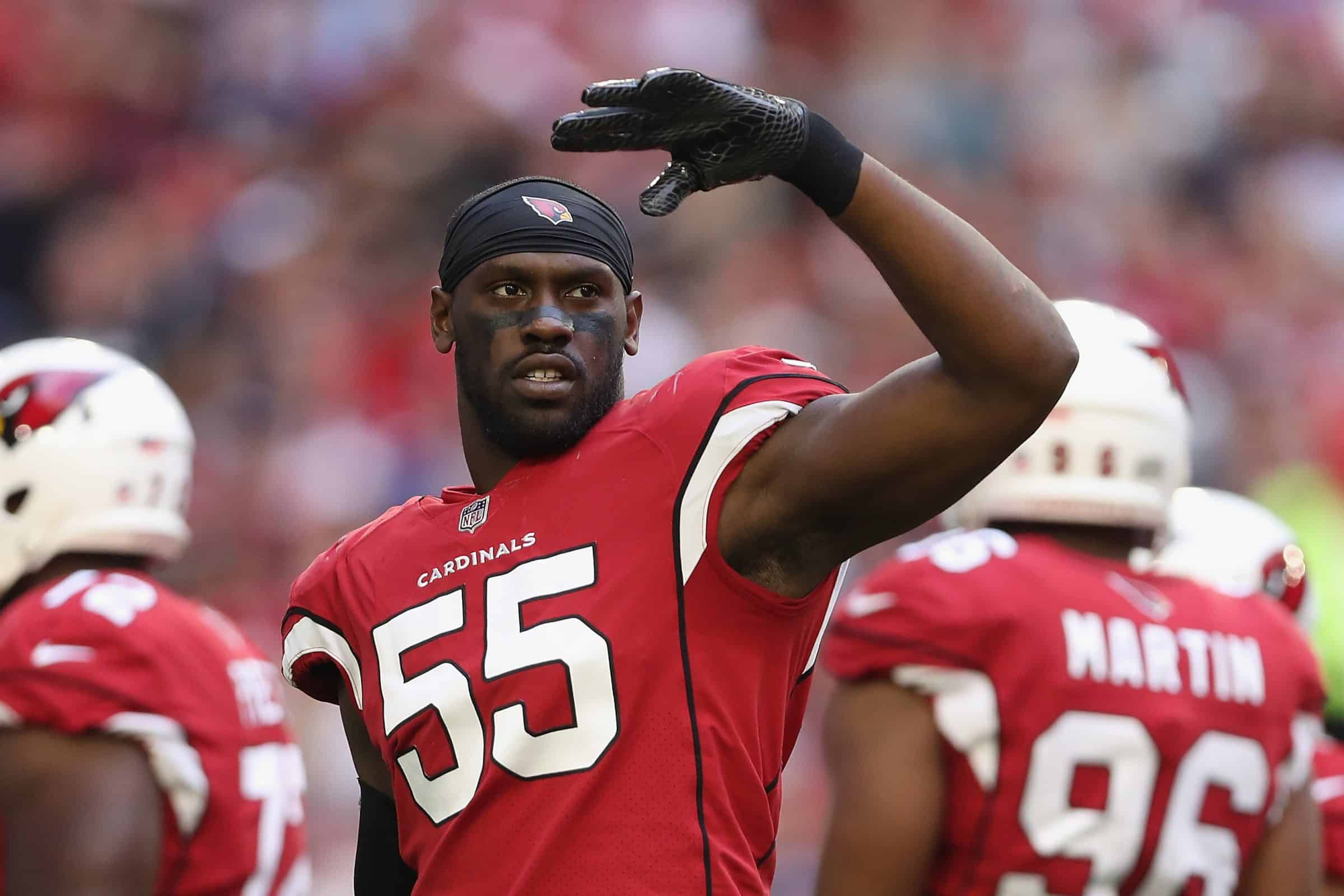 OBJ would be a great addition to the Cardinals offense that could help develop rookie quarterback and first-round selection, Josh Rosen. He could also eventually replace Larry Fitzgerald as the number one primary receiver when Fitzgerald's time is done, and work alongside another great receiver in J.J. Nelson.
The Giants would be getting another great linebacker in the 3-4 system as well. Jones led the NFL in sacks in 2017, and was selected to the Pro Bowl and was First Team All-Pro as well.
Jones could work alongside newly-signed linebacker Alec Ogletree, which would make for a fantastic combo behind the defensive line. The mentoring aspect is there as well, as Jones would help develop rookie linebacker and 2018 third-round selection Lorenzo Carter.
5. Odell Beckham Jr. to the Jacksonville Jaguars for cornerback Jaylen Ramsey, a first-round pick, and a third-round pick.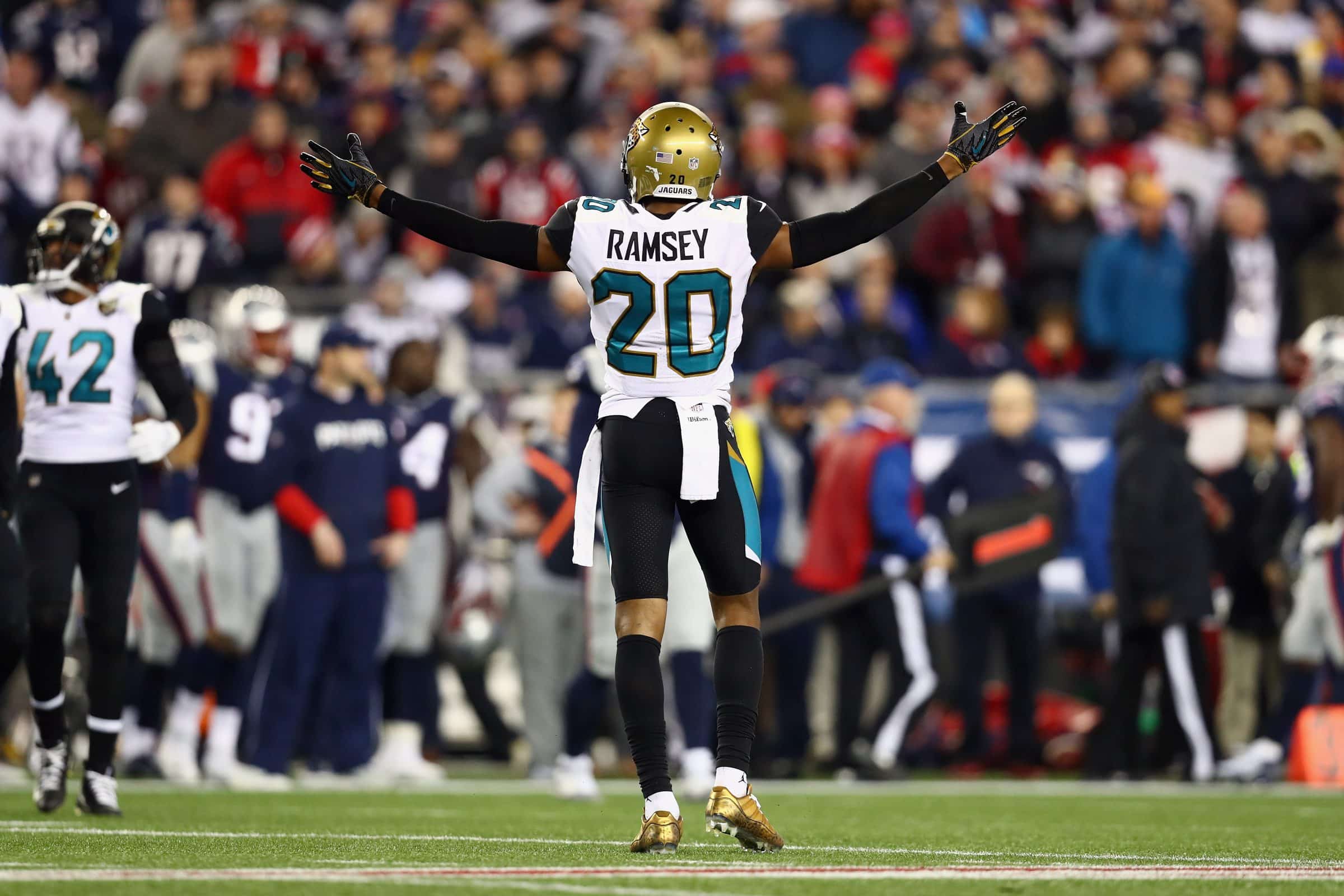 OBJ would become Blake Bortles' number one target, helping him develop into a better starting quarterback in the NFL. It would also bring some eyes to this Jacksonville offense, as all eyes were on the defense into the playoffs last year.
A great, young cornerback would be heading to New York. Ramsey was First-Team All-Pro last season along with getting selected to the Pro Bowl. He racked up 52 tackles and four interceptions and posted a great PFF grade of 91.8. He would thus be joining a defensive back unit that would be fun to watch, alongside cornerback Janoris Jenkins and safety Landon Collins.
In this scenario, it would make sense to add a later-round draft pick to the deal as well. Although Ramsey has great potential, he still is very young and has some things to work on before he becomes an elite NFL defensive back.
6. Odell Beckham Jr. to the Kansas City Chiefs for outside linebacker Justin Houston, a first-round pick and a third-round pick.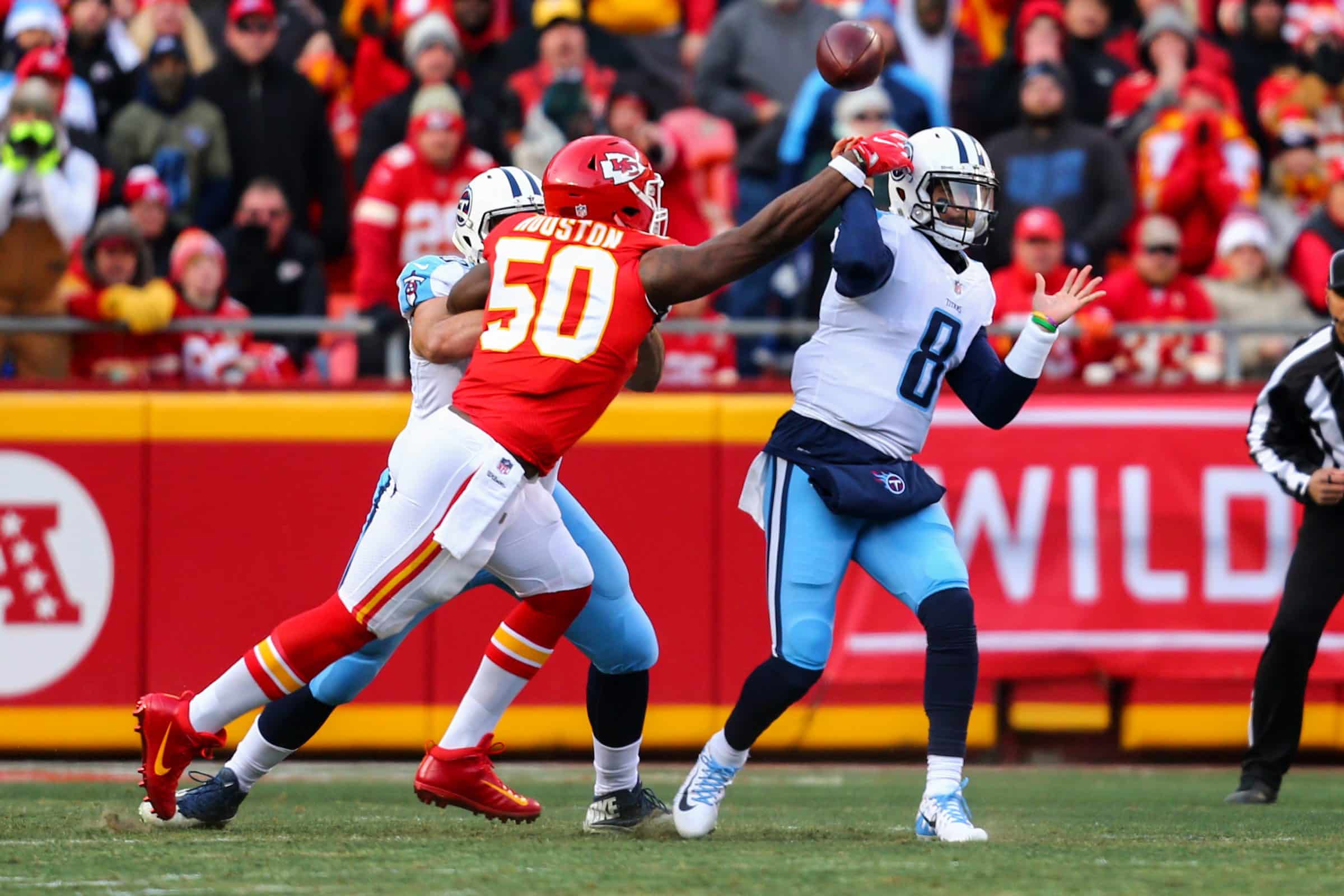 Second-year quarterback Pat Mahomes II would be adding another great weapon alongside wide receiver Tyreke Hill. Both Beckham and Hill could help develop the young Mahomes and make for a speed-oriented offense in Kansas City. Beckham could also be a mentor to Hill, as they've both dealt and grown from off-the-field issues.
On the other hand, the Giants could get a talented outside linebacker that could mentor and develop rookie Lorenzo Carter. Houston was selected to the Pro Bowl every year from 2012-2015, and last year had 59 tackles and 9.5 sacks.
It would be smart to add two future draft picks as well, as Houston is almost in his 30s playing one of the more physical positions in the game. Those picks could thus be used to help improve the offensive line even more or possibly draft a quarterback for the future.
7. Odell Beckham Jr. to the Cleveland Browns for middle linebacker Joe Schobert, a first-round pick, and a third-round pick.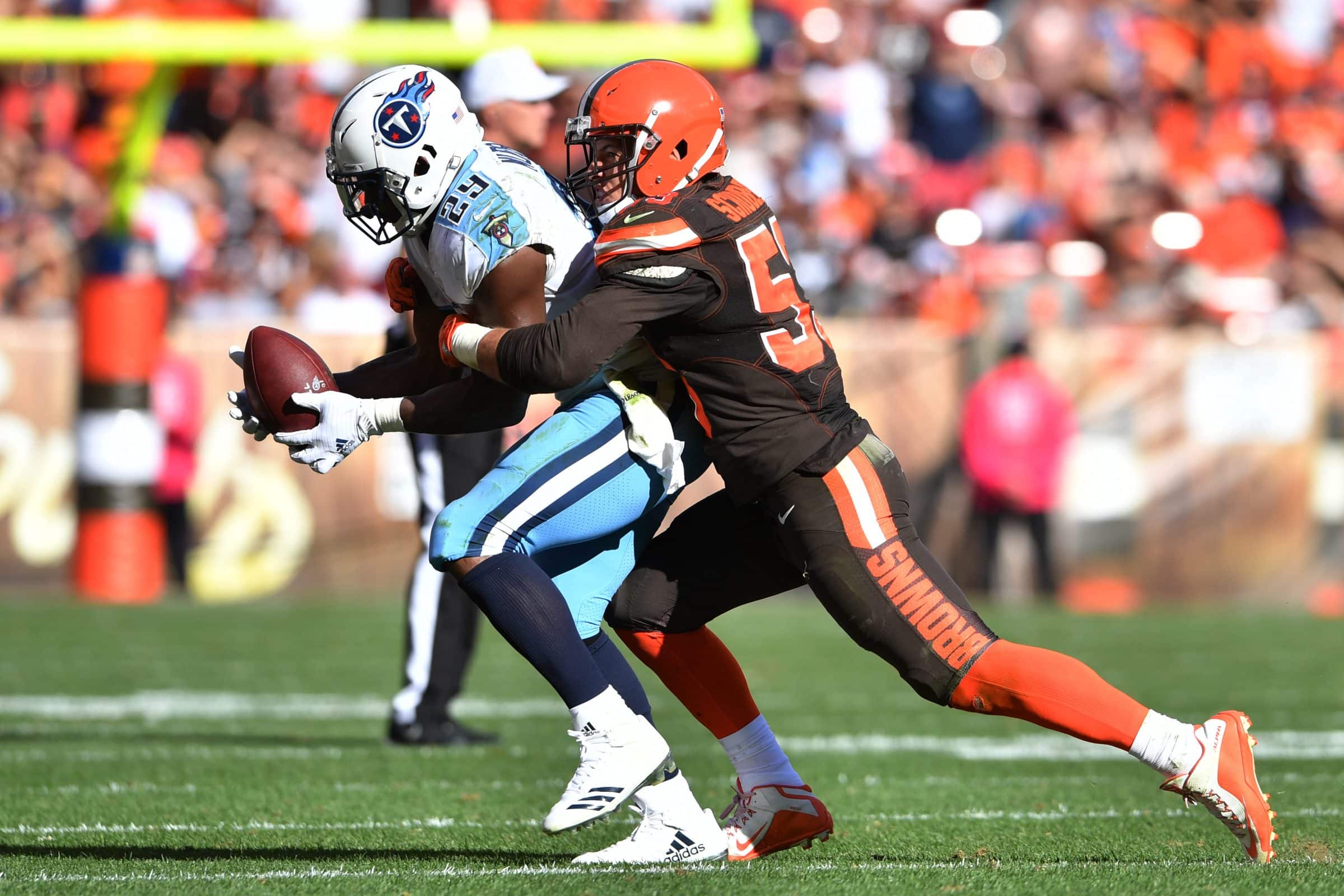 Rookie quarterback and strong-armed phenom Josh Allen would be receiving a great weapon. With the speed that OBJ has, and the arm strength of Allen, this could make for a deadly combination. Beckham would also reunite with his best friend and college teammate, Jarvis Landry. Landry mentioned that he wanted the Browns to pursue Beckham back in late March, so it would be nice to see them playing together again.
The Giants would be getting a fantastic young linebacker. Schobert very quietly led the NFL in tackles in 2017 with 144, being selected to the Pro Bowl. The former Wisconsin Badger is very versatile and could work at both the inside and outside linebacker positions.
The biggest thing about this trade, however, would be the draft picks. Obviously, you can't tell the future, but in the past few years, the Browns have had very early draft picks. The Giants getting that first round pick would be huge, as it could potentially be in the top ten.