Two things are on the minds of New York Giants fans these days: Who will be the next head coach and what will the team do in the 2018 NFL Draft?
W
hile it seems a foregone conclusion that current Minnesota Vikings offensive coordinator Pat Shurmur
will become the next head coach
of the
New York Giants
, there's nothing conclusive about what Big Blue will do in the 2018 NFL Draft.
Will the team use the second-overall pick on a quarterback, such as UCLA's Josh Rosen or USC's Sam Darnold? Is Penn State running back Saquon Barkley an option? Will they even keep the pick—or look to stockpile draft picks in 2018 and in the future by trading down?
Much will change between now and April 26, the first day of the three-day extravaganza that has become the NFL Draft. And so will the picks on subsequent mock drafts. But based on what we know—at least what we think we know—in mid-January, here's how we see the Giants' 2018 draft class shaping up.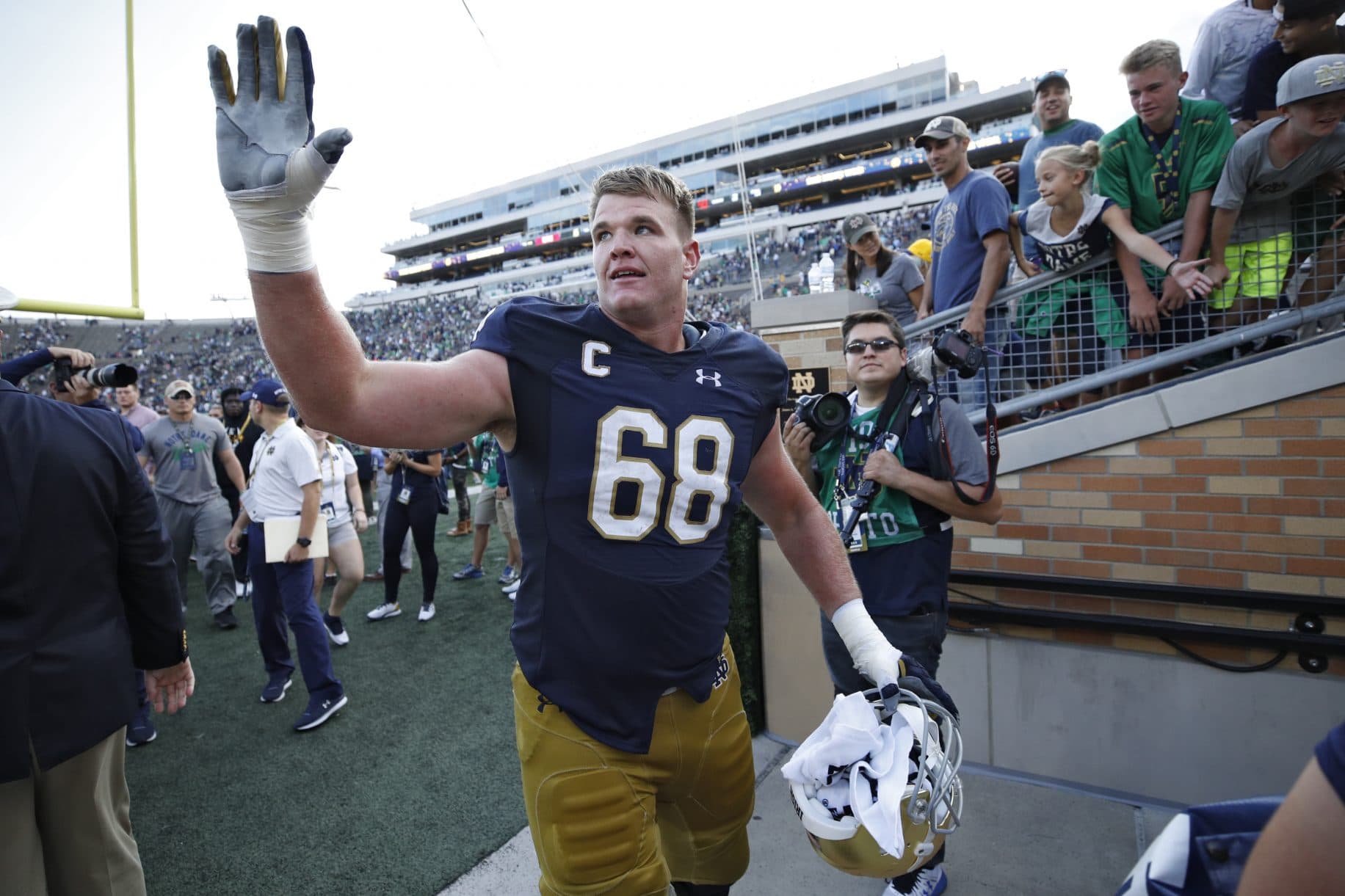 Round 1, Pick No. 2: Mike McGlinchey, OT, Notre Dame
That's right, we've got the Giants trading the second-overall pick to the New York Jets. ESNY's Gregg Cambareri suggested this very scenario in early January, while my former Bleacher Report colleague and current NJ Advanced Media scribe Joe Giglio has the Giants swapping spots with the Jets (and picking up a pair of future first-round picks) in his latest mock draft.
McGlinchey is arguably the most NFL-ready offensive tackle in this year's draft. The six-foot-seven, 310-pound lineman is ready to jump in at left tackle from the start. Athletic, agile and strong, he can handle edge rushers, sustain his blocks and is an asset in the running game.
That's exactly what the Giants need—and there's no point in spending what little cap room they have on a free agent tackle when they can take someone who can fill the position for the next decade here.
Taking a quarterback when you can't protect them is a recipe for disaster—especially when this year's quarterback class is deep and goes well past the first round.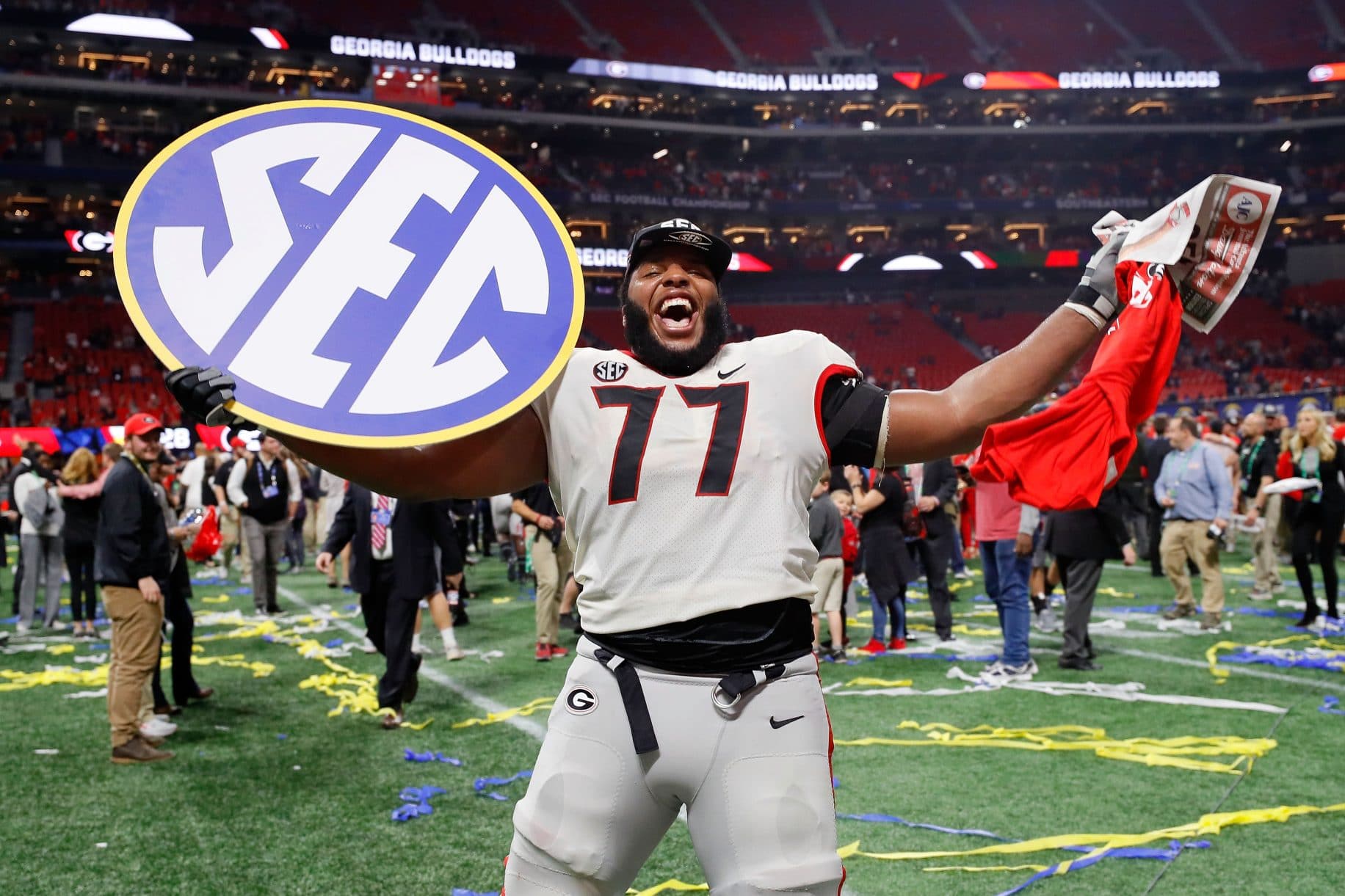 Round 2, Pick No. 2: Isaiah Wynn, OT, Georgia
The Giants continue to rebuild their dreadful offensive line with Isaiah Wynn. While he's a bit undersized at a six-foot-two, 302-pounds, Wynn is an ill-tempered, strong, aggressive blocker who excels in the run blocking and is dependable in pass blocking.
Should the Giants believe that lack of size makes him a liability at right tackle, he could easily slide inside to guard—or even center, as he's incredibly athletic.
He's also got a sense of humor, photo-bombing Bulldogs' running back Sony Michel during an interview after the SEC Championship Game.
Isaiah Wynn with the SEC Championship photobomb ??

Watch: https://t.co/xqT00fy79T pic.twitter.com/MqfDGbPmiY

— SEC Network (@SECNetwork) December 3, 2017
An ill-tempered blocker who takes out his aggression on the opposition but knows how to have fun after the final whistle blows? Sign me up.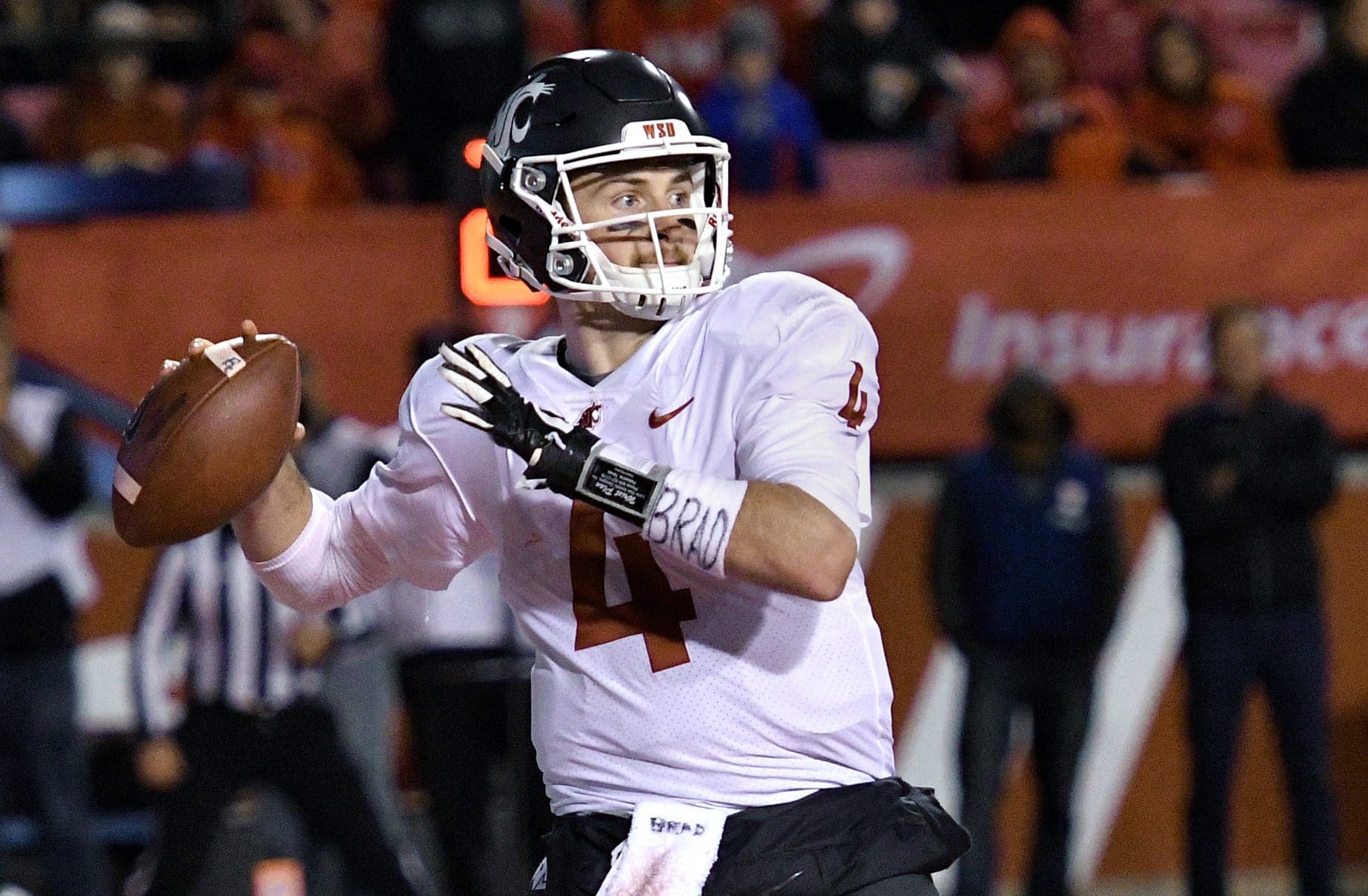 Round 3, Pick No. 2: Luke Falk, QB, Washington State
With the offensive line shored up, the Giants can now focus on finding the eventual successor to Eli Manning under center. A pocket-passer, Luke Falk's lack of mobility and escapability is a real concern, but he's got an above-average, accurate arm.
He'll need to add weight to his six-foot-four, 205-pound frame, but having him learn under Eli for a year or two before taking over is an ideal situation for both Falk and the Giants.
He's drawn comparisons to Washington's Kirk Cousins, from both NFL.com's Daniel Jeremiah and sources who spoke with Walter Football's Charlie Campbell.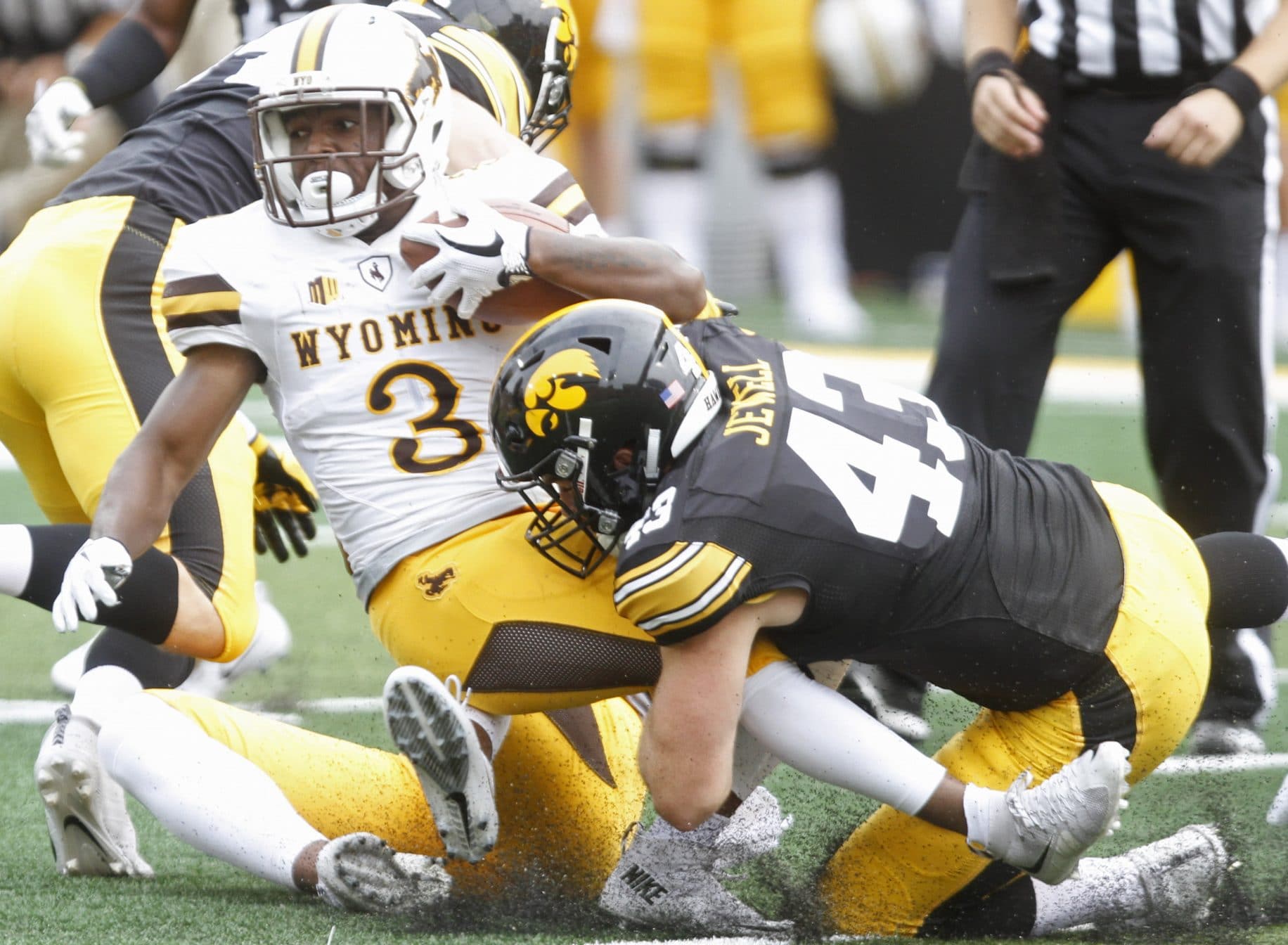 Round 4, Pick No. 2: Josey Jewell, ILB/OLB, Iowa
Linebacker has long been an issue for Big Blue, and the possibility exists that Big Blue will lose much of last season's mediocre group in free agency. Josey Jewell isn't a surefire stud, but he's got lots of upside.
Named after Clint Eastwood's character in "The Outlaw Josey Wales," Jewell is athletic, instinctive and solid against both the run and the pass, He can play inside or outside, depending on where Steve Spagnuolo—or whomever the defensive coordinator is next season—decides to deploy him.
He'll need to bulk up his six-foot-two, 230-pound frame, but Jewell has a chance to be a solid if unspectacular regular for years. Considering the mess the team's linebacking corps has been lately, most Giants fans would love that outcome from a fourth-round pick.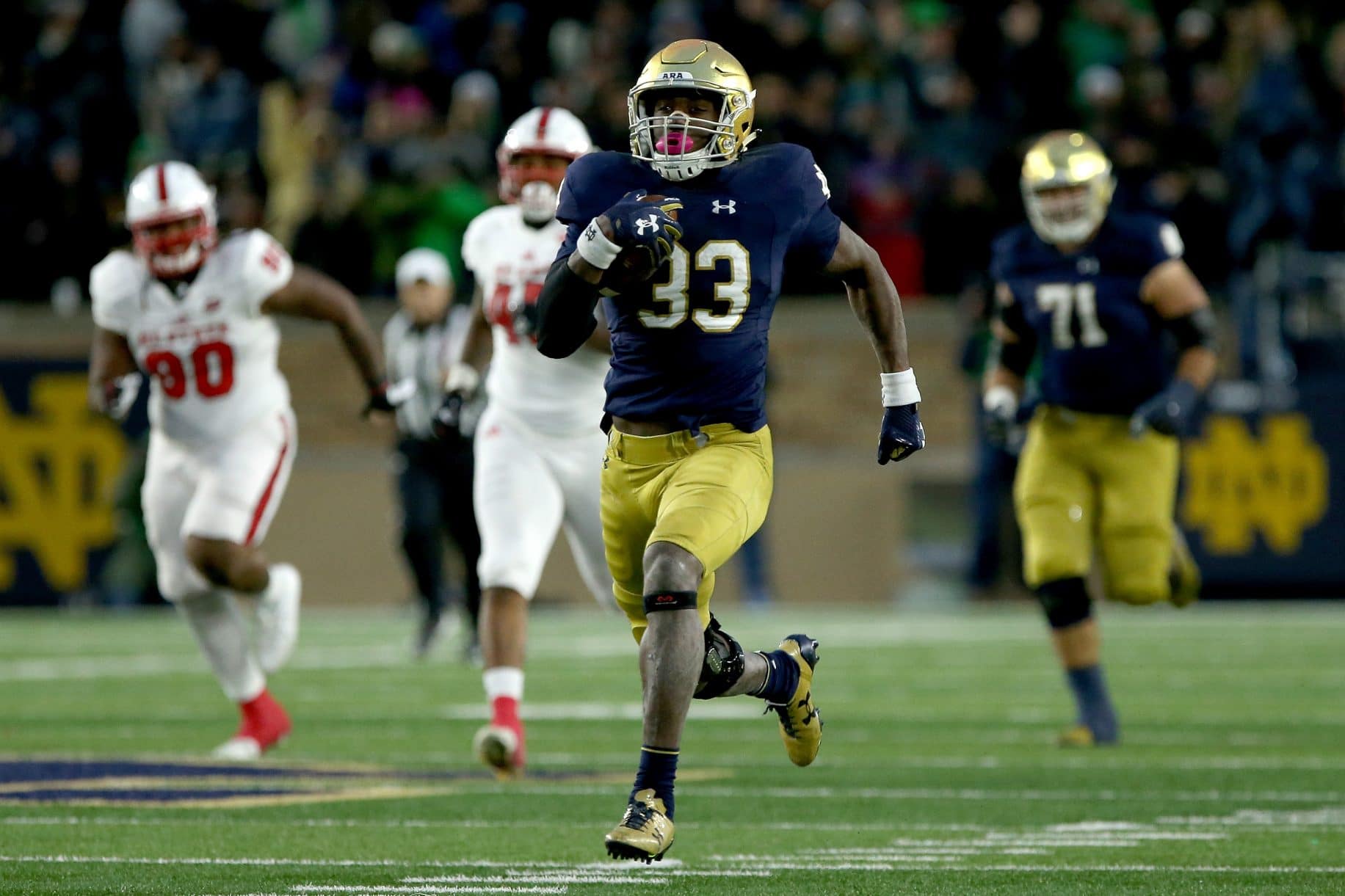 Round 5, Pick No. 2: Josh Adams, RB, Notre Dame
Josh Adams is not Saquon Barkley. I repeat: Josh Adams is not Saquon Barkley. But Adams is a dynamic, powerful running back, someone who was largely overshadowed by Barkley and others during the 2017 season.
A tough, hard-nosed runner, the six-foot-two, 225-pound back has the strength to power through would-be tacklers but the speed and elusiveness to make defenders miss and break off long runs.
He's not a huge receiving threat like Wayne Gallman but has good enough hands to be a check-down option out of the backfield.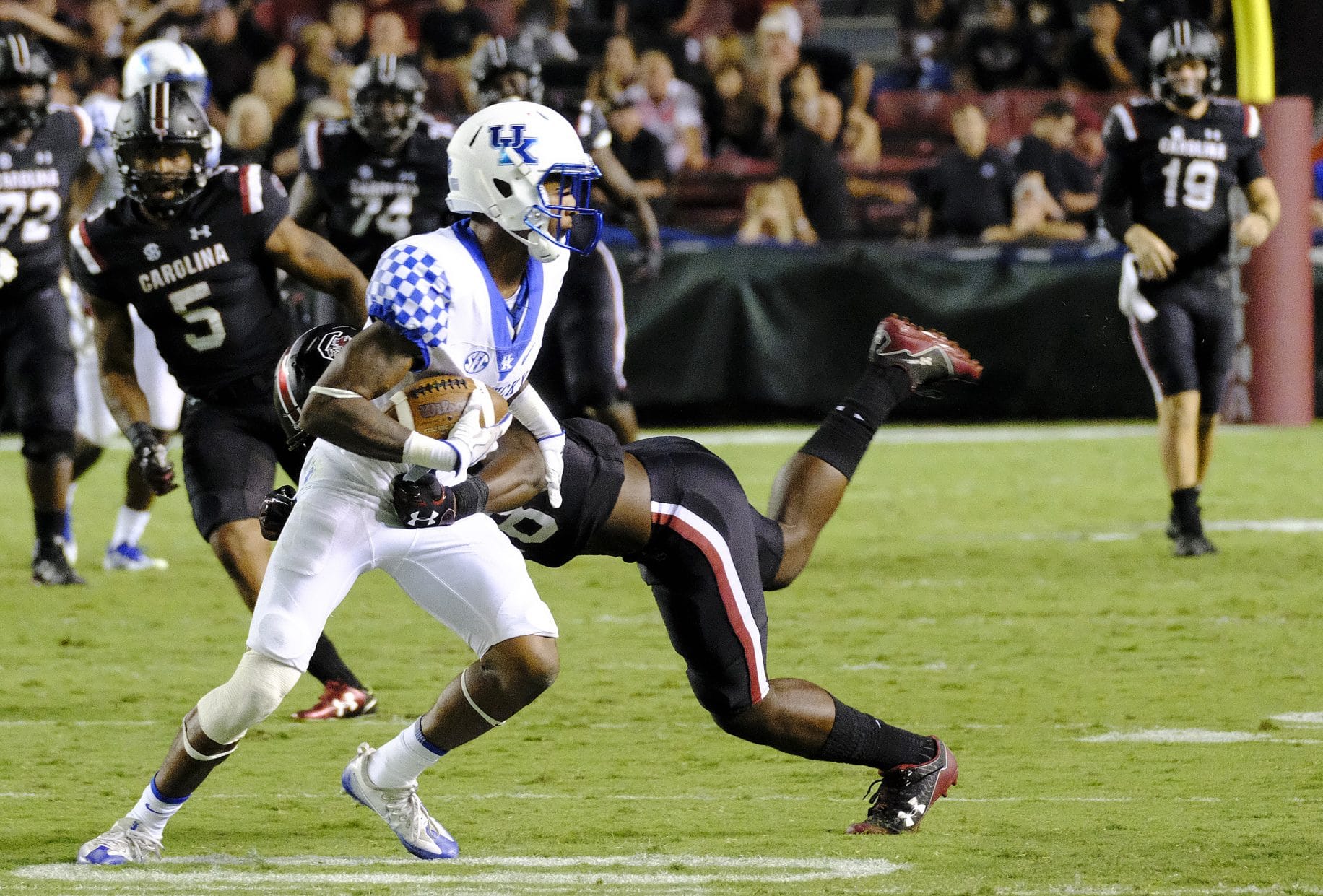 Round 6, Pick No. 2: Derrick Baity, CB, Kentucky
Eli Apple might have a "clean slate" under general manager Dave Gettleman, but that's far from a guarantee that he'll be a Giant in 2018. Even if he is, Big Blue can always use another athletic cornerback—especially one as tall as Baity.
Six-foot-three and 186 pounds, Baity has the size to matchup against the taller wide receivers in the NFL. In fact, he'd immediately become the team's tallest cornerback, having an inch on six-foot-two Dominique Rodgers-Cromartie.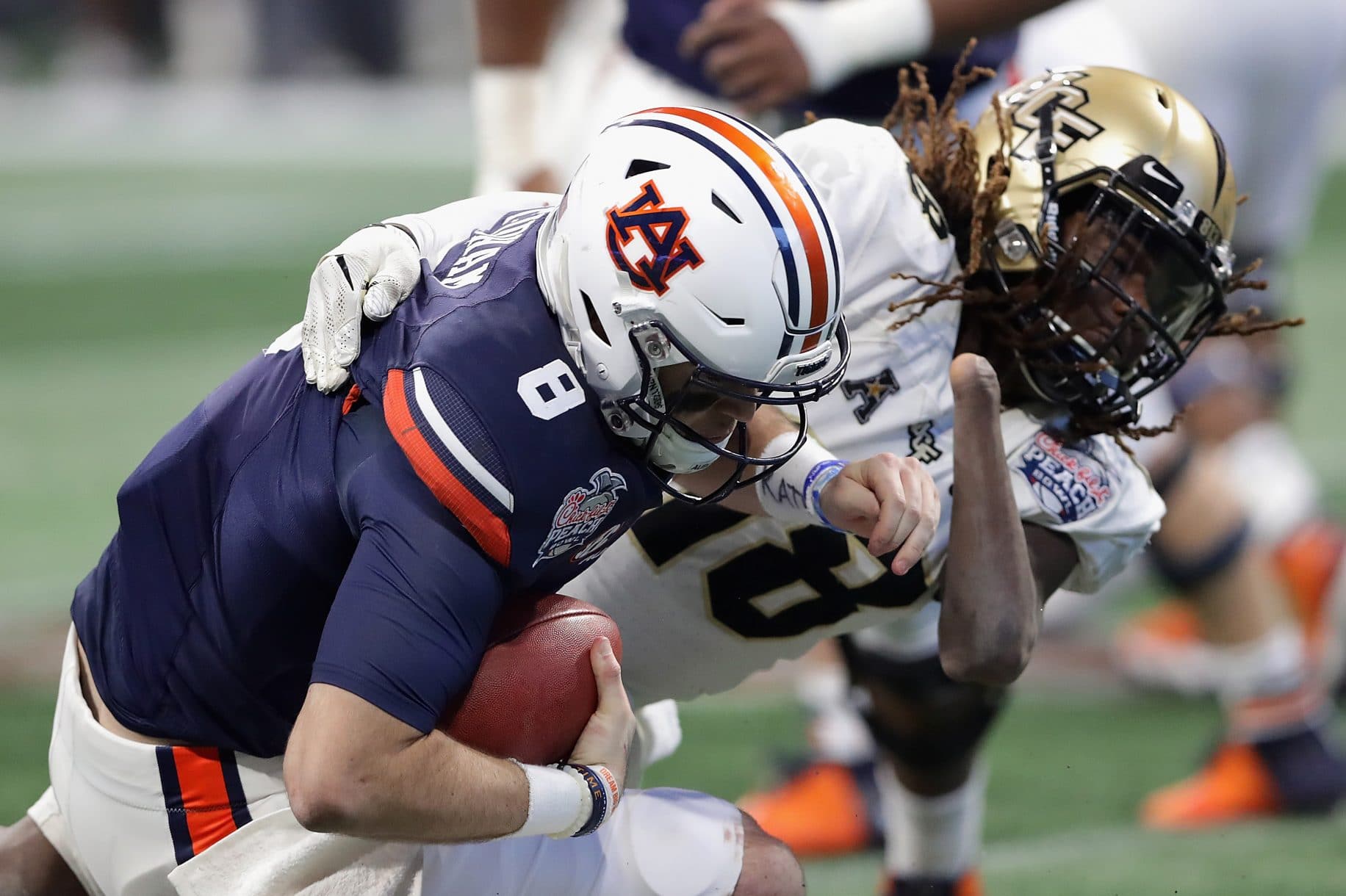 Round 7, Pick No. 2: Shaquem Griffin, OLB, UCF*
There's an asterisk next to this pick because it remains unclear if the Giants will have a seventh-round selection. This is the pick they sent to Pittsburgh—with unknown conditions—in exchange for Ross Cockrell before the season started.
Shaquem Griffin has one hand—his left hand was amputated when he was four years old due to a birth defect—but that hasn't stopped him from making an impact on the field.
While he's dealing with a far more serious situation than Jason Pierre-Paul, the Giants do have experience working with players who have unique physical issues. That could make Griffin's lack of a left-hand less frightening to Big Blue than it might be for other teams.
The twin brother of Seattle cornerback Shaquill Griffin, he might be a long-shot to stick on an NFL roster, but that's true of most seventh-round picks. His natural instincts, speed and physical style of play make him worth a flier here.