The New York Giants have a number of veteran players who could be released this offseason and today, we bring them to you.
T
he
New York Giants
have a number of situations to straighten out this offseason. Whether it's resolving the Eli Manning
conundrum
, hiring a head coach, deciding on who to select with the number two overall pick, or bolstering their offense as a whole, general manager
Dave Gettleman
and company
have a lot on their plate this winter
.
To help bring in more talent, the Giants will likely look to open up more cap space by cutting ties with several players. It's the natural course of the NFL offseason.
Here are four players who could be released at some point this offseason: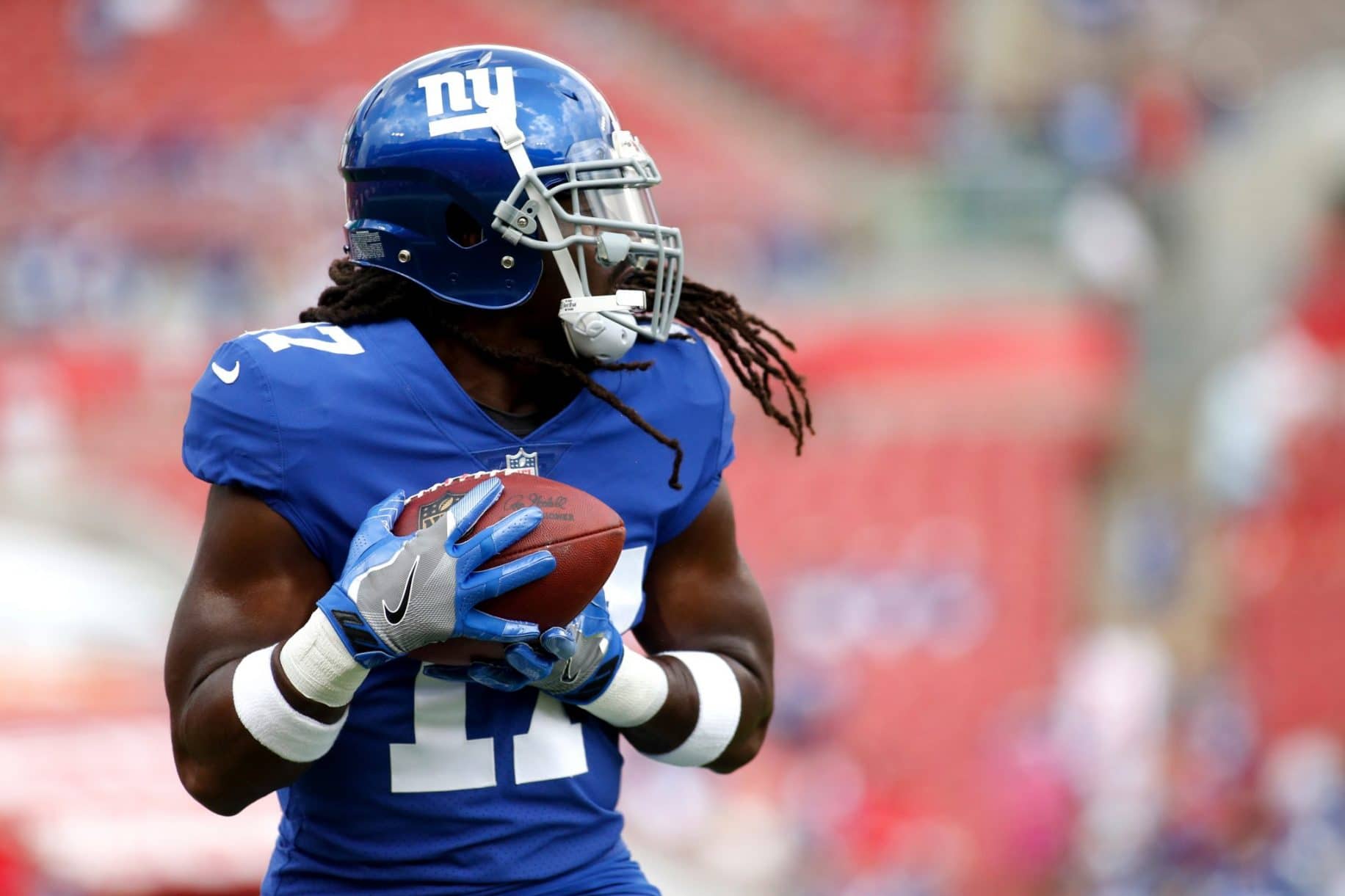 Dwayne Harris
Contract: 4th year of a five-year, $17.5 million deal
The Giants will head into 2018 with a talented young receiving core. With Odell Beckham Jr., Sterling Shepard and Roger Lewis Jr., as well as versatile tight end Evan Engram all present, Dwayne Harris could be a casualty of depth.
While he's been a reliable return man and special teams threat in the past, Harris did not showcase breakaway speed this season—before he suffered a season-ending ankle injury—or the year prior. He also didn't reel in a single catch on the outside. And the Giants may, as a result, be on the hunt for a new man to return kicks/punts via free agency or the draft.
On the other hand, the Giants could opt to bank on Harris returning to his old ways and cut a different wideout.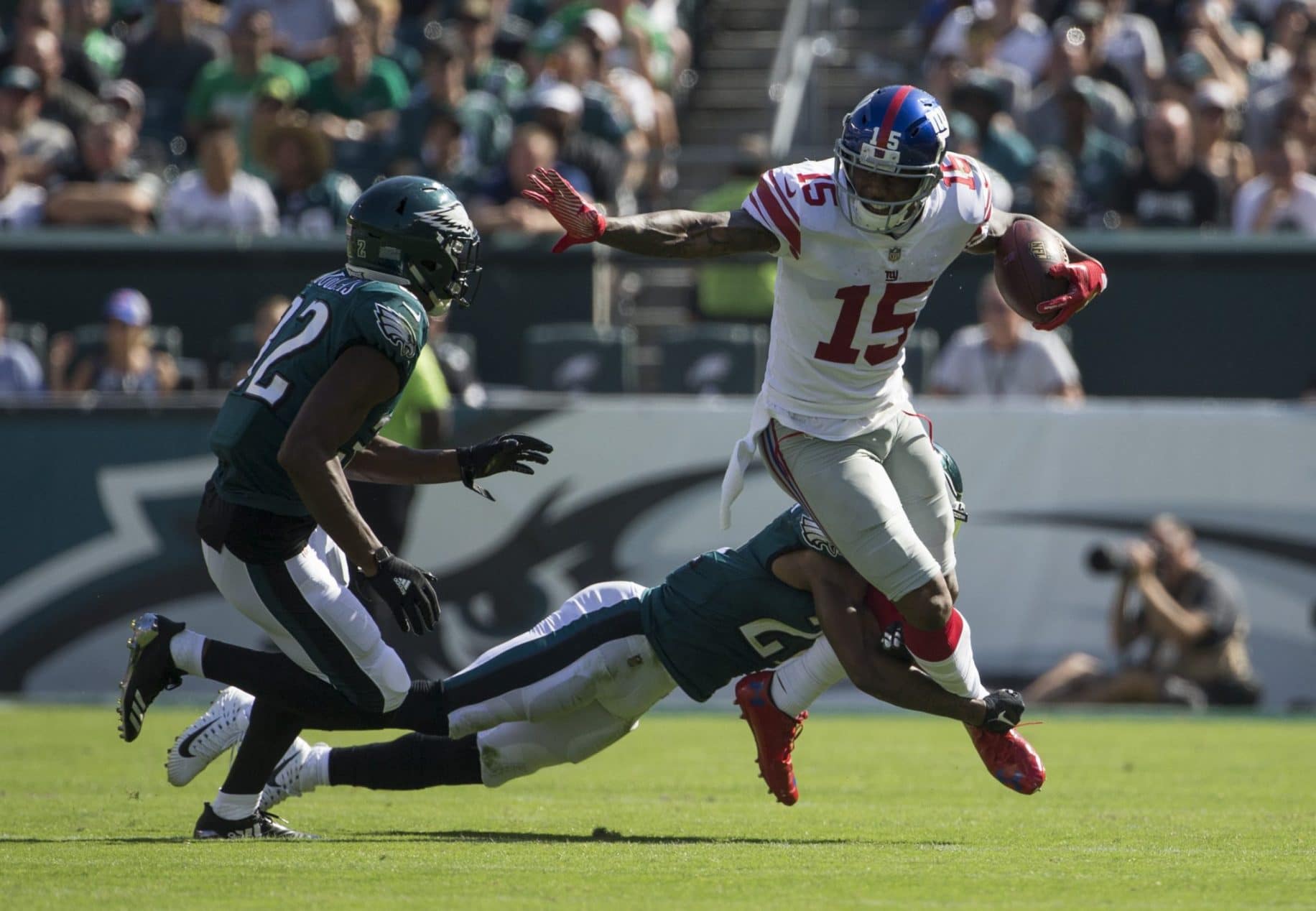 Brandon Marshall
Contract: Final year of a two-year, $11 million deal
Brandon Marshall was viewed as the Giants' most significant offseason addition going into the 2017 season, but he didn't play up to expectations. Reeling in just 18 catches on 33 targets and totaling just 154 yards in the five games he played before suffering a season-ending ankle injury, Marshall was not a go-to option on the outside for Manning and the Giants' passing attack.
With the young pieces on the outside in place (Beckham, Shepard, Lewis, Engram) and the team's inevitable pursuit of offensive lineman in free agency, releasing from an area of strength (receiver) could be the appropriate course of action, whether it be with just Marshall, or both he and Harris.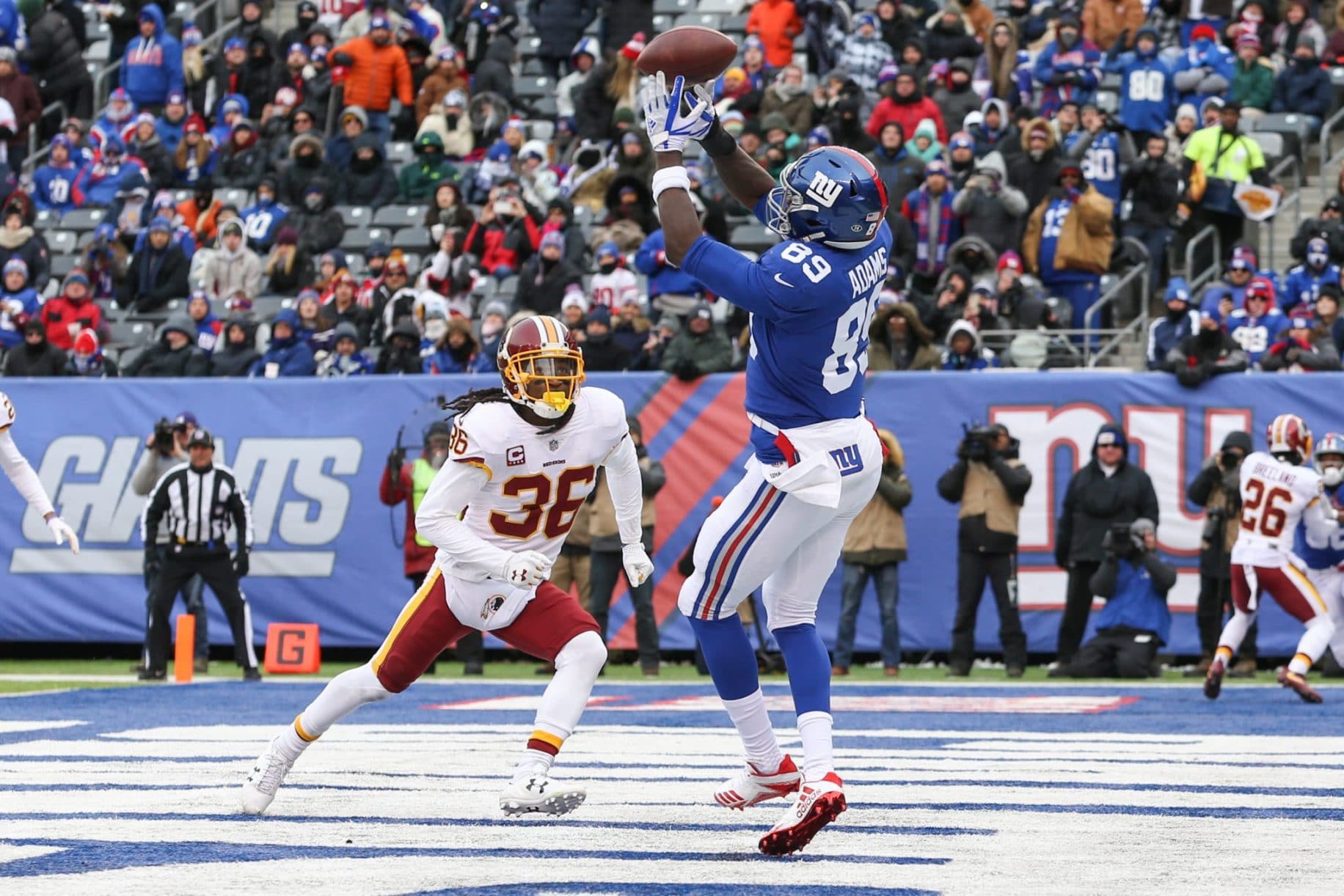 Jerell Adams
Contract: 3rd year of a four-year, $2.5 million deal 
The Giants are deep at tight end and second-year Jerell Adams could be a casualty.
With Rhett Ellison—who provided a blocking presence—and Engram—who led the teams in receptions (64) and touchdowns (6)—present, the Giants already have their starting tight end duo in place for 2018. And even in a year that saw injuries devastate the Giants' offense (Beckham, Marshall, Shepard, Harris), Adams was unable to produce at a higher level than he did in his rookie year.
Recording fewer receptions, yards and touchdowns than he did all of last season despite having played three fewer games, Adams endured a discouraging year. He was also inconsistent in his run and pass blocking, worsening his case to return next season.
Dominique Rodgers-Cromartie
Contract: Final year of a five-year, $35 million deal
The Giants employ an extremely deep secondary. With safeties Landon Collins and Darian Thompson as well as cornerbacks Janoris Jenkins, Eli Apple and Dominique Rodgers-Cromartie all in place, they have, in terms of talent, one of the NFL's best defensive backfields. Still, the 31-year-old Cromartie is a candidate to be cut.
While Cromartie is regarded as one of the best cornerbacks the NFL has to offer, he did not showcase a stellar season. Allowing wideouts to sneak behind him often and not recording a single interception, he was not the lockdown corner the Giants are accustomed to.
With Jenkins and Apple under contract as well as Ross Cockrell serving as a legitimate candidate to be re-signed based on his strong finish—totaling three interceptions in the Giants' last two games and playing well in man coverage—the Giants could look to cut Cromartie to open up more cap space to help shore up their offensive line, among other needs.