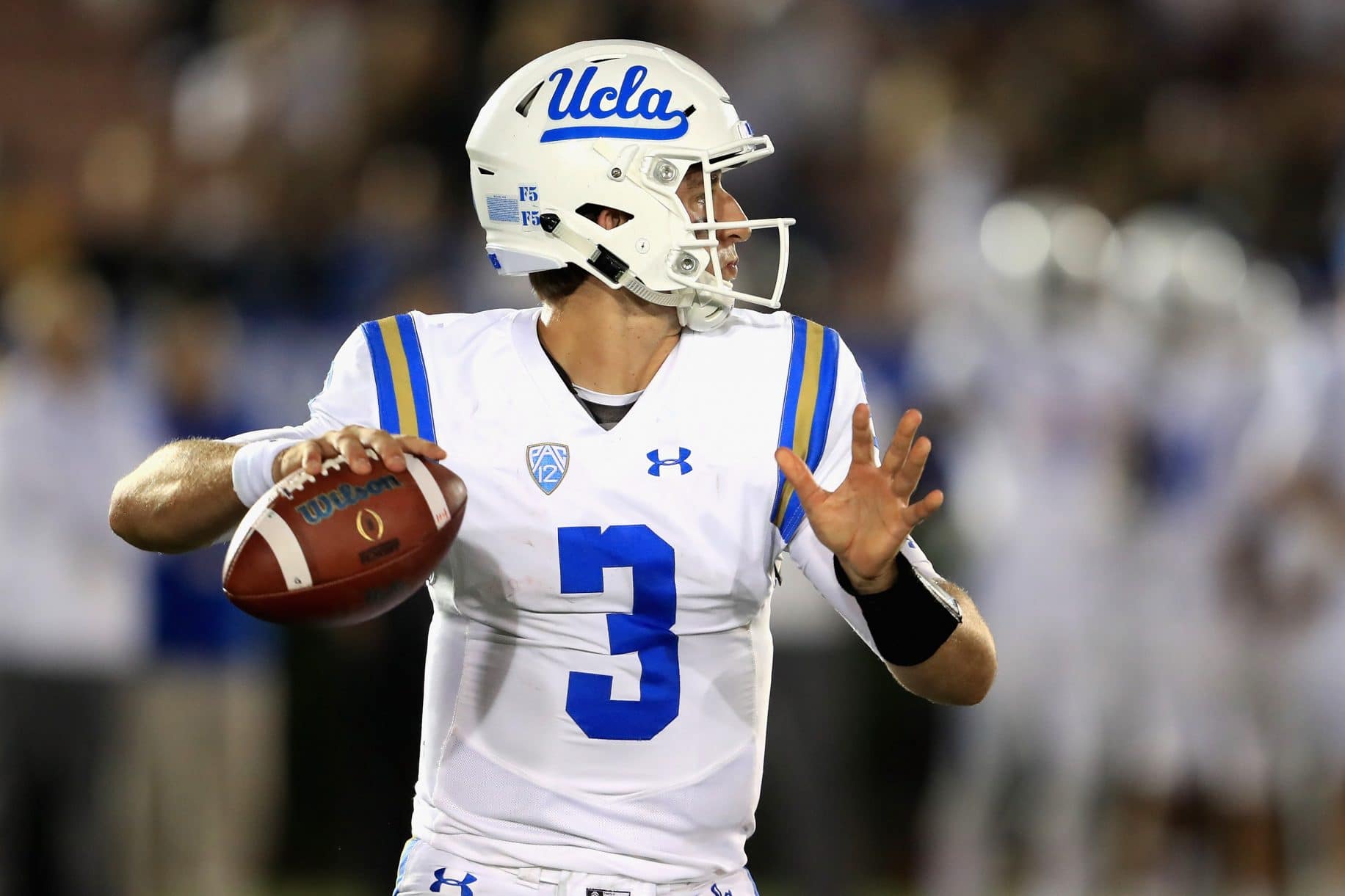 No. 4 Option: Josh Rosen
UCLA, Junior, Age 20
6-foot-3, 220 pounds, right-handed
2018 NFL Draft Projection: Top 5 selection
What most scouts love about the kid is his smoothness. He plays and acts like he belongs to the elite class at any level. He's not a tremendous athlete, but does move around the pocket extremely well. His release his quick and does move through progressions and manipulate safeties at an elite collegiate level.
It's amazing the difference a year makes.
At the end of last college football season, it was Sam Darnold and everybody else. Darnold was hyped up as the "generational talent" while the rest followed.
Now, it's Josh Rosen, Sam Darnold and everybody else. Actually, it's more than that. There is a myriad of projections involving five or more signal-callers.
It does seem like Josh Rosen is atop the leaderboard at this very moment. Throwing for 3,727 yards and 26 touchdowns to just 10 interceptions, Rosen's eclipsed Darnold on many draft boards.
And now that he fully declared himself for the draft by running out with the seniors on senior night, all the kid's doing now is waiting for his top-five selection.
#UCLA junior QB Josh Rosen ran out of the tunnel with the seniors tonight. Your move, #Browns pic.twitter.com/jJRZN1oA9P

— Ƒunhouse (@BackAftaThis) November 25, 2017
Maccagnan is doing the appropriate thing by keeping tabs on the kid, but we have him at No 4 purely due to head-to-head competition with Darnold. Both will probably fall as top three picks and the Jets will most likely fall outside of that area in the first round.
Extra assets would have to be relented to land Rosen.
New York Jets general manager Mike Maccagnan is listed on the attendance sheet at tonight's Cal-UCLA game at the… https://t.co/7nSajx2CGq

— Elite Sports NY (@EliteSportsNY) November 25, 2017