Hit by the midseason struggles of owning a Fantasy Football team? We've got you covered with Cooper Kupp and more.
T
he injury bug has hit fantasy owners once again. It seems to be getting almost impossible to fill a roster with healthy players as the weeks go on.
There aren't as many options this week in terms of big names but there are certainly still good choices to add on your team for depth. You don't always have to add players to help you right away; a lot of these adds are for down the road and at this point, you just need players to fill in for bye weeks.
Here are some players that I believe that can help you win games both now and later in the year (aka the playoffs). 
George Kittle, Tight End, San Francisco 49ers (Owned in 1.1 percent of ESPN leagues) 
I wrote about George Kittle in my preseason tight end rankings in regards to his upside. In Week 5 he had seven receptions for 83 yards and a touchdown.
The 49ers don't boast many reliable pass catchers and Kittle seems to be the second option in the passing game. The 49ers have a good schedule coming up: Washington, Dallas and Philadelphia all have poor pass defenses. He is a good bye week filler who can be a top 12 option for the rest of the way.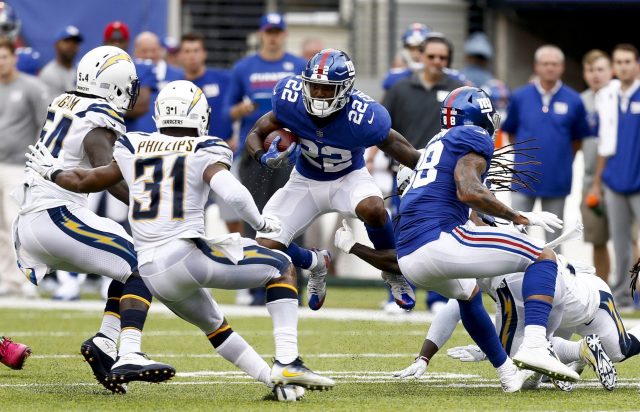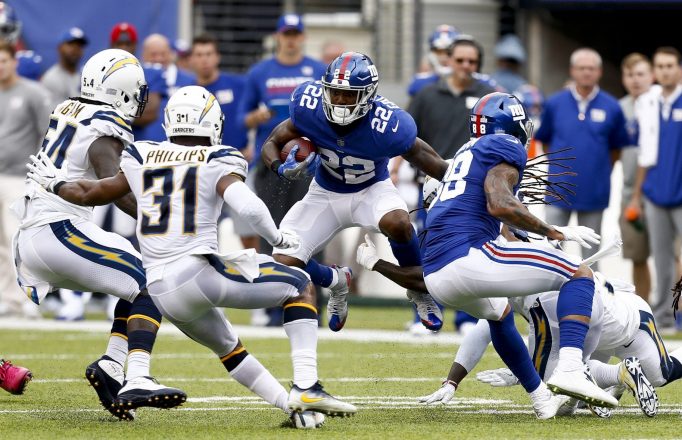 Wayne Gallman, Running Back, New York Giants (Owned in 2.5 percent of ESPN leagues)
Apparently not enough of you had read the Week 5 waiver wire article last week. That's an absolute shame.
Wayne Gallman seems to be one of the few position players on the Giants to avoid an injury when the rest of the squad ended up in the infirmary during Week 5. He ran well last week against an impressive Los Angeles Chargers run defense.
11 rushes for 57 yards doesn't seem great but that is more than the Giants have got from a running back in what seems like forever. The winless Giants are going to see what they got in Gallman and he can see a heavy workload with all the injuries to the second-best team in New York.
Marlon Mack, Running Back, Indianapolis Colts (Owned in 3.3 percent of ESPN leagues)
Marlon Mack looks like the best running back on the Colts. If the Colts are being honest with themselves, they will realize that they have no chance of winning this year.
Frank Gore is still playing well but after Mack's game against the 49ers (nine carries for 91 yards and a touchdown), it may be time to give him the starting job. It could be a couple more weeks until they give him the full-time job and when they do, he has the talent of a top 20 running back. Mack is a must-own if you have Frank Gore on your team.
Sam Bradford, Quarterback, Minnesota Vikings (Owned in 23.1 percent of ESPN leagues)
Sam Bradford has one of the most favorable schedules for a quarterback for the rest of the season. We saw in Week 1 what he's capable of doing and he boasts the weapons to stay a top 12 player.
With Dalvin Cook being out for the year, the Vikings will have to throw more and, with his accuracy, Bradford is sure to put up solid numbers. With the return of Bradford, the value of Stefon Diggs and Adam Thielen will go back up to the top.
Cooper Kupp, Wide Receiver, Los Angeles Rams (Owned in 40.3 percent of ESPN leagues)
Cooper Kupp is Jared Goff's first option in the passing game. The offense had its first bad game of the year and I except them to get back on track next week.
He is a good bye week flex or wide receiver play and he has a good schedule from Week 13 on. With all the injuries that have been happening, it will be smart to add a team's top option now for depth because you just never know.
But what do we know? I mean, our staff encouraged you to pick up some of the best waiver wires for last week. So why would you refuse to listen now?