With the regular season creeping closer, it's time to start looking at what we can expect from the New York Islanders in 2017-18. First up, the top-six forwards.
L
ast season was another disappointing one for the New York Islanders. The offense never really seemed to hit its stride. It took
John Tavares
awhile to look like himself. It took
Andrew Ladd
and
Jason Chimera
more than 10 games to get their first goals.
Ryan Strome
continued to muddle in mediocrity.
Still, the Islanders finished the season 10th in goals scored. If the Islanders are going to maintain an above-average offense, much less improve on last year's numbers, their top-six forwards are going to have to step up.
Here's what we can expect from each of those players.
The 2016-17 season was a bit of an off year for Jordan Eberle, who finished with 21 goals and 50 points for Edmonton. Now several seasons removed from his 34-goal campaign in the 2011-12 season, and with Strome two-years removed from his 51-point season, a change of scenery was necessary for both players to have a chance at rebounding.
It's no secret where Eberle will line up for the Islanders—he'll be stitched to Tavares' left side. Barring a complete lack of chemistry, it's likely Eberle won't spend time anywhere except on the team's top two lines.
A return to career norms is in order for the elite winger, and likely his second career 30-goal season. Eberle and Tavares have a history of chemistry, particularly their famous play from the World Juniors.
Given Eberle's history, a 65 point season is right where he should get back to.
Prediction: 30 goals, 35 assists, 65 points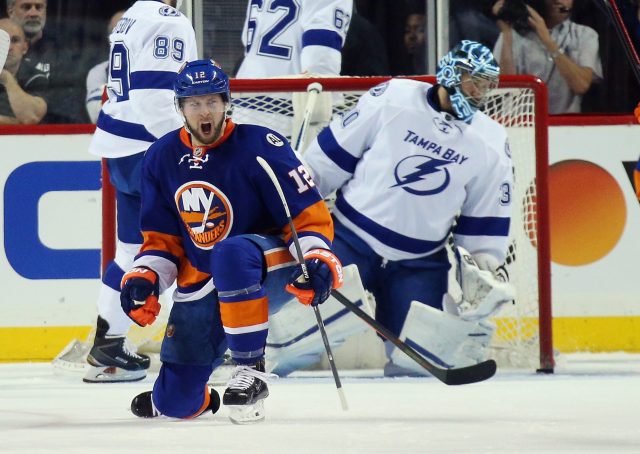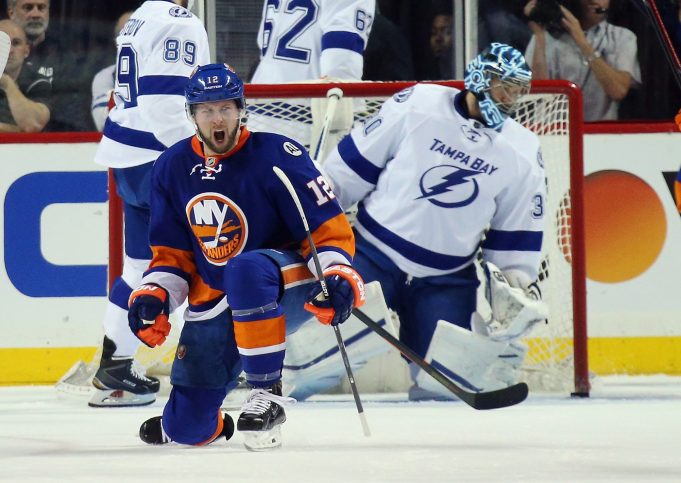 Where many Islander forwards struggled last season, it was a career year for Josh Bailey, who set career-highs in assists (43) and points (56).
In his previous two campaigns, Bailey had 32 points (2015-16) and 41 (2014-15). His sudden emergence last season was the beginning him taking the next step. Or was it?
While he scored 56 points, Bailey only netted 13 goals. Mind you, this was while consistently playing alongside John Tavares for the majority of the season. While the point total is impressive, there's much to be desired from a goal-scoring perspective.
Indeed, when the Islanders drafted Bailey they knew they weren't acquiring a goal scorer, but a playmaker. Despite this, it's frankly a little embarrassing for Bailey to be paired alongside Tavares and not eclipse at least 20 goals. Tavares has been known for raising the level of play of those around him (Matt Moulson, P.A. Parenteau, Thomas Vanek, etc.).
Was Bailey truly emerging as a top-six playmaker, or was he simply reaping the rewards of "the Tavares effect" in his totals from last season?
As great as Bailey was last season, his failure to attain his first 20 goal season leads me to think his sudden inflation in points was a result of the "Tavares effect". Being that he likely won't see a lot of Tavares next season, it's fair to assume is point total will return to normal once more.
Or, being that he's entering the final year of his contract, we could be in for a surprise. But, probably not.
Prediction: 15 goals, 25 assists, 40 points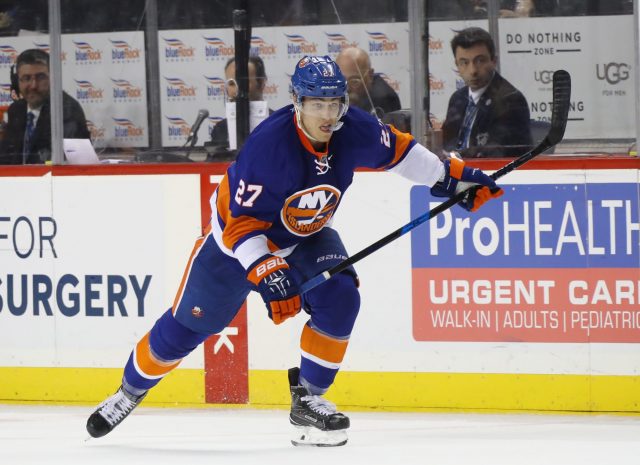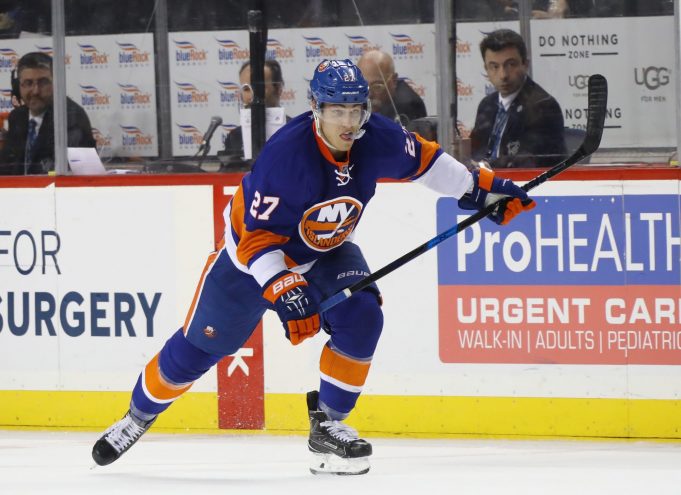 2016-17 was a breakout season for Anders Lee, who struggled with inconsistency through most of the 2015-16 season. Lee potted 25 goals and 41 points in the 2014-15 season and followed that with a 15 goal, 36 point season that was cut six regular season games short and all of the playoffs with a broken femur.
With nearly all of the New York Islanders roster in a general slump in the first half of the 2016-17 season, Anders Lee broke free at the tail-end of November and went on a tear after scoring the equalizer in a game against the Los Angeles Kings.
The scoring didn't stop for Lee, who finished the year with 34 goals and 52 points. Like Bailey, the argument here is that Lee could have suffered from a "Tavares effect," but it's unlikely.
Even though the 2015-16 season was a hiccup for Lee, he did start to rebound in the second-half and was a noticeable missing piece for the Islanders in their 2016 playoff run. There's no reason to not expect at least another 25 goals from him as an improving talent next season.
Lee has solidified himself as a proven first-line player last season on Tavares' side, and with the upgrade in Eberle on the other wing, he'll improve on last year's showing.
Over/Under: 35 goals, 25 assists, 60 points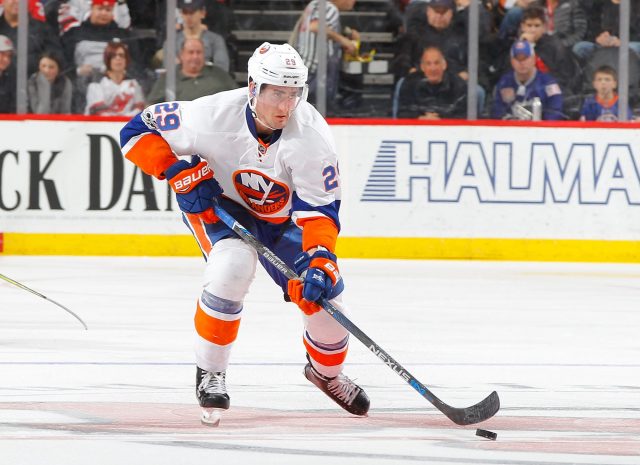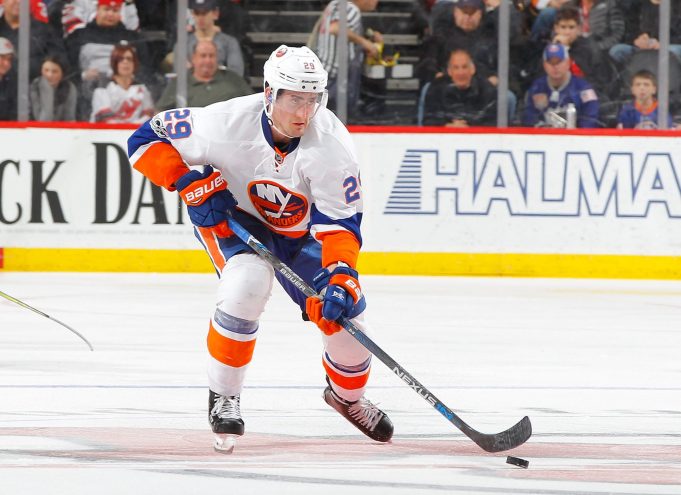 The upcoming 2017-18 season finds Brock Nelson at a career crossroads.
While he's managed to put up at least 20 goals and 40 points in each of the last three seasons, there's an evident and noticeable lack of edge in his game, especially when it comes to the physical side of the puck. Earlier this offseason Nelson was called out by Lee in an NHL Network interview for not doing enough to take the next step.
The song remains the same for Nelson and the path towards improvement: Play a more consistent, physical brand of hockey. Now entering the last year of a three-year contract signed on the eve of training camp in 2015, Nelson's future with the Islanders is up to him.
With no shortage of motivation on the line this season, it's about time we finally see what Brock can do as a bonafide second-line center. Whether his future remains with the Islanders or not remains to be seen, but regardless of where his career goes past his current contract, he'll need some tangible numbers to add to his resume.
Predictions: 27 goals, 23 assists, 50 points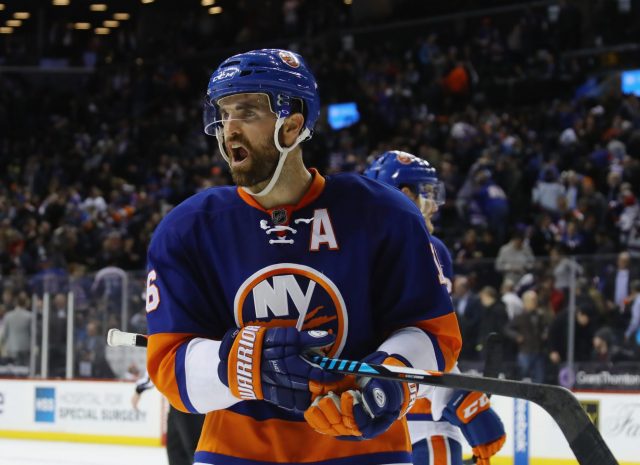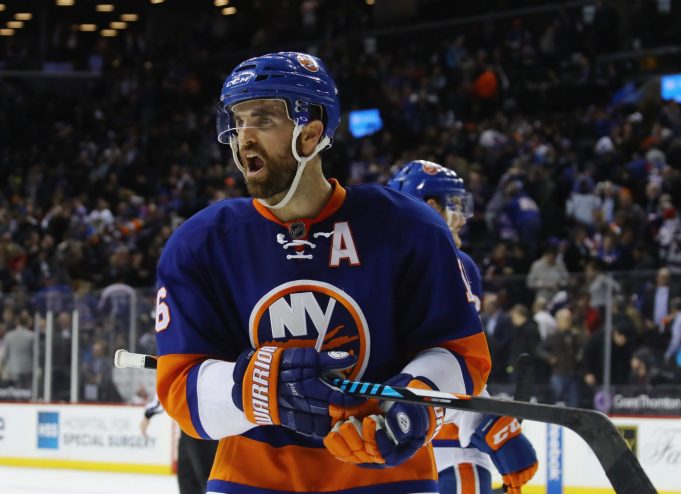 The veteran forward joined the Islanders last season and was originally inserted as a replacement for Kyle Okposo and a compliment for Tavares on the first line.
By the time the 2016-17 season had ended, Ladd was firmly locked in on the second line after spending frequent stints on the fourth line. The Isles need a lot more than 31 points out of their $7 million man in his second year with the team.
Ladd can do better, and he'll be the first to tell you that 31 points aren't anywhere near meeting his own expectations. The introduction of Jordan Eberle to play with Tavares helps alleviate pressure, and Ladd can comfortably play his game.
Prediction: 25 goals, 20 assists, 45 points
John Tavares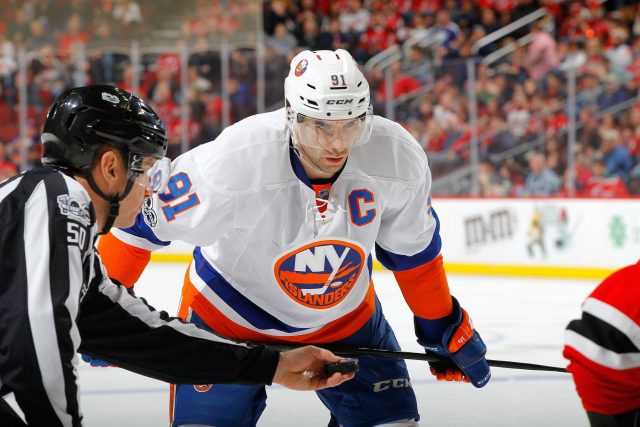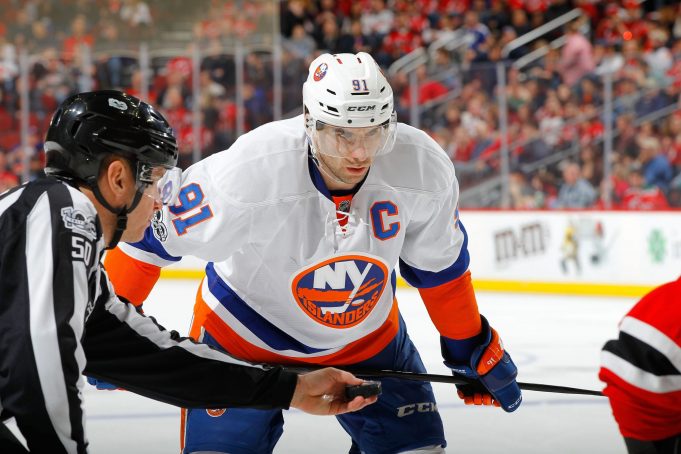 John Tavares is the face of the franchise and the team's best player. He's a perennial contender for the Hart Memorial Trophy. In an off year last season, Tavares was still good for 28 goals and 66 points. This season Tavares will be in search of answers regarding the future of the organization, and one big payday.
Throughout most of last season, Tavares went through a carousel of different linemates in search of two wingers who could aptly compliment him. A large part of the season's beginning was auditioning different teammates. Even the hard-nosed grinder in Cal Clutterbuck made a brief stint alongside Tavares. Essentially, it was a question for half the year and Tavares saw no consistency on either side of him.
It goes without saying how much this season will mean to Tavares once it's all said and done. But, for the first time since his arrival on the Island, he'll be paired with two proven scoring wingers on his line which should help produce triple-digit numbers.
With Eberle on his right and Lee on his left, Tavares will eclipse 66 points quickly, and a return to his true form is in order.
There are no obstacles standing between Tavares and a true return to form. With the uncertainty that's clouding the franchise as of right now, it's time for the captain to lead by example and find new heights to set the bar at.
Prediction: 40 goals, 45 assists, 85 points