New York Islanders Jason Chimera is a late-season bloomer looking to build-off late success in the 2017-2018 season.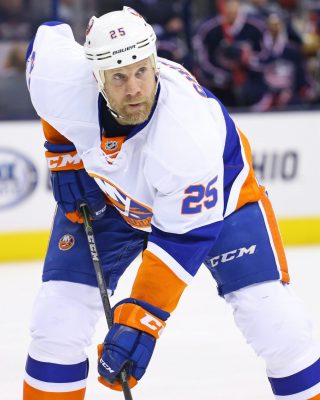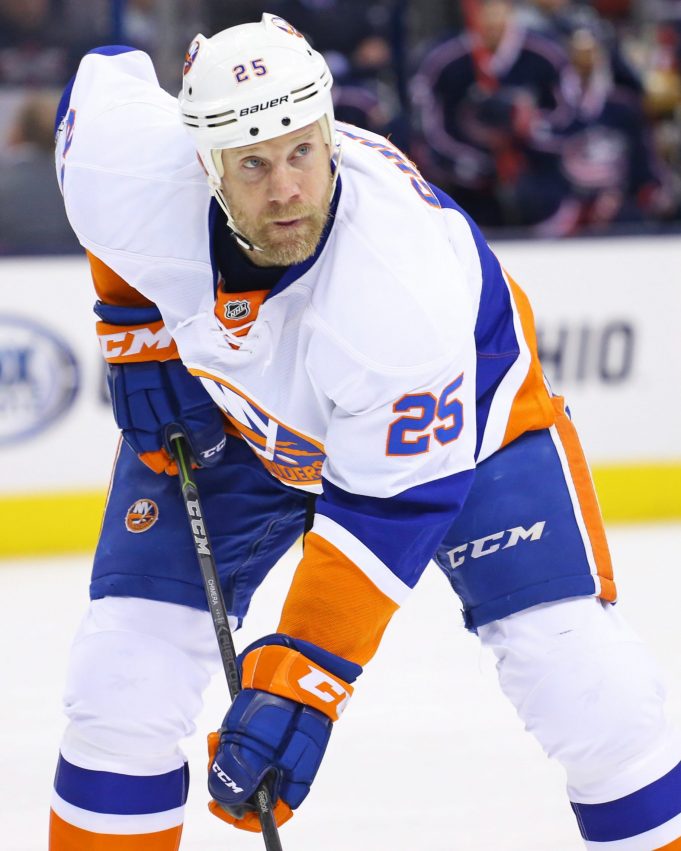 A disappointing beginning helped set Jason Chimera back early on, but that's also essentially the story of the Islanders 16-17 season.
Coming in initially to help replace Matt Martin's physicality, Chimera disappointed early on in his season. He wasn't playing very physically, and it took him a while to live up to the name "Ice Cheetah" that he was given on the Washington Capitals.
Chimera disappointed on the hit count, posting 149 in comparison to Martin's 300. Martin, by the way, did not finish leading the league in hitting this past season, losing to Mark Borowiecki. This ends Martin's bid for leading the NHL in hits for six straight years.
It took 14 games for fellow free agent acquisition Andrew Ladd as well as Chimera to score their first NHL goals, but Chimera started turning a corner much sooner than Ladd. Chimera ended up tying his 15-16 total in goals, reaching 20 during the last game of the regular season on an empty net shot.
Despite his goal total, Chimera fell seven points short from tying his point total from last season (13 assists vs. 20).
It's important to remember that Chimera did not find much chemistry on the team due to constant line shuffling from former head coach Jack Capuano. Chimera even started the year paired with John Tavares on the first line in an attempt to generate some scoring out of a depleted lineup.
Once he was allowed to settle, Chimera became far more consistent and comfortable playing mostly on the third and fourth lines. Hopefully the Chimera – Casey Cizikas – Cal Clutterbuck pair can be explored more than it was next season. Adding someone with hands as soft (for a bottom-six player) as Chimera would greatly boost that line's scoring capacity.
With the excuse gone that some of the players are new to the locker room, 17-18 will look to be a rebound year for Chimera among others (aforementioned Ladd and Ryan Strome in particular).
Chimera should look to play the same type of game he was playing from January – April and forget the rest of 16-17, at least playing-wise.