Andrew Ladd had a rough season in 2016-17, posting a meager 31 points through 78 games, but eyes the 2017-18 season with plenty of determination.
Prior to the start of the 2016-17 season, belief in the fanbase was that Andrew Ladd would slot in perfectly alongside captain John Tavares, and that Ladd would enjoy a 50, perhaps 60-point season.
It couldn't have been further from reality.
Not only did Ladd not see playing time with John Tavares, but the (then) top-line of Andrew Ladd – John Tavares – P.A. Parenteau never saw NHL ice, with Parenteau being waived just days before the start of the season. Oh, and Ladd spent a healthly amount of time on fourth line — courtesy of former Head Coach Jack Capuano.
For Ladd (and the Islanders) there are many negatives that came from last season, but also several silver linings.
For one, Ladd admitted to playing through a nagging injury through the first half of the season, both hindering his ability and explaining how he scraped together just four goals, seven points, and a minus-10 rating in his first 31 games.
Alternatively, through his last 36 games Ladd scored 15 goals and 19 points. A very stark turn-around from a forward who clearly had been ailing with a phantom injury through the first half of the season.
Recently, Andrew Ladd discussed his offseason on the NHL Network and mentioned that next season will be about getting off to a fast start out of the gate.
While this obviously applies to the Islanders abysmal start under Capuano (17-17-8 prior to his firing), the same applies for Ladd especially.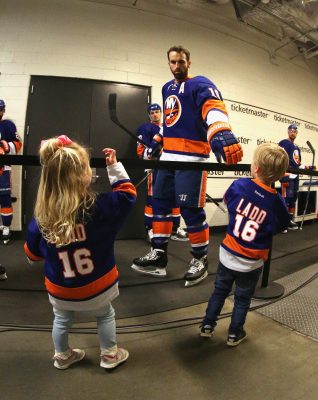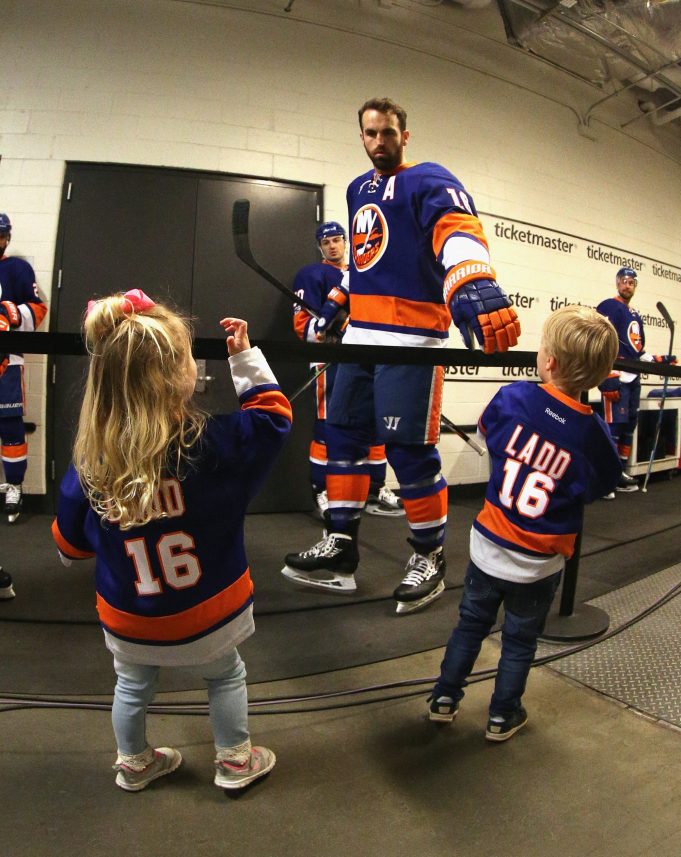 After seeing how bold of a turn-around the veteran forward had under new Head Coach Doug Weight, it's reasonable to hope for more production from him next season, there's still plenty left in Ladd's tank. But, there are some caveats that will go along with increased production.
Optimized for Performance
Firstly, it's unreasonable to expect Ladd to skate on both the first and fourth lines. At 31 years old, he makes for the perfect second line winger, likely alongside Brock Nelson — barring any last-minute trades/transactions. Ladd slotted in all around the Islanders lineup last season, as both Capuano and Ladd seemed unsure of where his role was with the Islanders.
Ladd's role is now clear: he is the second-line winger in the regular lineup and on the second powerplay unit. With the introduction of Jordan Eberle, it's likely the only way we see Ladd on Tavares' left is in the event of injury. The introduction of a diversified offense can help alleviate some of the pressure he was facing as the "big fish" landed in the 2016 offseason.
For the time being, Ladd will use the offseason to clear his head and mentally prepare to hit the ground running as soon as the puck drops in October, with both more realistic expectations and the ability to break beyond them.