We've already hit on five offensive players the New York Jets can build around for the future. Now it's time for the other side of the ball—the defense.
As the New York Jets prepare to start the 2017 season in Buffalo, many experts are predicting that they will finish with the worst record in the NFL.
Not much is expected from the Bills either, as both teams have lost key veterans in the offseason. These teams are used to squaring off in Week 1, as this is the 12th time they will be starting the season against each other.
One of the strengths of the 2017 Jets is a young defense that has been built through the draft. Going back to 2007, the Jets have taken a defensive player in the first round in every draft except one (2009 when they drafted Mark Sanchez).
Last season the New York Jets struggled in areas that had a large part to do with their 5-11 record. They finished 28th in both points allowed and turnovers forced. Simply put, they need to be better.
Thanks to these five players, they will be—both now and in the future.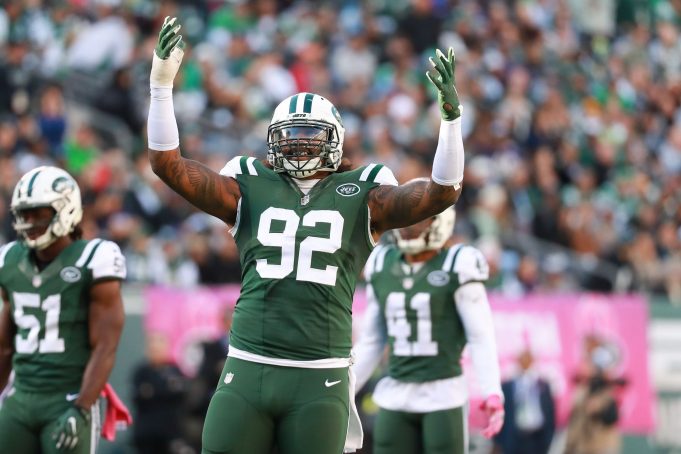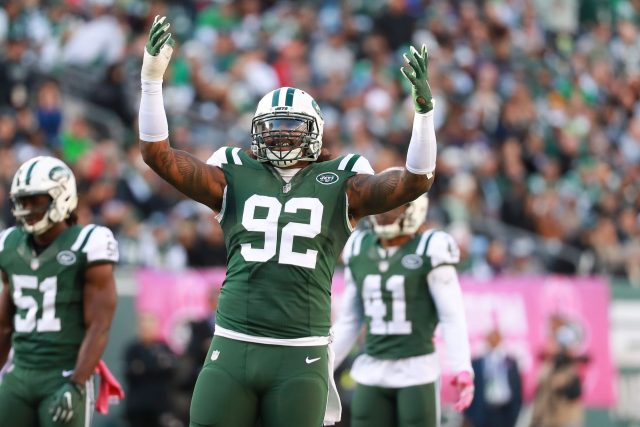 The Jets were thrilled when Williams fell to them at number six in the 2015 NFL draft. Expectations were high, but with established stars Sheldon Richardson and Muhammad Wilkerson playing beside him on the defensive line, Williams was able to avoid any immediate pressure to perform.
Williams was the Jets most consistent defensive performer last season and should continue to develop into one of the best in the NFL. If he continues that trend, the Jets will have an elite defensive lineman for years to come.
Muhammad Wilkerson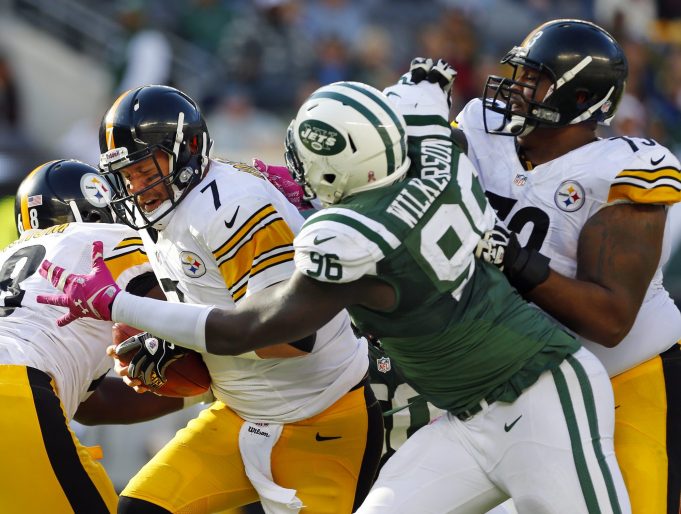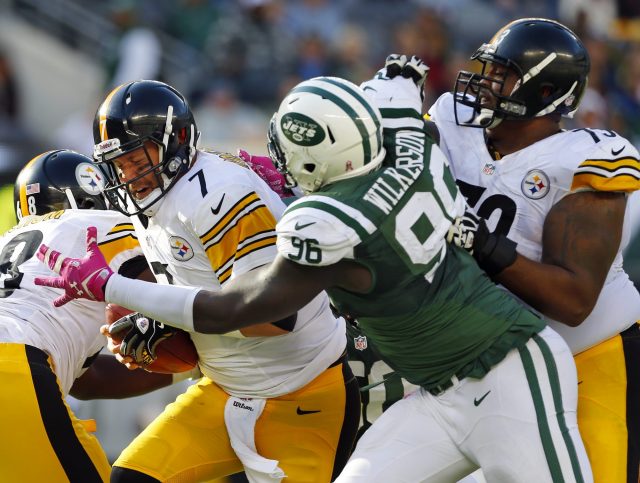 After signing a huge contract extension, Wilkerson disappointed both on and off the field last season. Too often Wilkerson disappeared for stretches and seemed distracted.
When his head is in the game, he almost always seems to be forcing the action and causing havoc in the opponent's backfield. His experience and respect in the locker room have made him a team leader. People can point to others on this defense, but if Mo isn't performing at his best, it will have a disastrous effect.
He seems motivated to get back to being a dominant force and reliable player. If he can be as effective as he was at his best in 2015, the Jets have nothing to worry about.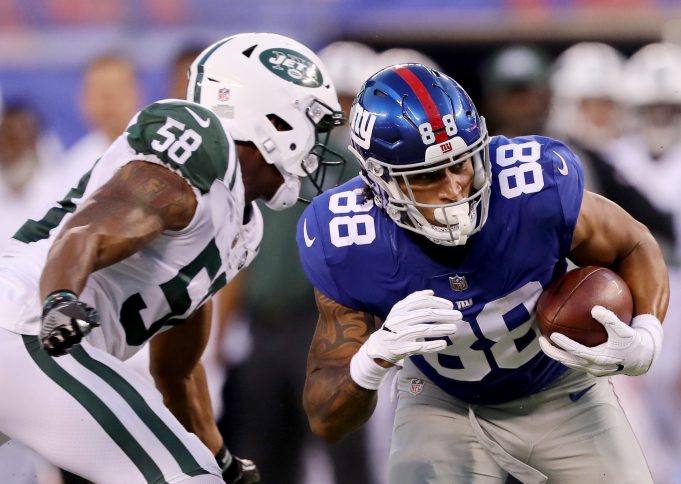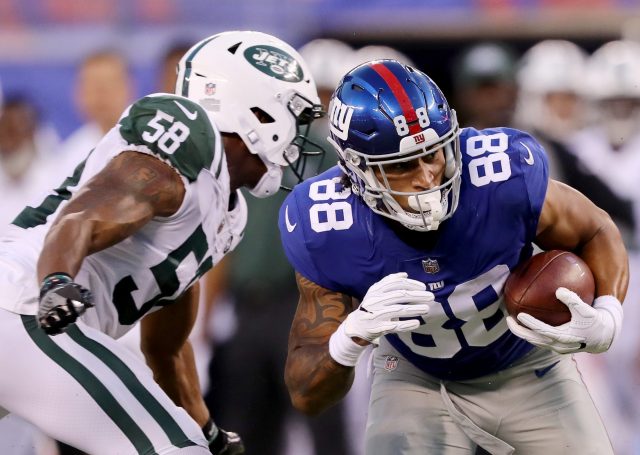 When the Jets drafted Lee with the 20th overall selection in the 2016 NFL draft they thought they were getting a game-breaking LB that would fit right into the Jets front seven.
However, injuries and an inability to cover backs and receivers made Lee one of the worst statistically at his position. Opposing QBs had a rating of 132.9 when targeting Lee in coverage.
In addition, Lee had to suffer being on the losing end of games for the first time in his life. The New York Jets lost 11 games in 2016. In four years of high school football, Lee only lost six games. At Ohio State, he only lost two.
It pisses me off," Lee told NJ.com's Tyler Calvaruso. "I don't like to lose. I wasn't born on this planet to lose."
Lee is committed to becoming the defensive force he was in college and the player the Jets thought they were drafting in 2016. He spent much of the offseason studying routes and defensive concepts while reporting to training camp heavier and stronger.
If he makes the adjustments he needs to make, the Jets will have a dominant linebacker to lead them for years to come.
Jamal Adams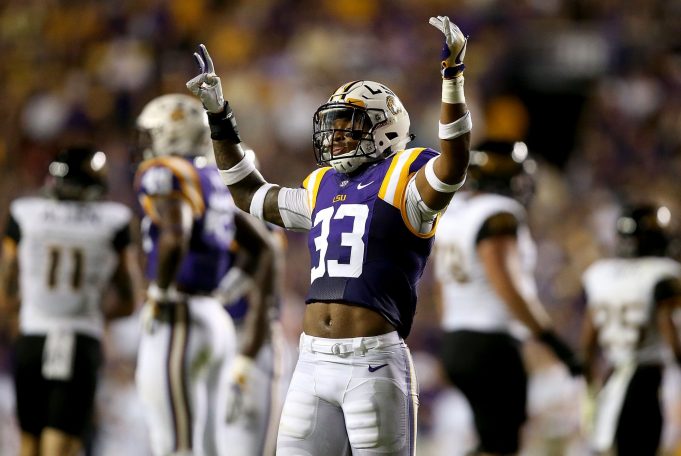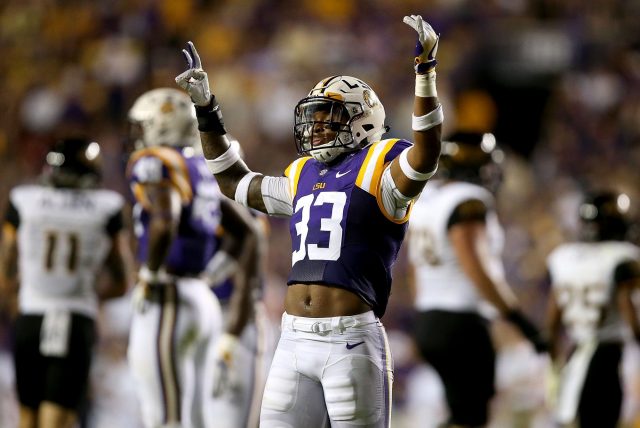 Like Williams in 2015, Adams fell into Jets hands at the number six selection in 2017. Most draft experts had Adams going earlier and the Jets benefited again by having an elite player drop into their lap.
NFL pundits rave at Adams' ability to always be in the right place. The Jets secondary wasn't just bad last season, it was hideous. They missed coverages constantly and failed to communicate, leading to 35 pass plays of over 25 yards for opponents.
Head coach Todd Bowles recognizes that Adams is a natural leader.
"It's coming out because that's who he is, it's not because he's trying to be a leader,'' Bowles told the New York Post's Mark Cannizzaro. "He's a vocal guy, a confident guy. Players know BS, players know other players. Some people around the league just do their job and be themselves and they end up being leaders, He has shown throughout rookie camp and the preseason that he is for real, and I think [Adams] is one of those guys.''
His leadership in the defensive backfield should drastically improve the Jets ability to limit big plays this season and for years to come.
Marcus Maye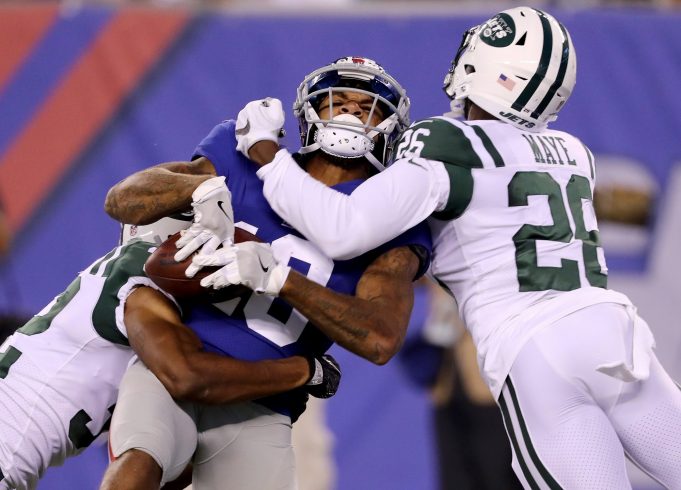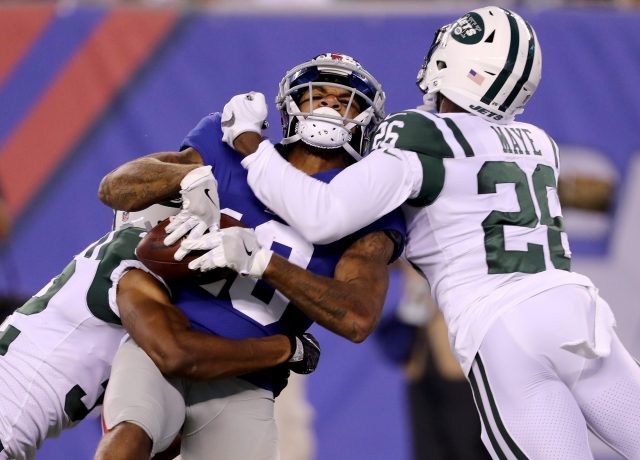 Along with drafting Adams, the Jets completed the revamping of their defensive backfield when they took Maye in the second round of the 2017 NFL draft. Known as a hard hitter coming out of the University of Florida, Maye, like Adams, has made his presence known at rookie camp and in the preseason.
The pair made an immediate impact on veterans in the locker room, including defensive tackle Steve McLendon.
"He communicates well, he plays fast, he plays hard, he's extremely smart,'' McLendon told Cannizzaro. "He's very determined. Same goes for Maye. These guys are taking it really personal to not only be on the team but make the team better.''
Maye added that leading comes naturally for both himself and his new partner in crime.
"That role is there, and you can't lose that if it's a trait you have,'' Maye told Cannizzaro. "Jamal and I are just doing our jobs. The older guys on the team, they listen to us. Even though we're rookies, they still listen to us, just like we listen to them. You don't have to change who you are and how you are when the team accepts you.''
It's far too early to say that they will, but both Adams and Maye look like the types of players who will one day take their places in the team's Ring of Honor.
Of course, there's a whole lot of work to be done before we can start talking about long-term accolades. And the work starts for real later today in Buffalo.
Mark Kelly covers all New York Sports and the New York Jets for ProFootballSpot.com. You can follow him on twitter @CkmagicSports. A two-time Emmy Award Winner and former ESPN Researcher, Mark's story of surviving cancer has touched many lives. Read more about Mark here or go to CKMagicSports.com and click on KNOCKOUTCANCER.