It's time for bold Fantasy Football predictions—the sequel. After hitting the AFC first, we've teed up the NFC.
Fantasy football is a game of predictions, many of which are boring and the same thing over and over. David Johnson and Le'Veon Bell will finish as top 10 running backs, Ya think? I don't see any fun in that.
Here are my bold predictions for every team in the NFC to go along with the players predicted stat line. Let's get to it.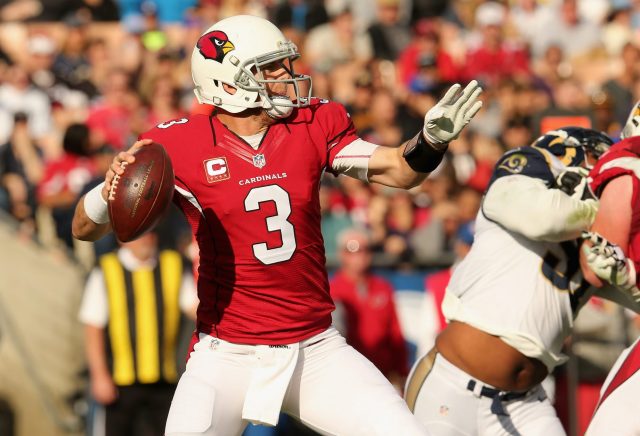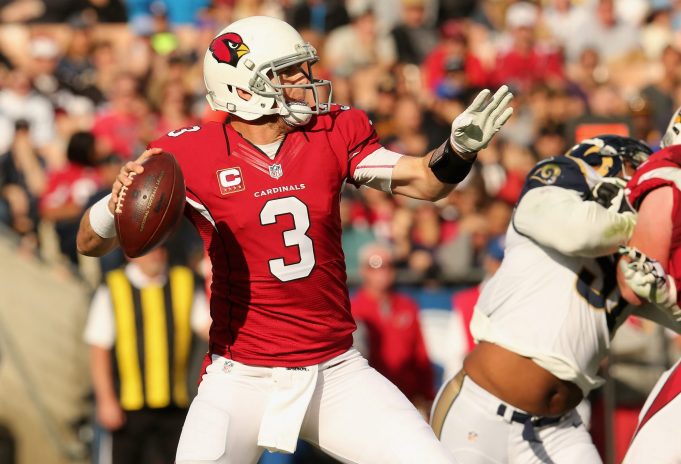 Arizona Cardinals
Carson Palmer will finish as a top eight quarterback
Health has been a big concern for Palmer in the past, but his offensive line is healthy and he has the weapons around him to have a special season. Arizona has a great schedule to open the season—Detroit, Indianapolis, San Francisco, Philadelphia and Tampa Bay. All teams with bad pass defenses. Arizona should put up 30-plus points in every one of those games. Having a healthy John Brown will only make Palmer better in 2017.
Prediction: 4,500 passing yards and 35 touchdowns
Atlanta Falcons
Austin Hooper will finish as a top 10 tight end
Falcons tight ends caught six touchdowns and had around 50 receptions last season. Jacob Tamme is gone and Hooper has the job all to himself. As long as Matt Ryan is under center and healthy, the Falcons will throw the ball early and often. Hooper will benefit from being covered by linebackers and the defenses focusing on Julio Jones and the Falcons running backs. Hooper is a good tight end to use a late round pick on with good upside.
Prediction: 55 catches for 700 yards and eight touchdowns
Carolina Panthers
Jonathan Stewart will finish with more fantasy points than Christian McCaffrey
Stewart is being drafted as running back No. 39, McCaffrey No. 12. When Stewart is healthy, he will receive more carries and will be the goal-line back for the Panthers. There is no way that I am drafting McCaffrey inside the top 15 at running back with Stewart still having a role on the team.
Prediction: 900 rushing yards and 10 touchdowns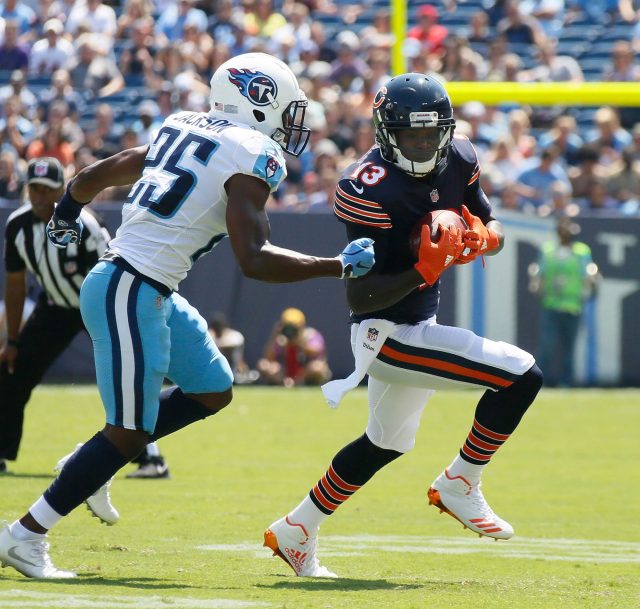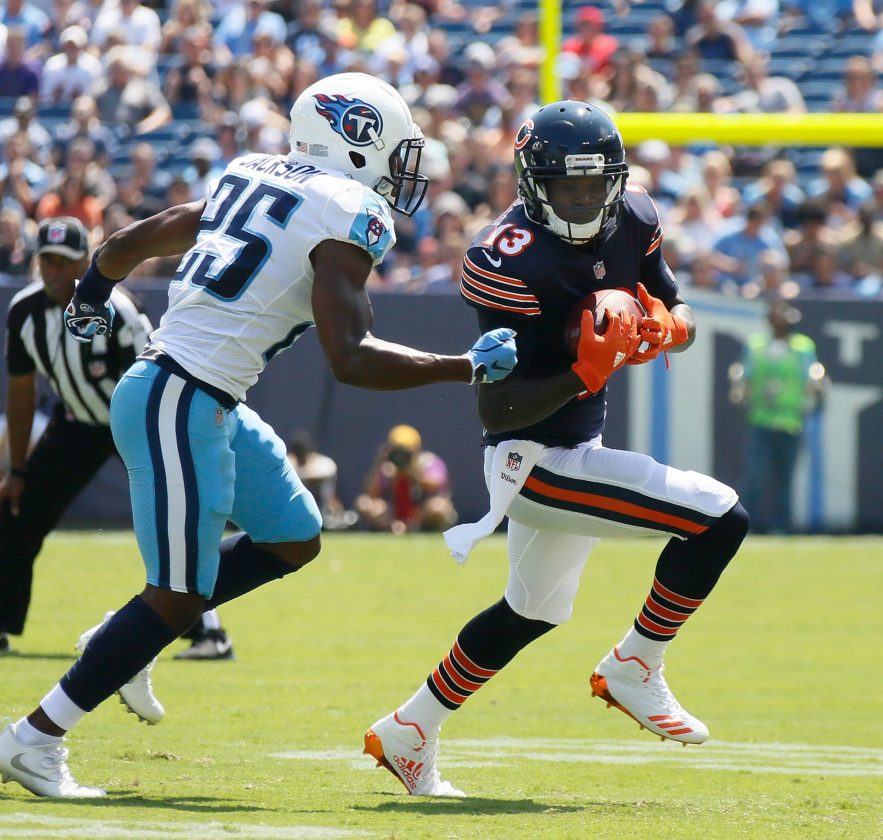 Chicago Bears
Kendall Wright will finish as a top 30 wide receiver in PPR scoring
The Bears will be down a lot this year and be forced to throw as they try and play catch up. Wright will benefit the most from this with some short catches over the middle. He will be the security blanket for whoever the Bears start at quarterback. In 2014, he had 94 receptions for 1,079 yards.
Prediction: 80 catches for 850 yards and four touchdowns
Dallas Cowboys
Dez Bryant will finish outside the top 20 at wide receiver this year
The Cowboys go up against a lot of top-tier cornerbacks this year. Every one of them will shadow Bryant. He will still get his numbers this year and he won't hurt your fantasy team, but don't expect elite numbers. I am not sold on Dak Prescott either. Without Ezekiel Elliot, the defense will make Dak beat them through the air. I don't see that happening.
Prediction: 65 receptions for 900 yards and eight touchdowns
Detroit Lions
Eric Ebron will finish as a top five tight end in PPR rankings
Ebron played in only 13 games last year and had 66 receptions, the 10th highest total among tight ends. The Lions will throw a lot and Ebron is the biggest target on the team. What stopped him from being a top 10 tight end this year is that he only had one touchdown. That number will go up. Touchdowns are the hardest statistic to predict, but he will be among the top five in receptions by the end of the year.
Prediction: 75 catches for 850 yards and five touchdowns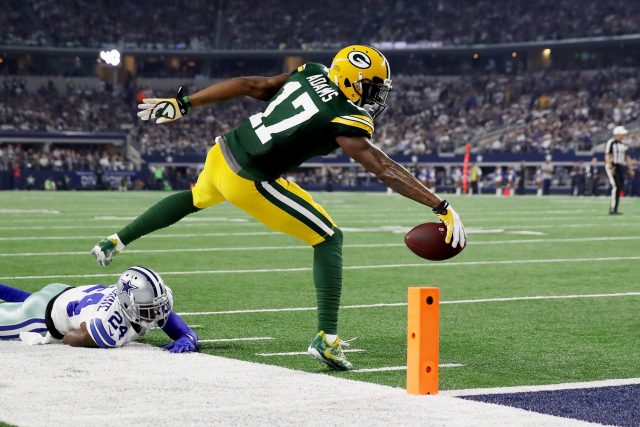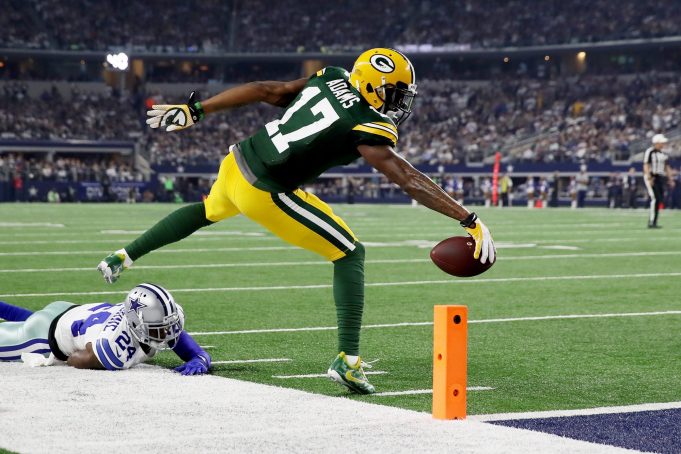 Green Bay Packers
Davante Adams will be the highest scoring Packers wide receiver in 2017
Adams was quietly a top 10 receiver in both standard and PPR scoring in 2016. Jordy Nelson is another year older and Adams has another year in the system. Every week Jordy will be the receiver that defenses focus on, and Adams will see the defenses number two cornerbacks. Both will have monster seasons and Aaron Rodgers will win the MVP. Adams is being drafted behind Terrelle Pryor and Alshon Jeffrey. He is too good of a player in the best offense in the NFL to be going as wide receiver No. 18 in drafts.
Prediction: 85 catches for 1,150 yards and 12 touchdowns
Los Angeles Rams
Todd Gurley finishes as the No. 1 running back in fantasy
I am leading the Gurley bandwagon and I will go down swinging with him. The offense will improve and Gurley will be the focal point every week, he should see around 25 touches a game. He's only 23 and I believe that 2016 will be the worst year of his career. When the Rams get close, they will feed the ball to him. He will also catch the ball out of the backfield more in 2017.
Prediction: 2,000 total yards and 15 total touchdowns
Minnesota Vikings
Stefon Diggs will finish as a top 12 receiver in PPR scoring
When Diggs was healthy last year, he looked unstoppable. The Vikings have a great schedule for their wide receivers and every team in their division has a horrible secondary. Dalvin Cook should help the passing game because the defenses must worry about the running game. Diggs is the perfect No. 3 wide receiver who has No. 1 upside.
Prediction: 90 catches for 1,100 yards and eight touchdowns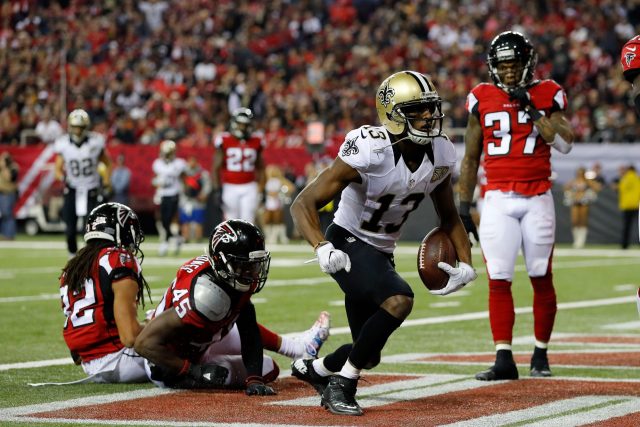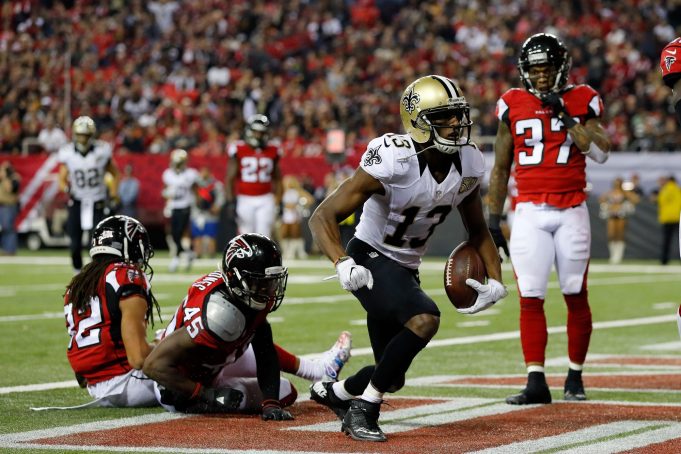 New Orleans Saints
Michael Thomas will finish as a top three wide receiver in fantasy
Thomas is in the perfect system for his skills to flourish. He is by far the most talented skill position player on the roster and he will improve on his top eight finish last year. Don't be surprised if Thomas ends up with 150-plus targets in 2017.
Prediction: 110 catches for 1,300 yards and 10 touchdowns
New York Giants
Paul Perkins will finish outside the top 30 at running back
This has to do with more of how bad the offensive line is in New York than Perkins not being a talented back. The line is bottom five in the league. I don't care if they have Barry Sanders in the backfield, no running back will be able to do well this year. When the Giants score this year, it will be in the air. I will not draft any running back in fantasy with a bad offensive line, it just won't work out.
Prediction: 700 rushing yards and four touchdowns
Philadelphia Eagles
Torrey Smith will lead all Eagles skill position players in fantasy points
Breaking news: Alshon Jeffrey won't play in all 16 games this season. Smith has the speed to open the field for the offense and he gives Carson Wentz a deep threat. In 2014, Smith scored 11 touchdowns on only 49 catches. I believe he will become Wentz's go-to target and he can have a career year in Philadelphia. The Eagles will pass a lot and Smith is an underrated receiver, a good sleeper in drafts this year.
Prediction: 75 receptions for 1,000 yards and seven touchdowns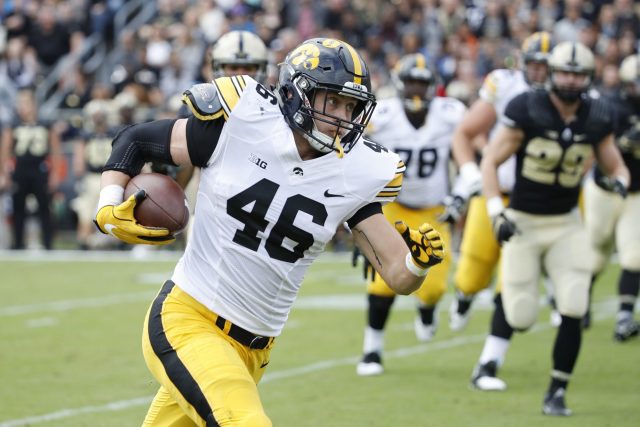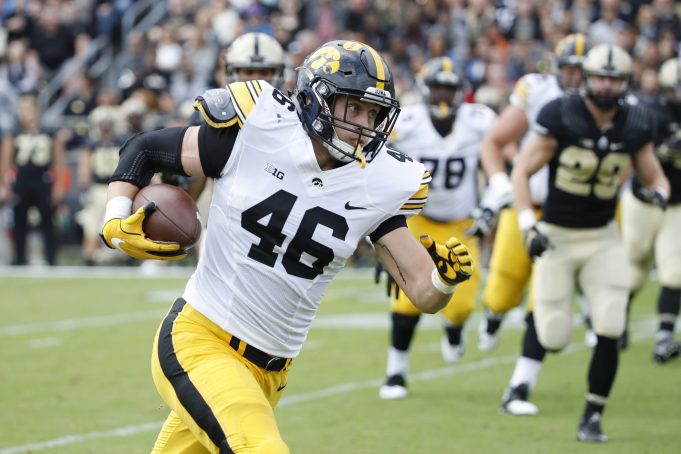 San Francisco 49ers
George Kittle finishes as a top 12 tight end in fantasy
With the 49ers trading away Vance McDonald, Kittle has the job all to himself. Kyle Shanahan will bring much-needed life to the offense, which will be better than most are expecting. Besides Pierre Garcon, Kittle should be the No. 2 option in the passing attack. He is a matchup nightmare for linebackers and will be Brian Hoyer's safety blanket in the middle of the field.
Prediction: 55 catches for 650 yards and six touchdowns
Seattle Seahawks
No Seattle running back will finish inside the top 25
As with the Giants, this has to do with how bad Seattle's offensive line is and that there are too many mouths to feed. Eddie Lacy and Thomas Rawls will be splitting carries all year and C.J. Prosise will be the passing-down back. Seattle's offense will put up points but it will be hard to predict which running back will produce week in and week out.
Prediction: Both running backs will finish around 600 yards and four touchdowns
Tampa Bay Buccaneers
Doug Martin finishes as a top 25 running back
When Martin is healthy, he has been a dominating fantasy running back. In the two years he was fully healthy, he finished the season as a top 12 running back. The schedule at the start of the season is tough but after week 12 it's gold. He will face, Atlanta, Green Bay, Detroit, Atlanta, Carolina and New Orleans. That is the type of schedule you want for your fantasy running back late in the season. If he gets off to a slow start you can buy low, knowing his favorable schedule late in the year.
Prediction: 900 rushing yards and eight touchdowns (most coming after Week 11)
Washington Redskins
Samaje Perine will be the starting running back by week five and finishes as a top 20 running back from that point forward
Perine is a strong powerful running back who will be on a high-scoring offense. He will be the perfect back to give the ball to on the goal line and he can handle a full workload. He reminds a lot of scouts of Michael Turner, a big bruising back who scored touchdowns and wore down defenses in the fourth quarter. Big upside here and a good late round pick.
Prediction: 800 rushing yards and nine touchdowns after Week 4