After breaking things down by position, the time has come for some bold Fantasy Football predictions. Up first, the AFC.
Everyone loves predictions. And you're in luck because I'm giving you two for each team: One bold prediction, and one prediction when it comes to the stats that the player—or players—that we're talking about will produce.
Let's get to it, shall we?
Baltimore Ravens
Jeremy Maclin will score 12 touchdowns
Before Maclin got to Kansas City he was Philadelphia's top red zone threat. The Ravens offense doesn't have a good goal line back or tight end, which means he is their best option in the red zone. No team threw the ball more than Baltimore last season (go ahead, look it up) and Maclin will get a boost in targets and touchdowns because of it.
Prediction: 70 catches for 1,000 yards and 12 touchdowns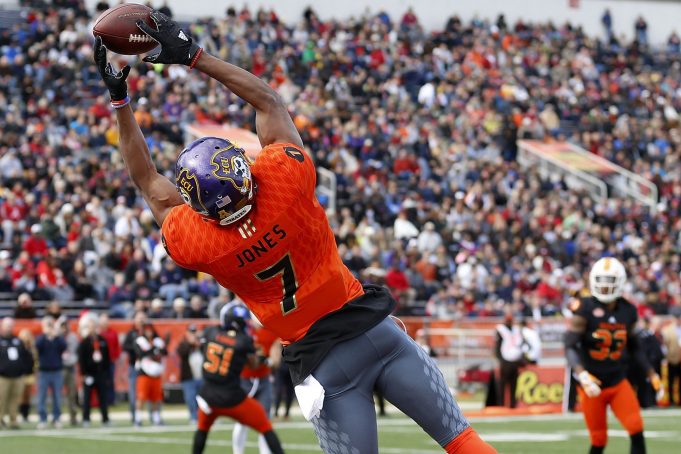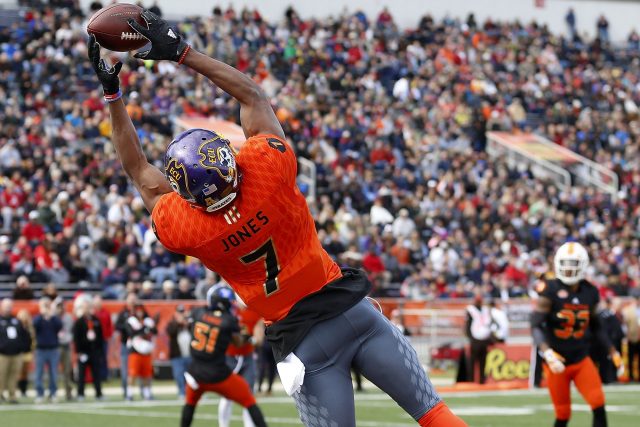 Buffalo Bills
Zay Jones will finish as the top scoring rookie WR
Jones will see a ton of targets now that Sammy Watkins is in Los Angeles. He holds the East Carolina University record for career catches (399) and catches in a single season (158), which he accomplished last season. I don't care what level he was playing at—that is impressive. He just knows how to catch the ball. He could be the next Jarvis Landry.
Prediction: 85 catches for 1,200 yards and four touchdowns
Cincinnati Bengals
A.J. Green finishes as the No. 1 WR in 2017
Green will lead all wide receivers in fantasy points this year because he does it all. He was on pace for 1,500 yards last year before he got hurt. He will lead the league in targets put up the best numbers of his career. Green is in the prime of his career and I don't care what you think about Andy Dalton—when Green is healthy he will force-feed him the ball. Green is the most underrated player in the NFL.
Prediction: 105 catches for 1,500 yards and 12 touchdowns
Cleveland Browns
Duke Johnson will finish as a top 15 running back in PPR scoring
Johnson is the most underrated running back in PPR. The Browns will put him in the slot and find ways to get him the ball this season. I am not sold on Isaiah Crowell being the breakout star that everyone else is, I believe Johnson is the better running back of the two. The Browns offensive line is a top three unit and they will open up running lanes for both running backs all season. Johnson is worth a pick in the top five rounds in PPR.
Prediction: 70 catches, 1,100 total yards and six touchdowns
Denver Broncos
C.J. Anderson will finish 2017 as a top six running back
Anderson has shown in the past he can be a team's workhorse and put up good fantasy numbers. I am not worried about any other running back on the Broncos roster so long as Anderson stays healthy. His defense is the best in the league and his team's quarterback play is average at best. That means they will be looking to eat up the clock on the ground, with a heavy dose of Anderson in nearly every game.
Prediction: 1,200 yards rushing and 11 touchdowns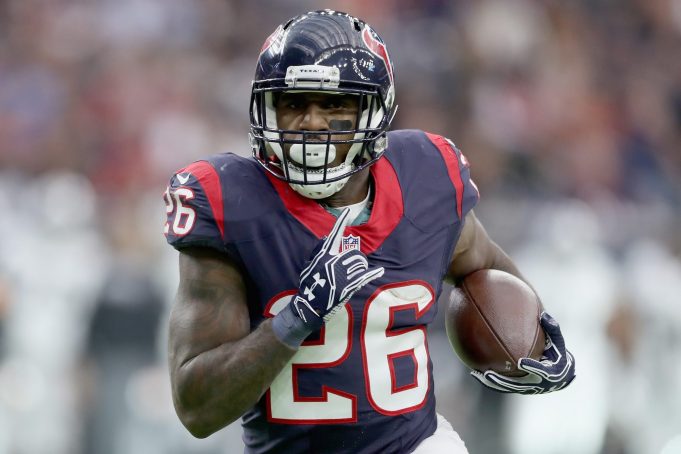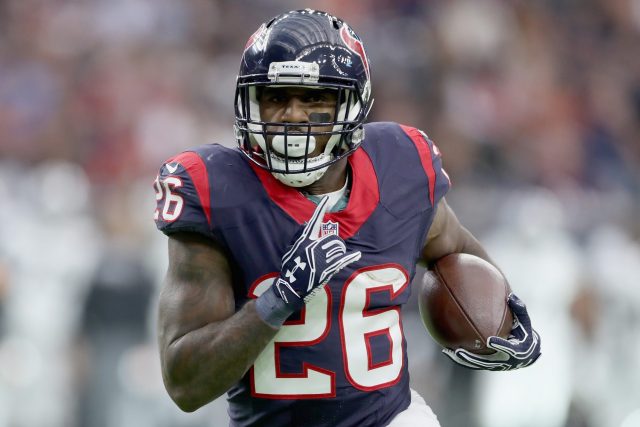 Houston Texans
Lamar Miller won't be a top 20 RB
Miller wasn't very impressive last year, averaging less than four yards per carry in eight of his 14 games last year and reaching the end zone just five times on 268 rushing attempts. I don't want to invest in a player who wasn't very good in over half his games last year, especially where he's being drafted in the third round. I'm staying away from the whole Houston offense in 2017.
Prediction: 950 yards rushing and five touchdowns.
Indianapolis Colts
Donte Moncrief outscores T.Y. Hilton in fantasy points for 2017
I am not a big Hilton fan but I do love me some Moncrief, who is a touchdown machine. Once Andrew Luck is healthy, he will outscore Hilton in fantasy points. I am trying to go bold with these predictions and I don't think putting anything about Frank Gore will catch anybody's attention. Moncrief will become Luck's go-to guy this season.
Prediction:1,000 yards receiving and 12 touchdowns
Jacksonville Jaguars
Leonard Fournette isn't a top 20 RB at the end of the season
This has nothing to do with his talent, as the guy was amazing to watch in college. I don't think he will be able to stay healthy for a full 16 games. He's already having foot problems and for a running back, that is a red flag for me. I don't like rookie running backs unless they are in a situation like Ezekiel Elliot was last year. He won't hurt your team but, for where he is being drafted, he won't return his value.
Prediction: 600 rushing yards and three touchdowns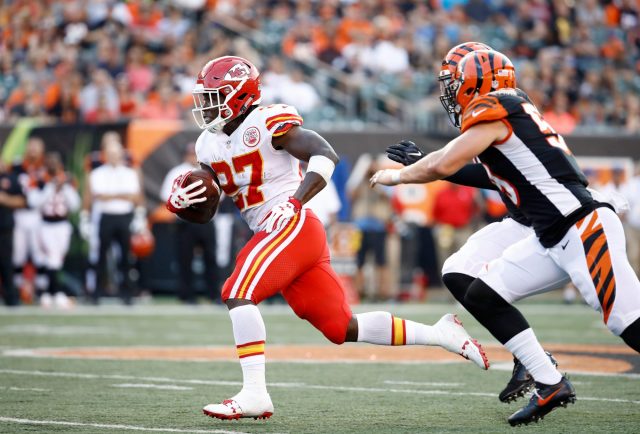 Kansas City Chiefs
Kareem Hunt will finish outside the top 25 at RB
With Spencer Ware injured, people are drafting Hunt in the first three or four rounds in their drafts. I am not buying it. He's not that good. The Chiefs offense is average at best and I don't think Hunt will be worth the high draft pick. Charcandrick West is going to take touches away from Hunt, limiting his production.
Prediction: 700 rushing yards and three touchdowns
Los Angeles Chargers
Hunter Henry will lead all tight ends in touchdowns—again
I bet you didn't know that Henry was tied for the most touchdowns for tight ends last season with eight. He did that despite being the backup for most of the year. Now he's the starter. Philip Rivers loves to look for Henry in the end zone and with him starting all 16 games, he should have no problem scoring 10-to-12 touchdowns this year. He's a bargain for where he is being drafted.
Prediction: 600 receiving yards and 12 touchdowns
Miami Dolphins
Kenny Stills leads Dolphins WR in fantasy points
DeVante Parker is the wide receiver that most are predicting to lead the team. However, how will Parker do when he has every team's top cornerback on him? Stills had 42 catches for 726 yards and nine touchdowns a year ago. He doesn't need 80 catches to lead the team in fantasy points but he'll score 10-plus touchdowns to help pad his stats.
Prediction: 60 catches for 850 yards and 11 touchdowns.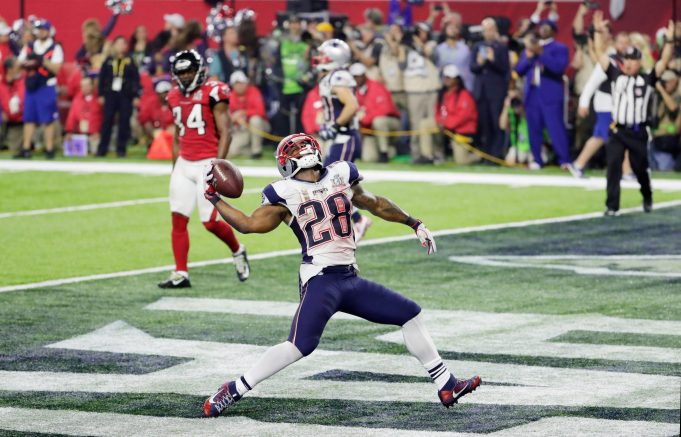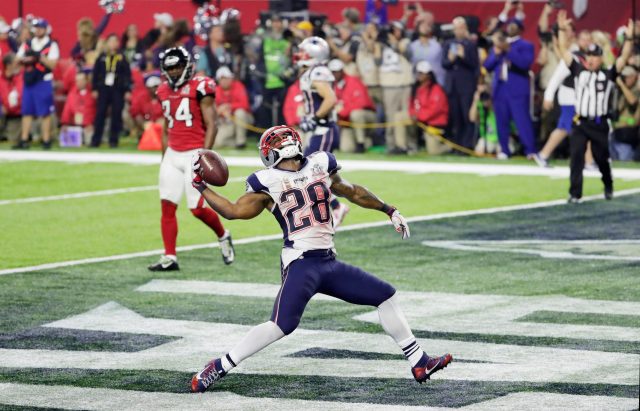 New England Patriots
James White finishes the year as a top 15 RB in PPR scoring
With Julian Edelman done for the year, White is going to see more touches. He'll be used in the slot and could see as many as 100 targets. Head coach Bill Belichick has a lot of trust in White and it wouldn't surprise me if he becomes the team's featured running back at some point.
Prediction: 70 catches and seven touchdowns receiving this year.
New York Jets
Robby Anderson will finish as a top 18 wide receiver in PPR scoring.
This comes down to the Jets literally having nobody else to target in the passing game. There's no reason Anderson can't see 115 targets (or more) if he stays healthy, making him a good PPR play. He isn't anything special talent-wise, but he will be the focal point of the passing game every week.
Prediction: 75 catches for 1,100 yards and five touchdowns
Oakland Raiders
Amari Cooper will finish with more fantasy points than Julio Jones
Yeah, I said it: Cooper will outscore Jones this year! That also means Cooper will finish as a top 10 receiver. Cooper has all of the skills to be an elite receiver and he also has a good quarterback who can get him the ball.  I also believe that the Falcons will take a step back and the whole offense will suffer because of it. Cooper is younger and he will pay off in a big way for those who drafted him.
Prediction: 85 catches for 1,300 yards and nine touchdowns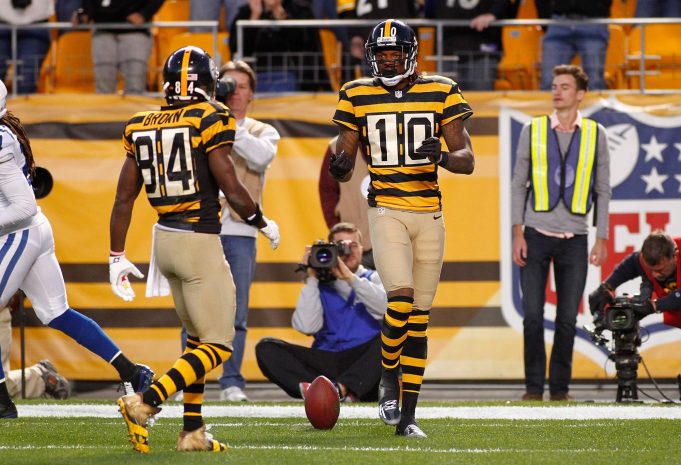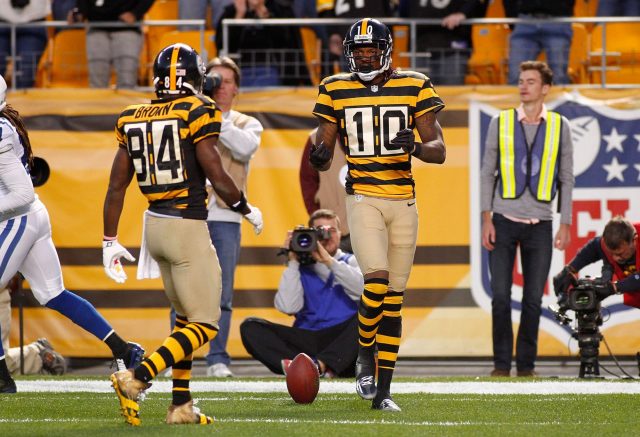 Pittsburgh Steelers
Both Antonio Brown and Martavis Bryant will finish as top 12 wide receivers
Half of this bold statement isn't very bold but having both inside the top 12 is. When Bryant is on the field (and not suspended), he has shown how great he can be. The Steelers have three options that they will give the ball to on offense: Brown, Bryant and Le'Veon Bell. The Steelers offense is one of the best in the league and the team will force feed those three the ball all season.
Prediction: Brown puts him his usual monster numbers; Bryant will have 900 yards receiving and 11 touchdowns
Tennessee Titans
Eric Decker finishes the year as a top 12 fantasy wide receiver.
Decker has produced like a top 15 wide receiver when he's healthy. Marcus Mariota is a big upgrade over what Decker has had at quarterback recently and he will be Mariota's top target, especially in the red zone. He's going way too late in drafts and will finish the season inside the top 12.
Prediction: 70 catches for 1,000 yards and nine touchdowns.