Not sure what to do after the first round of your fantasy football draft? We've got you covered.
I have participated in nearly 100 mock drafts preparing for the upcoming fantasy football season and have noticed a couple of things.
After round three, running back starts to get thin real quick. You want to grab one—if not two—of the top 15 running backs before the fourth round. If you use the "zero running back" draft strategy, your team's starting running backs could wind up being Spencer Ware and Ty Montgomery. How confident are you in that?
You can find a good wide receiver in every round this year. Receivers who will have over 75 catches and 1,000 yards can be found in round seven or later.
Be the first or last to draft a quarterback this year, the position is deep.
Don't draft a team of potential breakout players, 80 percent of them won't pan out and you won't make the playoffs.
In your first four picks, go with safe players who can be the building blocks of your team for the year.
Every draft is different and every league is different, so know your league before heading into the draft. Be patient in your draft but also have fun, draft day is the best day of the year.
To give you a leg up on the competition, I've compiled a list of at least one player that you should target in each round this year. The first round isn't included because that round plays itself out. You already know who you're targeting with your first pick.
Note, all average draft positions (ADP) listed below come courtesy of FantasyPros.com.
Round 2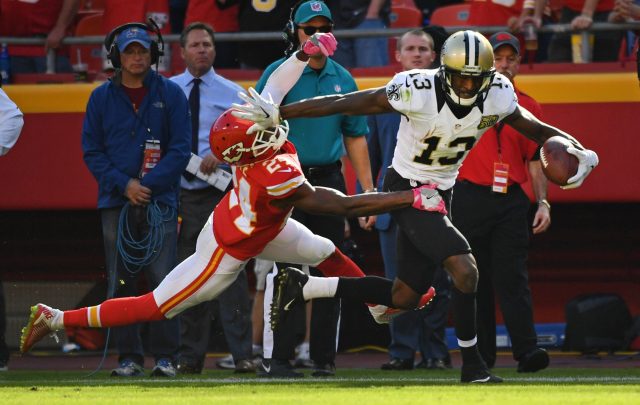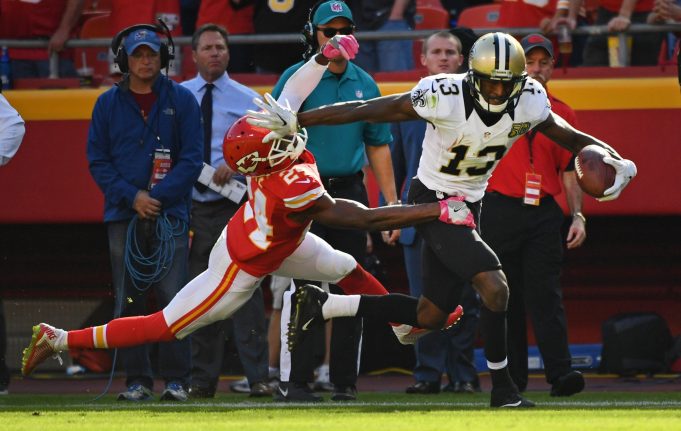 Michael Thomas, WR, New Orleans Saints (ADP: 16): Thomas is a number one receiver in fantasy football this year and you can draft him in the second round. Saints like him so much they decided to trade away the explosive Brandin Cooks. He could see 150 targets this year from Drew Brees in an offense that loves to pass the ball. A season with 105 catches, 1,300 yards and 10-plus touchdowns is realistic for Thomas in 2017.
If you go WR/WR with your first two picks you will be set at the position with Thomas as your number two. If you are going to target him in the second round, I would pair him up with a running back in the first round. It will give you a stud at both positions.
Todd Gurley, RB, Los Angeles Rams (ADP: 20): In 90 percent of the mock drafts I've done this year, Gurley has wound up on my team. He has the talent and the makings of a fantasy football superstar. The Rams brought in Andrew Whitworth, one of the best left tackles in the game. Head coach Sean McVay knows what he has in Gurley and will feed him the ball early and often. A big season lies ahead for Gurley this year. He doubled his catch total in 2017, which helps in PPR scoring.
Round 3
Rob Gronkowski, TE, New England Patriots (ADP: 20): If he stays healthy, Gronkowski can win you your league. From 2014-15, he averaged 77 receptions, 1,150 yards and 12 touchdowns a year. You can't find that production with any other tight end in the league.
New England isn't going to struggle to score points, and Tom Brady looks for Gronk in the red zone. With how explosive this offense can be, he could score 15 touchdowns this season. If you draft Gronk this year, though, you need a solid backup due to his injury history. Target Cameron Brate or C.J. Fiedorowicz in the later rounds. Both are solid backup options and viable bye-week replacements for Gronk in Week 9.
Amari Cooper, WR, Oakland Raiders (ADP: 24): Cooper's production will take a big step up this season. He isn't going in the first two rounds due to his low touchdown numbers (five and six) in his first two seasons. Cooper is only 23 and will catch around 80 balls this year to go with 1,000 yards. If he scores eight touchdowns, he is giving you No. 1 receiver numbers.
Round 4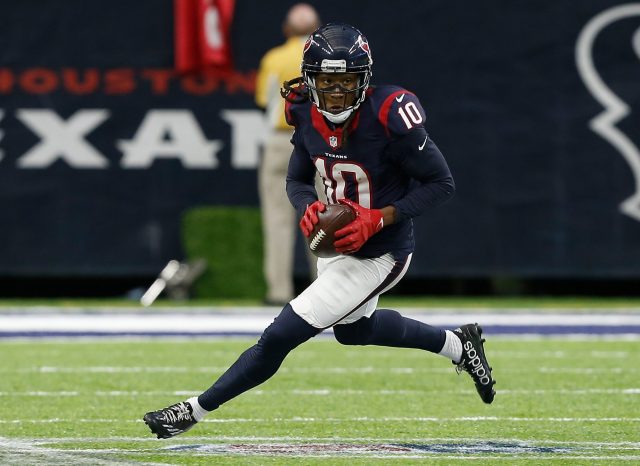 DeAndre Hopkins, WR, Houston Texans (ADP: 31): Hopkins hasn't had a good quarterback yet in Houston, but Brock Osweiler was the worst. Thankfully, he's gone. In 2014 and 2015, Hopkins averaged 93 catches, 1350 yards, and 8.5 touchdowns per season. Don't draft him expecting 2015 numbers (111, 1500, 11) but 85 catches, 1,100 yards and 8 touchdowns would be great production. Whoever the starting quarterback is they will target Hopkins early and often.
Even with a terrible QB, Hopkins averaged 94 catches, 1,366 yards, and eight touchdowns per season from 2014-15. Don't draft him expecting 2015 numbers (111 receptions, 1,500 yards, 11 TD), but 85 catches, 1,100 yards and eight touchdowns are realistic numbers. Whoever the starting quarterback is, they will target Hopkins frequently.
Alshon Jeffery, WR, Philadelphia Eagles (ADP: 39): Jeffrey scares me because of his injury history but besides Hopkins, no player in round four has his upside. He's the number one target in this offense, in the prime of his career and someone that Carson Wentz will target in the red zone.
Round 5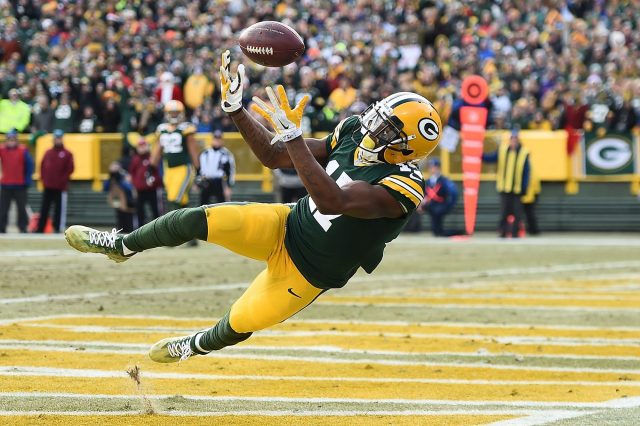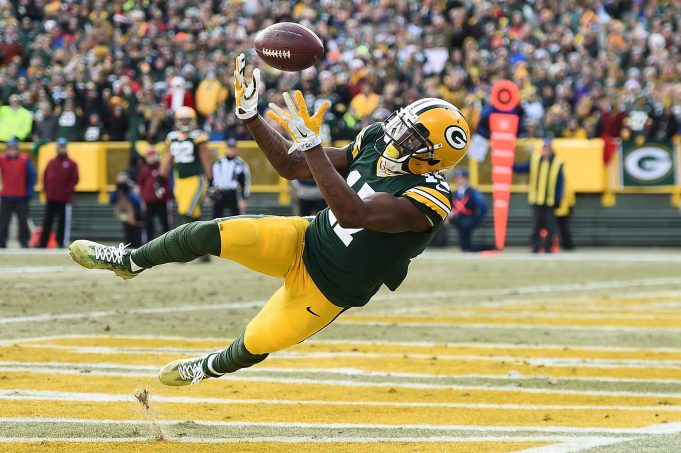 Davante Adams, WR, Green Bay Packers (ADP: 44): Adams finished last year as the ninth-best receiver in PPR, seventh in standard scoring. That was no fluke. With Jordy Nelson back in the mix, 12 touchdowns are a lot to ask for. But we should be drafting him based on volume and his quarterback, Aaron Rodgers. He is the number two option with an elite quarterback, a great value in the fifth round.
---
---
Round 6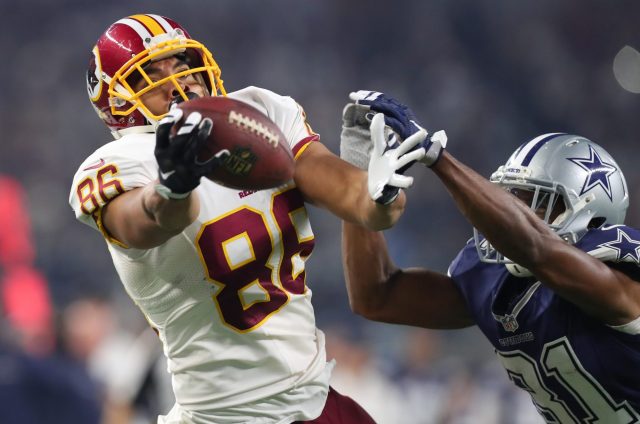 Jordan Reed, TE, Washington Redskins (ADP: 51): Like Gronk, injuries are a concern with Reed. If they weren't he'd be going in the third round. He'll be Kirk Cousins' go-to target this year, especially in the red zone.
There aren't many tight ends like Reed, who has great hands and even better speed for a tight end. You're getting great value and a game changer at the position in the sixth round, but you need to add one of the backups we mentioned earlier as insurance.
Kelvin Benjamin, WR, Carolina Panthers (ADP: 60): With a healthy Cam Newton under center, Benjamin will have a bounce-back season. He's got a relatively easy schedule and should score double-digit touchdowns easily. You can't teach height, and at 6'5″ he is one of the best red zone targets in the game. Benjamin offers terrific upside for this year.
Round 7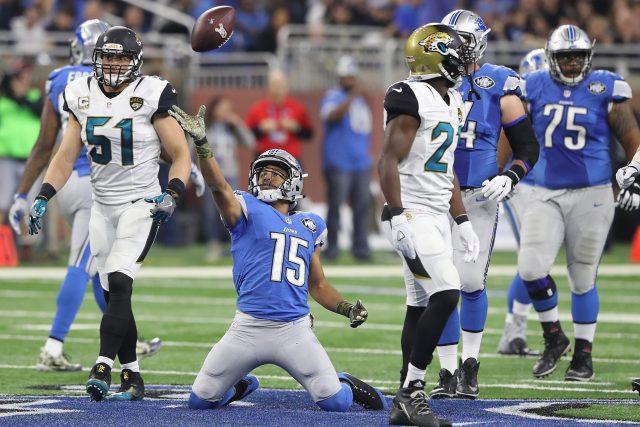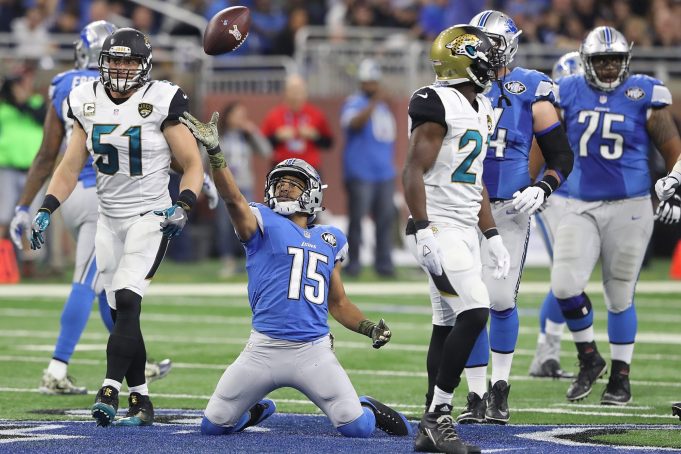 Golden Tate, WR, Detroit Lions (ADP: 61): Tate will end up on a lot of my teams this year, especially in PPR leagues. Over the past three years, he's averaged 93 receptions (on 136 targets) for 1,074 yards and five touchdowns a season. I have no problem taking Tate as early as the fourth round, but if he falls to you in the seventh, that's an absolute steal.
Bilal Powell, RB, New York Jets (ADP: 67): The NFL season hasn't even started and the Jets have already been eliminated from playoff contention. They'll be bad, but Powell will be a bright spot on the offense. In the final four weeks of last season, Powell averaged 20.5 carries and 5.8 targets per game. He had over 550 total yards and three scores. Only one running back outscored him during this stretch—Le'Veon Bell.
Round 8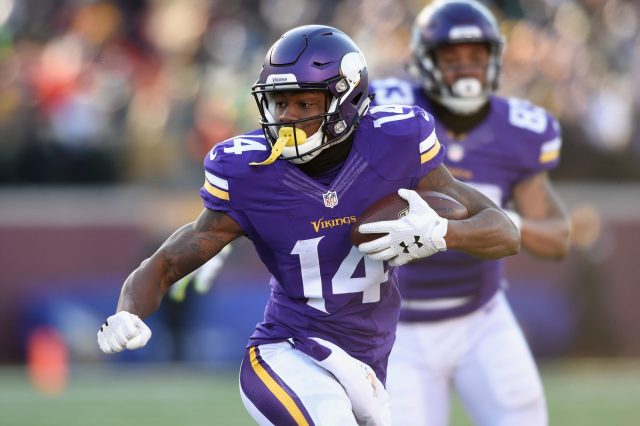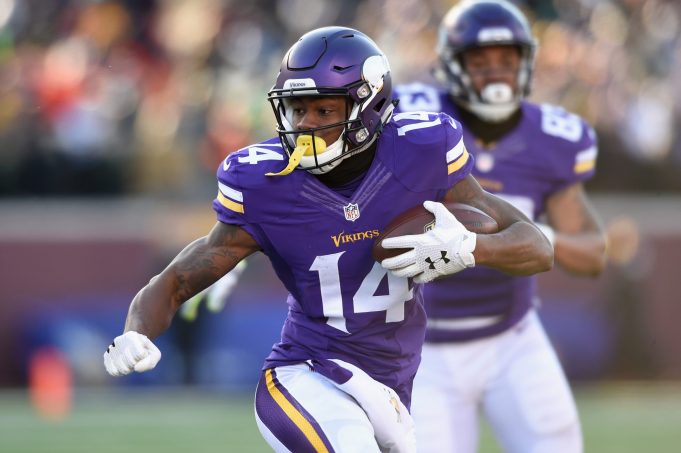 Stefon Diggs, WR, Minnesota Vikings (ADP: 71): When Diggs was off the injury report last year, he averaged nine catches and 107 yards per game. Sammy "Sleeves" Bradford targets him when he's healthy and, if he can stay off the injury report, he can be Golden Tate 2.0. He's worth a pick in the eighth round, as he has a solid floor with great upside. Diggs will be on a lot of championship teams in 2017.
Kirk Cousins, QB, Washington Redskins (ADP: 79): Cousins is the perfect quarterback to wait on in your draft. You should have your lineup set by the eighth round, with a solid flex or bench player. Cousins finished 2016 as the sixth-best QB, throwing for 4,900 yards and 25 touchdowns. Over the past two seasons, he has completed around 68 percent of his passes and has averaged 27 touchdowns. I want consistency and upside at the QB position. Cousins offers both.
Round 9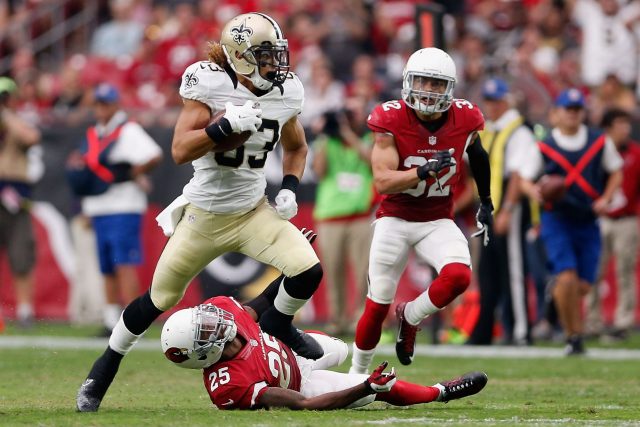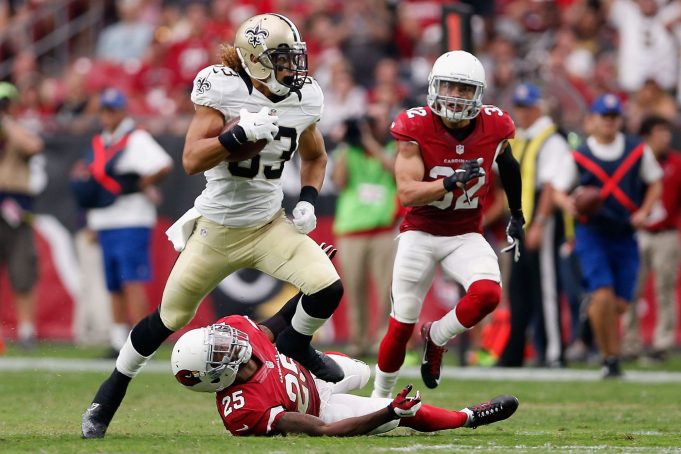 Willie Snead, WR, New Orleans Saints (ADP: 80): Snead will also be on a lot of my teams this year. Cooks is gone and Snead will jump right into the second option in New Orleans' dynamic passing attack. The Saints wide receivers have a good schedule and he will face the opposing team's number two or nickel corners. There's lots to like about Snead and he will be a player I will draft a couple rounds earlier than his ADP.
Derrick Henry, RB, Tennessee Titans (ADP: 86): I see Henry like a top prospect in fantasy baseball. You are drafting him knowing you won't start him in Week 1 but hope that he gets his chances and can be a keeper for years to come. If DeMarco Murray goes down with an injury, Henry is a top six running back.
Henry faced the most stacked boxes (eight men or more in the box) in the NFL last season—52 percent of the time. When he faced eight men or more in the box, he averaged 4.2 yards per carry. That tells me that it doesn't matter how many people a team uses to try and stop him, he is a hard man to tackle. If he becomes a starter, he won't see as many stacked boxes which will only help him. A great pick this late in the draft and someone who will most likely be a starter in 2018.
Round 10
https://www.youtube.com/watch?v=QQ484lVx3LE
Eric Decker, WR, Tennessee Titans (ADP: 97): It's not often that you will find a team's number one target this late in the draft, but Decker is being ignored. When healthy he has been a borderline No. 1 fantasy wideout. From 2012-15 he averaged 82 catches (on 126 targets), 1,085 receiving yards and 10 touchdowns. Not bad for a guy you can get in the 10th round.
Pierre Garcon, WR, San Francisco 49ers (ADP: 100): The last time Garcon was playing for Kyle Shannahan, he led the league in receptions. He will be the team's number one option and QB Brian Hoyer can get him the ball when he's open. Good upside and, like Decker, it's hard to find a team's number one option this late in the draft. He will be a target monster this year and could lead the league in receptions.
Round 11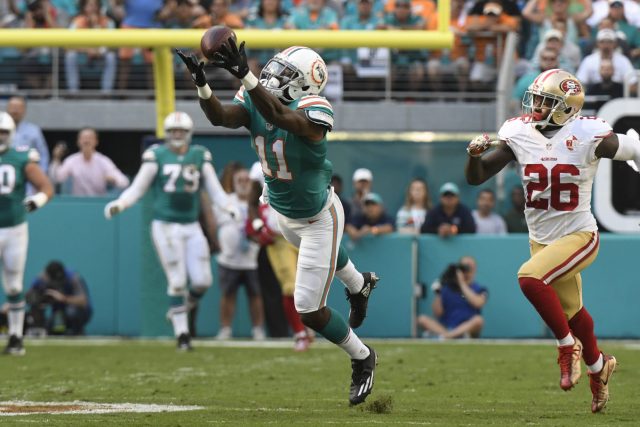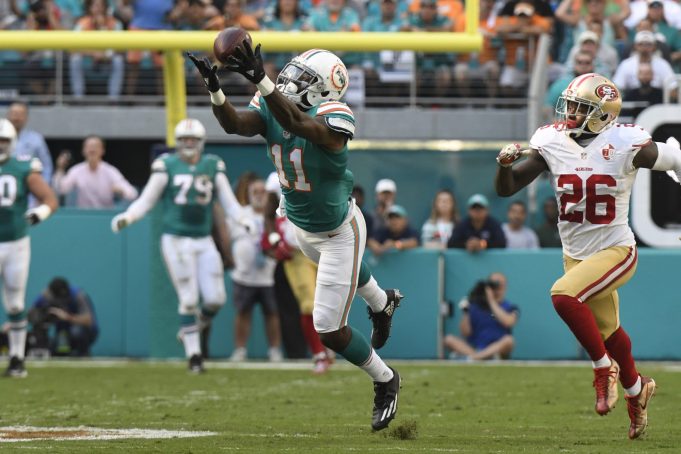 DeVante Parker, WR, Miami Dolphins (ADP: 106): Jay Cutler loves big wide receivers and the 6'3″, 209-pound Parker fits that description. In only two drives in their first preseason game together, Cutler targeted Parker four times. Cutler has shown in his career that he will lock onto a target and go to them a ton. Parker's ADP will rise before the season starts and if he falls in your draft, get him. He can be the 2013-14 version of Alshon Jeffrey this year (averaged 87 catches, 146 targets, 1,277 yards and 8 TD).
Hunter Henry, TE, Los Angeles Chargers (ADP: 111): Henry is the perfect target at tight end late in your drafts. When Philip Rivers gets in the red zone, he will target Henry. When you are drafting a tight end this late you are looking for one thing, touchdowns. Henry can grab eight or more of those now that he is the starter.
Round 12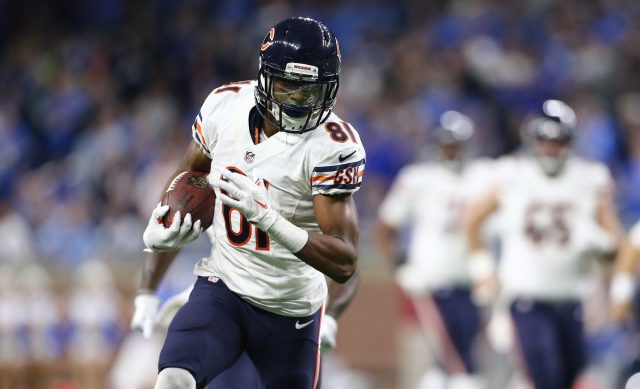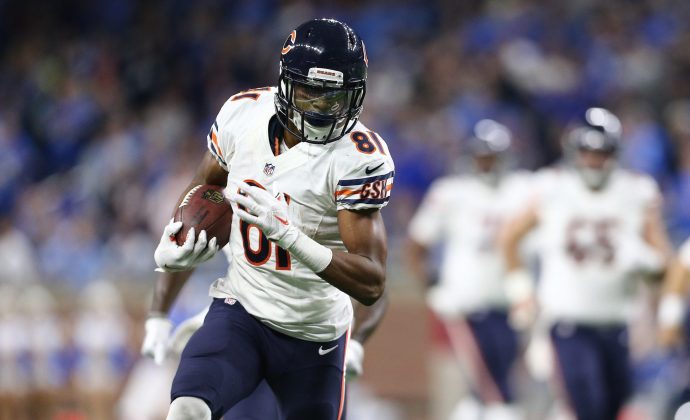 Cameron Meredith, WR, Chicago Bears (ADP: 106): Meredith will be the Chicago Bears number one receiver,  but the difference between him, Decker and Garcon is their quarterbacks. He is better in PPR scoring but he can turn into a solid fantasy option this year if the Bears get consistent QB play. Good value this late in drafts.
Theo Riddick, RB, Detroit Lions (ADP: 111): There aren't many running backs that catch the ball better than Riddick, making him a better target in PPR leagues. He'saveraging 66 catches on 83 targets, 534 yards and five touchdowns over the past two years. Impressive numbers, especially since he only played in 10 games last year. If he stays healthy, he will be a PPR monster in 2017.
Round 13 and Later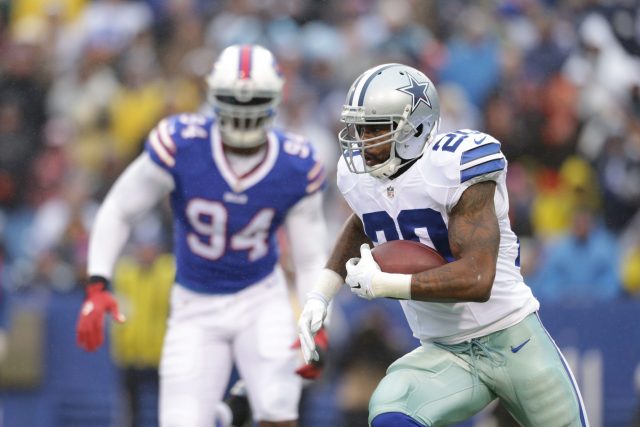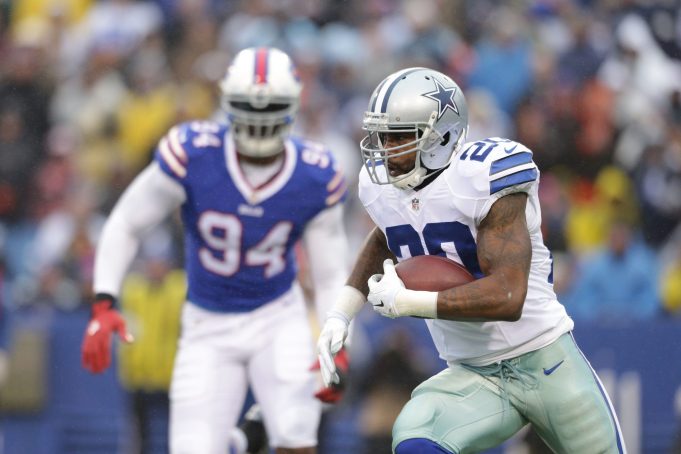 Darren McFadden, RB, Dallas Cowboys (ADP: 116)
Philip Rivers, QB, Los Angeles Chargers (ADP: 118)
John Brown, WR, Arizona Cardinals (ADP: 128)
Duke Johnson, RB, Cleveland Browns (ADP: 129)
Zay Jones, WR, Buffalo Bills (ADP: 160)