The New York Jets finally have some football to play Saturday night against the Tennessee Titans. We've got five things you need to watch out for.
I
t's been nearly 32 weeks, over 4,700 hours and way too long since the
New York Jets
have suited up for football. But finally, the time has inevitably come tonight in the Jets preseason opener against the Tennessee Titans.
Expectations should be tempered, as well as overreactions to whatever transpires at MetLife on Saturday night — for better or worse, take this game for what it is … preseason NFL action.
It's vanilla defensive schemes against guys that may not even be on an NFL roster this fall. With all that being said, here are the top five things to watch out for tonight for the Jets and Titans game.
5. Wide Receiver Play
With Quincy Enunwa lost for the season and a serious case of regret with Eric Decker on the other sideline, it's important from a morale and perception standpoint to see the young guys on the roster step up.
Robby Anderson, who has now assumed the No. 1 role, needs to show he belongs. The Jets drafted two wide receivers in Chad Hansen and ArDarius Stewart, both of whom have been solid in practice. Let's see how they do with the lights on.
4. A Bright Opportunity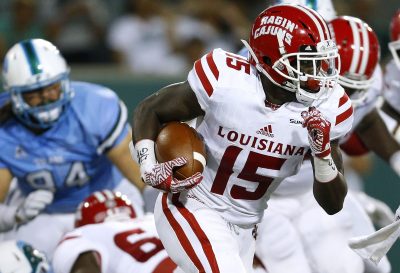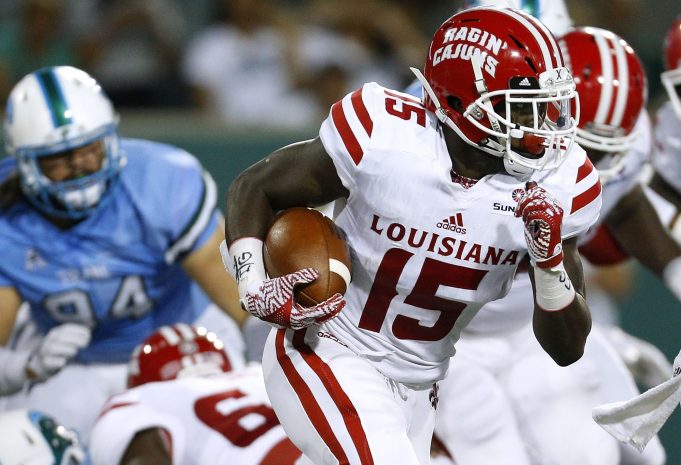 The only announced injuries that'll affect this game are Bilal Powell (neck, out) and potentially Matt Forte (hamstring, questionable). My gut says that Forte doesn't play, which means this is a huge opportunity for Elijah McGuire, the Jets sixth-round draft choice, to prove himself.
McGuire is a versatile back but, in the current rotation, doesn't have much of a role on offense. But all that can change with a great preseason and forcing the old man (Forte) on his rocker.
3. Trench Warfare
I could open holes on the offensive line (you see what I did there), but we know the story:
The Jets, regardless of who they plug in, will have their third different starting left tackle in three seasons.
Also, competition at both center and right tackle, highlight the notebook for preseason and training camp.
It's not pretty, but it's not the ugliest girl at the prom either. The guard combination (if healthy) is one of if the best tandems in the league. Kelvin Beachum is the projected starter based more on his contract ($12 million guaranteed) than his play at left tackle.
On the right side, the prodigy should be Brandon Shell, but the job won't be handed to him. Expect journeyman swing tackle Ben Ijalana to push him.
2. Safety In Numbers
Despite Jamal Adams being the higher draft pick, he's been outplayed by his running mate, Marcus Maye, through training camp. Although I wouldn't look at it as a negative, but rather a positive.
The Jets have a wonderful problem on their hands with their dynamic duo of rookie safeties.
Both @TheAdams_era and Marcus Maye will be All-Rookie this year and will be dual All-Pro's within next 3 seasons. #Jets #oldschoolenforcers

— Louis Riddick (@LRiddickESPN) August 10, 2017
One of the brightest minds and analysts in the business is ESPN's Louis Riddick. I can only hope his lofty praise is right. There's no doubt the Jets' method was unorthodox in this past year's draft, taking two members of the secondary in back-to-back selections for the first time in franchise history.
Hopefully, they will be trailblazers for other teams to mimic in the future. They do say imitation is the sincerest form of flattery. Another unorthodox strategy is starting two rookies in the secondary.
While I think that may result in a few extra plays given up this year, I think the long term benefit of throwing these guys to the wolves will be huge for their development. That starts tonight against the Titans.
1. Quarterback Play
While this is predictable, it's vastly important. Everyone expects Josh McCown to be the opening day starter in Buffalo, but the lead isn't insurmountable.
No one knows this more than Christian Hackenberg. He had an uneven preseason last year and was mostly written off by the fan base. I've never seen a quarterback not thrown a regular season snap and be scrutinized more.
Now that he has a year of football under his belt, I expect to see an improved player. The Jets are taking a cautious approach to this development which is different than the past. Expect him to make some mistakes.
Head coach Todd Bowles spoke about Hackenberg at a recent press conference. Here's what he had to say, courtesy of the New York Jets Media Relations Department:
"He's going to play all preseason. He's going to get a lot of reps, so whether he plays good or bad does not determine his reps for next week or after that."
Later, Bowles speaks on what he expects to see from the kid:
"You want to see increments getting better. I'm not expecting him to go out there and be Roger Staubach. I mean if he is, so be it, but we're trying to get him better. He's 22 years old. The kid's got to get a chance to play and make some mistakes and grow from it and come back from adversity and make good plays. We just want to see his overall play and, as the preseason goes, you want to see him progress and then see where he is."
To bring this full circle, expect Hackenberg, as Bowles said, to get a lot of playing time and with that have a lot of opportunities to showcase his talents.
For giggles, here's a score prediction:
Tennessee Titans 17
New York Jets 8