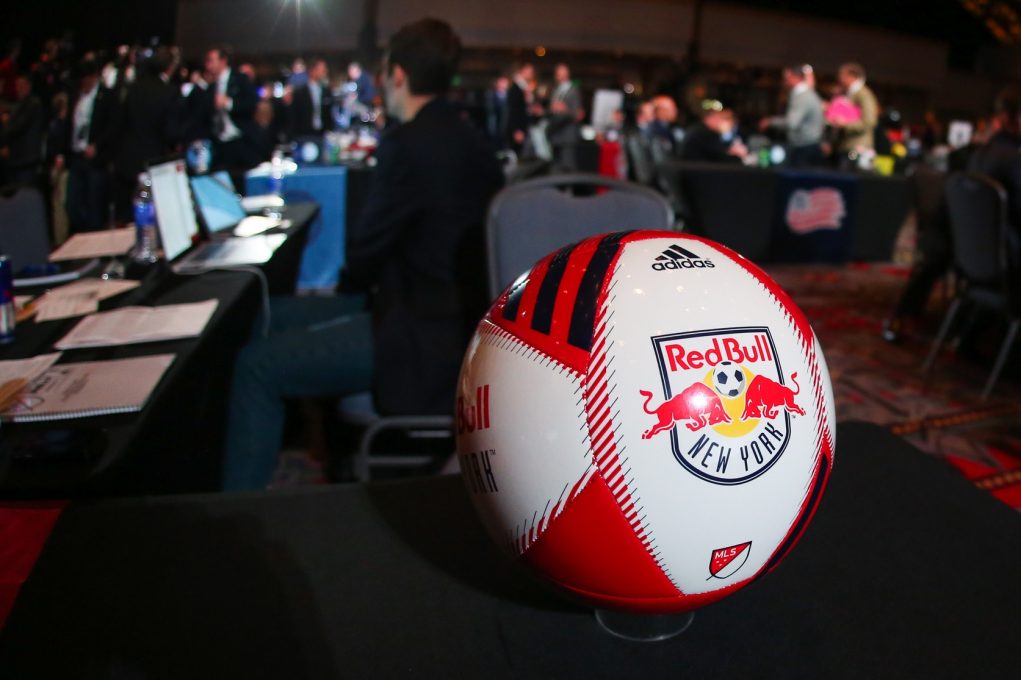 The New York Red Bulls have announced the signing of Fidel Escobar for the 2017 campaign. 
The New York Red Bulls have added Panamanian defender Fidel Escobar to their roster. The 22-year old will be on an 18-month loan from Panamanian club Sporting San Miguelito.
Escobar, while young, is a welcoming addition to RBNY's back line. Until recently, RBNY struggled to find a solid defenders. Rotations between US Open Cup play and international games impeded RBNY's defensive development.
Escobar will join Connor Lade, Long, Michael Amir Murillo, Damien Perrinelle, Aurélien Collin, and Kemar Lawrence: all have had significant playing time this season. Escobar, Murillo's fellow countryman, will hopefully provide a unique element to RBNY's back line. From 2014 to 2016 Escobar recorded 65 appearances with the top tier Panamanian side, notching six goals.
RBNY could be a place where Escobar excels. Remember Matt Miazga? The young defender that transferred to Chelsea after a short while with RBNY? He also grew as a national team player receiving many looks and call-ups.
Escobar could develop as a player while helping RBNY solidify their back line. A youthful Adams, Long, and Murillo could complement Escobar's play.
Head Coach Jesse Marsch noted that the team had been tracking the 22-year old for a while. He also stated: "During the Gold Cup we were able to spend a little bit more time to get to know him and then I think it became clear that he would be a good fit."
While RBNY fans are begging for an attacking addition to the club, this defensive move is welcomed. While scoring troubles have plagued RBNY earlier in the season, the addition of Escobar should help RBNY's defense.
Escobar says he's excited to be with he club and awaiting his opportunity to play his first game. For now, RBNY will look to face Montreal on Saturday, July 29 at Red Bull Arena. RBNY will look to capitalize on playing the ninth-place team in the East to extend their win streak to four.
What do you think about the Escobar signing? Could this reinforce RBNY's defensive dominance? Where should RBNY look to add to the attack?