The New York Red Bulls look to keep good form at the midseason point and capitalize on upcoming opportunities.
RBNY current form:
LLLDW
6th in East
20 pts. – 14 matches played
Next matches: (June 3 at Montreal, June 14 vs. NYCFC, June 18 at Philadelphia)
What is form? Where do I find it? How is it created/lost?
Form can be defined as multiple elements of play which constitute how a player or team is performing. Usually form can be viewed as technique, but in this case form is used to describe the condition of a player/team. For instance, Bradley Wight-Phillips's form in 2016 was great. Meaning that he played well.
Form can be increased, decreased, gained or lost. When a player or team may be performing poorly some may say, "that team lost their form," or, "I think that player's form has increased." While interpretations vary there is one point of agreement, form is ubiquitous throughout soccer. Form, although slightly different from other sports use of the word, is important to both teams and individual players.
This may seem obvious, but bare with me soccer fans as the term 'form' can take on various meanings and cause quite the controversy. For simplicity's sake, I will describe how I determine form and apply it to RBNY's current standing in the 2017 MLS season.
For the sake of clear measurement, I will determine form by statistics. Wins, losses, ties, goals, assists, pass completion, are some categories that I will consider. While ambiguous categories such as leadership and effort undoubtedly are important, I will not consider them here solely because they are nearly impossible to measure.
I am not one for grading, but dependent upon variances in form compared to last year I will issue a (+), (-), or (=) which signifies improvement, digression, or same. Measurement will be between last years total averages compared to this year's average after 14 games.
Only three members of RBNY's offense earned equal or improvement marks. It is not surprising that players are not performing well compared to previous seasons. Goal scoring opportunities have been a rarity. With that, goal and assist numbers are substantially behind track.
Daniel Royer, Alex Muyl, and Sean Davis were the only players who received improvement marks.
Daniel Royer has seen more than twice the amount of playing time that he experienced last season. Royer Played all 14 games and is averaging more goals, shots, and shots on goal per game. There is no doubt that more time for him in the future will yield stronger numbers.
Alex Muyl, in half of the games played compared to last year, has averaged more goals, shots, and shots on goal per game. Muyl has shown promise in his nine starts this season. He has also proven helpful off of the bench for the New York Red Bulls. His numbers will certainly improve as the MLS season moves on.
Sean Davis has shown comparable numbers to last year. While his goals and assists numbers are lacking, Davis's shot opportunities are nearly equivalent to last year. Hopefully, he can capitalize on his shooting opportunities and increase his goal per game average. The New York Red Bulls can certainly benefit from goal contributors that are not Wright-Phillips, Kljestan, or Felipe.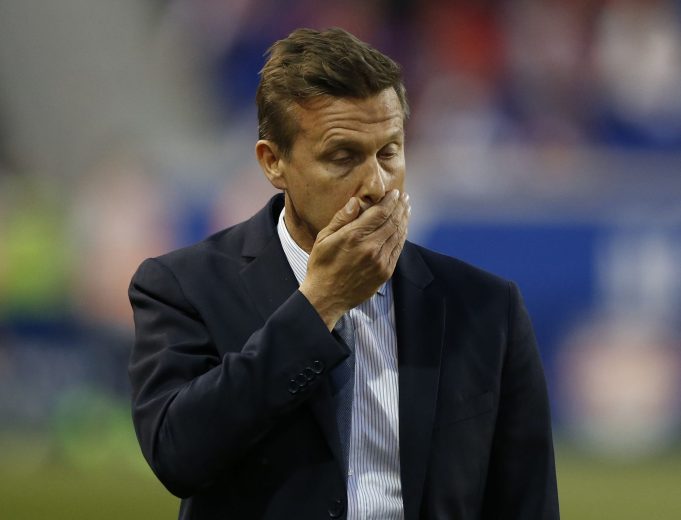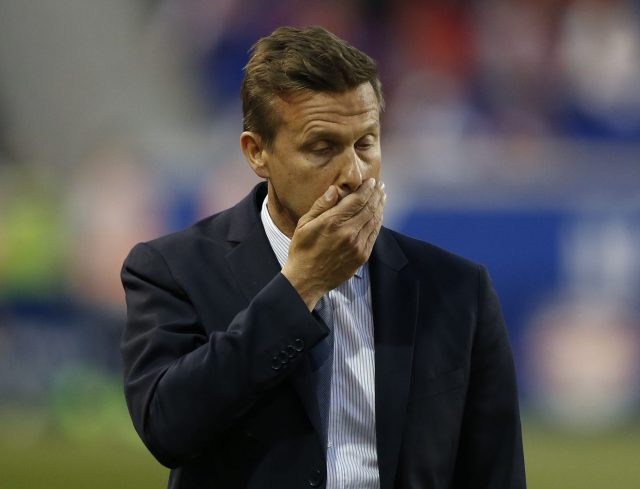 Bradley Wright-Phillips, Sacha Kljestan, Felipe, and Gonzalo Veron all received (-) marks. While their play is not far different than the numbers posted last year, they are slightly behind track. A few goals and assists in the next few games can easily change their numbers and in turn their form.
Upcoming competitive matches against NYCFC, Philadelphia, and Montreal all allow the setting for high goal scoring games. If the New York Red Bulls can come out with wins in this three-game stretch they will not only improve their numbers, but shoot up the standings in the Eastern Conference.
Offensive Players:
Bradley Wright-Phillips (-)
2016 (34 Games Played)
.71 goals/game
.15 assists/game
1.7 shots on goal/game
3.0 shots/game
2017 (14 games played)
.43 goals/game
.00 assists/game
1.2 shots on goal/game
3.0 shots/game
Daniel Royer (+)
2016 (6 games played)
.16 goals/game
.16 assists/game
.33 shots on goal/game
1.3 shots/game
2017 (14 games played)
.30 goals/game
.07 assists/game
.64 shots on goal/game
1.9 shots/game
Alex Muyl (+)
2016 (27 games played)
.07 goals/game
.22 assists/game
.44 shots on goal/game
1.11 shots/game
2017 (13 games played)
.15 goals/game
0.0 assists/game
.69 shots on goal/game
1.15 shots/game
Felipe (-)
2016 (33 games played)
.15 goals/game
.21 assists/game
.66 shots on goal/game
1.6 shots/game
2017 (14 games played)
0.0 goals/game
.22 assists/game
.30 shots on goal/game
.80 shots/game
Sacha Kljestan (-)
2016 (32 games played)
.20 goals/game
.63 assists/game
.60 shots on goal/game
1.3 shots/game
2017 (13 games played)
0.0 goals/game
.46 assists/game
.23 shots on goal/game
1.0 shots/game
Mike Grella (-)
2016 (32 games played)
.22 goals/game
.20 assists/game
.65 shots on goal/game
1.3 shots/game
2017 (7 games played)
0.0 goals/game
0.0 assists/game
.14 shots on goal/game
.43 shots/game
Sean Davis (=)
2016 (21 games played)
.10 goals/game
.14 assists/game
.14 shots on goal/game
.57 shots/game
2017 (10 games played)
0.0 goals/game
0.0 assists/game
.10 shots on goal/game
.60 shots/game
Gonzalo Veron (-)
2016 (23 games played)
.13 goals/game
0.0 assists/game
.35 shots on goal/game
.78 shots/game
2017 (4 games played)
0.0 goals/game
0.0 assists/game
0.0 shots on goal/game
.25 shots/game