You're absolutely right. There are a tremendous number of questions surrounding New York Jets training camp. But that may be a good thing.
I
f we all preached and practiced the gospel of everybody's favorite Sports Pope, there'd be very little to discuss right now. His followers are under the impression set-in-stone that the 2017 New York Jets will turn out putrid.
WFAN's Mike Francesa firmly believes the green colored football-playing squad in New York has very little to look forward to, via WFAN/CBS New York.
"They are treated like the low of the low in the league," Francesa said. "The worst you can get in this league is one prime-time game on a Thursday night. That is the bare minimum you can be given. The Jets this year have been given bare minimum. They are treated like NFL doormats in this schedule.
"It really is about as much of a hide-you-under-the-mat schedule as you can possibly have," he added. "Man, they are treating them like they are the Cleveland Browns."
The sad truth is he's no different than most of the average views about the Jets from the so-called football experts. Ninety-nine percent of this group not only believes New York is among the favorites to land the No. 1 pick in next spring's 2018 NFL Draft, but believes "tanking" has been put into full effect by Mike Maccagnan and the rest of the suits who run the organization.
This has left a taste in the mouth that creates far more questions than answers.
But be careful. Oftentimes when NFL franchises are forced to reset, this number of overwhelming questions entering a training camp could equal promise.
It happens frequently. An NFL GM finds himself with a bundle-full of cap money to spend. Thanks to the ineptness of one John Idzik, this is the spot Maccagnan found himself in a mere two seasons ago. He went with the self-tabbed "aggressive rebuild," bringing in the likes of Darrelle Revis, Antonio Cromartie, Buster Skrine, Brandon Marshall and re-signing David Harris. Though the surprising 10-6 season in year one was a fun ride, the approach failed.
It led to a terribly overrated roster heading into year two and the rough cap situation the club fights on a daily basis at this moment.
No matter though. Thanks to the rigors of the hard-salary cap, this very same franchise could find itself right back in the competitive category in 2018 due to a ridiculous projected sum of cap space and the development of the right young pieces in 2017.
This brings us to our questions pertaining to 2017 Jets training camp.
When camp opens on Friday, July 28, 2017, we'll still be nowhere near the answers to all of these questions. But hey, showcasing these questions is better than fielding an over-the-hill, boring squad that we already know is nothing but trouble.
These kids are fresh. These kids will be energetic. These kids will be flying around the ball on that freshly-cut grass at the Atlantic Health Jets Training Center in Florham Park, New Jersey.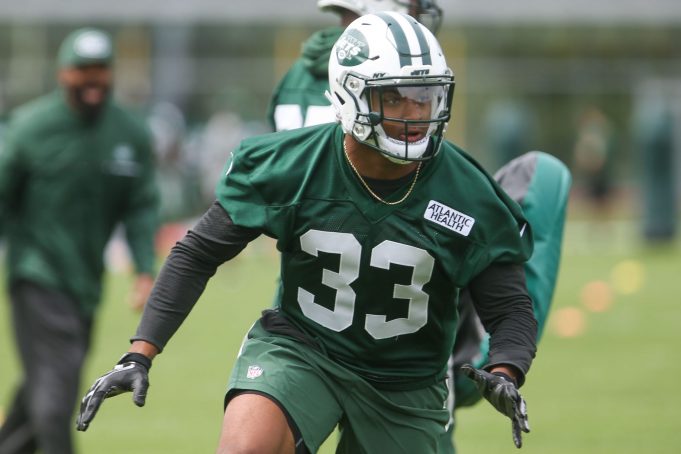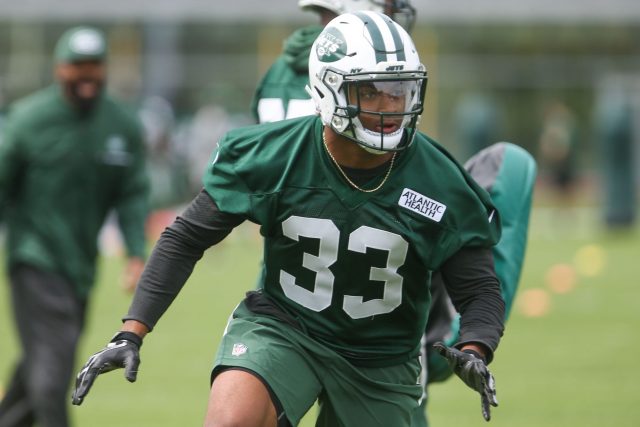 Can Jamal Adams be the Real Deal Immediately?
It's a legitimate question without an answer — as of yet.
From all indications, rookie Jamal Adams is the real deal. After his drafting at the No. 6 hole, we broke down some of his LSU game tape and the word he left us with was "amazing."
The kid can literally do everything. He can hawk the ball. He can, obviously, tackle (as a stout strong safety). He can play the eighth man in the box and defend the edge better than any college safety I've seen. He can even thump with the best of them when it's necessary.
Yet, despite all of these positives, NFL safeties generally struggle during their rookie season. Even Earl Thomas wasn't lights out during his rookie campaign all-the-way back in 2010. Somehow, he missed the Pro Bowl that season while still racking up five interceptions, seven passes defended and 64 tackles. He was still good immediately, and that's exactly what Adams can be in 2017.
Should Adams arrive at the NFL party ready (and Marcus Maye match that with his potential), this safety duo could compete as the best in the NFL in year one. If an NFL defense is equipped with that, all bets are off in today's high-flying passing league.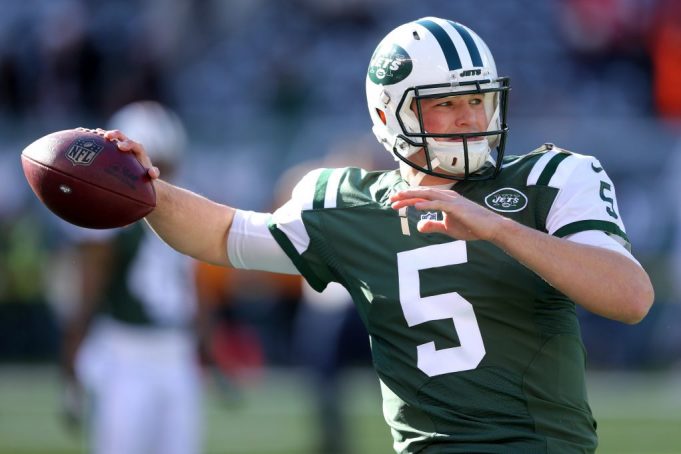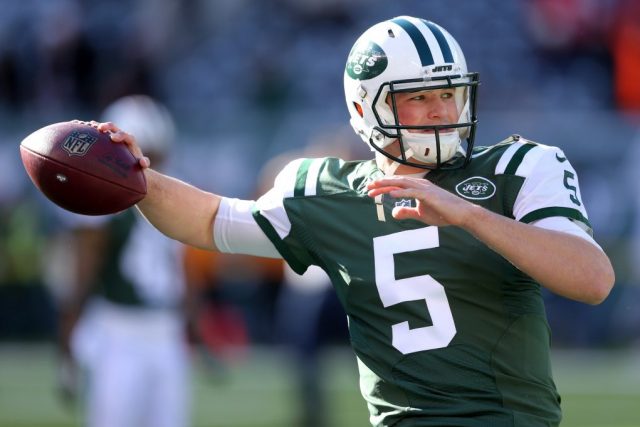 Can Christian Hackenberg Impress in August?
We still don't know who's going to take the first snap in Buffalo come September, and this is normal for a team without a franchise QB. Even if it is veteran Josh McCown, a boo-boo will come eventually.
McCown has never played a full 16-games slate and only twice eclipsed the nine games started mark. He will eventually go down via injury or poor play. If Christian Hackenberg appears somewhat ready in a few weeks, another major question will be answered with positive words.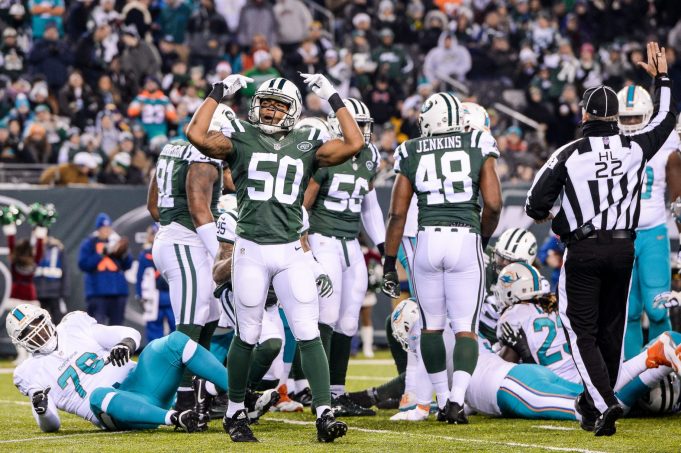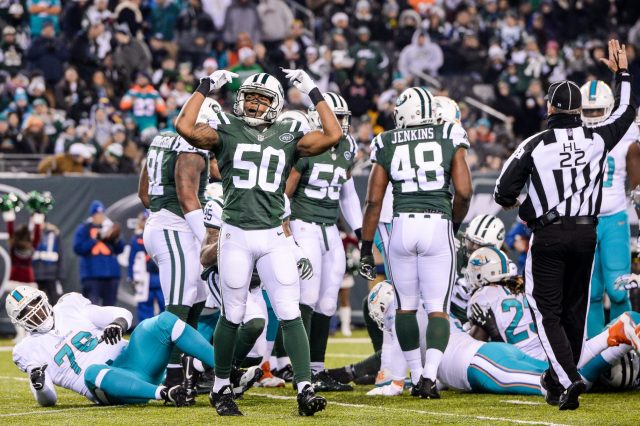 Can Darron Lee Lead the Defense?
Gone is the standard and in is the young. What many Jets insiders failed to realize when David Harris was cut was that it wasn't a pure 2018 move (in saving cap money).
Harris, at this age and lack of mobility, is one of the worst starting linebackers in the game. While he can still thump with the best of them in the run game, he couldn't cover your grandmother if she decided to run a seam. And in fact, Harris's replacement, Demario Davis, finished 2016 with a better run stop percentage than Harris (7.4 to 6.1), via Pro Football Focus.
The deletion of Harris was appropriate on many levels, one coming in the form of allowing Darron Lee the chance to lead.
Now, Lee will be equipped with the defensive radio and he'll be the man on all three downs. Twenty-seventeen will be the season the Jets find out if Lee is their defensive captain for the next decade.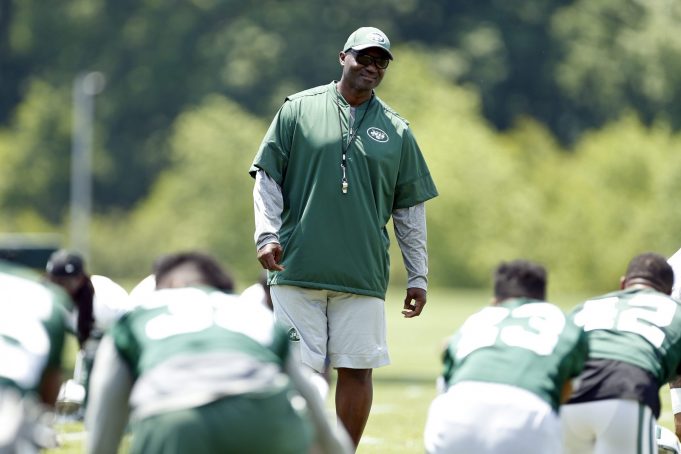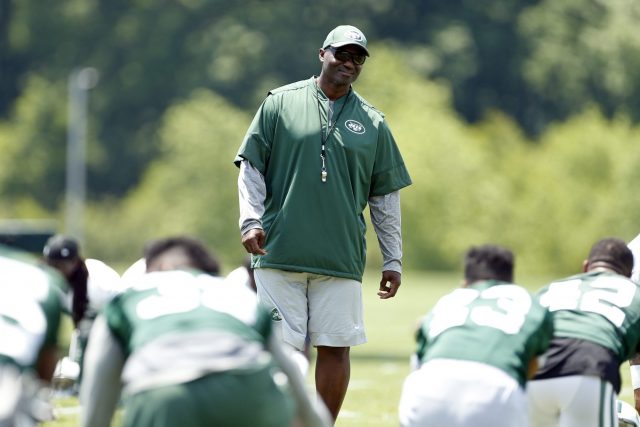 Cann Todd Bowles Actually Coach?
Admittedly, I've never been a fan of Todd Bowles. In Arizona, he was blessed with incredible talent. In 2015, he was blessed with a historical cupcake schedule. It seemed, no matter his personnel, Bowles was stubborn on playing defense with a "heavy" frame of mind over the course of his first two seasons in New Jersey.
With all three interior D-line studs — Leonard Williams, Muhammad Wilkerson and Sheldon Richardson — his hands were forced a bit. But after a few games, he needed to realize not attacking an offense with two legitimate edges is a recipe for disaster. Although the Jets have already proclaimed Richardson will no longer man the edge and shift back to his natural spot (in which he's a beast), it'll be interesting to see how Bowles attacks this situation.
Additionally, Bowles has needed to ditch the two inside linebacker (nickel) look against the three receiver, one tight end set in heavy pass situations. For some reason, he never plays lighter, goes dime or quarter when it's appropriate.
Again, it's another question that needs answering. With Lee in the middle, he should be the only LB on the field in pass-only situations.
Final Thoughts
One final question regarding this team comes when you think offensive line. Personally, I'm not a fan of this group. Kelvin Beachum must be the man and Brandon Shell must make tremendous strides if this five-man unit will allow Hackenberg a chance to prove himself. 
Surprisingly, some of New York's positions are stout. Which team in the NFL possesses a better trio at the interior D-line spot? Nobody. Which team has a brighter future at the safety spot? It'd be tough to find more than one. Even the wide receiver spot and running back group is feeling solid. Corner and edge are the two groups that really scare away any positive bold predictions. It's tough to win in this league with those two spots fielding the bare minimum. (This is where Juston Burris and Dylan Donahue come into play.)
In any event, these questions (and more) shouldn't create a gloomy narrative. In fact, it should be quite the opposite. Fielding over-the-hill players like Darrelle Revis, Eric Decker, Nick Mangold and David Harris would really be the ultimate downer — to know your team isn't going to win and it's top spots are clogged up by vets who aren't the future.
This reality is pleasant. The Jets have youthful, energetic kids who ready to get after it. In football, a 16-game slate, you, me and your closest diehard football fan friend doesn't know.
We know these Jets aren't competitive material. Aside from that, nobody knows what the future holds. One, three, or even eight wins are possible.
All we have to do now is await the answers to these training camp questions.