The shocking late offseason cuts of Eric Decker and David Harris only prove these New York Jets understand the reality of the current NFL.
D
o you see that picture above, the featured image?
Oh, yeah. Those were good times. The photo was the end result of Eric Decker's game-winning overtime catch against the New England Patriots in Week 16 of the 2015 season for the surprising 10-6 New York Jets.
Warm and fuzzy feelings were plentiful. Even today, on Tuesday, those fuzzy feelings crept up when news spread that Eric Decker and David Harris were no longer a part of the Jets organization.
Fans vented and uttered the name Sam Darnold all day, thinking about the work both classy veterans put in during each's tenure in Florham Park, New Jersey.
That's the fans version, and that's OK. They're supposed to feel the initial sting. The reality of the situation brings a far different feeling to the table.
Mike Maccagnan just stepped up to the big boy table and put in some serious work. He, along with the entire Jets organization, just performed two difficult tasks that go a long way in securing the future of this franchise.
Chuck Noll, the second most winningest Super Bowl coach in NFL history always regretted "waiting too long" when it came to ridding the team of veteran players. Thanks to the dominance of the 1970s, he developed deep ties to certain players and couldn't part ways with them when it was time.
This course of action led to a horrible decade of the 80s for the Steel City.
It's a young man's game.
We see Bill Belichick and the New England Patriots perform this tactic on a regular basis. Prior to both Richard Seymour and Logan Mankins falling off a production cliff, each was sent his airfare ticket prior to regular notice.
In both cases, it worked out as the compensation received came by way of a "sell high" variety.
Obviously, the Jets couldn't trade Decker or Harris. Time had already passed on that. But they did the proper thing by cutting each guy post-Jun. 1, ensuring the maximum carry over for the cap next offseason.
#Jets should be in the ballpark of $66M in cap room for 2018 not counting carryover. https://t.co/JdRg7AJ5FG

— Jason_OTC (@Jason_OTC) June 6, 2017
Tanking?
Well, probably. The team has done everything in its power to not be true players in 2017. Given the circumstances of their cap situation, it was an impossibility anyway. But the loss of Decker and Harris isn't a backbreaker.
Decker is a 30-year-old possession receiver coming off major surgery. Playing in just two games and change a season ago, nobody knows what his comeback is going to look like.
Most importantly, he's a classic No. 2 or 3 guy who's only effective when a stud is beside him. There is no more Brandon Marshall. Quincy Enunwa, while beastly, isn't that guy … yet. Decker's value is carried right now through his name and past production.
Harris falls along the same lines as Decker. While the entirety of Jet fandom loves the guy, and for great reason, as a 33-year-old inside linebacker in the National Football League, he really won't be missed.
For the last few seasons, Harris has played as an average middle backer. He simply cannot cover. He's slow. He's old.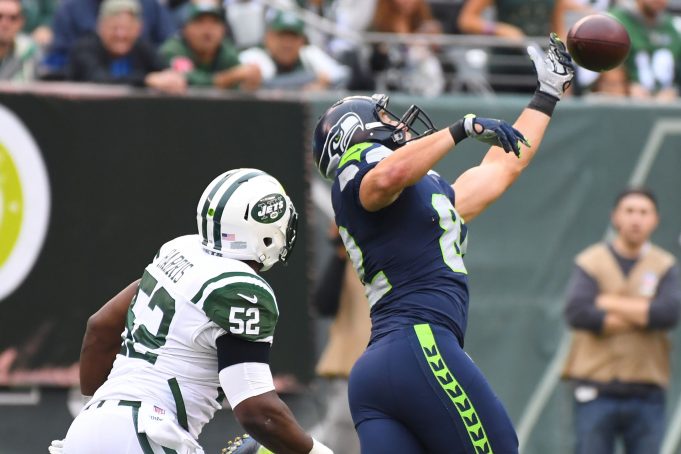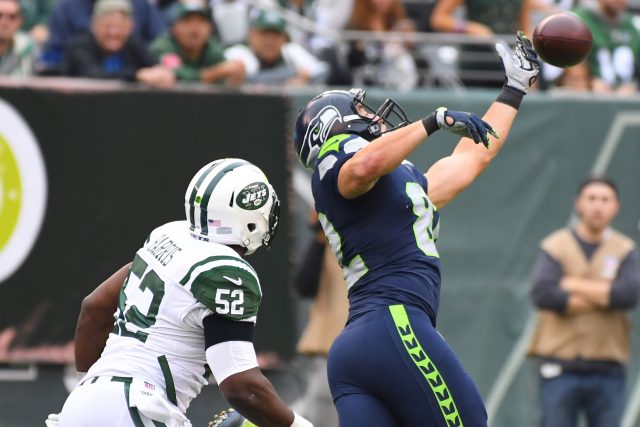 In 2016, Harris earned a Pro Football Focus grade of 77.6, ranking him 35th out of 87 qualifying linebackers. He led the Jets in run stop percentage with a clip of 6.1. Interestingly enough, the newcomer, Demario Davis, topped that mark in 2016 with a number of 7.4.
Both struggle against the pass, mightily, and while on the surface the trade from Harris to Davis feels like a wash in this area, it should be second-year Darron Lee who stays on the field in all situations. Lee, who graded out terribly in 2016, has all of the tools to take that headset and represent the lone backer in dime and quarter looks and moving out Harris allows us to witness him in the No. 1 role in sub-packages.
Davis is younger, much faster, and, overall, better right now. He doesn't hold the stellar background of a Harris, but in 2017, is the better player. So why would the Jets not free up extra space moving forward? It wouldn't make sense.
The ironic part of the Harris cut is that the true gaping hole that hasn't been filled is that of replacing the stellar David Harris from 2007 through 2011, not the old version of Harris we've seen the last few years.
Final Thoughts
As a fan, you may be frustrated. You might howl at the moon. You may have even already ordered that green Darnold jersey. Please, though, understand one thing: these two cuts equal fantastic news about your organization.
Every few years for organizations who struggle, a massive amount of cap space is had thanks to a couple years of downright failure. Recently, we saw it happen in relation to the New York Giants during the offseason of 2016. Thanks to Jerry Reese's poor decision-making the few years prior to that, the team finally reached a point of prosperity once the cap cleared.
Reese then fully took advantage during the offseason.
Maccagnan must do the same during both the NFL Draft and the offseason of 2018.
Yes, the cuts of David Harris and Eric Decker signal the New York Jets are still "all-in" for 2018, but it doesn't mean they just made the roster weaker.
Both were past their prime, clogging up opportunity for youngsters to make their mark.
Celebrate the careers of both guys, especially Harris who might be ring of honor bound, but smile in knowing your team did the right thing on Tuesday.