With Landon Collins and the rest of the NYPD coming back, Jerry Reese's New York Giants defense should be able to come back stronger.
In 2016, the New York Giants returned to their brand of football, a physical suffocating defense carrying them to victories. Let's take a look at the numbers.
Which team had the second-best defense in terms of points per game? Out of 32 NFL teams, which one gave up only 75 rushing yards per game, good enough for third in the league?
The answer to these questions, as you probably already know, is the New York Football Giants.
As the average fan knows, the defense in 2016 was a massive upgrade compared to 2015. In fact, the defense was the G-Men's greatest strength this past season.
There are a number of reasons the defense breaking out, but the most headline-worthy was the free agent binge. That helped to bring players such as Oliver Vernon, Damon "Snacks" Harrison and Janoris Jenkins. Combine the free agency spending, with Landon Collins breakout season and some other factors and you get a great defense.
With all of this being said, could Big Blue repeat their defensive success in 2017?
The pieces are there for the defense to be just as good if not better in 2017. As of right now, Kelvin Sheppard, and Johnathan Hankins are both unsigned. Sheppard is unlikely to return to the team, while Hankins is a huge question mark. Other than those two all of the starters are slated to return.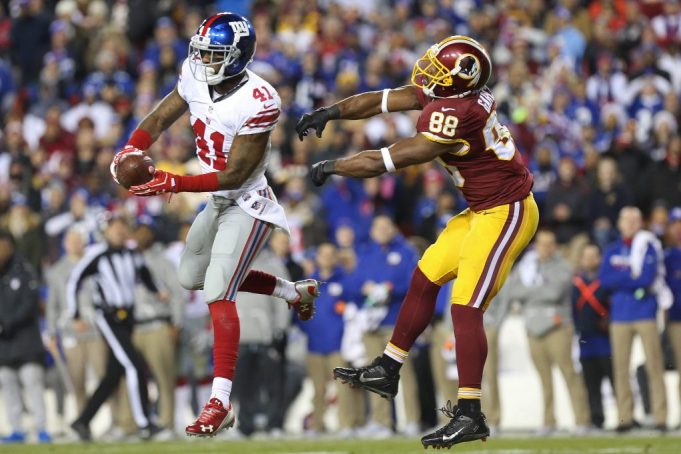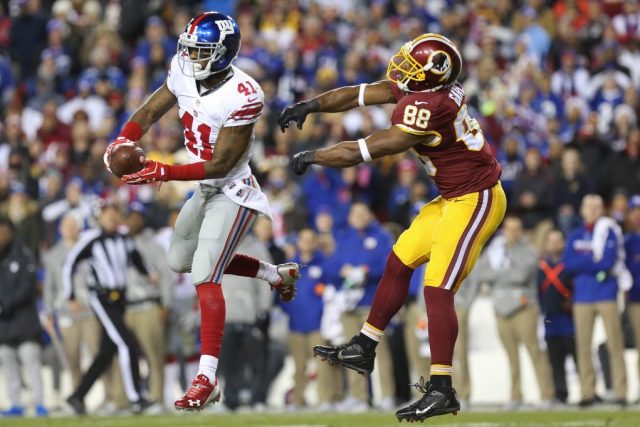 Although, there is some reason to be worried about regression. There is no way that Dominique Rodgers-Cromartie will be able to repeat his 2016 second team All-Pro form. He may come close to it, but he is already 31 years old. Around this age, corners start to regress, and it would not be surprising to see DRC be even exponentially worse than 2016. Eventually, all of his injuries will take their toll, but Giants fans are hoping that it will be later rather than sooner.
However, for as many players that are declining on defense, the G-Men have players that are on their way up. One of those players is Eli Apple, all while fighting injuries in 2016, he was the third best corner on the team. The first round selection in 2016 has a good chance to become a good player, and hopefully, he could take a Landon Collins-esque step forward in year two.
By re-upping Jason Pierre-Paul, the Giants will once again have one of the best defensive end tandems in the league. Oliver Vernon and JPP should give combine to give offensive tackles nightmares.
On a similar note, facing the possibility of losing Johnathan Hankins leaves the Giants significantly worse off at defensive tackle. While they still have Snacks, it remains to be seen how the 6'2" 300+ lb that Hankins will leave if he walks will be filled. However, with the 2017 NFL Draft being rather deep at defensive tackle, it would not be a surprise if the G-Men draft one. Even if the position stays as is, Big Blue still have one of the best defensive tackles in the league.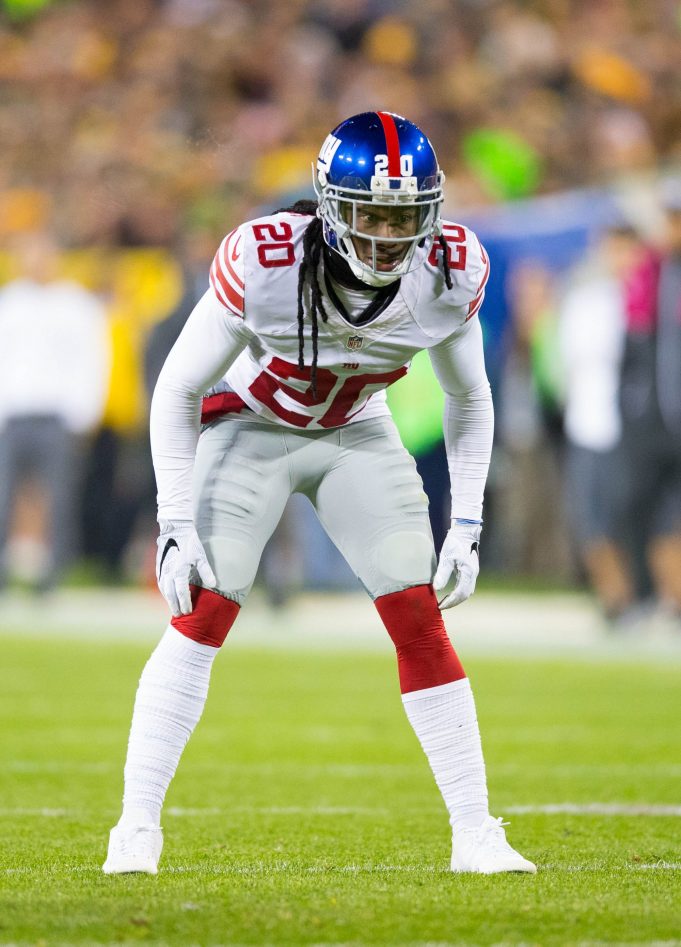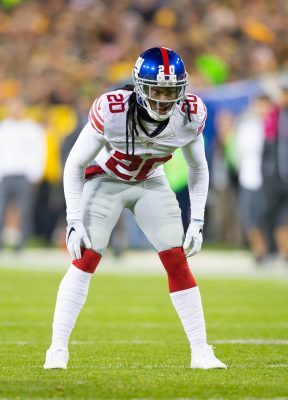 Keep in mind that all the Giants were able to accomplish in 2016 on defense was in spite of their linebackers. Devon Kennard was the only starting linebacker that played above average. Luckily, the linebacking corps should see an improvement in 2017. It is very likely that Sheppard will not be the starting MLB again. That alone offers a huge upgrade to the defense. Sheppard according to PFF was the 82nd best LB out of 87. His expected replacement, B.J. Goodson should not have a tough time doing better than Sheppard. It is also very likely that the Giants will draft a linebacker in the draft. Perhaps Zach Cunningham from Vanderbilt. If the Giants are to be as good as last year, they will need to upgrade the linebacking corps in order to offset regression in other areas.
In 2016, free safety was a revolving door between Darian Thompson, Nat Berhe, Leon Hall, and Andrew Adams. The hope for 2017 is that Thompson will lock down the position. He is the best of the group, and he was also injured for most of the past season. Free safety could be a strength of the Giants if Thompson is able to live up to his ball-hawking potential.
The stars of the secondary, Janoris Jenkins, and Landon Collins must play as well as they did in 2016 for the defense to repeat their success. These two were the leaders of the secondary, and maybe the whole defense. If either of them has a significant regression, then there is no chance that the 2017 New York Giants defense will as good as the defense in 2016.
While some players are going to get better in 2017, some are only going to regress. There are also major holes on the defense that are yet to be filled. However, most of the starters from 2016 are returning, and that should be enough to guarantee defensive success in 2017.