Eli Apple had his ups and downs as a rookie in 2016 but the young corner has all the tools to blossom into a star.
In 2016, the New York Giants secondary was pretty good, but it can be great in 2017. It all depends on the progression of Eli Apple.
As a rookie, he was highly inconsistent, just look at this play. He was beaten on a double move by Golden Tate. Then using his speed, he was able to recover and lay out to just barely prevent a touchdown. Although the pass was underthrown, this play pretty much sums up Apple's inconsistency.
In the first half of the season, he played like a rookie. Then as the season went on he began to look better and better. His end of the season performance gave Giants fans hope that he can truly be special.
When he was originally drafted, many were left scratching their heads. The question loomed: why select Apple when Vernon Hargreaves was still on the board?
Well, by the end of the season, it was clear that the G-Men may have made the right selection. According to PFF, Hargreaves was the 90th ranked corner, out of 112. Big Blue's first rounder was not much better, he was the 84th best. 
Where Apple struggled, for the most part, was in his run defense. He is not the best at tackling and wrapping up. He is not afraid to get physical, unlike most corners. Fear not Giants fans, his woes in the run game are fixable.
While playing one of the most difficult positions in football, the corner was able to post some decent stats. He finished his lone season with one interception and seven passes defended. While those numbers may not seem all that special, they are likely to grow as he continues to learn the game.
Combine those numbers with starting 11 games on the NFL's top scoring defense and you could see how many believe that Apple has a bright future in front of him.
The New Jersey native is a lucky one with Annie Apple as his mother. She is a great follow on Twitter and is everyone's favorite sports mom.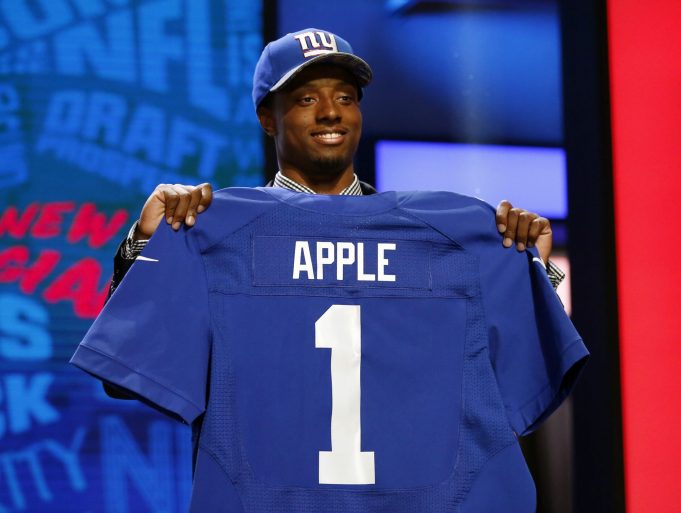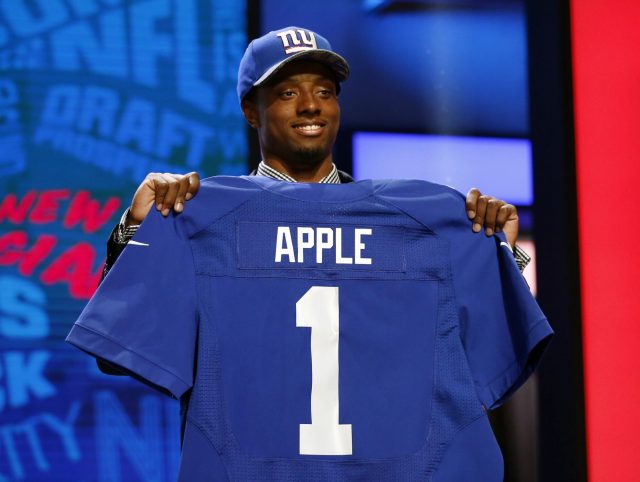 These days, the idea of an ideal corner is one that is over six feet tall, and can run a 4.4. The first rounder checks all of those boxes. He is 6'1", and ran a 4.4 and is still only 21 years old. These traits led to him being drafted so highly. Furthermore, these numbers show that he has the physical tools to become an elite corner.
One thing that can help good players become great is their supporting cast. Luckily for Apple, he is on one of the best defenses in football including arguably the best secondary in the NFL. The defensive backs that surround him include two second team All-Pros in Dominque Rodgers-Cromartie and Janoris Jenkins. He is also backed up by first team All-Pro Landon Collins. With teammates that are capable, to say the least, the sky's the limit for the corner from OSU.
The former Buckeye corner opens up the 2017 season as a starter along Rodgers-Cromartie and Jenkins. After battling through various injuries his first season, the corner should hit the ground running.
Eli Apple should be able to make strides in his sophomore campaign. Just see how well Collins performed with after a full season under his belt.