In Round 2 of our 2017 Fantasy Baseball mock draft, an ace is strategically kept under one's sleeve. 
W
hile a lot can change between now and the day of your 2017 fantasy baseball draft, it's never too early to take a look at trends.
This mock is for an imaginary 12 team, 5×5 mixed league.
The six participants are all New York or New Jersey residents
Participants have various fantasy experience
Yahoo rankings were the default used in the mock
Round 1 went like this:
Round 1
Pick 1
Trout
Pick 2
Arenado
Pick 3
Altuve
Pick 4
Bryant
Pick 5
Kershaw
Pick 6
Betts
Pick 7
Machado
Pick 8
Goldschmidt
Pick 9
Cabrera
Pick 10
Donaldson
Pick 11
Rizzo
Pick 12
Harper
Here is a pick by pick breakdown of Round 2:
All aboard the hype train. Trea Turner is now officially 2017's version of Carlos Correa. Turner, a second-year shortstop coming off an impressive half season with the Nationals, is being touted as the next big thing in Fantasy baseball. By pairing Turner with Bryce Harper, Team 12 is betting that two Nationals youngsters will lead his team to Fantasy glory in 2017.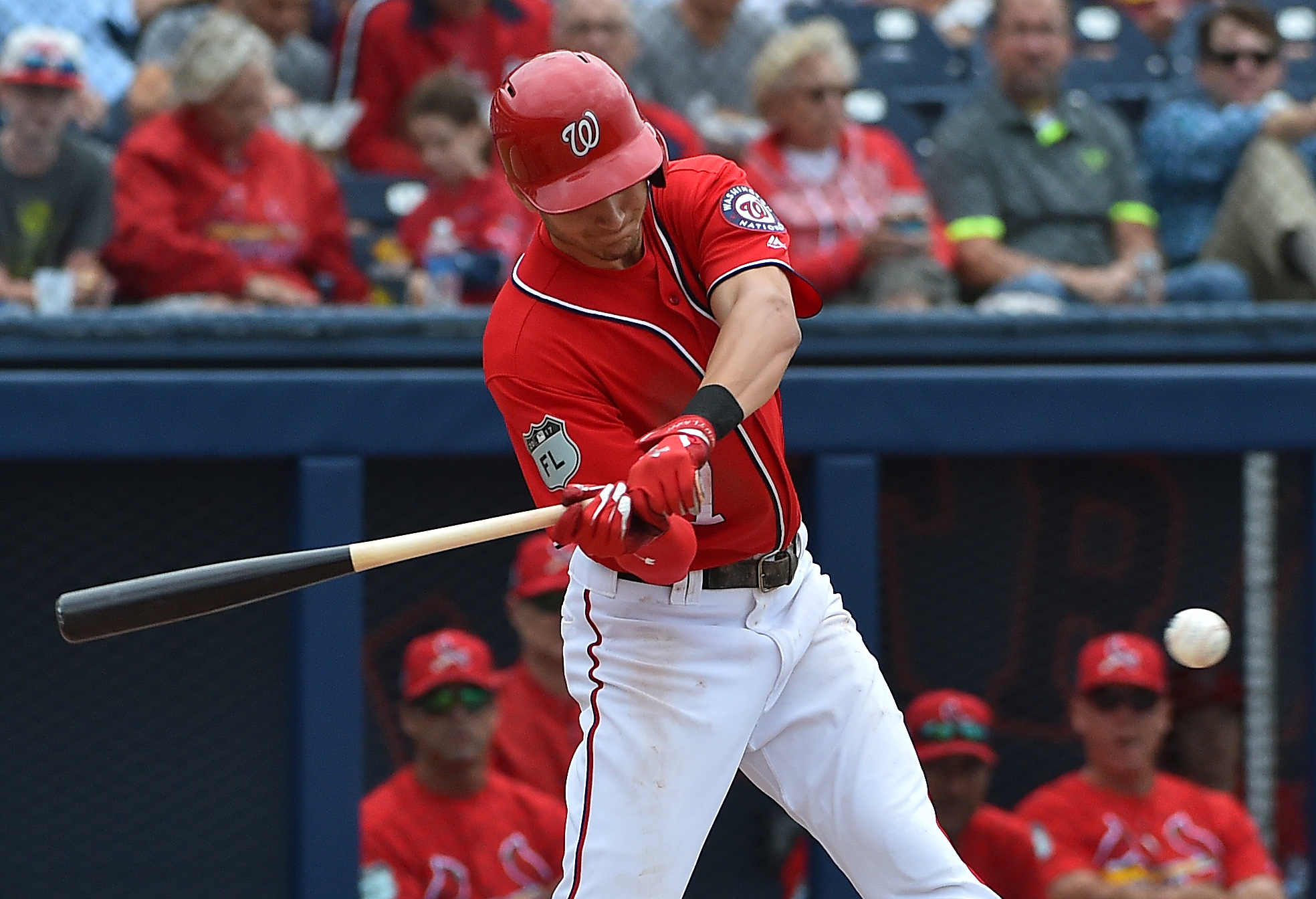 In his 73 game audition in 2016 Turner certainly impressed. A rookie that produces a .342 average, 13 homers, 53 runs, 40 RBIs and 33 swipes in just under a half season deserves a great deal of attention and Trea Turner is getting it. Many owners are drafting Turner around the turn in the first round turn believing that they can simply double his half season production from 2016 and project that Turner will be the Fantasy MVP of 2017.
Fantasy baseball veterans have seen this before. Just ask owners that drafted Carlos Correa in the first round in 2016 off of his incredible 99 games 2015 audition. In 155 games in 2016, he hit two fewer homers and stole one less base. This is normal and should be expected.
Of course, Turner is a great talent. There is a chance that the season he's about to have justifies this pick. There's a better chance, however, that the league catches up to him a little bit and he takes a small step back in 2017. For gamblers, the turn is a perfect spot to take a chance but for those of us that are looking for value, Trea Turner won't be on our teams this year.
Max Scherzer will be looking to earn a third Cy Young award in 2017 and is as astern a bet as anyone to make that happen. After taking home the prize in the AL as a member of the Detroit Tigers in 2013, Scherzer won the National League Cy Young award in 2016 with the Washington Nationals. He is only the sixth pitcher in the history of baseball to earn a Cy Young award in both leagues.
Scherzer was extraordinary in 2016. The 20 game winner struck out a career-best 284 batters over 228.1 innings for a K/9 of 11.2. He also had a 2.96 ERA, a .196 Batting Average Against and a minuscule WHIP of 0.97.
Scherzer is no one year wonder either. Over a seven-year run of dominance Scherzer has accumulated 116 wins and 1641 strikeouts. That's an average of 16.5 wins and 234 K's per season. Throw in an ERA around 3.00 and a K/9 over 10 and even an average Scherzer season justifies his pick here in the second round.
Scherzer is dealing with a fracture in one of the knuckles on this throwing hand but the injury should not impact where you draft him. While he is the consensus number two pitcher in fantasy behind Clayton Kershaw in 2017, I'd happily take him nine picks after the Dodgers ace and fully expect him to finish ahead of Kershaw as the number one pitcher on the player rater at the end of 2017.
It's going to take a couple of Aces for you to win your fantasy league. If you can get him, you should consider making Max Scherzer one of those aces.
One of the most important factors when drafting your fantasy ace should be a reasonable belief that the pitcher will make it through the season healthy. Madison Bumgarner is one of only two pitchers (Cole Hamels) in all of baseball to throw more than 200 innings every year for the past six seasons.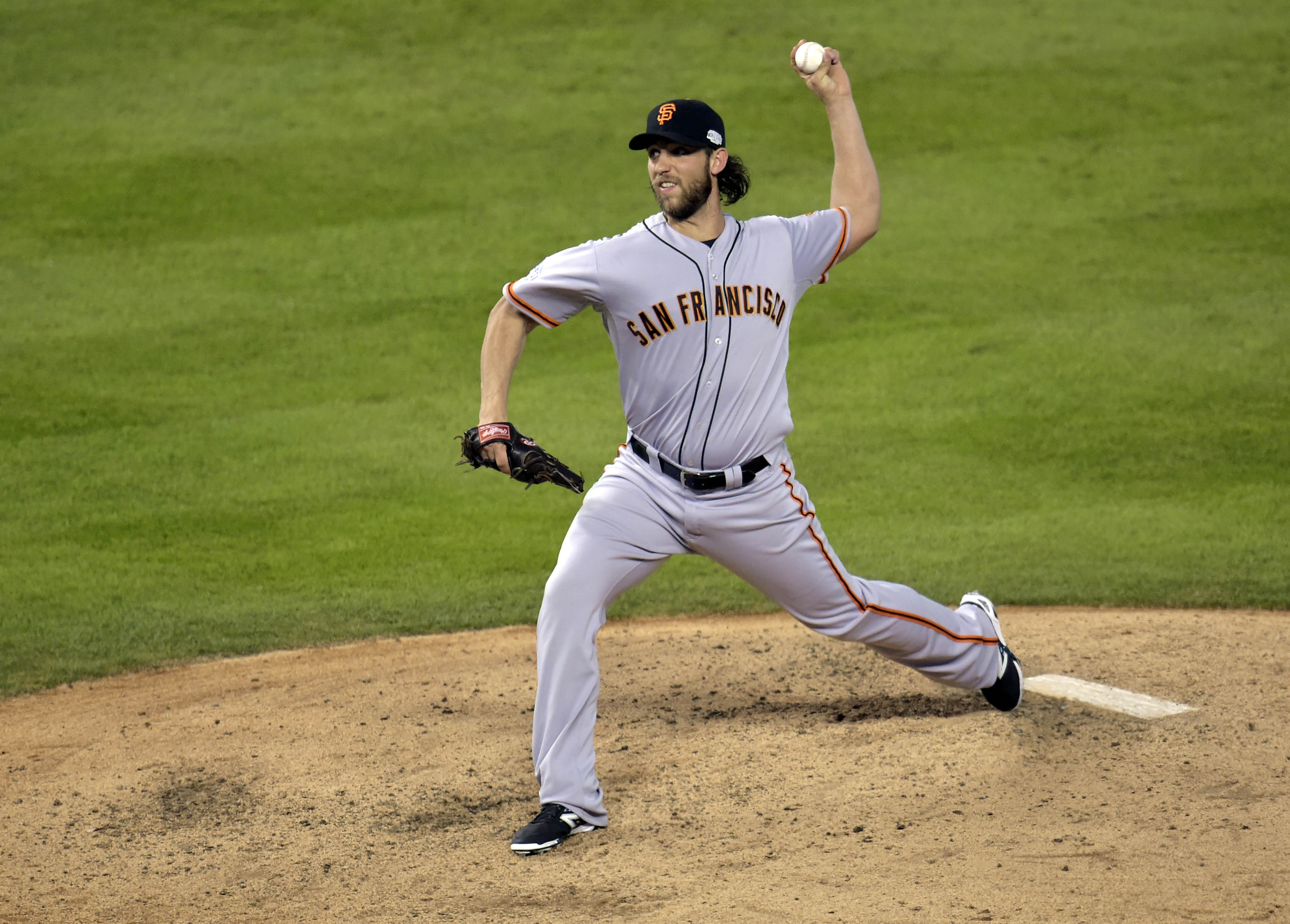 Another factor is consistency. Not only has the 27-year-old lefty pitched the third most innings since 2011, he's also been remarkably consistent over those 1278 innings. In the past six seasons, MadBum has never started less than 31 games or won fewer than 13. Across that span, he has not had less than 191 strikeouts in a season, an ERA over 3.37 or a WHIP over 1.21.
In other words, Madison Bumgarner is as safe a bet to be the ace of your fantasy staff as you're going to find. Draft him with confidence and rest assured when you look up at the end of the season you'll see you drafted a pitcher that for you at least 15 wins, 200 K's an ERA under 3.00 and a WHIP around 1.05
The run on pitchers continued for three straight picks with Noah Syndergaard coming off the board at pick number 15 overall. The man they call Thor in NY is not only the unquestioned ace of the Mets staff, he can be the ace of yours as well.
Syndergaard joined the elite ranks last season by being one of only four pitchers to earn 14-plus wins with over 225 strikeouts and an ERA under 3.00. The other three were NL Cy young winner Max Scherzer, the late great Jose Fernandez and Giants ace Madison Bumgarner. The scary thing is that he may be getting better.
Syndergaard is considered by many scouts to have the best pure "stuff" in the game and it's easy to see why. The 6-foot-6, 240-pound righty regularly hits 100 mph on the radar gun with his fastball. He has even hit 100 mph with his sinker. Combine those two pitches with a 90-plus per hour change up and you have a pitcher that is almost unhittable.
Syndergaard struck out 10.8 batters per nine and struck out five batters for every walk he issued. Among starters who threw over 100 innings in 2016, he was sixth and eighth overall respectively in those categories.
The one thing holding him back is the high number of hits he allows. While Syndergaard's .89 hits per inning is not a bad ratio for a pitcher that doesn't walk many batters, it's not at the same elite level as the rest of his numbers. If he can improve in this area, even slightly in 2017, Syndergaard will have a legitimate chance to become only the fourth Met (Seaver, Gooden, Dickey) to ever win a Cy Young award.
Charlie Blackmon did not run as much in his age 30 season as he has in the past (17 SB's in 2016) but he did hit for more power than he ever has before. Blackmon had career highs in homers (29), XBH (69), RBI (82), Runs (111) BA (.324), SLG (.552), OBP (.381) and OPS (.933) in 2016. His output at the plate more than made up for any decrease in speed.
Blackmon is set to be the Rockies leadoff hitter again in 2017. Hitting at the top of a potent Rockies lineup his elite run production can be repeated. However, expecting a repeat or improvement on the rest of his 2016 numbers is a lot to ask.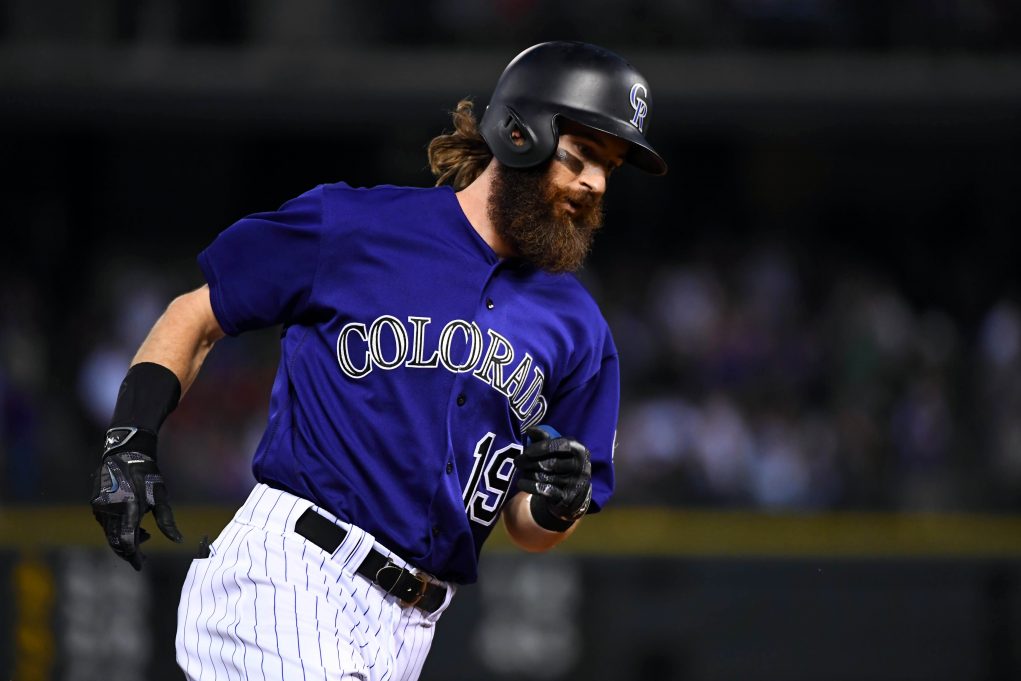 Blackmon is being drafted as a top 20 pick based off of a career year that saw his power increase and his speed decrease. As a Yankee fan, I saw what happened when Brian Cashman rewarded Jacoby Ellsbury for exactly the same type of season. Short story, it hasn't quite worked out as he expected.
A regression, even a slight one from last year, and Blackmon will be a disappointment at pick 16. I like the player, just not at this price.
Joey Votto was the best hitter in all of baseball in the second half of 2016. In only 72 games after the break, Votto was a league leader. He hit his way to a .408 batting average, an OBP of .490 and SLG of .668. He added 15 homers, 53 runs and 55 RBIs as well.
Votto had leg issues back in 2014 that proved difficult to overcome. However, two straight seasons of typical Joey Votto production have eased concerns. His elite second half of 2016 have proved that he's all the way back. A career .314 hitter Votto continues to be one the safest bets in fantasy baseball.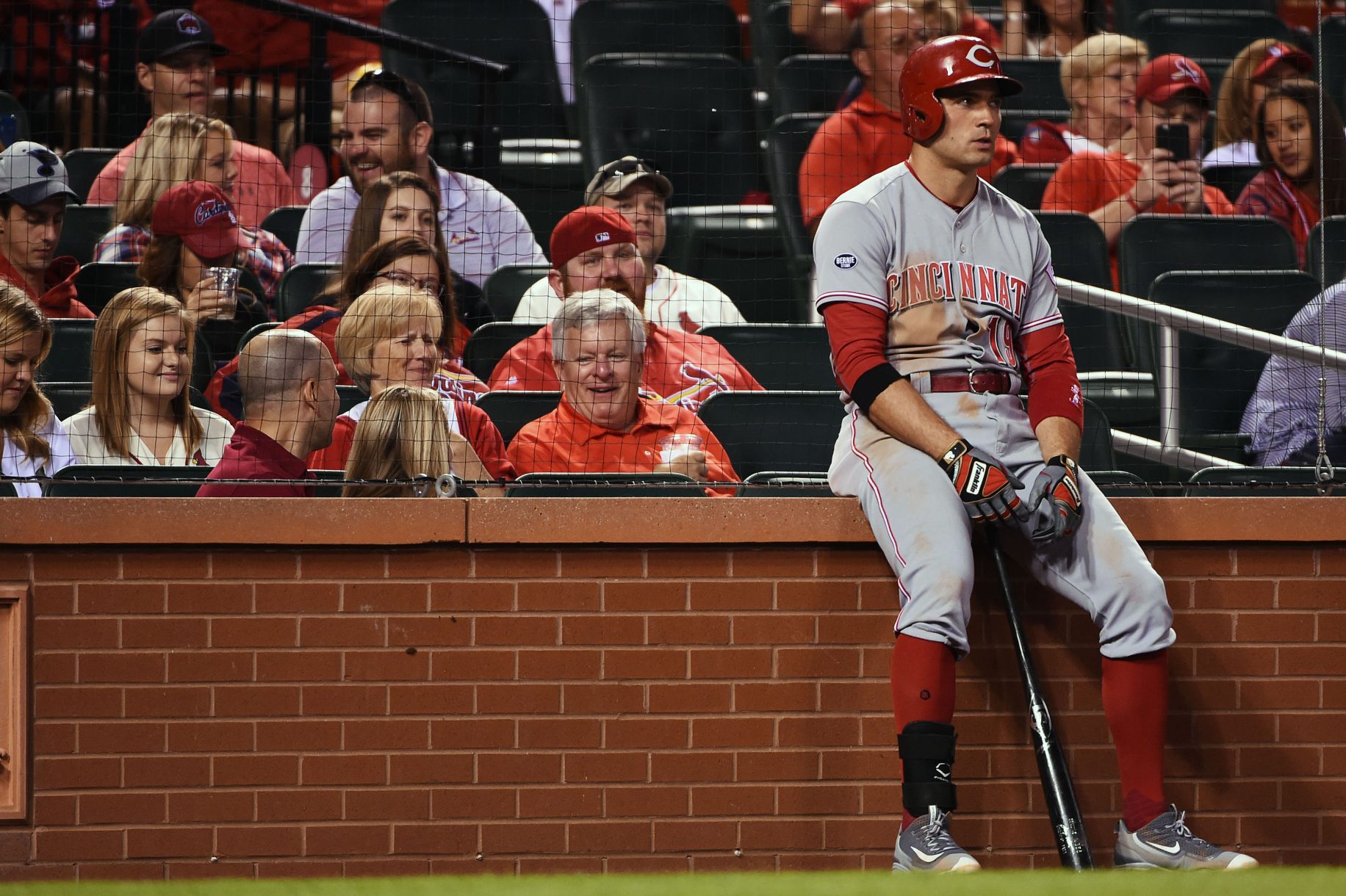 In 2017 you can expect Votto to hit over .300 with around 25 homers, 80 runs, 95 RBI around 10 steals. Why? Because that's what he does every year.
There will definitely be some more exciting names taken early in your draft than the 33-year-old Votto but none will be safer. So if you're looking for a sure thing at first base, and can live with good but not elite power numbers, draft Joey Votto with confidence in the second round.
Chris Sale will be wearing different Sox in 2017. Sale was acquired by the Boston Red Sox from the Chicago White Sox for four minor leaguers in December. The move was considered by industry insiders as the most significant for any club this offseason.
Sale, a towering left-handed flame-throwing starting pitcher, is hoping to become the final piece in the Red Sox championship puzzle. After five straight elite seasons as the White Sox stand-alone ace, Sale will join Cy Young winners David Price and Rick Porcello on the best pitching staff in the AL.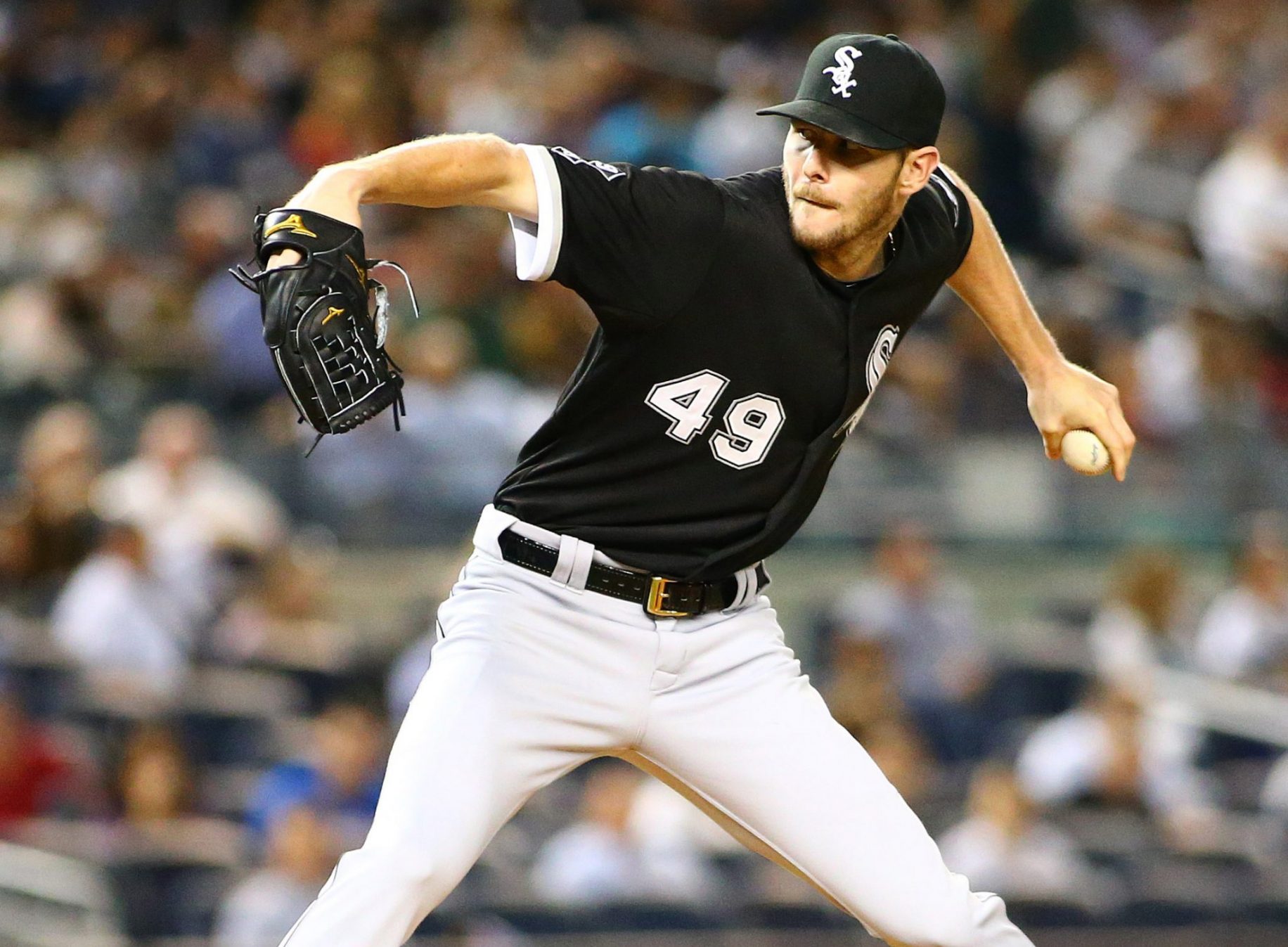 Sale is an elite pitcher and fantasy ace. Sales 3.00 ERA is the third lowest amongst active pitchers with at least 1000 IP in all of baseball (Kershaw, Bumgarner). In his five seasons as a starter in the big leagues, Sale has struck out 1133 batters and won 70 games.
The AL East is usually considered a more hitter friendly division than the AL Central. Boston is considered a more hitter friendly park than Guaranteed Rate Park. The differences are not enough to scare us.
Sale is without a doubt a fantasy ace. Draft him with confidence in the second round.
Los Angeles Dodger shortstop Corey Seager won the NL rookie of the year award in 2016 after batting .308 and slugging 26 homers in his first big league season. The former first-round draft pick and minor league phenom has seemingly hit since the day he was born.
After a slow start to the season, Seager's cemented his place as a future star over a three-month span last summer. Seager heated up along with the weather batting .343 in June, .347 in July, and .330 in August.  By the end of the year, Seager was the only shortstop in the game to hit over .300 with 20-plus HRs and 70-plus RBI.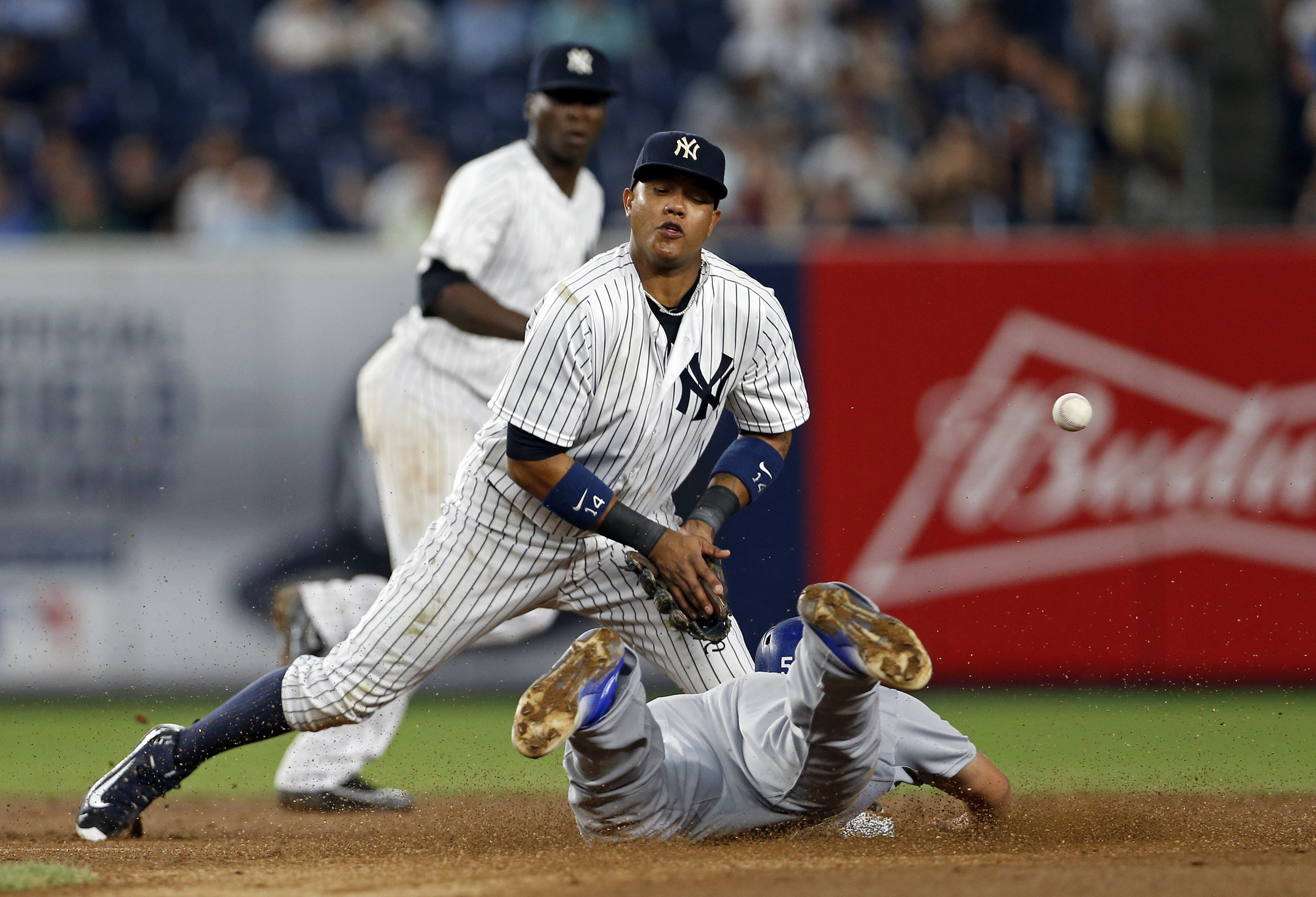 Seager's 2016 was no fluke. It was right in line with a career trajectory that is pointing toward a leap to superstardom in the very near future. If Seager can avoid the famous sophomore slump it may be as soon as 2017.
Seager's current ADP is 17.  A mid-second round pick for a former number one prospect, who plays a premium position, and delivered in a big way in his rookie season is a huge sale. In my opinion, Seager is a good pick anywhere after the turn.
Pick 21 – Carlos Correa
Team 4 (Rd 1), (Rd 2) Carlos Correa
Carlos Correa was chosen number one overall by the Houston Astros in the 2012 draft. He ascended through the minors quickly and reached the majors as a 20-year-old in 2015. In his big league audition, Correa played in 99 games at shortstop for the Stros and set the league on fire by clubbing 20 homers to go along with 14 steals.
Heading into the 2016 draft season Correa was looked at by just about everyone as a sure-thing first rounder. Then reality set in. Baseball is a very difficult game to master, especially for 20-year-olds.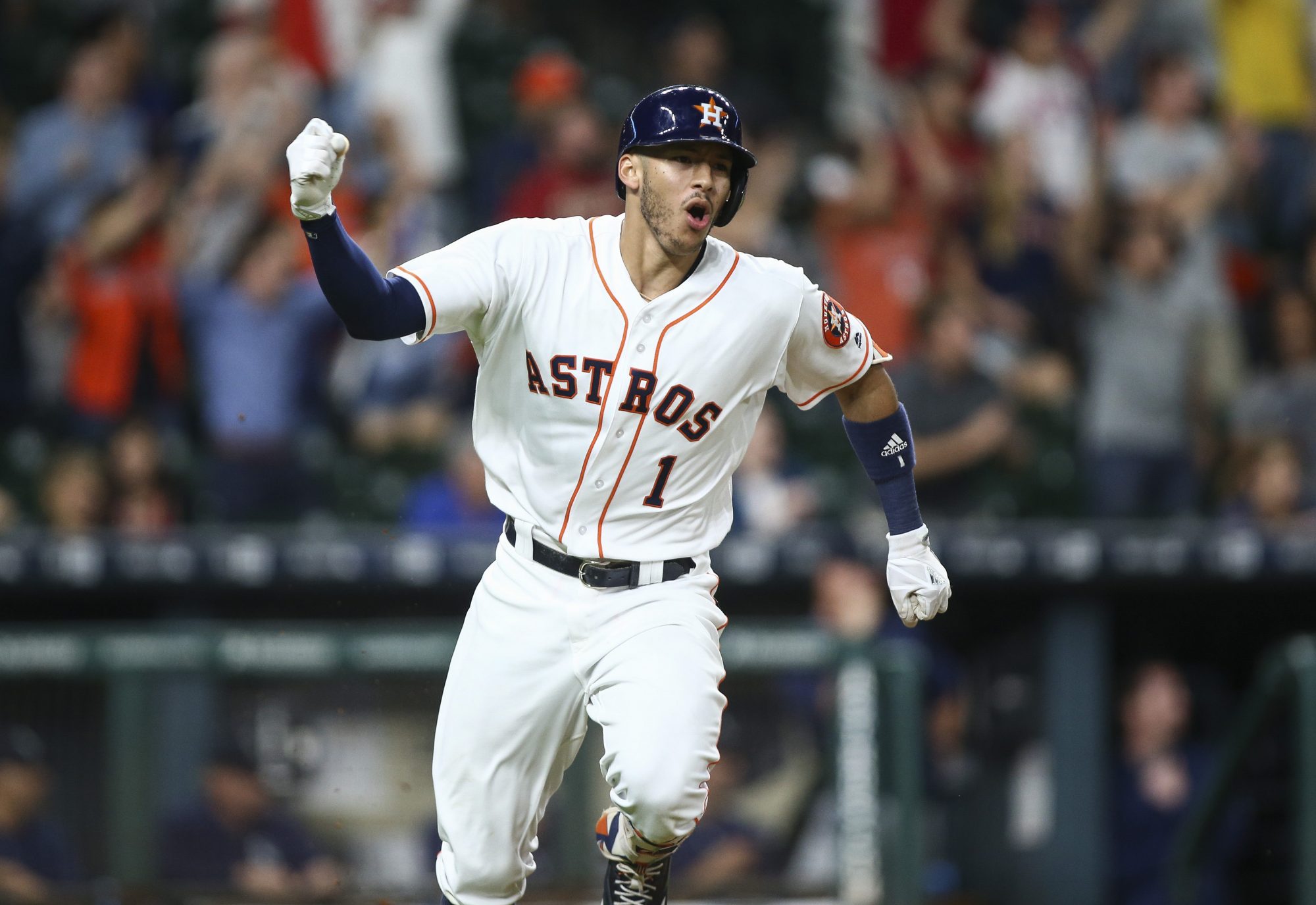 Correa struggled to find consistency in 2016. His up and down sophomore season did not approach expectations and so we're left with a post-hype sleeper of sorts.
Correa will go in your draft just before of just after Corey Seager and that sounds about right. He is a young shortstop with tons of potential that has already shown that he can be a star in the league. Personally, I would try and wait until the third round to grab Correa. I don't see a lot of difference between him and the next three shortstops on the board so why reach?
Francisco Lindor went 12/12 his rookie season and 15/19 his sophomore season. I understand Team 3's desire to start the draft with a strong middle infield. He does that by adding Lindor to Altuve. However, in order to justify a pick in the second round, Lindor will have to improve to better than 20/20 in his third season.
Franciso Lindor is a very good real world shortstop. He's only a serviceable shortstop in fantasy. The first two rounds of a fantasy draft should be reserved for elite performers. Elite performers give your team a competitive advantage in either a position or a category. Francisco Lindor does not do either and is simply not a difference maker.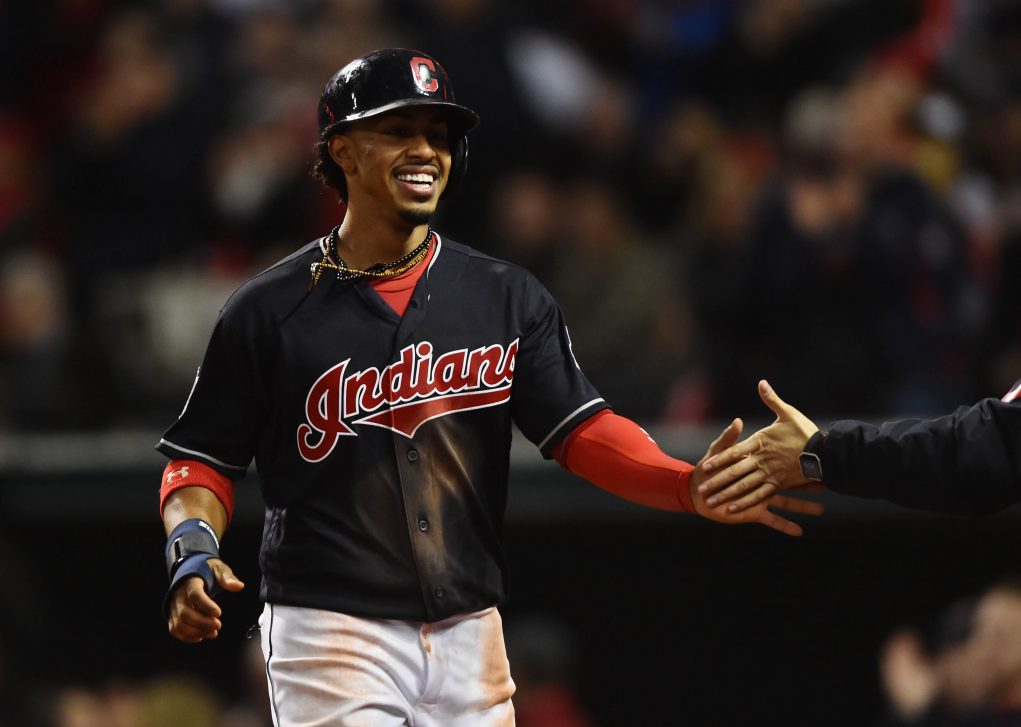 In 2016 Lindor was fifth among shortstops in Batting Average (.301), Runs (99) and Hits (182). He didn't crack the top five in homers, RBI or Stolen Bases.
Lindor is still only 23 and he plays shortstop for the defending American League champion Indians. He can have a season that justifies this pick. The likelihood, however, is that Lindor's 2017 will be a lot like his 2016 which landed him as number 46 on the ESPN player rater.
In 2012, in his age 29 season, Edwin Encarnacion began his transition from being an average major league corner infielder to his current spot as the best and most feared designated hitter in the game.
Encarnacion has hit 193 home runs since then, good for second most in the majors over that time frame (Chris Davis, 197). Over the same span, E squared also drove in 550 runs, again good for second-most in the majors to Miguel Cabrera's 569.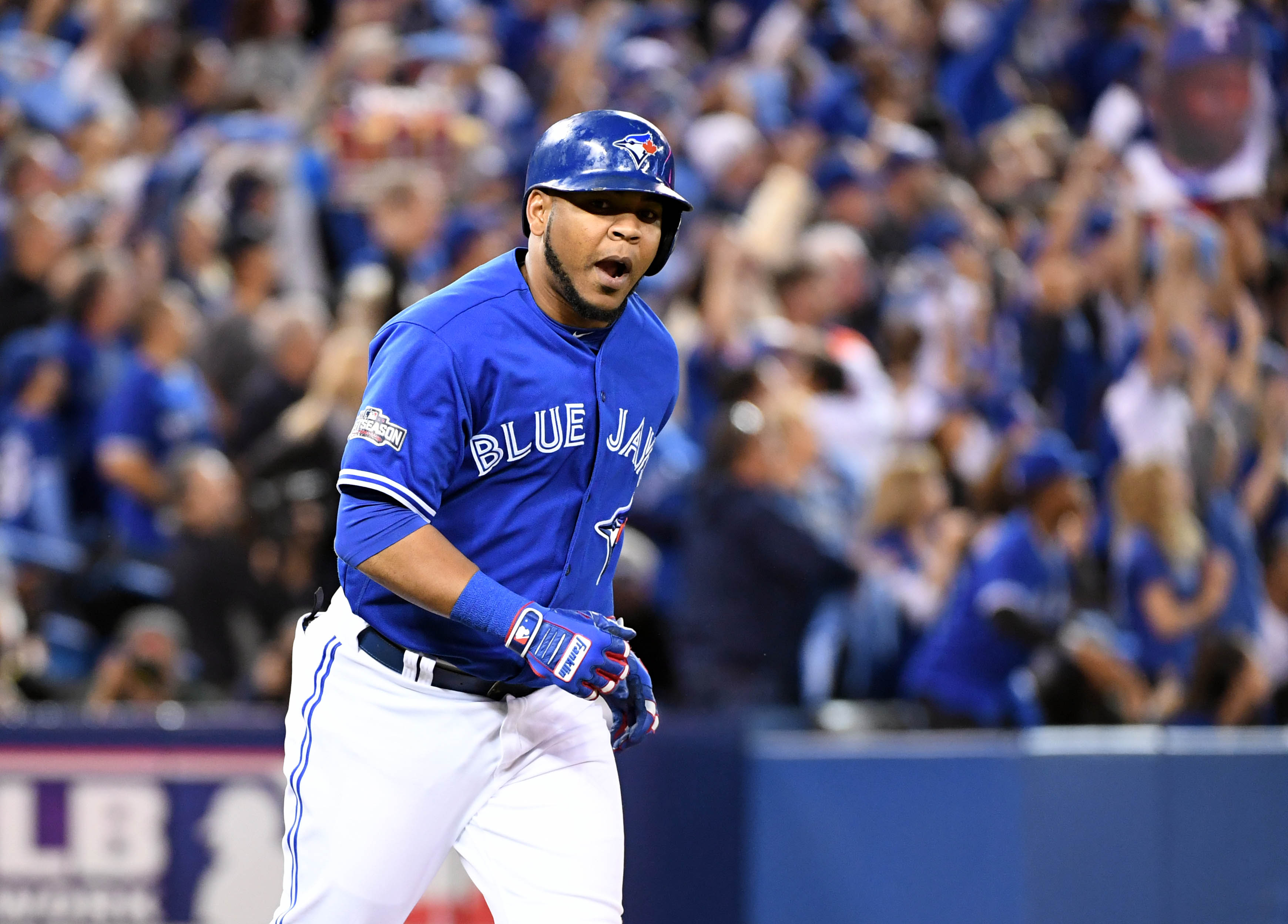 Encarnacion does not hit for a high average nor does he steal bases but he does mash. At the end of the day, that's what you should be drafting him for. Encarnacion is coming off of a 42 home run, 127 RBI season. He will be hitting in the middle of a ferocious Blue Jays lineup in a hitters park again. There is no reason to doubt Encarnacion will be near the top of the leader boards in homers and run production again in 2017.
The end of the second round is the perfect spot to take Encarnacion. He's a three-category fantasy stud, two category dud. Encarnacion will fill up the counting stats but put a slight drain on your BA. You could do worse at the end of the second round.
Team 2's strategy to pair the reigning NL home run leader and the AL home run runner-up should serve him well in 2017.
Freddie Freeman went nine picks ahead of Yahoo expectations and in my opinion, he's still a bargain. Freeman had a very underrated 2016 and is entering his age 27-season in 2017.
Atlanta's 6-foot-5 left-handed first baseman was one of only five players in 2016 to hit at least 30 homers (34) and bat over .300 (.302).  The others were Miguel Cabrera (38, .316), Mookie Betts (31, .318), Ryan Braun (30, .305) and Adrian Beltre (32, .300).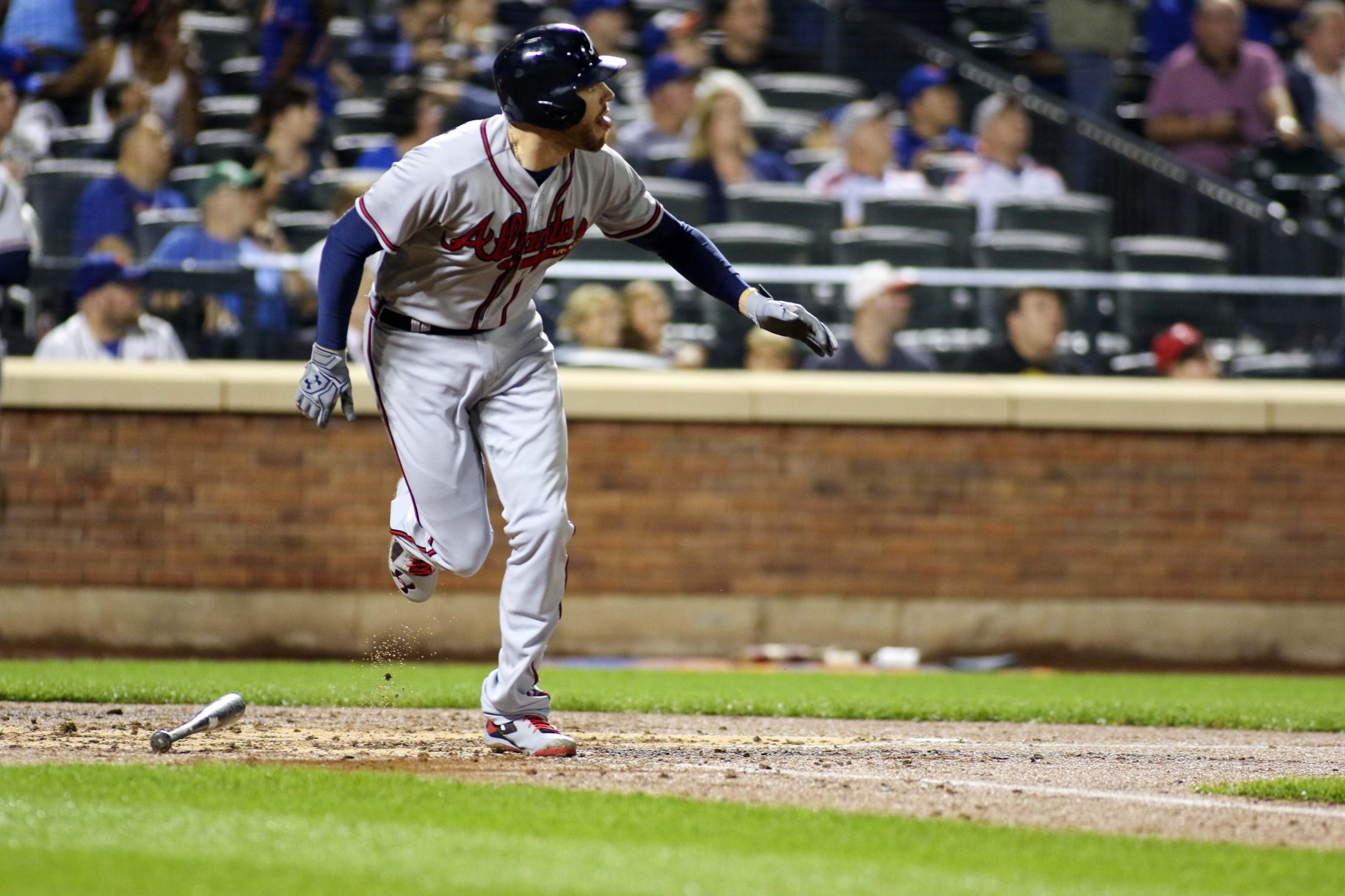 Freeman plays in the NL East, baseball's toughest division for hitters, and hits in a bad lineup. However, there is one thing that will be working in Freeman's favor in 2017.  The Braves are moving out of Turner Field and into a much more conducive park for left-handed power hitters, SunTrust Park.
John Schuerholz, the Braves vice chairman told the Atlanta Journal-Constitution, "When we made (SunTrust Park's) right-field power alley the distance it is for Freddie Freeman and other left-handed power hitters … they were happy."
The right-center field power alley wall at SunTrust Park will be 375 feet away from home plate. That's fifteen feet less than the wall at Turner Field. If Freeman can turn a few of his 43 doubles into homers he will have a legitimate shot at 40 bombs.
I see Freeman as a younger cheaper Joey Votto who went five picks earlier. While his ADP has him going in the third round I have no problem taking him in the second.
Round 2 Recap
Only one pitcher, Clayton Kershaw, was drafted in the first round. That situation was remedied in a Round 2 that saw four additional owners select their ace. Max Scherzer, Madison Bumgarner, Noah Syndergaard and Chris Sale were drafted in picks 13-24.
Round two also saw a run on young shortstops. Trea Turner was drafted at the start of the round, number 13 overall. He was followed by Seager (20), Correa (21) and Lindor (22).
A trifecta of 1B eligibles and outfielder Charlie Blackmon were also selected.
Least Favorite Pick – Francisco Lindor (22 overall)
Favorite Pick – Freddie Freeman (24 overall)
Round 2
Pick 13
Turner
Pick 14
Scherzer
Pick 15
Bumgarner
Pick 16
Sydergaard
Pick 17
Blackmon
Pick 18
Votto
Pick 19
Sale
Pick 20
Seager
Pick 21
Correa
Pick 22
Lindor
Pick 23
Encarnacion
Pick 24
Freeman