When executing a Fantasy Baseball 2017 Round 1 Mock Draft, the realizing that Mike Trout is still king hits home with great impact.
W
hile a lot can change between now and the day of your 2017 fantasy baseball draft, it's never too early to take a look at trends.
This mock is for an imaginary 12 team, 5×5 mixed league.
The six participants are all New York or New Jersey residents
Participants have various fantasy experience
Yahoo rankings were the default used in the mock
The factors above are all important because the type of league you're in, the site, the site's default rankings and the participants all play a major role in how a draft will unfold.
In neighborhood or friends & family drafts, regional players are typically drafted way ahead of their ADPs.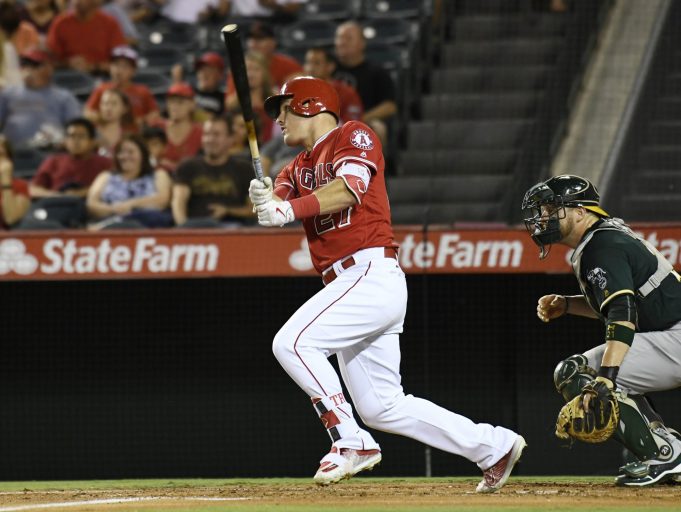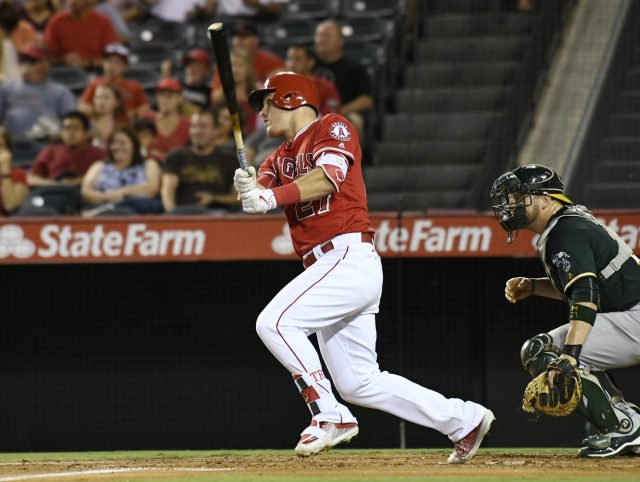 Round 1, Pick 1: Mike Trout (OF-LAA)
Mike Trout is the consensus No. 1 pick in every fantasy baseball magazine you'll look at and every fantasy baseball site on the web. It seems the only time he's not picked No. 1 overall is when an owner wants a pitcher in the first round and takes Clayton Kershaw instead.
At the ripe old age of 25, the Angels outfielder is entering his seventh big league season. All he's done in the previous five full seasons is average 33 homers, 116 runs, 96 RBIs and 28 steals while batting over .300.
There is no reason to think Trout will disappoint in 2017. Draft him No. 1 with confidence.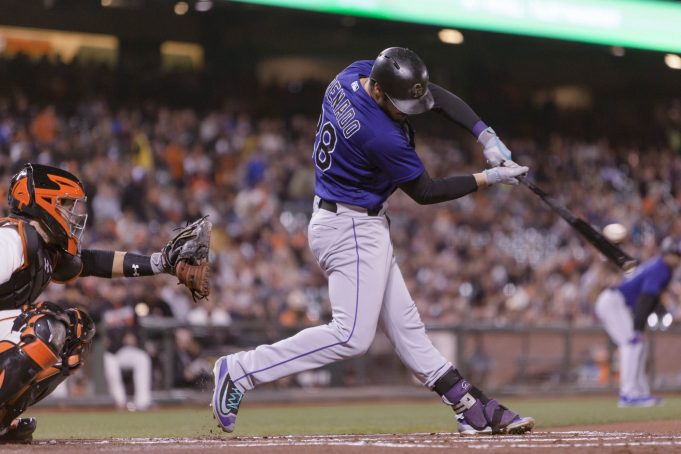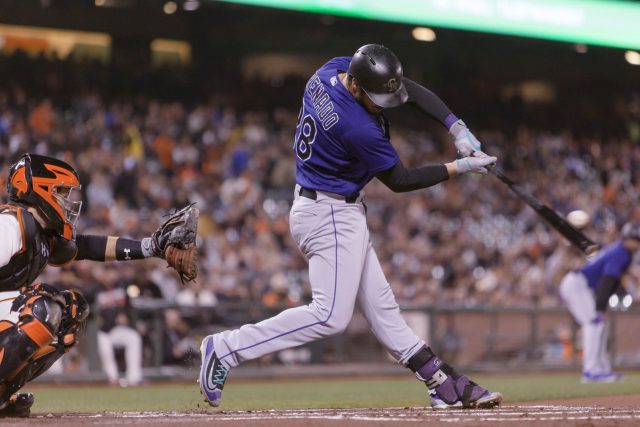 Round 1, Pick 2: Nolan Arenado (3B-COL)
Nolan Arenado is the first of four third baseman selected in the first round of this mock. While the position is stacked, it is also top-heavy and if you're picking early and you want a stud manning the hot corner for your fantasy team, grabbing Arenado here is not a bad idea.
The reigning NL home run king in 2016, after hitting 41 in 2016, Arenado is also the reigning MLB RBI champ having driven in 133.
A power hitter that calls Coors field home, Arenado is about as safe a first round pick as there is.