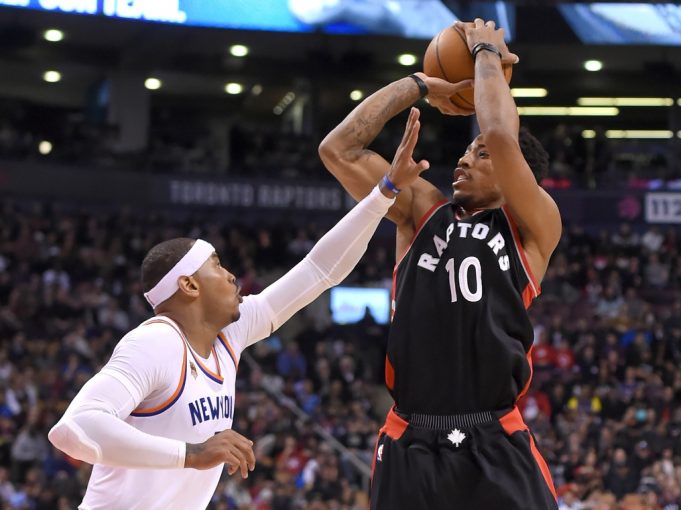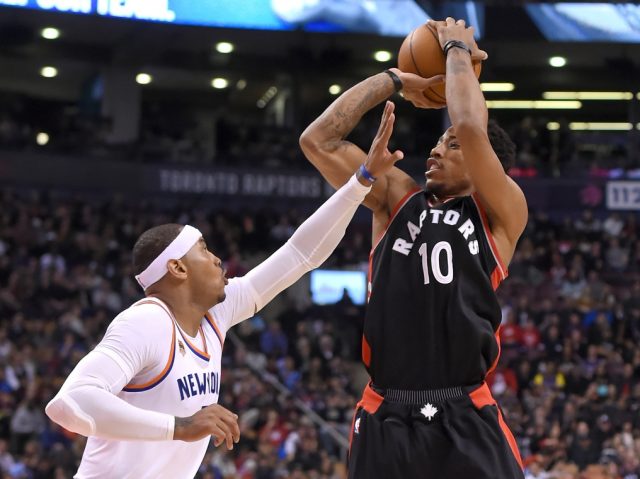 Shooting Guard:
Tonight you should pay up for shooting guard. This will be an up and down game and DeRozan will continue to lead the Raptors on offense. He has been struggling over the last two weeks and that we reduce his ownership. I love playing guys who have been struggling and are all-star caliber talent. Raptors/Thunder and Clippers/Nuggets will be the best two games to stack tonight.
Again shooting guard is not deep and you will need to play one of the top three (DeRozan, Oladipo or Thompson). Oladipo has been helping Westbrook with the offensive load and along with Kanter, these three will lead the Thunder in scoring.
Small Forward:
LeBron James vs Utah Jazz
He is the best player on earth and he keeps putting up monster stat lines. His price will be lower because of the tough matchup. LeBron should win MVP this year and there isn't a team or player that can slow him down. People need to stop comparing him to MJ and appreciate his greatness. Enjoy watching him play tonight and add him to your lineup.
Juancho Hernangomez and Wil Barton vs Los Angeles Clippers
With all the injuries to the Nuggets, Juancho and Barton will receive a huge uptick in minutes. When both are given the playing time they are point per minute players which is exactly what you want in DFS players. These two will be cheap for the number of minutes that they will receive.
Carmelo is an absolute headache to play in DFS because he is a true two outcome player. He will be good or very bad. The good games are still hard to watch and he won't give you the elite production that he once would provide. The Nets are horrible on defense and one would hope he will show some pride and prove that he is the king of New York basketball.