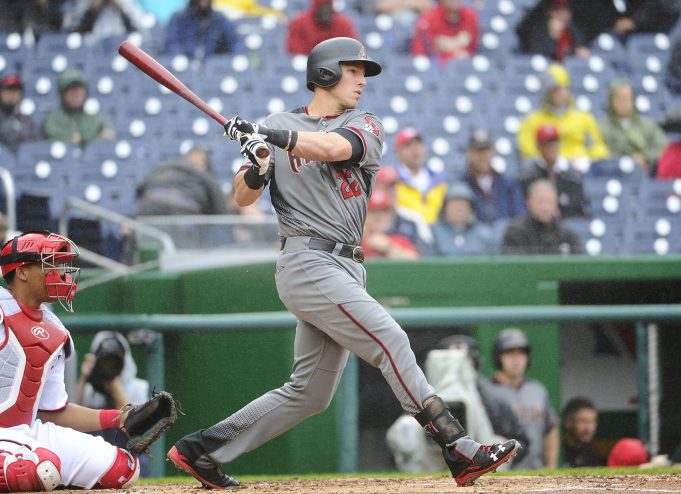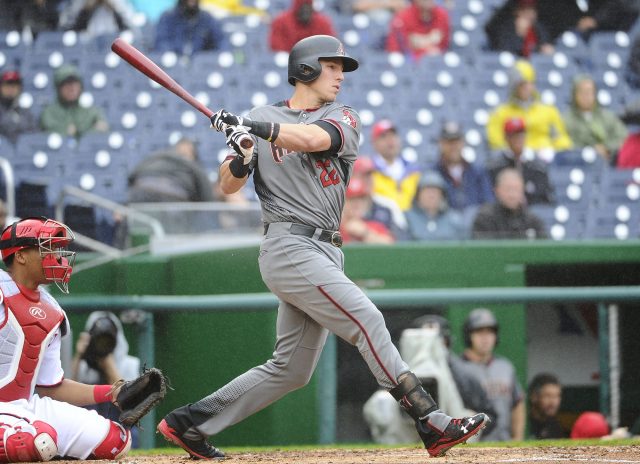 Sleeper 3B:
Jake Lamb – ARI
J
ake Lamb hit mostly out of the cleanup spot for the D-Backs in 2016, and projects to do so again in 2017.  His numbers last season put him in the top-10 among third baseman in home runs, RBIs, walks, slugging, OPS, total bases and extra base hits.
Now for the bad news — Lamb achieved almost all of that production in the first half. He struggled mightily in the second half after suffering a left hand injury, and the experts have punished him in the rankings as a result. It is possible that Lamb has another great season in him, though.
A lot of the third base eligible players this year are also eligible at other positions, making the group surprisingly thin. If you miss the big names at the top or want to take a chance on a bench player late, Lamb is your ticket.
He has shown he's capable of producing both elite and wretched numbers. With the possibility he will return top-12 value at third base again in 2017, Lamb is worth the investment if you can get him around the 13th round.
2016 Stats
AB
R
HR
RBI
SB
AVG
SLG
OBP
OPS
TB
XB
523
81
29
91
6
.249
.509
.332
.840
330
69
Jose Ramirez – CLE
What you see is what you get with Jose Ramirez. The 5-foot-9 switch-hitting utility man out of the Dominican Republic will not hit for a lot of power. He will likely hit for a high average and score a bunch of runs for you, though. He may even steal some bases.
Ramirez qualifies at third base and outfield, which is a bonus as well. Plus, because Indians' manager Terry Francona likes him batting at the top of the Cleveland lineup, he'll play every day and get a ton of at-bats.
Ramirez is not a player you want to count on, though, and in most cases, you won't need to. However, if you wait too long to draft a third baseman, he can be at least serviceable. That is, until you can pull off a trade or find a waiver wire gem.
2016 Stats
AB
R
HR
RBI
SB
AVG
SLG
OBP
OPS
TB
XB
565
84
11
76
22
.312
.462
.363
.825
305
60
The Rookies
Yoan Moncada and Gleyber Torres are listed in this list at second base and shortstop respectively. However, it is just as likely that either, or both, top prospects make it to the majors as a third baseman. There just aren't that many top third base prospects ready for the majors in 2017.
If we're allowed to cheat a bit, though, Alex Bregman of the Houston Astros is not technically a rookie any longer — he had 201 at-bats in 2016 — but he will make a nice second-year sleeper. The former top prospect hit .263 with eight homers and 34 RBIs in only 49 games last season.