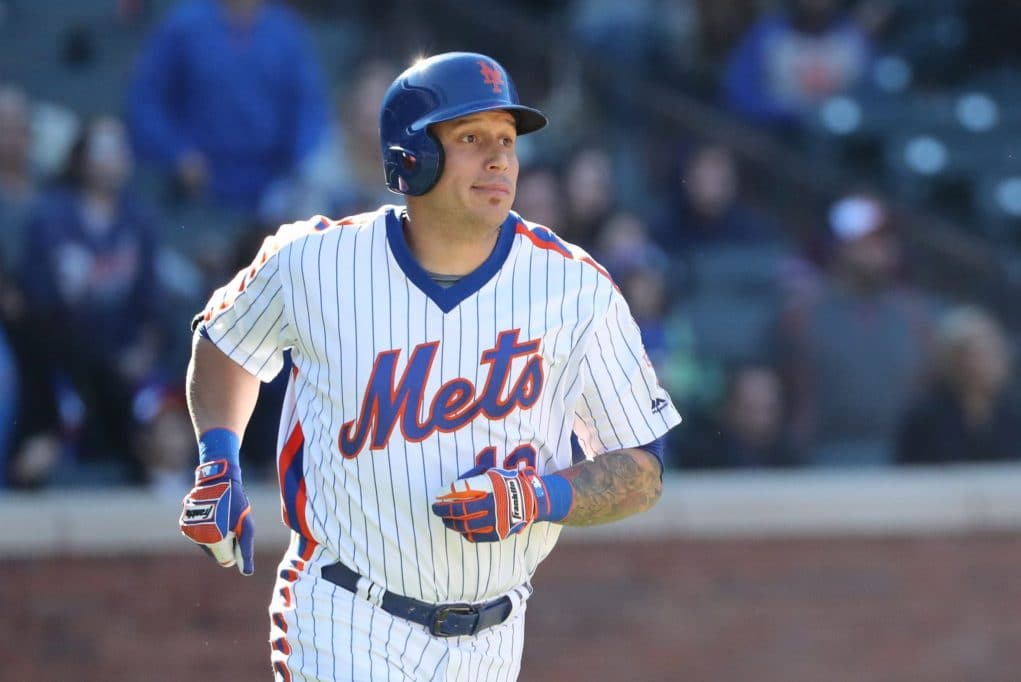 Sleeper SS:
Brad Miller – TBR
B
rad Miller plays first base for the Tampa Bay Rays, but qualifies at shortstop for fantasy. That's good news because as a first baseman, Miller is waiver wire fodder. As a shortstop though, he's a sleeper.
Miller is one of six shortstop eligible players to record at least 80 RBIs in 2016. He is also one of only three shortstops to hit at least 30 homers, also making the top-10 in runs scored.
The downside here is that Miller is a free swinger. He's going to strike out a ton and will not hit for a very high average. He won't steal you many bases either.
In the 13th or 14th round, if your roster has speed and average already, you can still find power from an unusual spot if you make Miller your shortstop.
2016 Stats
AB
R
HR
RBI
SB
AVG
SLG
OBP
OPS
TB
XB
548
73
30
81
6
.243
.482
.304
.786
311
65
2017 will be Asdrubal Cabrera's 10th big league season, and yet, he's only 31-years-old. While Cabrera may never be an All-Star again, his first season with the New York Mets has shown that he still has something left in the tank.
Cabrera got better and better as last year wore on. In fact, he looked to be peaking right as the playoffs approached. That's a good sign for a Mets team with playoff aspirations in 2017.
Hitting in the two hole for the Mets, Cabrera could see 600+ at-bats in 2017. Another year facing now more familiar NL pitching should also bode well for the veteran.  A .300, 20 homer season is not out of the question.
Troy Tulowitzki is going about 140 spots earlier than Cabrera's current 280th average draft pick. Quite frankly, outside of name recognition, there doesn't appear to be any reason for that.
2016 Stats
AB
R
HR
RBI
SB
AVG
SLG
OBP
OPS
TB
XB
524
65
23
62
5
.281
.473
.337
.811
287
54
The Rookie
Gleyber Torres, NYY
Gleyber Torres joined the Yankees as the key piece in the Aroldis Chapman deal with the Cubs during the summer of 2016.  He immediately became the Yankees top prospect upon his acquisition.
Early results suggest the Yankees made a great deal, as Torres became the youngest MVP in the history of the Arizona Fall League this offseason. The now 20-year-old Torres was only 19 during the AFL season, and was its batting champion (.403) and the leader in both on-base percentage (.513) and OPS (1.158). If he can crack the Yankees lineup in 2017, he'd be a must add in fantasy leagues.