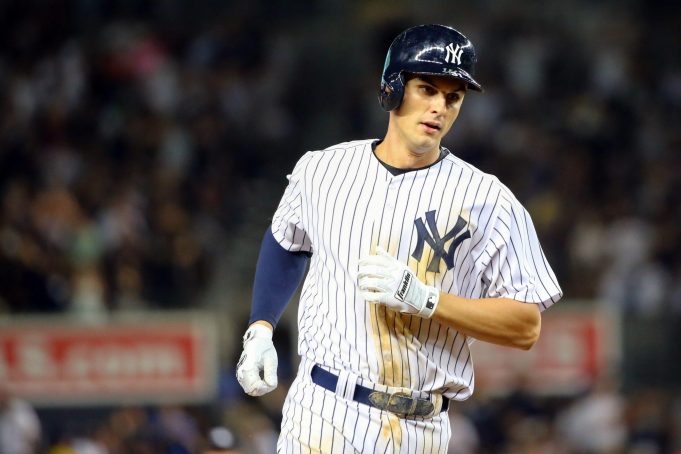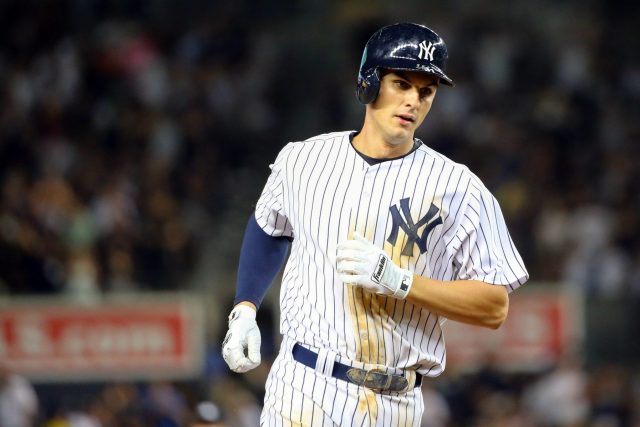 Sleeper 1B:
N
o one seems to be expecting much from any one of the
New York Yankees
' three first baseman — four if Tyler Austin is included — in 2017. Neither Greg Bird, Matt Holliday nor Chris Carter is ranked inside the top-25 at the position in anyone's preseason rankings, yet any of the three could potentially put up top-15 fantasy first base numbers.
While Joe Girardi tries to balance an otherwise overwhelmingly left-handed lineup, righties Holliday and Carter will get their turns at bat against left-handed pitchers. It appears as of now Bird, a big part of Brian Cashman's "Baby Bomber" collective, will get the bulk of the at-bats against righties.
Bird has hit every step of the way on his path to the majors, including during his brief stint with the big club in 2015. Unfortunately for the Yanks, Bird's 2016 breakout was not to be as a shoulder injury ended his season before it began.
What's not to like about a big young left handed hitter swinging for the short porch at Yankee Stadium? Bird is currently being drafted outside the top-200 overall and appears to be a gamble worth taking.
2015 Stats
AB
R
HR
RBI
SB
AVG
SLG
OBP
OPS
TB
XB
157
26
11
31
0
.261
.529
.343
.871
83
20
Tommy Joseph – PHI
Tommy Joseph is the primary cleanup hitter for a major league baseball team that plays its home games in a hitter's park. The 25-year-old first baseman hit 21 home runs in only 315 at bats in 2016. With the departure of Ryan Howard, Joseph has no real competition for the job either.
These facts alone would lead one to think that Joseph would be the hip pick of 2017, but he's not. Why, you may ask? Well it's because the team he is hitting cleanup for is the Philadelphia Phillies. Yeah those Phils, the worst offense in all of baseball in 2016. Unfortunately for fans, those 21 homers he hit in 2016 were one more than the total number of homers combined that he hit across all levels since 2013. Still, when you're looking for sleepers sometimes you have to focus on the positive and hope for a repeat, while ignoring some of the negatives.
According to Fangraphs, Joseph is projected to put up numbers close to those of the Indians' Carlos Santana and Royals' Eric Hosmer, while coming in at a much cheaper price. If he's still hanging around at the end of your draft and you need some insurance at first or utility, Joseph is your man.
2016 Stats
AB
R
HR
RBI
SB
AVG
SLG
OBP
OPS
TB
XB
315
47
21
47
1
.257
.505
.308
.813
181
36
The Rookie:
Josh Bell – PIT
Josh Bell got a taste of the majors in 2016, and he wants to stay. Offseason surgery on his left knee may prevent him from breaking camp with the big league club, but it will be simply a matter of time before he's back hitting in the middle of the order.
As a true rookie in 2016, Bell played batted .273 with three homers, 19 RBIs and a .775 OPS. He should be the Pirates everyday first baseman in 2017 and beyond.