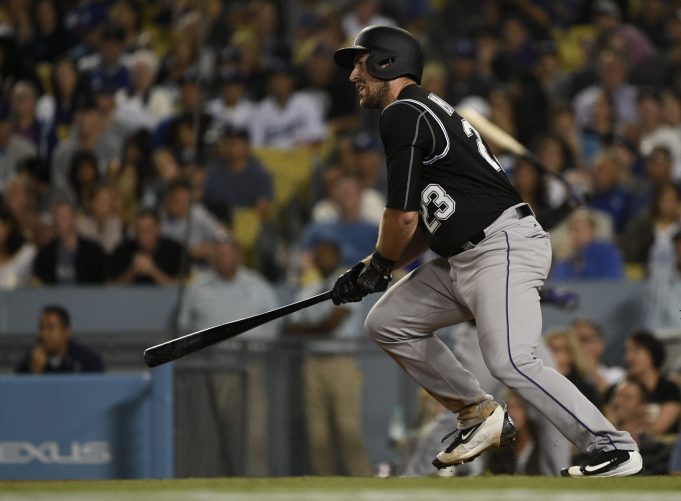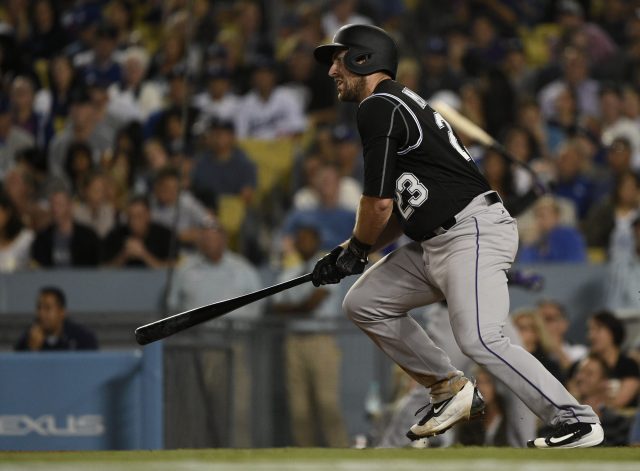 Sleeper C:
Tom Murphy – COL
U
nless they make a last minute signing, 25-year-old Tom Murphy will be the Colorado Rockies primary catcher in 2017. While that may not be great for the Colorado Rockies pitching staff, it is an absolute dream for anyone looking for a fantasy baseball sleeper at the catcher position.
Murphy was excellent in his September audition last fall, as he hit one home run in every four games played — five in 21 contests — and sported an overall OPS of 1.006. That's a small sample size, but check out his 2016 Triple-A numbers. Murphy hit a homer just about every four games — 19 in 81 contests there — and held an impressive 1.008 OPS.
This is simple — Murphy is a power hitting catcher that plays his home games at Coors Field. If you miss out on your guy earlier in the draft, don't fret. Odds are Murphy will be available.
2016 Stats
AB
R
HR
RBI
SB
AVG
SLG
OBP
OPS
TB
XB
44
8
5
13
1
.273
.659
.347
1.006
33
7
Sandy Leon – BOS
Sandy Leon played in 78 games for the Boston Red Sox in 2016, but he was expected to play in none.
Since 2013, Leon hadn't hit better than .263 at any level of professional baseball. For the big club, in the midst of a playoff race in 2016, he hit .310.
Put simply, Leon came out of nowhere in 2016 to finish in the top-12 of all catchers in average, on-base percentage, slugging and OPS.
Nothing in his past could have foretold this offensive explosion on the major league level, but that's precisely how sleepers are made. No one believed in him last year, and he delivered. No one's believing in him this year either — that is except us.
2016 Stats
AB
R
HR
RBI
SB
AVG
SLG
OBP
OPS
TB
XB
252
36
7
35
0
.310
.476
.369
.845
143
26
The Rookie:
Chance Sisco – BAL
With Matt Wieters signing with the Washington Nationals, the O's top prospect in the 22-year-old Chance Sisco may see the majors this season. Drafted in 2013, Sisco has put up impressive minor league stats. In three seasons, he has a .317 average, six home runs, an .833 OPS, 61 walks and 88 strikeouts in 426 at-bats across all levels. It's not his bat preventing him from ascending to the show though. As with all young catchers, it's Sisco's defense and game calling that may keep him down on the farm.